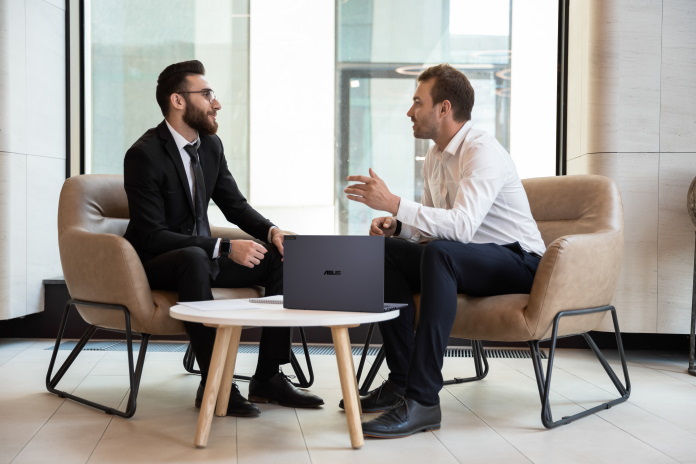 Reliable, secure, and versatile ASUS ExpertBook laptops stand ready to give workers everywhere the performance and features they need in highly portable designs. For 2022, we're expanding the lineup with brand-new configurable options. From the flexible ExpertBook B3 Detachable to the supremely powerful ExpertBook B9, these laptops give you the right features for the right price.
Our award-winning lineup of enterprise-focused laptops deliver the right mix of portability, performance, and reliability for your business. The ultra-light chassis and all-day battery life of ExpertBooks make them ideal for business trips, remote work, and mobile workforces. Whether you need a versatile convertible, a supremely thin and light notebook, or a sensible and sturdy all-around solution, there's an ExpertBook in the form factor you need. Flexible configuration options let you tailor performance to the needs of your workforce. Options for dual storage, high-capacity RAM, and a range of CPUs make sure that you can tailor the performance of your laptops for the unique demands of apps your enterprise relies on the most. And with business-grade security features, military-grade durability, and available effort-free management tools, you can count on ExpertBooks to deliver reliable performance for the long term.
Essential performance at a great price
For many applications in education, retail, government, and small-to-medium businesses, reliable performance and a trustworthy design matter more than premium extras. ExpertBook B1 laptops distill our winning formula down to the essentials your enterprise needs to get the job done. Intel Core CPUs, high-speed DDR4 RAM, and spacious storage options keep productivity flowing, and it all comes in a thin and light design that's ready to travel at a moment's notice.
More performance, more value
ExpertBook B3 laptops expand your options with multifunctional designs that meld powerful performance and rugged durability. The all-new ExpertBook B3000 Detachable caters to users on the move. With its detachable keyboard and integrated kickstand, it's ready for action in tablet, laptop, or stand modes.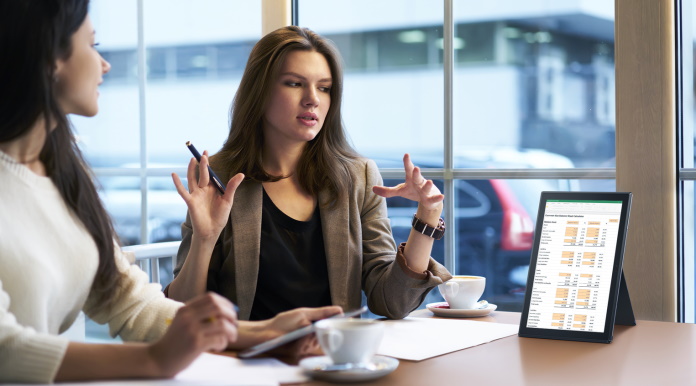 Its optional garaged stylus makes sure that pen input is always convenient, and its high-capacity battery enables a full day of operation away from an outlet. Fast-charging tech means that the ExpertBook B3000 Detachable can replenish enough power for 45 minutes of operation after a mere 15 seconds of charging. Even under heavy use, this laptop is always ready for action.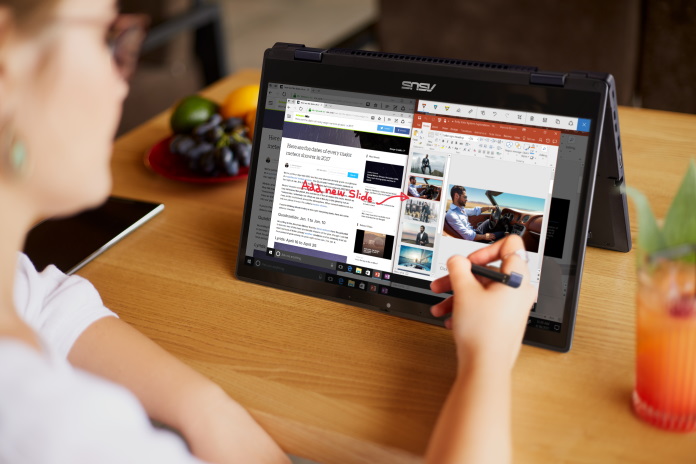 The ExpertBook B3 Flip houses the productivity-boosting power of 11th Gen Intel Core CPUs in a versatile convertible design. With its 360° hinge, it offers the familiar convenience of a traditional laptop, the portability of a tablet, and the shareability of tent and stand mode all in one device. Its reinforced hinge and structural construction are ready for the rigors of everyday use, and its 14" Full HD touchscreen and optional garaged stylus empower multiple input modes.
ASUS ExpertBook B3 Detachable
ASUS ExpertBook B3 Flip
Model
B3000
B3402FEA
Display
10.5" 1920 x 1200
14.0"1920 x 1080
Graphics
Qualcomm Adreno GPU 618
Intel® Iris Xe Graphics
CPU
Qualcomm 7C Gen2
Up to Intel Core i7 11th Gen
RAM
Up to 8GB
Up to 16GB
Storage
Up to 128GB (eMMC)
Up to 512GB SSD
Wireless
WiFi 5
Bluetooth 5.0
WiFi 6
Bluetooth 5.2
Optional LTE
Webcam
5MP User-facing
13MP World-facing
HD IR Camera

13MP World-facing
Security
FTPM
TPM 2.0

Kensington lock
OS
Windows 11 Pro
Windows 10 Pro
Upgradeable to Windows 11 Pro
Weight
1.46 lbs
3.55 lbs
Availability
CDW
Connection
SHI
Howard
Stepping up to the ExpertBook B5 series gives your organization access to higher-performance options that cover a wider range of use cases. For 2022, we're offering a pair of new ExpertBook B5 laptops ready to enhance worker productivity in highly portable designs.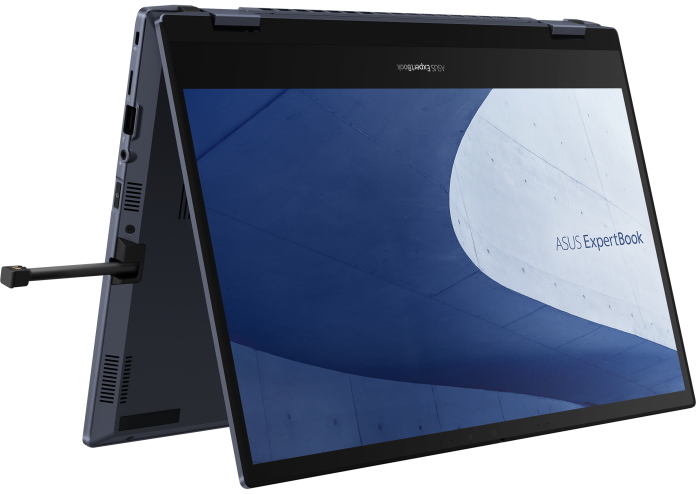 The ExpertBook B5 and ExpertBook B5 Flip offer business-class performance with up to 11th Gen Intel Core i7 CPUs, up to 2TB of dual SSD storage, and up to 48GB of DDR4-3200 RAM. A pair of Thunderbolt 4 USB Type-C ports, both equipped for power delivery and DisplayPort, make it easy to connect these laptops to essential peripherals and external displays. Their slim 14" designs—a mere 17.95mm thick—make them easy traveling companions. For users that rely on numerical input for their workflow, the optional NumberPad 2.0 illuminates a convenient tenkey on the surface of the touchpad. 
ASUS ExpertBook B5
ASUS ExpertBook B5 Flip
Model
B5402C
B5402F
Display
14.0"
Graphics
Intel® Iris Xe Graphics
CPU
Up to Intel Core i7 11th Gen
RAM
Up to 48GB
Storage
Up to 2TB SSD
Wireless
WiFi 6
Bluetooth 5.0
Webcam
HD IR Camera
Security
TPM 2.0
Kensington lock
OS
Windows 11 Pro
Weight
2.75 lbs
3.19 lbs
The master of lightness and power
Premium ExpertBook B7 and ExpertBook B9 laptops let you take charge of the professional world. These high-end machines cater to the demanding needs of business travelers, giving them effortless performance in supremely thin-and-light designs.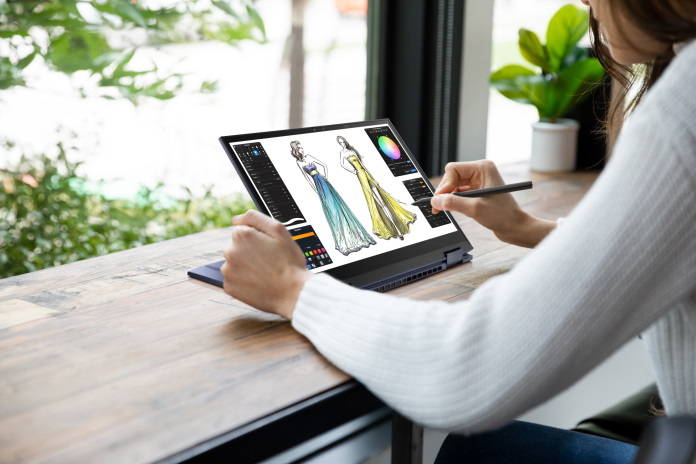 The ExpertBook B7 Flip accelerates work on the go with optional 5G connectivity, a 360° hinge, and a powerful processor up to an 11th Gen Intel Core i7 CPU. Its multi-touch enabled 14" display offers a richly detailed 2560×1600 resolution. The increased vertical dimension of its 16:10 screen allows it to show more of the content you're focused on without scrolling.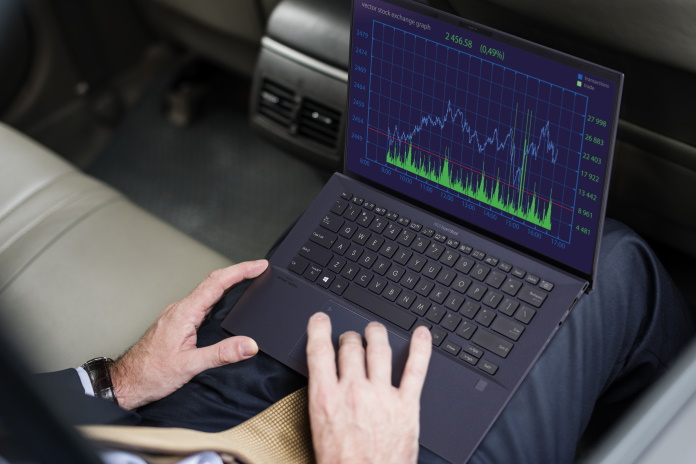 As the world's lightest business laptop, the ExpertBook B9 is the premium laptop for those who value portability above all else. Only 2.2 lbs and 18.9mm thin, it balances lightly in one hand, yet it delivers all the performance and features you'd expect from a business-class 14" laptop. Powerful 11th Gen Intel CPUs, speedy storage arrays up to 2TB, and up to 32GB of RAM let you breeze through your workflow no matter where you are. And a complete set of security options give you and your IT staff peace of mind.  
ASUS ExpertBook B7 Flip
ASUS ExpertBook B9
Model
B7402FEA
B9450CEA
Display
14.0" 2560 x 1600
14.0" 1920 x 1080
Graphics
Intel® Iris Xe Graphics
CPU
Up to Intel Core i7 11th Gen
RAM
Up to 32GB
Storage
Up to 1TB SSD
Up to 2TB SSD
Wireless
WiFi 6
Bluetooth 5.2
Optional 5G
WiFi 6
Bluetooth 5.0
Webcam
HD IR Camera
Security
TPM 2.0
Kensington lock
TPM 2.0
Kensington lock
Proximity sensor
OS
Windows 10 Pro
Upgradeable to Windows 11 Pro
Weight
3.17 lbs
2.2 lbs
Availability
CDW
Connection
SHI
Howard
CDW
Connection
SHI
Howard
A full lineup of options for any enterprise
From our budget-friendly ExpertBook B1 laptops to our premium ExpertBook B9 notebooks, the ASUS ExpertBook family has the options your organization needs to unleash the productivity of your staff. With their wide range of high-performance components, portable chassis designs, proven durability, and complete portfolio of security features, there's an ExpertBook that meets the unique requirements of your business, school, or institution. 
Our knowledgeable team is ready to help you find the best ExpertBook for your organization. Reach out to our staff, and we'll happily answer any questions and offer you a competitive quote.