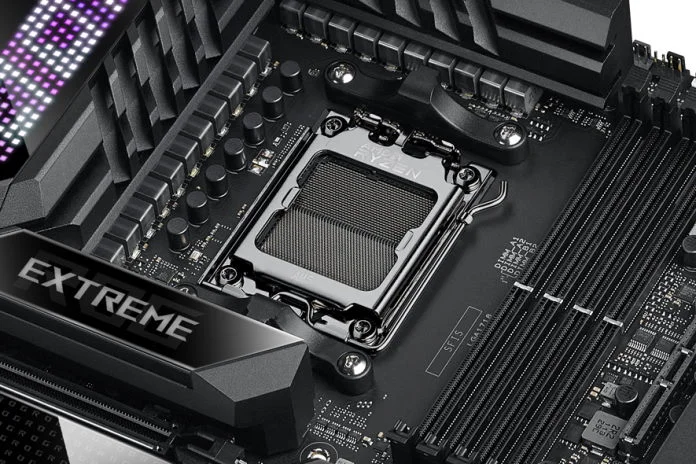 AMD's latest Ryzen 7000-series CPUs push the limits of performance farther than ever before. These new chips dynamically take advantage of available thermal headroom to give you higher clock speeds. This means that you might see higher CPU temperatures than you're used to in your new AMD Ryzen-powered machine. To put you in control, we're rolling out a BIOS update for our X670 and B650 motherboards with new options for our PBO Enhancement feature that make it easy for you to balance thermals and performance. With just a few clicks, you'll be able to dramatically lower your CPU temperatures—and maybe even increase performance and reduce fan noise in the process.
To be clear: AMD assures its customers that its latest chips can operate safely at their stock temperatures. Your CPU has self-imposed limits that prevent it from reaching temperatures that are actually harmful. What's more, you're not actually likely to see the maximum 95° Celsius temperatures until you initiate a workload that engages all the CPU cores. During everyday operation, light workloads, and while playing most games, you'll typically see much lower CPU temperatures.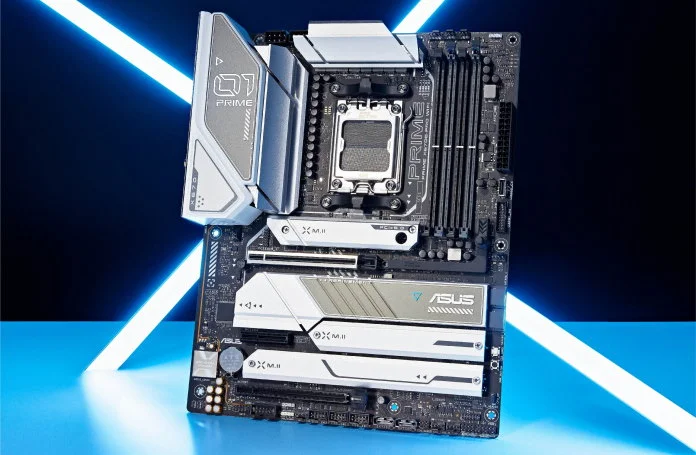 However, we know that many power users out there will take advantage of all the cores and threads of their new Ryzen CPU, and they'll do it on a regular basis. Our updated PBO Enhancement BIOS feature makes it easy to limit the temperatures you'll see with your new Ryzen CPU in heavily threaded workloads. All it'll take is a BIOS update and a few quick settings changes. In this guide, we'll walk you through the steps and look at how PBO Enhancement affects CPU performance.
Start with an easy BIOS update
The first step is to update your motherboard with the latest firmware. We're rolling out the new feature to our full X670 and B650 motherboard families through BIOS updates, starting first with our ROG Crosshair and ROG Strix X670E boards. For your reference, here are the products that will be getting access to PBO Enhancement, along with links to their product support page and the BIOS version number in which we'll first roll out the feature. If your motherboard's update isn't immediately available, please keep an eye on your product's support page as we're actively working to offer this feature to all our customers with X670E, X670, B650E, and B650 motherboards.
Once you've located the latest BIOS version for your motherboard, it's time to update your hardware. We make this process easy with BIOS Flashback.
Use this video or our step-by-step instructions if you need a little help with the process, but here's the short version: After you download the latest BIOS file, save it to a USB flash drive.* Extract the compressed BIOS file, run the BIOS Renamer tool that was extracted along with the firmware file, and then copy or move the renamed BIOS file (.CAP) into the root directory of your drive.
Now you're ready to update your BIOS. Shut off your PC, but leave it connected to power. Plug your USB drive into the slot marked BIOS, and then press the BIOS Flashback button for three seconds until the Flashback LED blinks three times. This will indicate that the update has started. Wait until the light goes out, indicating that the update process has completed. Then, remove your flash drive, power your PC back on, and you're ready for the next steps.
Activate PBO Enhancement in BIOS
Our award-winning UEFI BIOS includes many advanced features that give experienced PC enthusiasts the tools they need to extract the full performance of their hardware, but it also includes a wide range of options like PBO Enhancement that everyday PC builders can use with confidence—even those without a computer science degree. To access this option, open up UEFI BIOS and activate Advanced Mode. Navigate to the Extreme Tweaker tab and select Precision Boost Overdrive.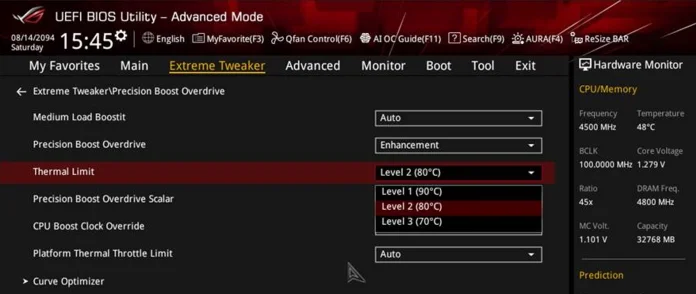 In the menu that opens, select "Enhancement" from the Precision Boost Overdrive dropdown. Then, select one of the three preset thermal limits. Level 1 will set the maximum target temperature to 90° Celsius, a modest step down from the default 95° Celsius. Levels 2 and 3 lower the maximum CPU temperatures more aggressively, down to 80° and 70° Celsius, respectively.
And that's it—save your settings and exit BIOS. You're good to go.
Expected performance with PBO Enhancement
How will CPU performance in your system change after activating PBO Enhancement? That depends on a few factors. First and foremost, your CPU and motherboard model will affect your results, as will the cooling solution you've installed in your PC. The level of PBO Enhancement you select has a significant effect, as well as factors like ambient temperatures and other components in the machine.
To give you an idea of what kind of performances changes you can expect with PBO Enhancement, we conducted our own tests using four different AMD Ryzen CPUs. Each chip was tested using a 280mm AIO liquid cooler. For comparison, we also tested each chip using the default PBO settings.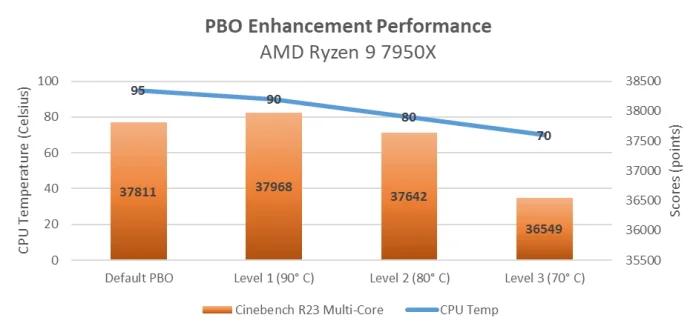 br>
Let's start at the top with the AMD Ryzen 9 7950X and the Ryzen 9 7900X. At default settings, this system earned a score of 37,811 in Cinebench R23's multi-core test. Activating PBO Enhancement Level 1 reduced temperatures by 5° Celsius while actually increasing performance—that's because with this PBO Enhancement setting, you're not only setting a temperature limit, you're activating voltage and PBO optimizations. Setting PBO Enhancement to Level 3 reduced performance by only 3.5% while dropping maximum temperatures by 25° Celsius. That's a tradeoff that many enthusiasts would happily make.
The benefits of PBO Enhancement are even more pronounced with the AMD Ryzen 5 7600X. Setting PBO Enhancement to Level 3—the most aggressive option—drops observed CPU temperatures by a full 20° Celsius without changing performance in this test by more than 0.003%. Users of this chip can reasonably expect that PBO Enhancement Level 3 will significantly lower CPU temperatures without noticeably affecting system performance.
A great balance of thermals and performance
AMD's latest Ryzen 7000-series CPUs don't leave performance on the table. They take full advantage of available thermal headroom to give you the highest clocks they can, moment by moment. You might decide that you're not concerned by the higher CPU temperatures that result—or you might decide that you'd prefer a different balance of thermals and performance. Our X670 and B650 motherboard families give you the power to make that choice for yourself. Through PBO Enhancement, you can easily toggle between different temperature targets. In the process, you might very well end up with higher performance and quieter fans in addition to lower temperatures, compared to default settings.
We're also quite excited to roll out this feature to our B650 motherboards in particular. As our testing shows, PBO Enhancement can be used to increase CPU performance in addition to limiting temperatures. Owners of our X670E motherboards with AI Overclocking already had a way to extract more processing power from their CPU with just a few clicks. PBO Enhancement allows us to offer easy performance optimizations to a much larger audience.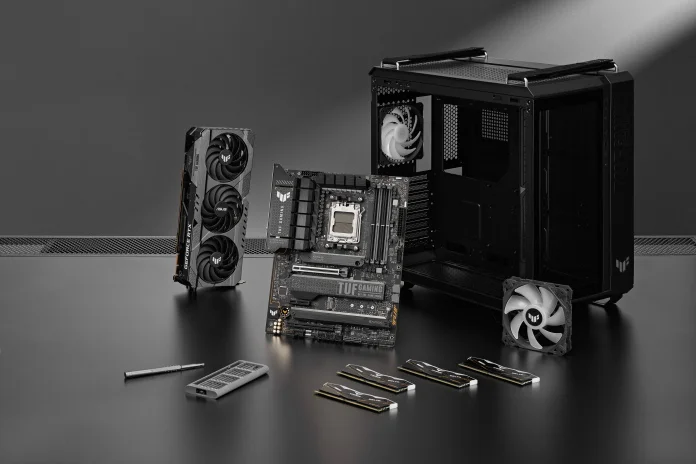 Still looking for the perfect X670 or B650 motherboard for your next AMD Ryzen build? We offer a wide range of options from our ROG, ROG Strix, TUF Gaming, ProArt, and Prime motherboard families. Head over to our X670 motherboard guide for our highest-end options, or take a look at our more mainstream models in our B650 motherboard guide.
* Prepare a USB flash drive with a capacity of 1GB or more. Requires a single sector USB flash drive in FAT16 / 32 MBR format.