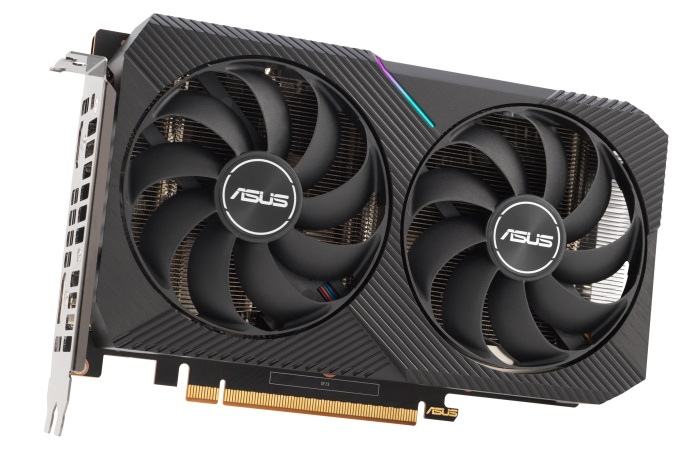 AMD's latest RDNA 2 GPU architecture brought modern gaming features to a new generation of graphics cards. DirectX 12 Ultimate, hardware-accelerated ray tracing, and performance-boosting FidelityFX Super Resolution make for a compelling gaming rig, and now they're more accessible than ever. To bring this GPU to as many PC builders as possible, we're releasing two variants of the new Radeon RX 6500 XT from ASUS and TUF Gaming.
Cool and compact
First up is the ASUS Dual Radeon RX 6500 XT, which uses a compact 2-slot design that can fit into even compact small form factor builds with ease. With our Axial-tech fan design and an 85W power draw, this card is designed to bring excellent 1080p performance without introducing loads of heat or noise to your build.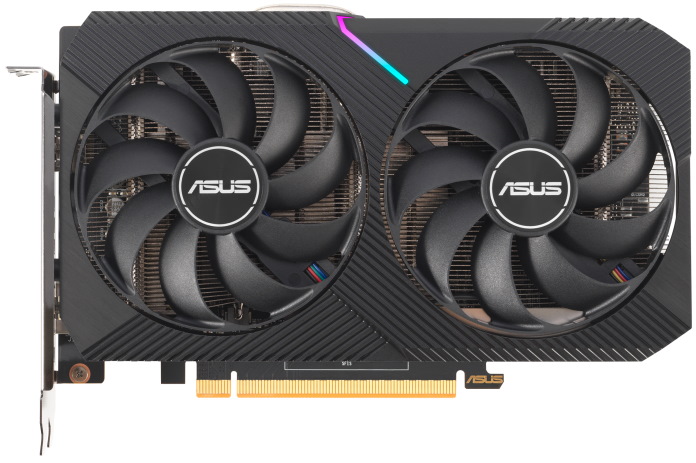 Barrier rings around the fan direct airflow straight to the heatsink, so your GPU stays cool under load. In lighter workloads, 0db technology turns the fans completely off for silent operation, only spinning up when the GPU temperature reaches 60°C. Subtle RGB lighting on the shroud and an aluminum backplate give the card a distinctly premium feel, despite a lower price than its high-end brethren. 
Toughen up and show off
For a slightly more performant card, consider the new ASUS TUF Gaming Radeon RX 6500 XT. With its 2.7-slot heatsink and dual Axial-tech fans, it's able to reach lower temperatures than the Dual at similar noise levels, facilitating a 90 watt power budget for a slightly higher sustained GPU frequency. Or, thanks to the dual BIOS, flip the TUF Gaming card into Q mode, which prioritizes quiet operation.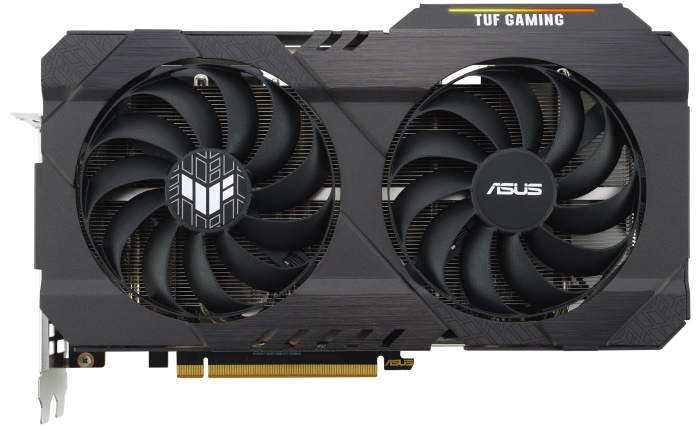 The TUF Gaming Radeon RX 6500 XT features a more stylish, angular design to stand as the centerpiece of your build, with Aura RGB on the TUF logo. Aura Sync compatibility gives you the freedom you to match the card's lighting to the rest of your system, while the aluminum backplate shows a bit of that extra TUF spirit. The backplate's vented edge allows to pass air through the heatsink for optimal cooling. And as with other TUF Gaming products, the TUF Gaming Radeon RX 6500 XT uses military-grade capacitors and goes through a rigorous set of TUF Gaming compatibility testing for durability and longevity. 
Both cards were built using our Auto-Extreme Technology, which cleanly solders components without human intervention for a high-quality final result designed to stand the test of time. With both the Dual and TUF Gaming Radeon RX 6500 XT, you have two great choices for whatever build you're planning.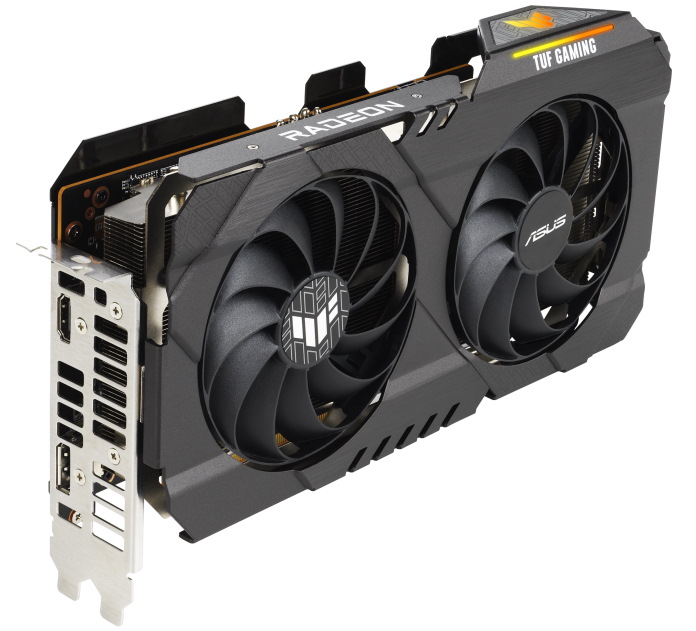 For more information regarding pricing and availability of the ASUS Dual Radeon RX 6500 XT and TUF Gaming Radeon RX 6500 XT in your region, please contact your local ASUS representative.