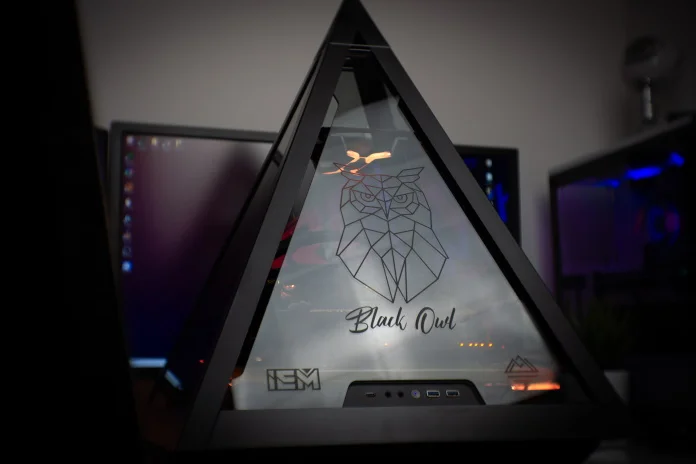 Building your own PC is easier than many people think. With a solid parts list and some tutorials in hand, you can put together a personalized system assembled to your exact specifications. Some builders, though, take PC DIY to the level of art. Their projects inspire us with their creativity, technical brilliance, and bespoke style. Recently, PC builder and modder Simone Marino, a member of Team IEM, showed off a sponsored build so stunning that we had to share it here. Take a look at the Black Owl.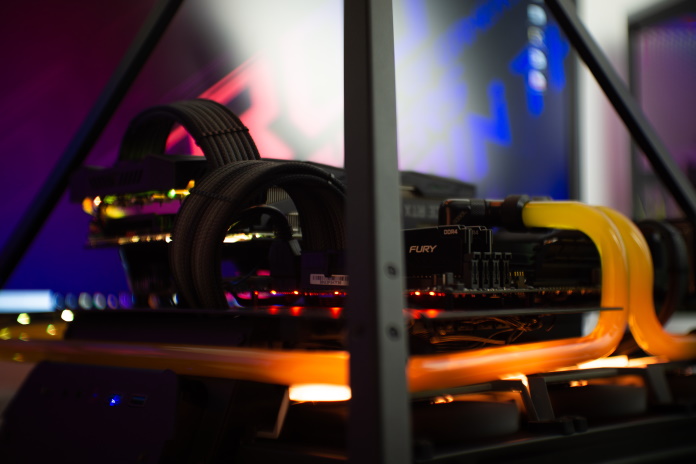 For this build, the name came first. To flesh out the concept of the Black Owl, Simone focused on three key words: stealthy, modern, and elegant. His creation starts with a strikingly shaped case, the AZZA Pyramid 804. The four triangular transparent panels invite a closer look at the hardware from all angles. Tubing from the liquid cooling loop runs all around the edges of the motherboard, giving the PC a luminous base.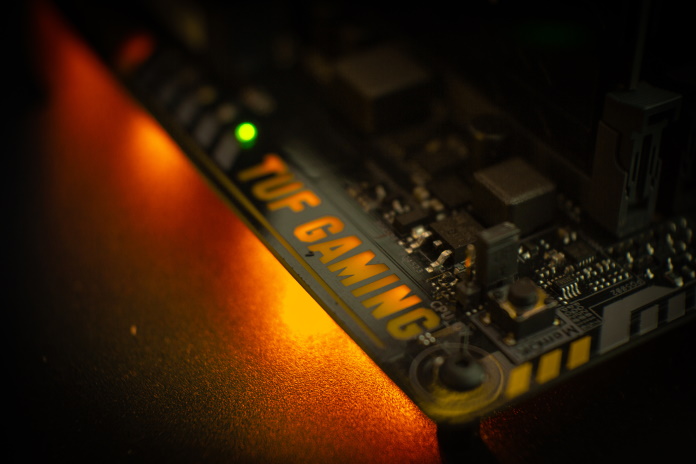 The motherboard in question is the TUF Gaming Z370-Pro Gaming. This overclocking-ready board was born for Intel's 8 core, 16 thread Core i9-9900K. ASUS OptiMem tech allows for improved memory overclocking, while Fan Xpert 4 ensures that every fan achieves the best balance of cooling performance and low noise levels. From trusted components to protective features like SafeSlot and stainless-steel backed I/O, this motherboard is constructed for exceptional durability and reliability.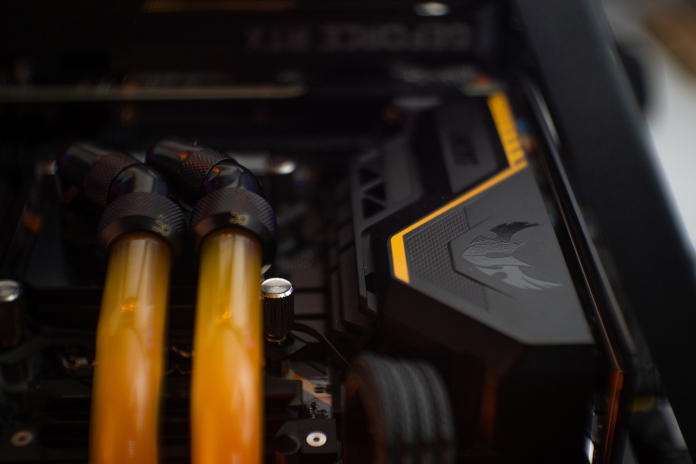 A custom hardline liquid cooling loop keeps this beastly CPU cool and performing to its full potential. We can't help but notice the signature TUF Gaming colors represented not only in the liquid, but even down to the fitting colors.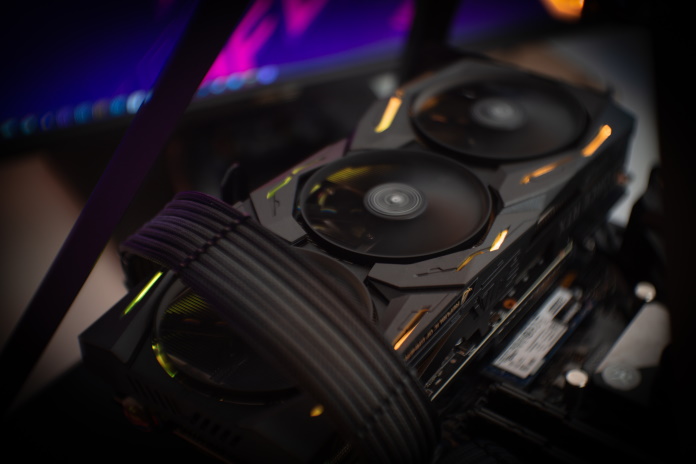 An ROG Strix GeForce RTX 2070 SUPER graphics card gives the Black Owl unquestioned gaming prowess. It was easy for Simone to coordinate the Aura Sync RGB LEDs of this potent and striking card with the aesthetic of the rest of the build. Through the Armoury Crate app, he synced up the RGB LEDs of all the Aura Sync gear with just a few clicks.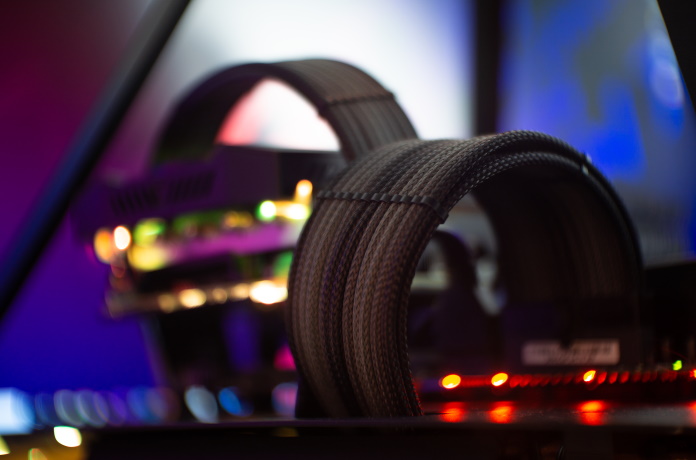 We'll never not take a moment to pause and admire excellent cable management, and the classy aesthetic of a custom sleeved cable wrapped in gray tones. A few strategic cable combs also go a long way to add an incredible level of refinement to any build.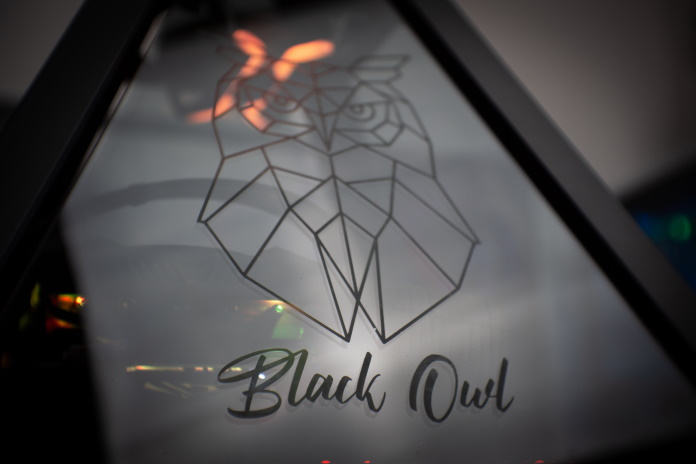 Marino's favorite part of the Black Owl is the custom glass engraving. The black lines across the surface of the glass give unmistakable character to this PC as they stand in contrast to the illumination of the hardware behind.
Interested in learning more about Marino's build? Click here for a full list of the hardware. To check his other projects, head over to his Instagram. We regularly showcase PC builds like this one in our regularly scheduled livestreams, so head over to our YouTube channel if you're looking for inspiration for your next build. Perhaps you have your own PC DIY creation that you'd like to share with the world? Click here to give us all the details, and maybe your custom PC will be the next we feature in a build spotlight here.