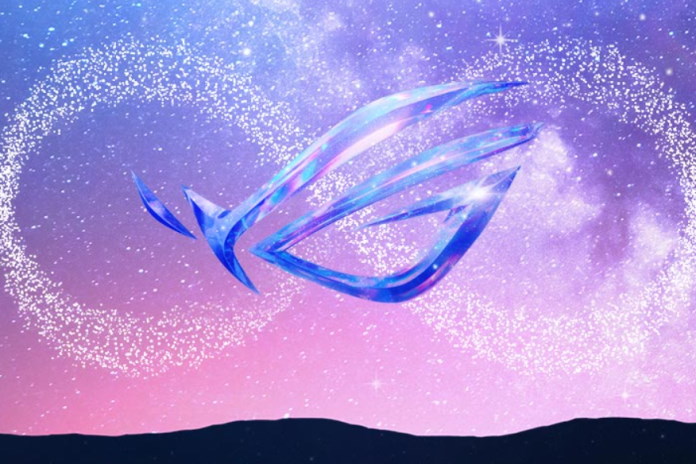 The presents that mean the most are the ones that bring you together. This holiday season, connect with the PC enthusiast in your life by helping them build the new PC they've been dreaming about. A new gaming rig, a creative workstation, or an all-around excellent PC might be just the thing your loved one needs to take their passion, projects, or productivity to the next level. To get you started, we've assembled a tempting selection of PC DIY Day deals.
To celebrate the occasion, we're discounting a wide range of components across our many product lines. Head over to our event page to find all our discounts on monitors, wireless routers, gaming keyboards, AIO liquid coolers, and much more. Here, we'll introduce some of our best deals on motherboards and graphics.
Ready for a powerful Intel PC
Intel's latest 13th Gen CPUs have enthusiasts everywhere making plans for a new PC. If your loved one has been waiting on a motherboard sale to pull the trigger on a new build, then their wait is over: we have great PC DIY Day deals on select Z690 and B660 motherboards. Whether they want to build with one of Intel's latest and greatest 13th Gen CPUs or snatch up a last-gen model at a great price, our motherboards are ready to help them extract the full performance of their new processor.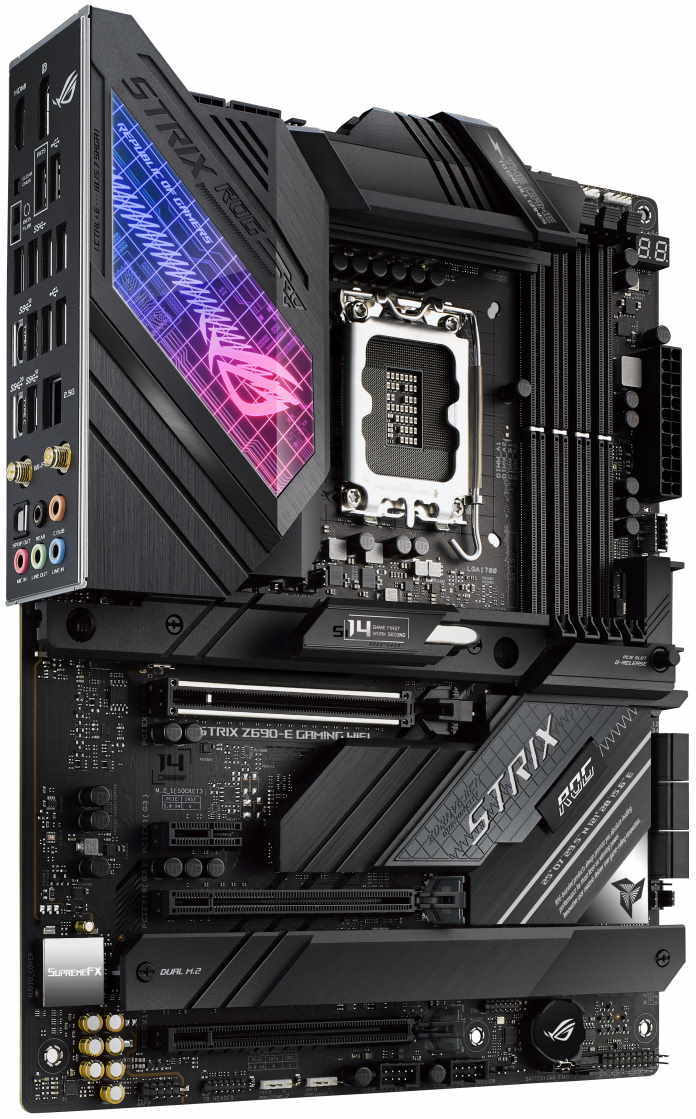 For a high-performance gaming rig, consider the ROG Strix Z690-E Gaming WiFi. As the highest-performance option in the ROG Strix Z690 lineup, it's tricked out with a massive power delivery subsystem and great cooling, and it's ready for next-gen components with its DDR5 RAM support and PCIe 5.0. Three additional ROG Strix Z690 motherboard options give your loved one even more choices—find the style and features that best matches their needs, and you'll be off to the races.
Great prices on AMD motherboards
This holiday season is a fantastic time to build a powerful gaming PC at a great price. Tempting discounts on AMD's last-gen Ryzen 5000-series processors abound—and we've got the motherboards your loved one needs to unleash the potential of these CPUs.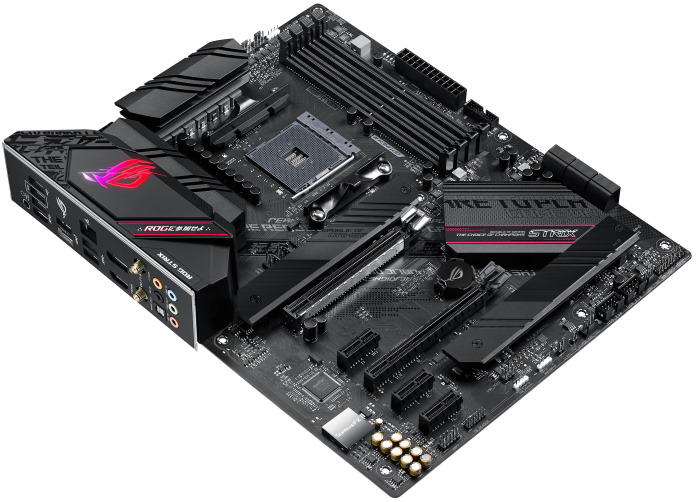 For PC DIY Day, we're slashing the price of the ROG Strix B550-F Gaming WiFi II motherboard. This board gives you PCIe 4.0 x16 slots and PCIe 4.0 M.2 slots ready for high-end graphics cards and speedy storage. DDR4 support lets your loved one take advantage of cheap and plentiful DDR4 RAM to get their rig rolling, and for exceptional style this motherboard is draped in signature ROG black with sizzling accents.
Powerful graphics cards, tempting discounts
A great gaming PC needs a powerful graphics card. To celebrate the season, we're knocking off up to $60 off the price of three of our coveted GeForce RTX graphics cards. That's enough to cover the price of a brand new game, so don't miss out on these sales.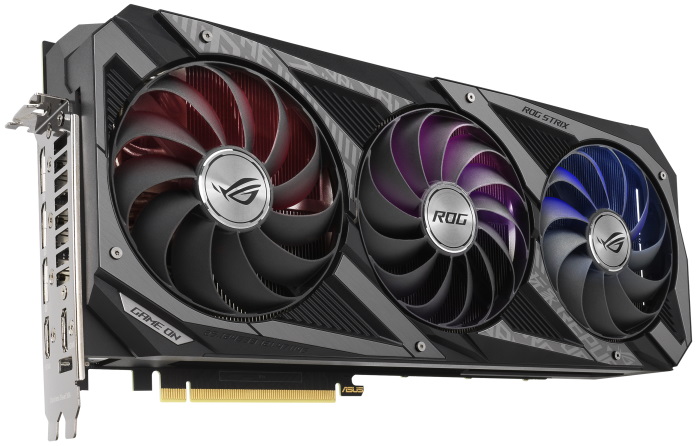 For that competitive gamer in your life, consider our ROG Strix GeForce RTX 3070 Ti and TUF Gaming GeForce RTX 3070 Ti graphics cards. Equipped with 2nd Gen RT Cores and 3rd Gen Tensor Cores, these graphics cards excel at rendering lifelike gaming worlds with ray tracing. The ROG Strix model offers unconquerable style, high-end cooling, and a premium set of features. If your loved one prefers a more rugged, subdued aesthetic, check out the TUF Gaming model. Under a no-nonsense exterior, it houses substantial gaming horsepower.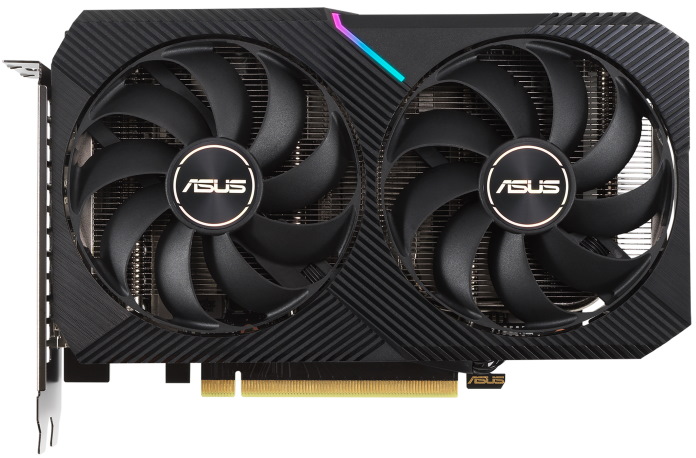 If your loved one's needs are more modest, the wallet-friendly ASUS Dual GeForce RTX 3050 might be a better choice. This compact graphics card has a dual-fan cooler that fits easily into just about any case, and it's ready to serve up solid 1080p performance.
Many more deals await
These are just a taste of the discounts we're offering to celebrate PC DIY Day. Click here to check out our full selection of deals. Whether you and your loved one are looking for a gaming monitor or a new chassis, a power supply or an AIO liquid cooler, we've got your needs covered so that you can wrap up your holiday shopping and start spending some quality time together building a new PC.