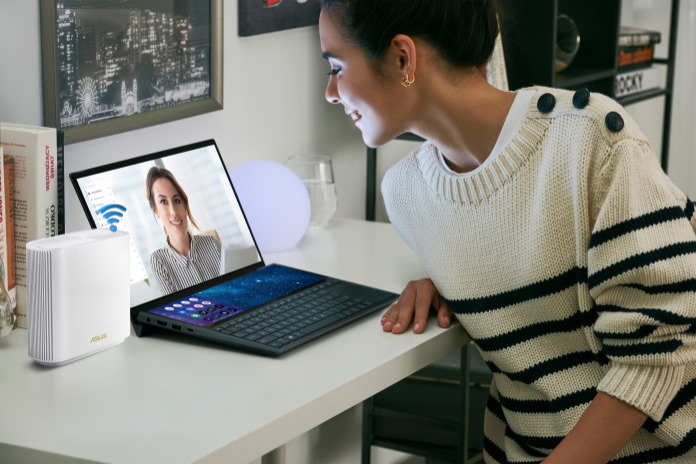 The average U.S. household now has 25 internet-connected devices—and that's far more than old generations of WiFi routers can handle comfortably. If it's been a while since you upgraded your home wireless network, it's very likely that you're suffering from unreliable internet, dropped connections, and inconsistent performance. The good news is that there's an answer: WiFi 6. The new standard offers a full suite of tools that work behind the scenes to better manage a household of devices. Looking to bring your home WiFi network into the next generation? Here are five things you should know as you get started.
Backward compatibility is the name of the game
Sometimes upgrading one piece of technology requires you to upgrade many others, but that isn't the case with WiFi 6. A new WiFi 6 router or mesh WiFi system will work with all your existing WiFi-supported gadgets right out of the box. You'll still be able to connect all your old laptops, tablets, smartphones, and smart home devices.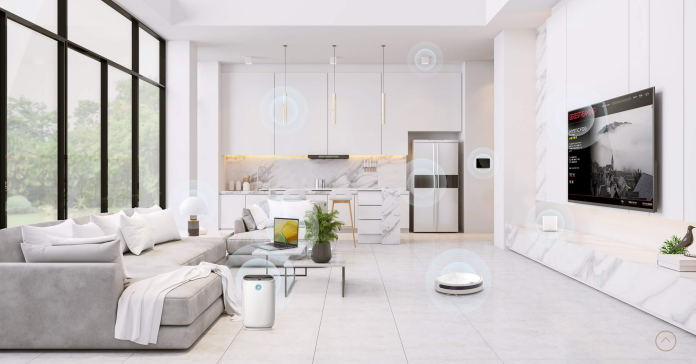 You should know, however, that the full benefits of WiFi 6 really come into play when you have a WiFi 6 router managing a household of WiFi 6 devices. Most of the devices you've bought in the last couple of years are likely compatible with WiFi 6, so you'll almost certainly see improved network performance right away. But it's also likely that you'll see decreased network congestion over time as you upgrade the devices you use the most.
2. Enhanced performance in crowded areas
Encountering slow WiFi speeds in a crowded setting is a familiar problem, and it's bound to stay in this digital age. As households increasingly fill up with WiFi devices from smartphones and laptops to tablets, the one-gadget-per-individual lifestyle is quickly becoming a distant memory.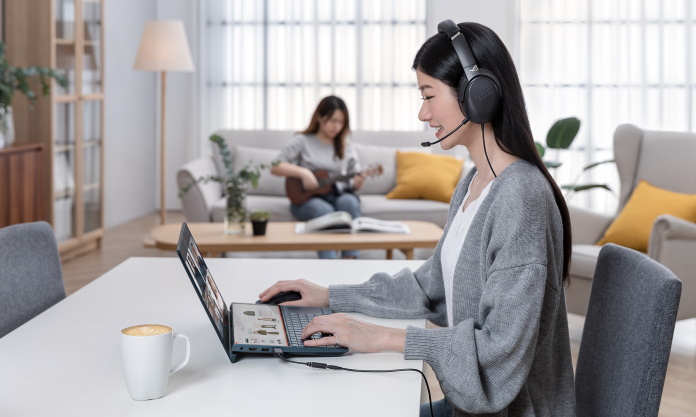 If your household devices demand bandwidth that your router can't handle, WiFi 6 is the answer. It excels at managing the networking needs of today's connected homes. Smart features let your WiFi 6 router communicate more efficiently to each compatible device, minimizing latency and maximizing connection speeds.
3. Increased support for the smart home ecosystem
It's in with the new and out with the old. With smart home devices gaining in popularity, the average home is set to experience a denser network, which may lead to slower WiFi speeds—if you're still using a last-gen router.
The upgraded technologies of WiFi 6 are designed to tackle this problem, allowing for increased traffic without a drop in transmission speeds. So go ahead and install that video doorbell and wireless security system. Enjoy the energy efficiency of a connected thermostat and smart light bulbs. Elevate your entertainment with a smart speaker or display—with WiFi 6, you'll have the network capacity to enjoy it all.
4. Setting the stage for the future of 4K and 8K streaming
The days of 720p streaming are long gone, as 4K and 8K videos take over – but high-definition entertainment just doesn't operate without a robust wireless signal. WiFi 6 gives you the proper WiFi infrastructure you need.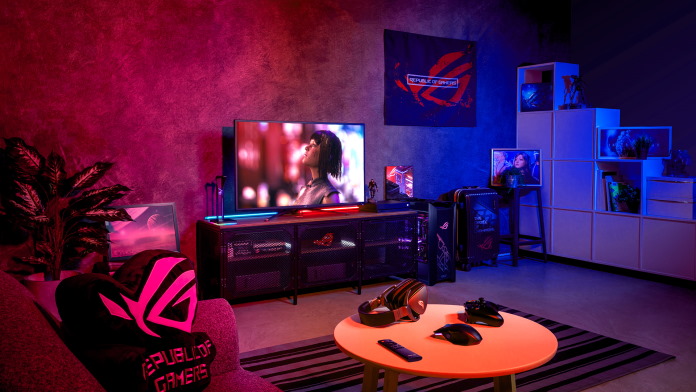 With a combination of faster processors, increased memory, and more radio streams, WiFi 6 is well-equipped to keep up with the demands of technologically advanced streaming for a stutter-free viewing experience. With a WiFi 6 router, you'll be able to take full advantage of your high-resolution smart TV and enjoy the latest blockbuster hits on Disney+, Netflix, Amazon Prime and other streaming services in rich and glorious detail.
5. Say hello to longer battery life
WiFi 6 offers many advantages, but here's one you might not have expected: better battery life for your devices. WiFi 6's all-new "target wake time" feature brings energy-saving technology into the fray by having the access point put its WiFi radio to sleep, before waking it up for the next transmission at a specified time. You'll notice the value of this feature the most for the smaller, low-power WiFi devices around your home, like smart sensors or smart home devices.
Now that WiFi 6 ecosystem has grown and expanded, most of the new devices you're interested in are likely built for the standard. It's time to take full advantage of everything that WiFi 6 has to offer. So say goodbye to congested networks, unreliable connections, and disappointing bandwidth. The first step now is making the transition to the WiFi 6 life, and ASUS is the place to get started.
Advance to WiFi 6 with ASUS
Ready to upgrade your home or apartment with a WiFi 6 router? As one of the world's leading manufacturers of wireless routers and mesh WiFi systems, we have a wide selection of products ready for every use case and budget. Whether you're shopping for a gaming-first ROG router, a mesh WiFi system built to provide coverage for a larger home, or a straightforward traditional router that provides everything you need and nothing you don't, we've got a solution for you.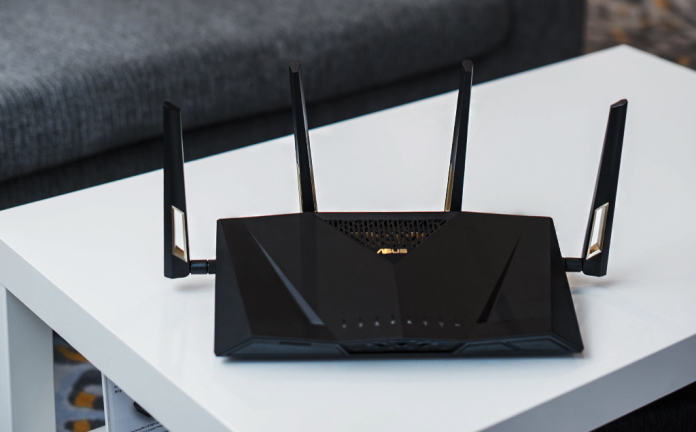 But you don't have to take our word for it—our routers routinely garner awards from the independent press. Tom's Guide declared the ASUS RT-AX86U as the best WiFi 6 router overall of 2022. Digital Trends gave the same honor to the ASUS RT-AX88U. Looking for a router built for gaming? The ROG Rapture GT-AX11000 earned accolades from CNET, Tom's Guide, and TechRadar, and PCMag crowned the ROG Rapture GT-AX6000 as 2022's best WiFi 6 gaming router.
We also have WiFi 6 routers priced to meet the needs of shoppers on more limited budgets. Like our higher-end options, these models regularly earn accolades from the reviewers. TechRadar nominated the ASUS RT-AX58U as the best WiFi 6 router on a budget. LifeWire declared the ASUS RT-AX88U as the best value in a router roundup. And PCGuide gave the ASUS RT-AX56U the nod for the best budget router. If your networking needs are modest, you can purchase any of these wallet-friendly WiFi 6 units with confidence.
All these options are available today and ready to elevate your home network. Purchase one of your own to see what ASUS and WiFi 6 can do for you.