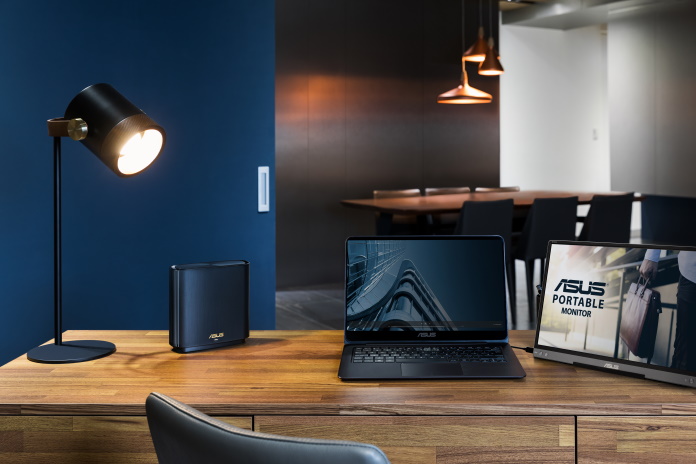 The dawn of WiFi revolutionized the way individuals live their lives, but early generations of routers weren't built with today's connected homes in mind. The organizations that planned out the early WiFi standards anticipated a world of one device per person—and that just doesn't describe most of today's homes.
Unfortunately, that's why so many people suffer from the familiar, pesky problem of slow connections. As demand for wireless bandwidth increases, the capacity of a traditional router gets spread thin, resulting in reduced speed and higher latency for each device.
The WiFi 6 standard is designed from the ground up to address these issues. It builds upon the existing structure of its predecessors, and it holds certified partners to an enhanced set of standards that includes faster speed, larger capacity, wider coverage, and better battery efficiency.
Built to serve a crowd of devices
WiFi 6 introduces a range of tools that work behind the scenes to better manage a busy household of devices. First is OFDMA, short for Orthogonal Frequency Division Multiple Access. A new feature belonging to WiFi 6, it works on a divide-and-conquer principle, allowing devices to serve different clients at the same time within just one channel.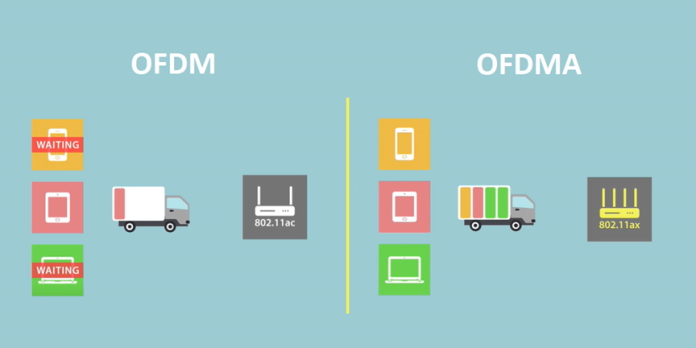 This process is further enhanced with its additional ability to divide the transmission channel on the 2.5 GHz and 5 GHz frequency bands into smaller digital entities called resource units (RUs). These provide another platform for routers to transmit information – think of the many arms of modern-day ASUS routers – which results in improved, higher speeds.
Because WiFi 6 allows multiple users to connect to the network all at once, there's a need to ensure that the timing for data transmissions remains as precise as possible across the board, too. To achieve a larger network capacity, WiFi 6 synchronizes the trigger frame broadcast of access points. In simpler terms, that means less interference between simultaneous users. With WiFi 6, your connected devices are much more able to coexist peaceably
Longer range, better coverage
Traditional routers broadcast WiFi signals in all directions. While this arrangement had the benefit of simplicity, it also had drawbacks. Larger homes often suffered from dead zones where connectivity was limited or non-existent. WiFi 6 alleviates this problem with sophisticated beamforming techniques.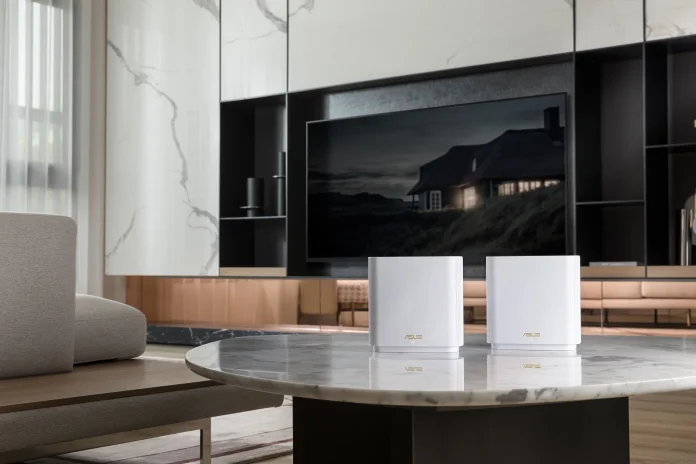 Beamforming focuses on projecting WiFi signals in a particular direction, such that the signal is stronger and more concentrated. This approach is much more efficient, and it offers many benefits. It translates to longer range and better reception for devices, as well as fewer dead zones for increased coverage.
Better battery life
Last but definitely not least, WiFi 6 access points and routers will boast better battery efficiency. Courtesy of the new Target Wake Time (TWT) technology, devices are put on a schedule to receive data, giving them more time to stay engaged in sleep mode. This not only helps to conserve battery life, but also reduces signal congestion and collision, both of which are extremely handy features in the Internet-of-Things (IoT) era, where constant connectivity is the way of life.
ASUS routers and mesh WiFi systems bring you up to date with WiFi 6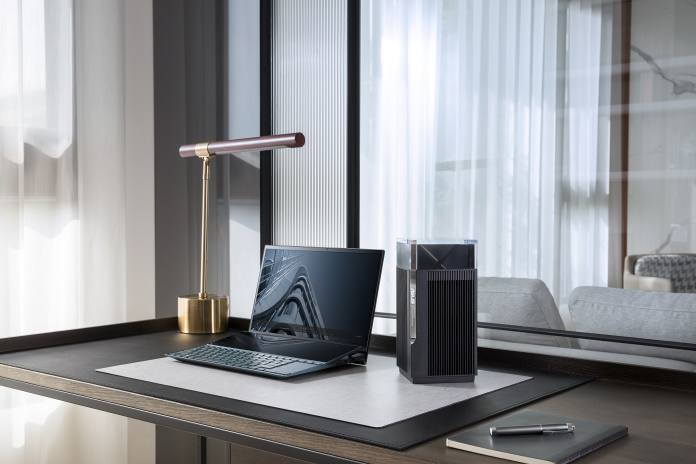 Now that the WiFi 6 ecosystem has had time to mature, you'll find that almost all new laptops, smartphones, tablets, and smart devices that you're interested in are WiFi 6-compatible. In fact, it's very likely that your home is only missing the final piece of the puzzle—a WiFi 6 router. We offer a full lineup of WiFi 6 routers and mesh WiFi systems ready to usher your household into a new era of consistent connections and reliable network speeds. Bring your network into the next generation of WiFi today with a new ASUS router.
Advance to WiFi 6 with ASUS
Ready to upgrade your home or apartment with a WiFi 6 router? As one of the world's leading manufacturers of wireless routers and mesh WiFi systems, we have a wide selection of products ready for every use case and budget. Whether you're shopping for a gaming-first ROG router, a mesh WiFi system built to provide coverage for a larger home, or a straightforward traditional router that provides everything you need and nothing you don't, we've got a solution for you.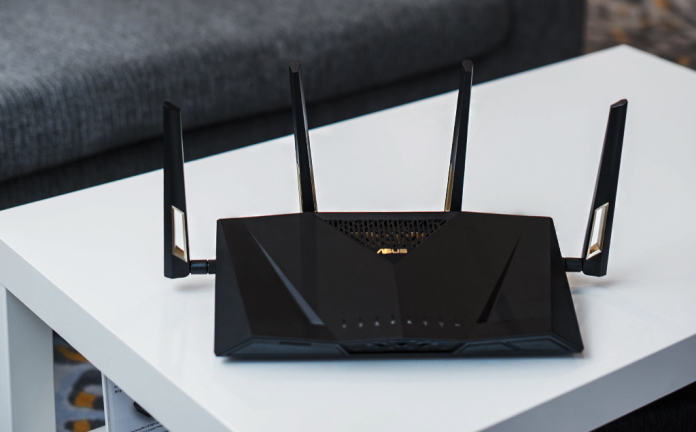 But you don't have to take our word for it—our routers routinely garner awards from the independent press. Tom's Guide declared the ASUS RT-AX86U as the best WiFi 6 router overall of 2022. Digital Trends gave the same honor to the ASUS RT-AX88U. Looking for a router built for gaming? The ROG Rapture GT-AX11000 earned accolades from CNET, Tom's Guide, and TechRadar, and PCMag crowned the ROG Rapture GT-AX6000 as 2022's best WiFi 6 gaming router.
We also have WiFi 6 routers priced to meet the needs of shoppers on more limited budgets. Like our higher-end options, these models regularly earn accolades from the reviewers. TechRadar nominated the ASUS RT-AX58U as the best WiFi 6 router on a budget. LifeWire declared the ASUS RT-AX88U as the best value in a router roundup. And PCGuide gave the ASUS RT-AX56U the nod for the best budget router. If your networking needs are modest, you can purchase any of these wallet-friendly WiFi 6 units with confidence.