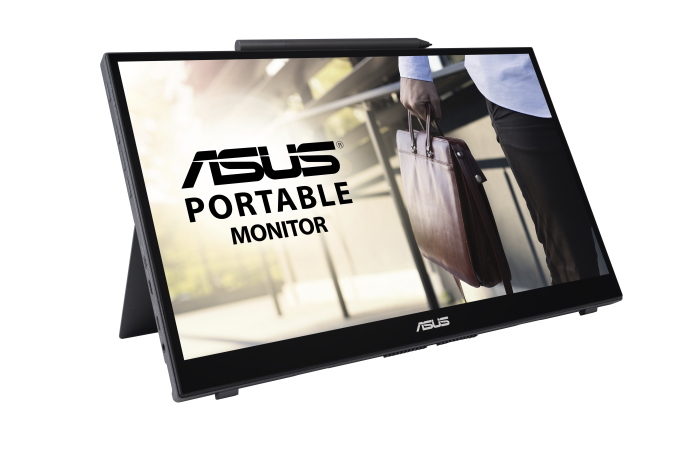 At our desks, nothing makes us more productive than a second monitor. But on the go, it's hard to carry a big desktop display under the arm. Fortunately, the ZenScreen family of portable displays makes traveling with a second screen simple and lightweight. Today we're introducing two new models to the family: the ZenScreen Ink MB14AHD for prolific note-takers, and the ZenScreen Go MB16AWP, which goes beyond PCs with its wireless wizardry.
Write this down: the ZenScreen Ink MB14AHD
About the size of a standard sheet of 8.5 x 11" notebook paper, the ZenScreen Ink MB14AHD is just the right size to sketch out your latest idea. This 14-inch IPS display sports dual-touch functionality. Not only does the ZenScreen Ink support 10-point touch capabilities, but the included active stylus is perfect for jotting down a shopping list or taking notes in a lecture hall. With the help of the included DisplayWidget software, the ZenScreen Ink can automatically rotate for both landscape and portrait orientations, too.
Get comfortable for long writing sessions with the ZenScreen Ink MB14AHD's integrated kickstand, which also supports both landscape and portrait orientations. The kickstand features a stepless design which allows it to fold back at any angle up to 150 degrees, allowing for a near-flat writing experience. Or fold in the kickstand all the way to get a perfectly flat writing surface. The ZenScreen Ink also has a built-in ¼" mount perfect for standard camera tripods for some elevation.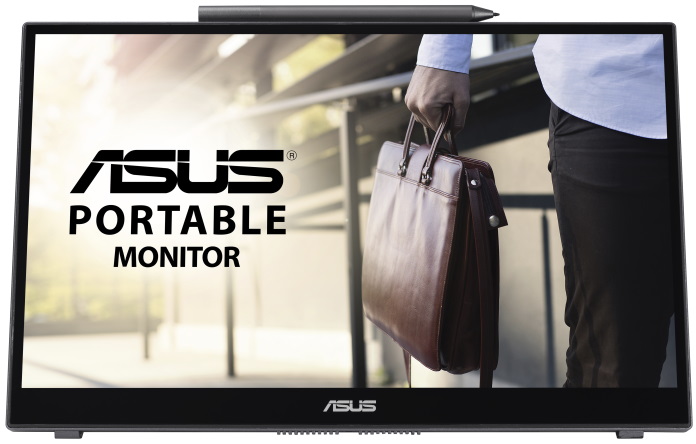 The writing experience on a digital platform like the ZenScreen Ink is only as good as the stylus. Fortunately, the precise ASUS Pen SA201H supports Microsoft Pen Protocol (MPP) 2.0* and 4,096 levels of pressure sensitivity. Thanks to low latency, writing and drawing with the ASUS Pen feels natural and expressive with your drawing or note taking tool of choice. Keep track of the stylus with a built-in magnetic mount at the top of the ZenScreen Ink.
The 14" ZenScreen Ink is versatile, too. Just a single USB Type-C cable is all it takes to get a signal via DisplayPort Alternate Mode, send touch data to the PC, and send power to both the screen and the integrated battery. The one-cable solution makes it easy to toss the ZenScreen Ink into your laptop bag so it's always with you. If your laptop doesn't support DP Alternate Mode, the Micro HDMI port can also take a signal.
Cable-free productivity: the ZenScreen Go MB16AWP
One cable is nice, but no cables is even better. Wireless connectivity is what you'll get with the ZenScreen Go MB16AWP. Sometimes you just need something bigger than your smartphone screen to share photos or videos with someone, and the ZenScreen Go has you covered. This 15.6" Full HD display wirelessly mirrors the screens of devices running iOS, Android, and macOS with ease.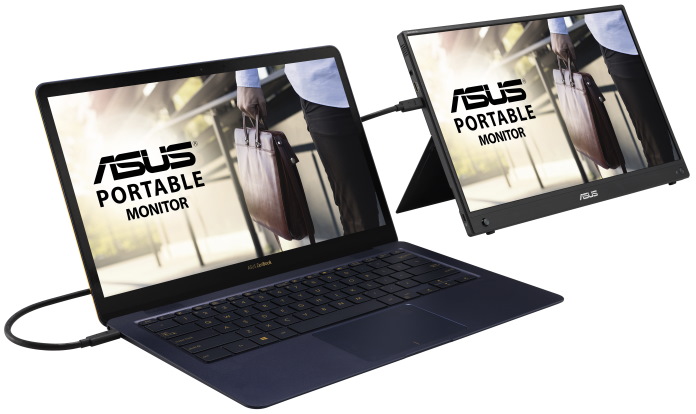 The ZenScreen Go is even more flexible with Windows PCs, serving as an extended wireless display for systems running Windows 10 or 11. This allows cable-free multi-tasking from just about anywhere. The built-in 7,800 mAh battery will keep the lights on for up to three and a half hours, too. Its light weight and modest dimensions make it easy to slip into a travel bag so multi-monitor goodness is with you wherever you go.
The ZenScreen Go isn't just a wireless display thanks to its Mini HDMI and USB-C connectivity. It boasts a pair of USB Type-C ports, one equipped to accept a display signal with DP Alt Mode, and the other set up for charging the internal battery. The integrated 1-watt stereo speakers will play back sound in your room, or the built-in smart amplifier can instead drive a pair of earphones via a standard jack. No matter how you connect it, the ZenScreen Go features 100% sRGB color coverage and an anti-glare finish to diffuse reflections.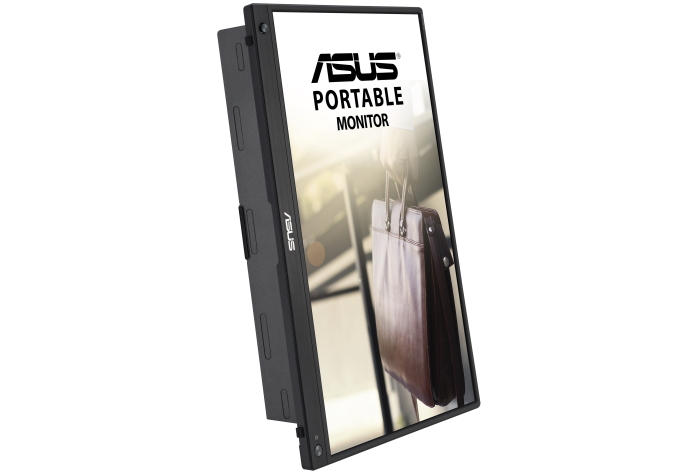 Much like the ZenScreen Ink, the ZenScreen Go MB16AWP has an integrated ¼" thread that works with standard camera tripods, which gets the display up off the desk and at a more comfortable angle. It also has a built-in kickstand that allows a wide array of viewing angles on a desk. The ZenScreen Go's G-sensor automatically detects the display's orientation and switches between landscape and portrait based on its position, which is another feature shared with the ZenScreen Ink.
ZenScreen stays productive
There's no reason to leave the comfort of multi-monitor goodness at home or in the office on a desk. The ZenScreen Ink and its ASUS Pen have all the touch and handwriting functionality demanding note takers need, while the ZenScreen Go mirrors to smartphones and tablets and extends PCs with ease. When you're on the go and need to stay productive, we've got you covered.
*Only on Windows OS (Windows 10 and above)