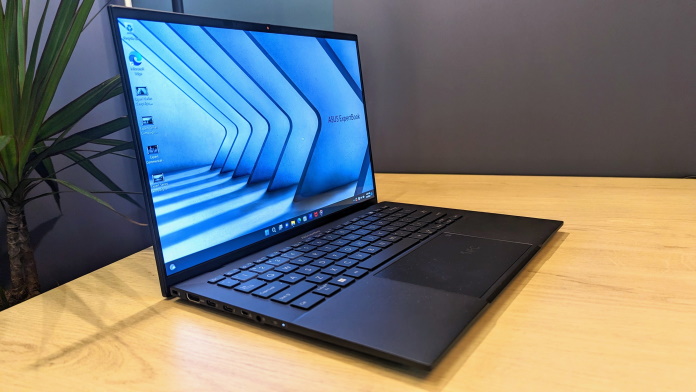 Some folks can spend their workdays at a desk, but many more of us need to get things done on the move. This new era of hybrid and remote work arrangements has more executives and employees than ever breaking out of the confines of the office on a regular basis, be it for client visits and conferences or simply a scheduled day working at home. To empower today's business executives to do more on the move, we're introducing the new ExpertBook B9 OLED. Debuting at CES 2023, this supremely portable laptop offers a premium OLED display, an updated smart cooling system, and a refined design. And with our new manufacturing process, this laptop can help your organization meet your sustainability goals, too.
Travels light, does more
Our premium ExpertBook B9 lineup gives executives ultraportable, astonishingly light options that deliver the performance, security options, and design elements that matter to them most. The new ExpertBook B9 OLED carries on that legacy with a 14-inch design that remains lighter than most 13-inch options on the market. To achieve this startling balance of lightness, durability, and sophistication, we use a magnesium-lithium alloy for the chassis.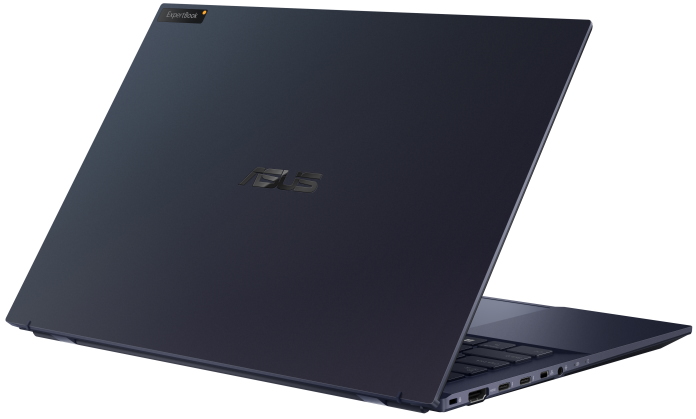 To make the most of the ExpertBook B9's slim and compact dimensions, we redesigned its cooling system. Two fans draw cooling across the laptop's circuitry so that its heatpipes and heatsinks can quietly and effectively exhaust heat through a side vent. This smart-cooling system boosts performance by 36% in Performance Mode, and allows for silent, distraction-free productivity in Whisper Mode.
The ExpertBook B9 OLED's effective and efficient cooling system allows us to equip it with top-notch components. Complete with the latest 13th Generation Intel® Core™ vPro® processor and up to 64 GB of memory, the ExpertBook B9 OLED provides quick and responsive computing performance with enterprise-grade manageability. Windows 11 Pro and multiple layers of security, including optional TPM 2.0, keep data secure and protect privacy.
Stay productive on the move
New for 2023, we're bringing all the advantages of an OLED display to our commercial laptop lineup with the ExpertBook B9 OLED. This premium display technology uses self-illuminating pixels to offer contrast that other panel options just can't match, making sure that the image is always clear and readable, even when you're working outside the controlled lighting of the corporate office.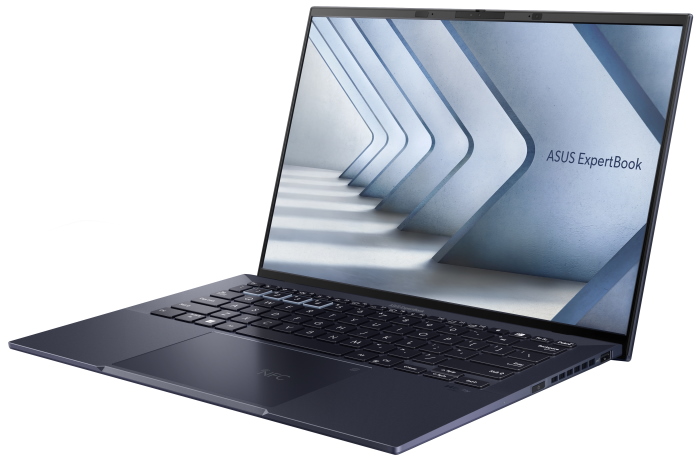 To give you as much screen real estate as possible in a compact laptop design, we frame a 16:10 display with ultra-narrow NanoEdge display bezels. The screen offers vivid color and low blue light emissions that help reduce eye fatigue.
Key conveniences ensure effortless productivity, no matter where work takes you. We enlarged the touchpad by 26.8%, compared to the last generation, enhancing both navigation and control. A three-microphone array picks up your voice clearly for hassle-free teleconferencing, while a Dolby Atmos sound system tuned by the experts at Harman / Kardon ensure clear, crisp audio. The physical webcam shield protects privacy, and the fingerprint sensor embedded into the power button streamlines logging in.
Innovating a sustainable future
And as with all ASUS solutions announced at CES 2023, the ExpertBook B9 OLED was designed with sustainability at the forefront. To reduce the environmental impact and carbon footprint of this device, we employed a thixomolding manufacturing process that not only increases rigidity, but also reduces material waste by 29% and production time by up to 75%. Not only is this process more sustainable, but it allows us to offer a product that's even more durable than before. The ExpertBook B9 OLED meets or exceeds 28 US MIL-STD 810H durability tests.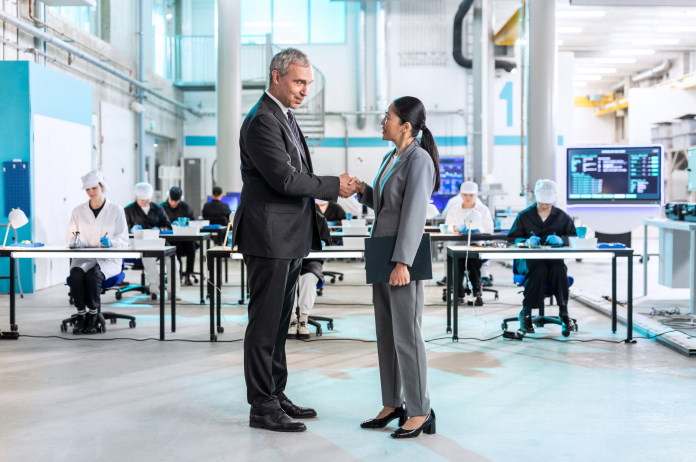 To help your organization make informed choices as you update your laptops, we work with the world's leading ecolabels to give you the knowledge you need to make sustainable choices. With the use of environmentally friendly materials and increased energy efficiency,, the ExpertBook B9 OLED is expected to be EPEAT Gold verified and exceed ENERGY STAR® standards. Click here to learn more about all our efforts in 2023 to improve the sustainability of our manufacturing, packaging, and business practices.
The ExpertBook B9 OLED provides business executives with a lightweight, premium laptop that refuses to compromise on performance, durability, or security. To learn more about the pricing and availability of the ExpertBook B9 OLED in your region, please contact your local ASUS representative. Click here to learn more about all the new products that we announced at CES 2023.