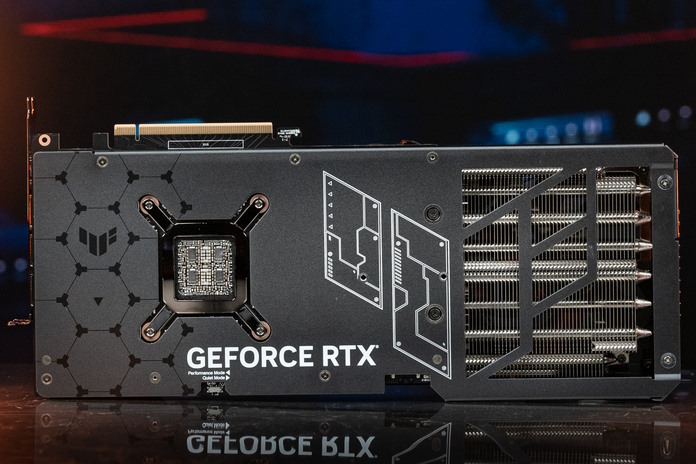 Amazon Prime shoppers, prepare for round two: Amazon Prime Days 2023 are returning with a range of enticing deals. We're celebrating the occasion with a selection of exclusive offers that cater to your tech needs. Whether you're seeking a new laptop, gaming peripherals, or essential PC DIY components, we've got you covered. From powerful graphics cards to cutting-edge monitors, these Prime Day deals are sure to please everyone from gamers to creators to everyday PC users.
These deals will go live very soon: Amazon Prime Days are just around the corner on October 10th and 11th. Here, we'll give you a sneak peek at our best specials so that you're ready to go when the savings start.
The ZenWiFi XD5 (199.99 USD) delivers excellent full-home wireless networking
High-performance reliable home networking isn't just a nice thing to have — for many of us, it's a necessity. In larger homes, older homes made of dense construction materials like brick or stone, or any building with an unconventional layout, it can sometimes be tricky to get great coverage in every room. A mesh WiFi system like the ASUS ZenWiFi XD5 makes it easy. With three separate units to place around your home, it'll help you get the reliable connection you desire throughout the building. With its coverage of up to 5,500 square feet, the ZenWiFi XD5 blankets large spaces with fast and reliable Wi-Fi, eliminating dead zones.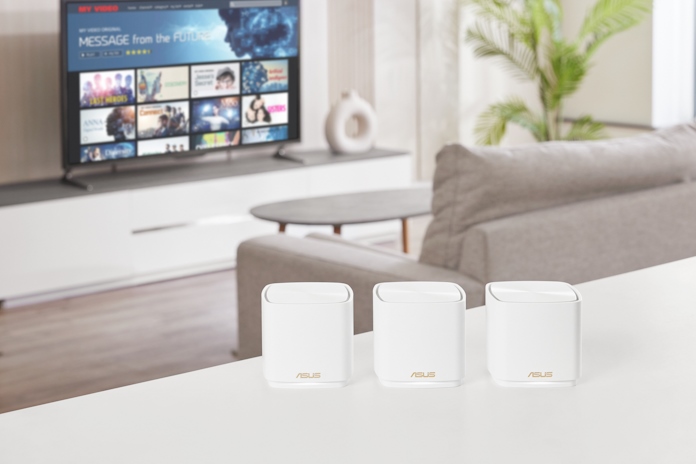 The setup and management are incredibly user-friendly, thanks to the ASUS Router mobile app, which offers robust control over your network settings, including parental controls and network security. WiFi 6 tech allows the ZenWiFi XD5 to offer great coverage in a home full of tech, making it future-proof for the ever-growing number of smart devices in our homes. The elegant and unobtrusive design of the nodes ensures they seamlessly blend into any living space.
Upgrade your PC setup with high-performance peripherals
For Amazon Prime Day 2023, your best play might be to get your hands on a new keyboard, mouse, and headset. We're offering some standout deals on peripherals from our ROG and TUF Gaming lines that you won't want to miss.
ROG Delta S Wireless gaming headset (159.99 USD)
Let's start the list by getting you fully immersed in your favorite games with a new headset. The ROG Delta S Wireless gaming headset will envelop you in premium audio with exclusive 50mm ASUS Essence drivers and an airtight chamber design. The Ai Beamforming Microphones with AI Noise Cancelation ensure exceptional voice pickup and reduce 500 million types of background noises for clear in-game communication. With 2.4GHz and Bluetooth connectivity options, you'll be able to connect wirelessly to a wide range of devices, and fast-charging support ensures that you're always only a 15-minute charge away from three more hours of use.
ROG Harpe Ace Aim Lab Edition gaming mouse (106.99 USD)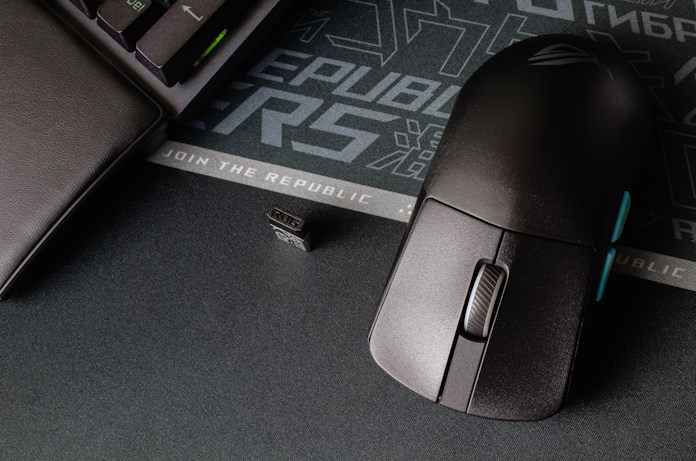 The ultra-lightweight ROG Harpe Ace Aim Lab Edition stands ready to give you a competitive edge in your favorite esports games — and we're happy to offer it at a discount during Amazon Prime Days 2023. The 54-gram wireless gaming mouse has 100% PTFE mouse feet that facilitate fast and smooth movements, and its 36,000 DPI ROG AimPoint optical sensor ensures breathtaking accuracy with an industry leading < 1% CPI deviation for ultimate precision. Enjoy unmatched flexibility with wired USB, low-latency 2.4GHz RF, or Bluetooth — and you can connect the Harpe and a compatible ROG keyboard through ROG Omni Receiver simultaneously.
ROG Falchion Ace gaming keyboard (89.99 USD)
When it comes to keyboards, many folks today are going small. The ROG Falchion Ace is a gaming keyboard in the ultracompact 65% form factor that saves desk space without compromising on the essential keys. High-quality ROG NX Red mechanical switches deliver lightning-fast response times and a satisfying keypress feel.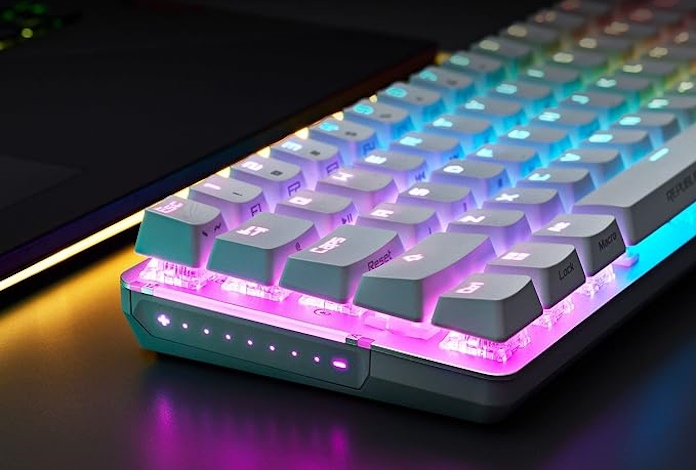 Its wireless capability, powered by ultra-low-latency 2.4GHz RF technology, guarantees lag-free performance, while Bluetooth connectivity provides versatility for various devices. Customize your experience with per-key RGB lighting and programmable macros, and stay in command with the intuitive Armoury Crate app. For easy portability, the ROG Falchion Ace includes a high-quality keyboard cover case, and its pristine Moonlight White surfaces will give your setup a fresh look.
TUF Gaming M4 Air gaming mouse (35.99 USD)
The TUF Gaming M4 Air gaming mouse gives you a competitive edge with its lightweight design. Weighing in at just 65 grams, it ensures quick and effortless movements, reducing fatigue during extended gaming sessions. Equipped with a high-precision optical sensor and a versatile DPI adjustment range, this mouse provides precise tracking and responsiveness for a variety of gaming genres.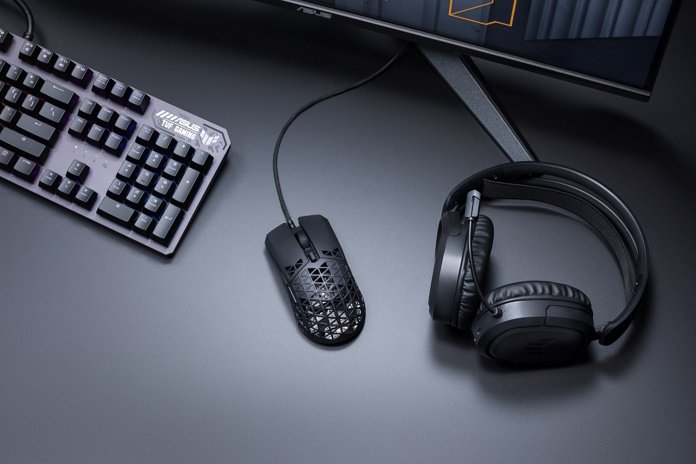 Durability is a key advantage, thanks to its TUF construction and switches rated for up to 70 million clicks, ensuring a long-lasting gaming companion. The ambidextrous shape makes it suitable for a wide range of grip styles, and the customizable RGB lighting adds a touch of personalization to your setup. With a comfortable and ergonomic design, reliable performance, and robust build quality, the TUF Gaming M4 Air is an excellent choice for gamers looking for an affordable, no-compromise gaming mouse.
ROG Gladius III gaming mouse (49.99 USD)
For competitive gamers and enthusiasts alike, the ROG Gladius III gaming mouse offers a compelling array of advantages. Its ergonomic design caters to various grip styles, ensuring comfortable usage during long gaming sessions. Equipped with a high-precision 19,000 DPI optical sensor, it delivers exceptional tracking accuracy and responsiveness, crucial for precise aiming in fast-paced games.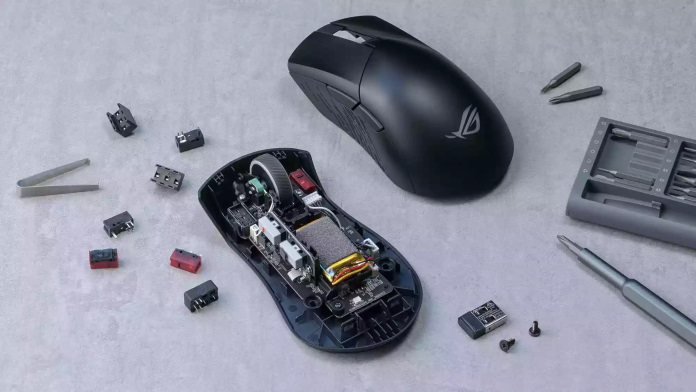 The highly durable ROG-exclusive switches are hot-swappable so that you can customize the feel of the primary buttons — or replace a switch should you happen to wear one out down the road. The ROG Paracord and 100% PTFE feet provide a smooth gliding experience. With on-the-fly DPI adjustments and customizable RGB lighting, the Gladius III provides extensive personalization options. The ROG Gladius III combines comfort, precision, durability, and customization options, making it a formidable weapon of choice for competitive gamers looking to gain the upper hand in any gaming arena.
Open new possibilities with a new display during Amazon Prime Days 2023
For Amazon Prime Days 2023, let's expand your horizons with a new display. We have a wide range of monitors on sale for the event, but here are two extra-special deals on monitors ready to transform your everyday computing.
ZenScreen MB16AH portable display (164.00 USD)
If you need to boost your productivity, versatility, and fun when you're on the move, the ZenScreen MB16AH portable monitor is what you need. Its slim and lightweight design makes it incredibly portable, allowing you to extend your screen real estate on the go, whether you're working from a coffee shop or on a business trip.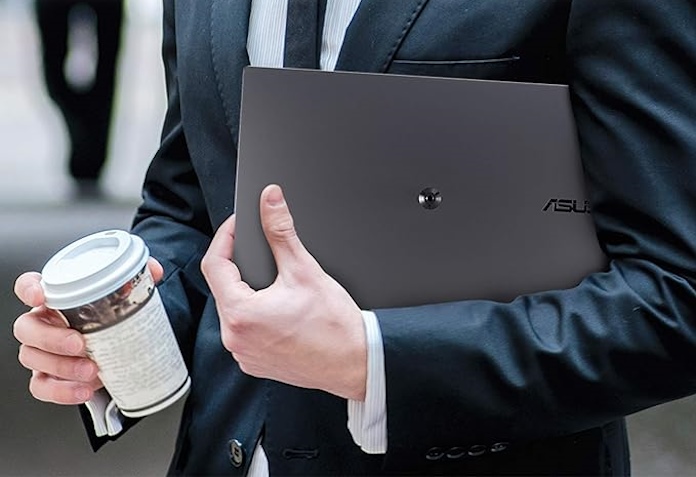 The Full HD IPS display ensures vibrant colors and wide viewing angles, making it ideal for both work and entertainment. It's easily compatible with laptops, smartphones, and gaming consoles with its USB Type-C and Micro-HDMI inputs. The built-in auto-rotation sensor enables easy switching between portrait and landscape modes, catering to various content and productivity needs. With the ZenScreen MB16AH, you get a portable, versatile, and high-quality secondary display that enhances your productivity and entertainment experience wherever you go.
TUF Gaming VG289Q1A gaming monitor (239.00 USD)
A 4K gaming monitor doesn't have to break the bank, and the TUF Gaming VG289Q1A is proof. With 4K resolution in a 28-inch frame, it delivers stunning visuals with sharp details and vibrant colors. The IPS panel ensures wide viewing angles and accurate color reproduction.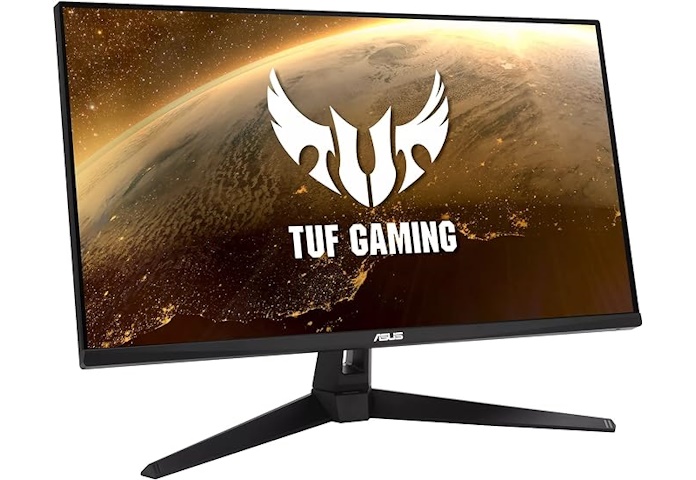 Adaptive-Sync technology helps you get the most out of its 60Hz refresh rate as it minimizes screen tearing and ensures smoother gameplay. The ASUS Shadow Boost technology enhances visibility in darker scenes, giving gamers an edge in competitive titles. Its sleek design, TUF Gaming aesthetics, and customizable RGB lighting add a touch of style to your gaming setup. Overall, the TUF Gaming VG289Q1A excels in delivering high-resolution visuals, smooth gaming performance, and versatile connectivity, making it a compelling choice for those seeking a feature-rich 4K gaming monitor.
ASUS ZenBeam E2 portable projector (258.11 USD)
There's something special about sharing the content we enjoy on our smartphones. When we find a meme that makes us laugh, a musical performance that impresses us, or a video that's just too crazy to keep ourselves, we're quick to pull nearby friends and family over and show them what's caught our attention. The ZenBeam E2 portable projector makes it easy to put your favorite media up on a wall for everyone nearby to enjoy — no matter where it's in a horizontal or a vertical layout.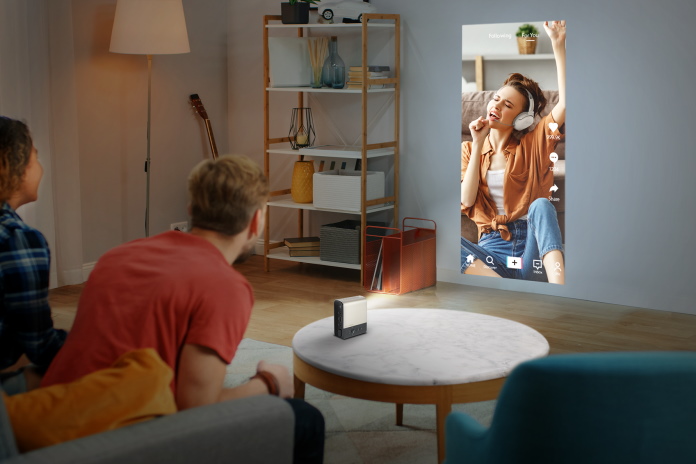 This battery-powered projector ensures you don't even need to have an outlet nearby to start the fun. When you're using wireless mirroring mode, its integrated G-sensor automatically projects images exactly as they're shown on your smartphone screen without requiring you to change a single setting. Most projectors require an elaborate setup and connection process, but not the ZenBeam E2. Set it down a mere 2.8m away from your display surface, and it can project a large image with a 100" diagonal.
Spring for a new laptop or desktop PC
Amazon Prime Days 2023 is a great time for anyone who needs to start fresh with a new PC. Kick your slow, frustrating clunker to the curb: we've got laptops and desktops ready upgrade your experience.
Vivobook Pro 16X laptop
The Vivobook Pro 16X stands out as a versatile laptop with a multitude of advantages for creative professionals and power users. With its stunning 16-inch 4K OLED display, it offers breathtaking visuals with vivid colors and deep blacks, perfect for content creation and media consumption.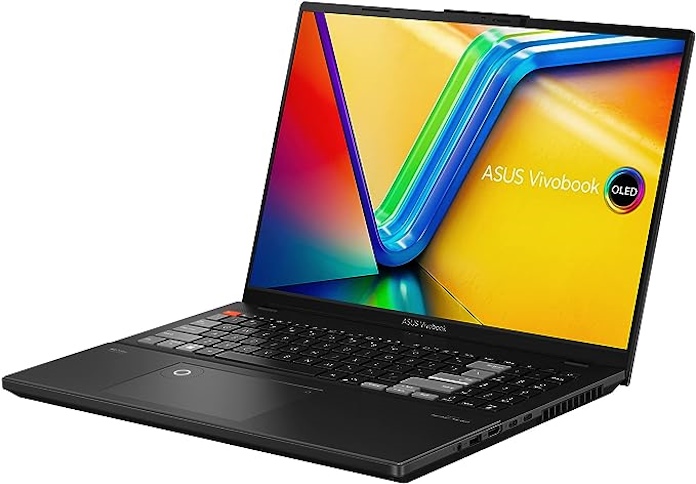 This lithe machine boasts high-end power for demanding users. Powered by a high-performance AMD Ryzen processor and a dedicated NVIDIA GeForce RTX 4070 Laptop GPU, this laptop excels in both CPU-intensive and graphics-intensive tasks, ensuring seamless multitasking and smooth editing workflows. The ergonomic keyboard, including a numeric keypad, offers comfortable typing. With ample storage and comprehensive connectivity options, including Thunderbolt 4, the Vivobook Pro 16X offers versatility for a wide range of tasks. All these features add up to a machine that's an excellent choice for creative endeavors and productivity.
ROG Strix G16 (2023)
2023 has been a banner year for PC gaming — let's get you in the game with the versatile and powerful ROG Strix G16 laptop. Powerful hardware, including an Intel Core i9-13980HX CPU and and NVIDIA GeForce RTX 4070 Laptop GPU. ensures a seamless gaming experience with high frame rates and exceptional performance in demanding tasks. The laptop features a 165Hz high-refresh-rate display with fast response times and Adaptive-Sync technology, delivering smooth and tear-free visuals for an immersive gaming experience.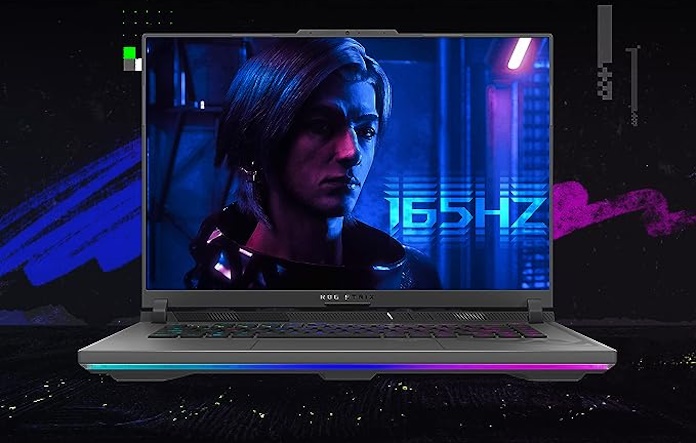 The innovative ROG Intelligent Cooling system keeps temperatures in check, ensuring that the laptop remains cool even during intense gaming sessions. The keyboard is designed for precision and comfort, with customizable RGB lighting to match your gaming aesthetics. The laptop's robust build quality, durable design, and extensive connectivity options make it a versatile choice for both gaming and productivity tasks. With all these advantages, the ROG Strix G16 G614 is a compelling option for gamers who demand power, performance, and portability in their gaming laptops.
ExpertCenter D500SC
The ExpertCenter D500SC-XH502 is a standout desktop computer offering a range of advantages that cater to business and professional users. Its powerful Intel Core processor and ample RAM ensure swift and efficient performance for a variety of business applications and multitasking needs. With a spacious and expandable chassis, it offers flexibility for future upgrades and additional storage.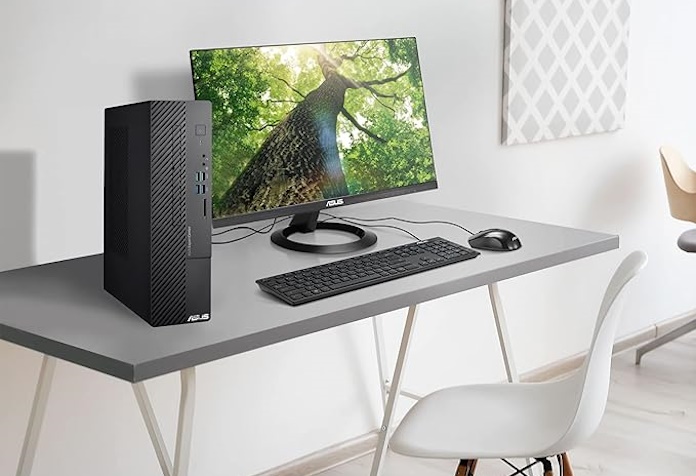 The system's robust security features, including TPM 2.0 and ASUS Business Manager, help safeguard sensitive data and provide efficient management options for IT administrators. Its sleek and professional design fits seamlessly into any office environment while providing dependable and efficient performance, making the ExpertCenter D500SC-XH502 an ideal choice for businesses and professionals seeking a reliable and secure desktop solution.
Build a PC with these great deals
During Amazon Prime Days 2023, you'll find many of our most coveted PC DIY components on sale. Gear up to build the computer of your dreams — with these prices, you'll have the performance and features you desire at a price you didn't think was possible.
TUF Gaming GT502 PC case (white) (139.99 USD)
The TUF Gaming GT502 chassis gives you a top-tier option as you find a home for your new PC components. First and foremost, durability and reliability take center stage with its rugged construction and military-grade components, ensuring your gaming rig stays safe and operational for years to come. The chassis provides excellent thermal performance, thanks to its optimized airflow design and support for multiple cooling fans and radiators, keeping your components cool under intense gaming sessions.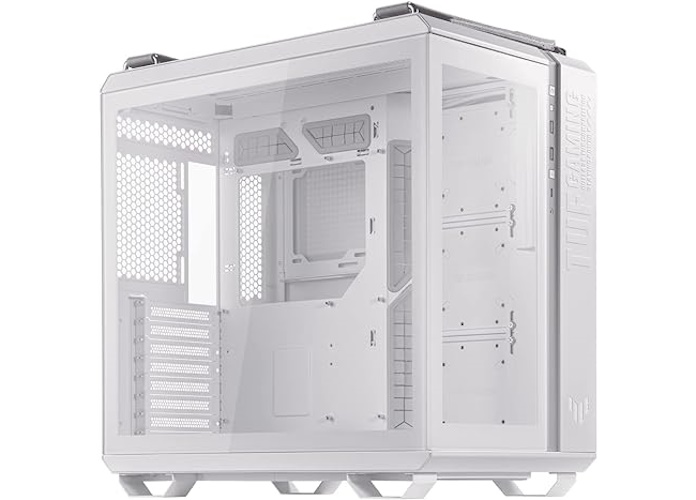 Cable management is a breeze with thoughtfully designed routing channels, allowing for a clean and clutter-free interior. Additionally, the GT502 boasts ample space for high-end hardware, accommodating large graphics cards and extensive storage options. With its striking aesthetics and customizable RGB lighting, this chassis not only offers superior functionality but also adds a touch of style to your gaming setup.
ROG Ryuo III 360 ARGB AIO liquid cooler (244.99 USD)
The ROG Ryuo III 360 ARGB AIO liquid cooler stands above the competition with its premium style and excellent cooling performance. Its 360mm radiator, paired with high-performance fans, ensures exceptional heat dissipation, effectively cooling even the most powerful CPUs during demanding tasks or intense gaming sessions.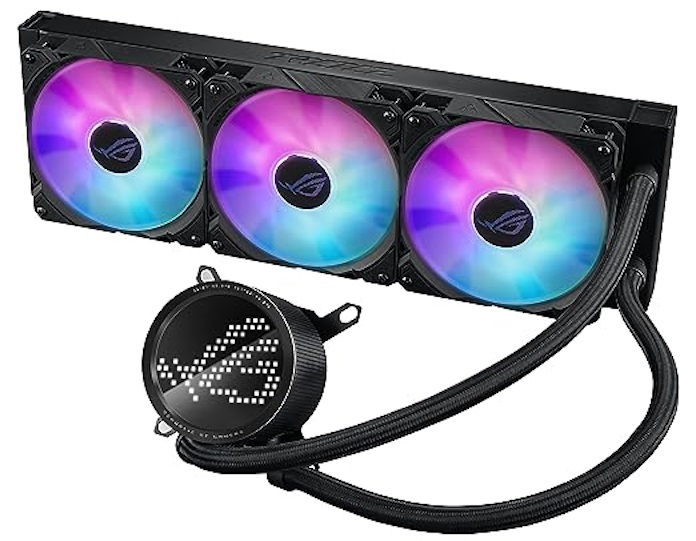 The customizable ARGB lighting not only adds a touch of flair to your system but also syncs seamlessly with ASUS Aura Sync, allowing for intricate lighting effects that harmonize with your other components. The AniMe Matrix display on the pump block can display personalized graphics, core system stats, and ROG-exclusive content, enhancing both functionality and aesthetics. Furthermore, the Ryuo III boasts a user-friendly design with tool-free installation, simplifying the setup process for both newcomers and experienced builders. With its exceptional cooling prowess, aesthetic appeal, and user-friendly features, the ROG Ryuo III 360 ARGB AIO liquid cooler is a top-tier choice for those looking to optimize their PC's performance and appearance.
TUF Gaming Z790-Plus WiFi D4 motherboard (199.99 USD)
Intel's 13th Gen Core CPUs have a proven track record for PC builders taking their game to the next level. The TUF Gaming Z790-Plus WiFi D4 motherboard offers a wallet-friendly option for anyone looking for an overclocking-ready Z790 motherboard. Its robust build quality and military-grade components ensure exceptional durability and reliability, providing peace of mind even during extended gaming or demanding workloads.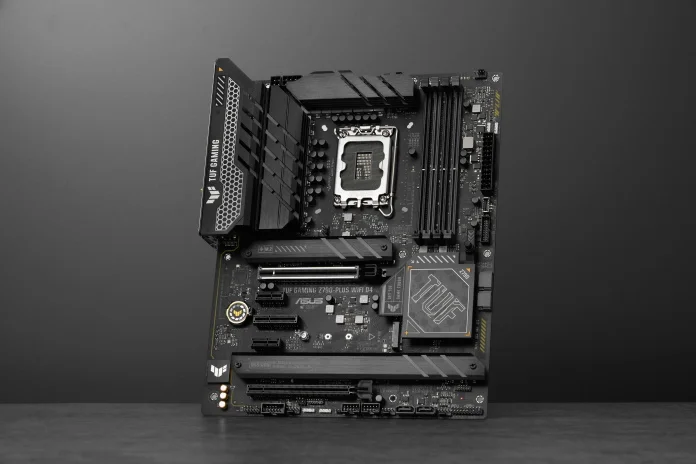 The inclusion of WiFi connectivity eliminates the need for additional adapters, allowing for seamless wireless connectivity. Moreover, the motherboard supports PCIe 4.0, unlocking the full potential of modern graphics cards and NVMe SSDs for blistering data transfer speeds. Overall, the TUF Gaming Z790-Plus WiFi D4 motherboard strikes an impressive balance between durability, performance, and feature set, making it an excellent choice for those seeking a reliable foundation for their gaming or productivity-oriented PC build.
ROG Strix GeForce RTX 4070 Ti graphics card (869.99 USD)
The ROG Strix GeForce RTX 4070 Ti graphics card stands out with an impressive feature set for gamers and content creators alike. It boasts exceptional gaming performance thanks to its cutting-edge architecture and high core count, providing smooth gameplay even in the latest games. The card's advanced cooling solution, featuring multiple fans and robust heatsinks, keeps temperatures low and noise levels minimal, ensuring optimal performance without sacrificing acoustics.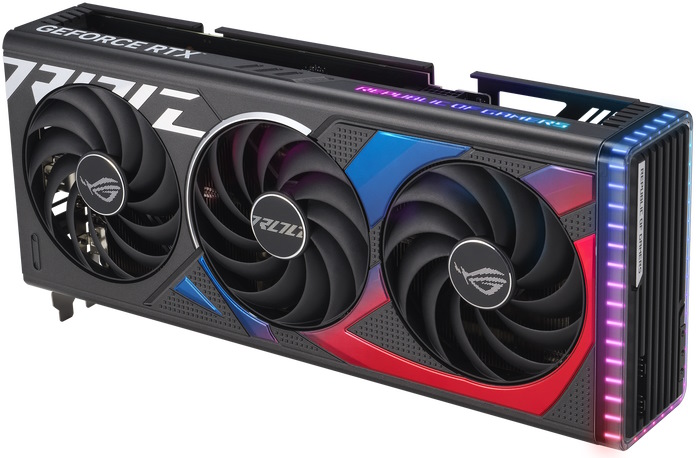 With support for real-time ray tracing and AI-powered DLSS, it delivers stunning visuals and improved performance in compatible games. The RGB lighting on the card adds a touch of customization, blending seamlessly with ASUS Aura Sync for synchronized lighting across your entire setup. The ROG Strix GeForce RTX 4070 Ti delivers an enviable combination of power, cooling, and aesthetics, making it a top-tier choice for those looking to take their gaming and content creation to new heights.