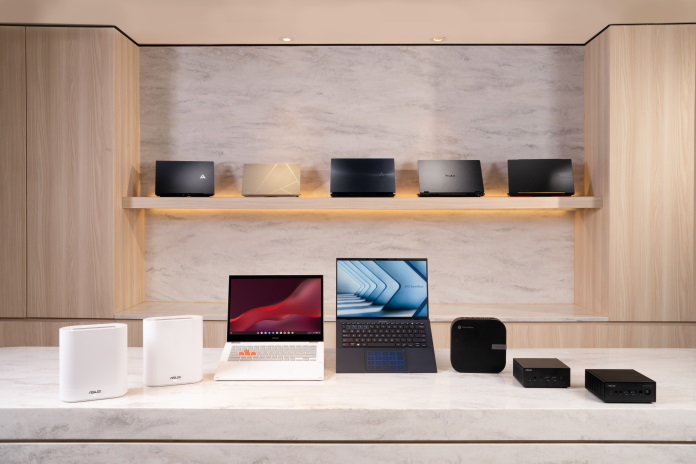 Creator-focused laptops with ASUS Spatial Vision tech for visualizing projects in three dimensions. Fast and fluid gaming monitors. Cutting-edge WiFi 7 routers ready to usher in the next generation of wireless networking. A fleet of ROG gaming laptops and desktops, armed to the teeth for high-end gaming. An array of new motherboards ready to bring 13th Gen Intel performance to a wider audience than ever before. Our CES 2023 product lineup has arrived, and it has something for everyone.
All told, we're debuting a broad selection of new laptops, desktops, motherboards, monitors, gaming peripherals, and wireless routers. We have in-depth coverage for each of these products, but perhaps you're not sure where to start. Here, we'll give you a quick overview of all our new tech. Follow the links for the full details of each product.
Creating a sustainable future today
There's a common theme that you'll see as you browse our 2023 product portfolio: sustainability. This year, we're making significant steps toward an incredible, sustainable future. For one, we're working closely with global third-party organizations to certify our products for their environmental impact, and then provide labels for our products that give you the information that you need at a glance. With Energy Star ratings, EPEAT badges, and TCO and FSC certifications readily available on a wide range of our products, you'll have the knowledge you need to make informed purchasing decisions about your next tech.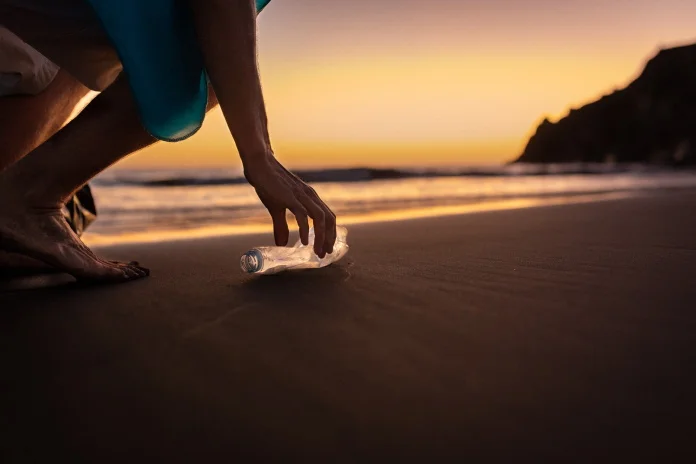 And that's just the beginning. In our CES 2023 lineup, you'll find products that we redesigned to be slimmer and more compact to reduce the packaging required. You'll find new manufacturing techniques and finishes that reduce the total environmental impact. You'll find recycled materials in products and in product packaging, as well as an increased commitment to sourcing materials from sustainably managed forests.
We have ambitious plans for the years ahead as we create shared value for our customers and partners through our sustainability efforts. There's a lot to learn – click here for a more detailed look at our latest efforts to create a sustainable future.
Exceptional gear for creators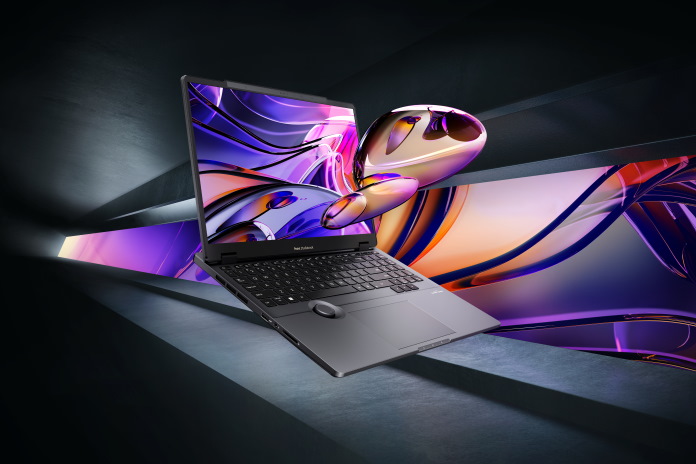 Today's professional filmmakers, photographers, architects, game developers, 3D animators, and product designers need powerful, versatile tools to accelerate their workflows. For CES 2023, we're expanding our ProArt family with cutting-edge tech purpose-built for the needs of creators. The all-new ProArt Studiobook 16 3D OLED dazzles with revolutionary ASUS Spatial Vision tech that allows you to see your projects in three dimensions, without the need for bulky glasses. Potent hardware, a refined cooling solution, and innovative tools like the ASUS Dial complete its rich feature set.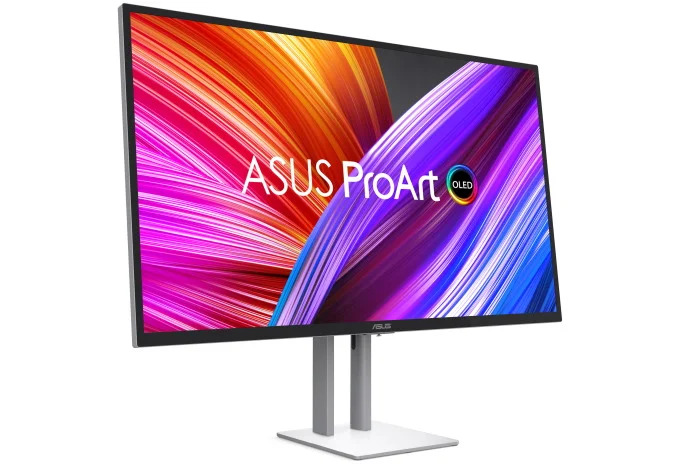 Well-appointed displays are just as important for creative workflows. We're proud to introduce the ProArt Display OLED PA32DCM. This feature-rich display combines world-leading color accuracy, wide color gamut coverage, and extensive connectivity in a slim, sophisticated design that's ready for any context.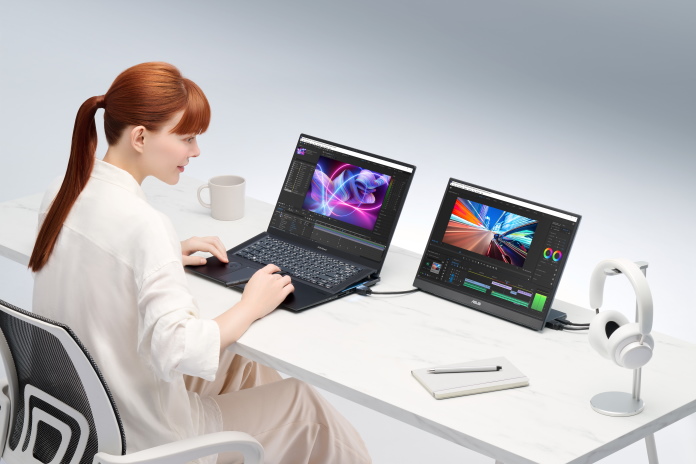 Many creators have workflows that demand easy portability. The refined Zenbook Pro 16X OLED uses a revamped cooling design, the innovative Active Aerodynamic System (AAS) Ultra mechanism, and our ASUS Supernova System-on-Module (SoM) design, developed in partnership with Intel, to offer incredible performance in a portable package. But performance is just the beginning of everything it has to offer. With its dazzling OLED display, ASUS Dial, enlarged touchped with haptic feedback, great connectivity with dual Thunderbolt 4 ports, and elegant design, it's the ideal workstation for creators who demand a balance of portability, power, and elegance.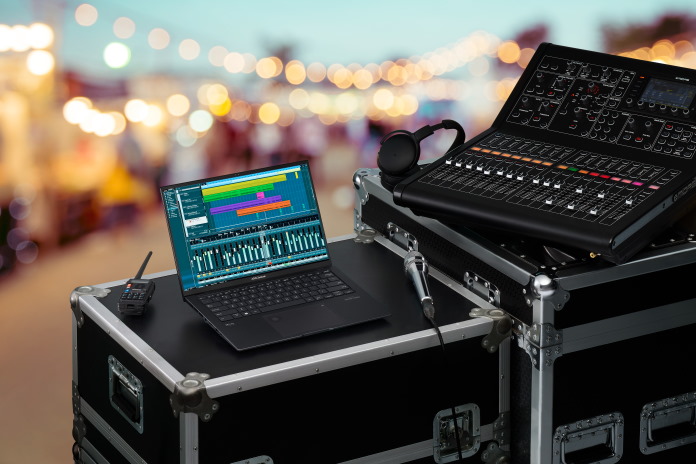 Looking for something even more portable? Check out the refined Zenbook Pro 14 OLED. This supremely light machine gives you effortless versatility with its 360° hinge, professional-grade visuals with its OLED panel, and premium components.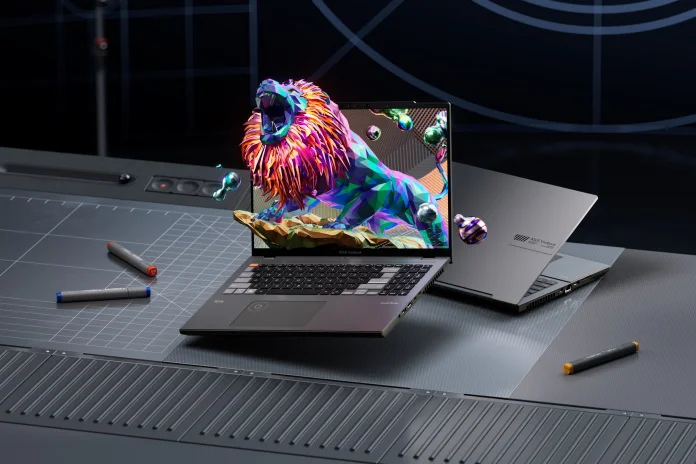 Many of our creator-focused solutions cater to the needs of professionals. Yet the college students, aspiring creators, hobbyists, and amateurs of the world need creative tools, too. That's why we're also debuting our glasses-free ASUS Spatial Vision 3D display technology in the Vivobook Pro 16X 3D OLED. On top of that, we're debuting a new line of affordable ProArt Displays that offer wide DCI-P3 color gamut coverage, perfect for any creator working in that cinema-grade color space.
2023 ROG laptops bring untold levels of portable gaming power
Our latest laptops are all about maximizing every aspect of your gaming experience. From higher power limits to the new GeForce RTX 4090 Laptop GPU and gorgeous Nebula displays, ROG's 2023 lineup is our best yet.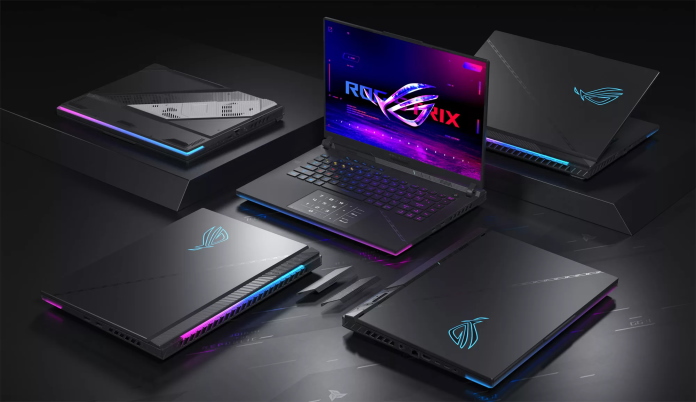 It all starts with our ultra-powerful Strix machines, which have been upgraded with larger screens and more powerful GPUs. The ROG Strix SCAR 16 and Strix G16 are better than ever thanks to a 16-inch, 16:10 display that stretches even further across your field of view while still fitting into 15-inch laptop bags. We're also introducing the ROG Strix SCAR 18 and Strix G18, with 18-inch displays that takes immersion to new heights, especially with the fast refresh rate, bright panel, and vivid colors of our Nebula displays.
Redesigned from the ground up, our 16- and 18-inch Strix laptops also feature an improved cooling solution, with a full-width heatsink, full-surround vents, and Tri-Fan technology that allows us to push the silicon further than ever — with the Strix SCAR series boasting up to an NVIDIA GeForce RTX 4090 Laptop GPU. We've also updated the Strix SCAR 17 and Strix G17 with new Zen 4 processors and NVIDIA 40 Series Laptop GPUs.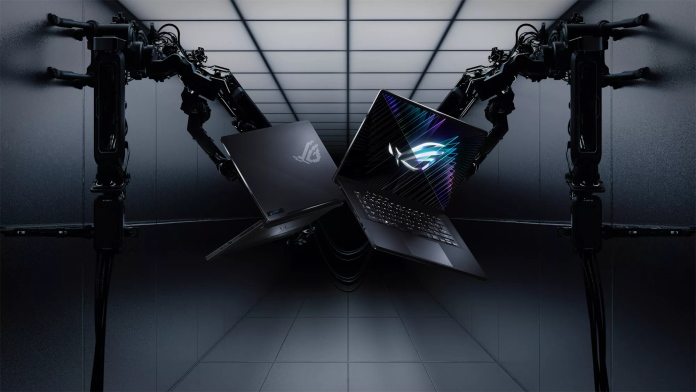 For ultraportable enthusiasts, we've redesigned the Zephyrus M16 with a more premium chassis, next generation performance, and a Nebula HDR display with Mini LED that offers stunning HDR experiences. Whether you're playing games, watching movies, or creating your own HDR content, this laptop can do it all — and with the AniMe Matrix display on the lid, your laptop is sure to stand out in any crowd.
The venerable Zephyrus G15 is now known as the Zephyrus G16, upgraded with a larger screen and next-gen internals. And the ultra-compact Zephyrus G14 gets its own Nebula HDR display, powered by a Mini LED panel that fits into even the lightest of laptop bags.
Finally, our Flow family has also been updated for 2023, with the Flow X13 receiving a redesign that shrinks the ultra-compact machine even further — while increasing the size of the battery and packing a more powerful NVIDIA GeForce RTX 4070 GPU. The X13, Z13, and X16 have also received the new Gorilla Glass DXC, with improved hardness and lower glare for better visuals on-the-go.
To see the full rundown of our 2023 laptop lineup, click here.
TUF Gaming doubles down on AMD
Built for serious gaming, the TUF Gaming A16 Advantage Edition is a sleek gaming laptop built to demolish the competition. Powered completely by AMD it features up to an AMD Ryzen 9 7940HS CPU and an AMD Radeon RX 7700S Mobile GPU. As an Advantage Edition machine, the A16 reaps the benefits of our collaboration with AMD to leverage both hardware and software to their full potential. 4800MHz DDR5 RAM keep games and programs feeling snappy and responsive, while up to 2TB of PCIe Gen4 storage leaves plenty of room for even the largest game libraries.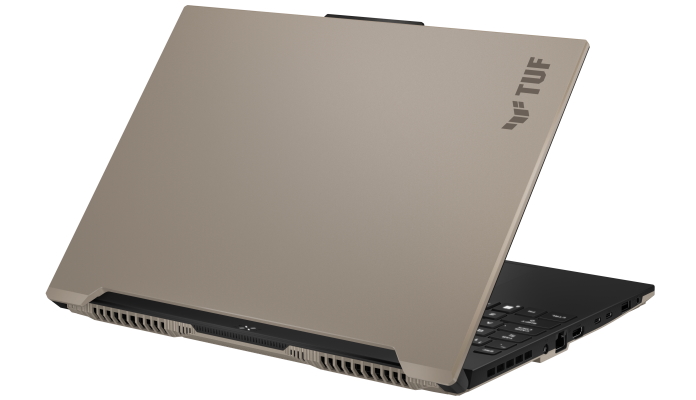 Prepare to be immersed in your games like never before. We've paired all the high-powered internals of the TUF Gaming A16 Advantage Edition with a 16-inch QHD 240Hz panel for the very first time. Slim bezels not only offer an extravagant 90% screen-to-body ratio, they ensure the A16 also still fits comfortably into 15-inch laptop bags.
Everyday laptops ready to do more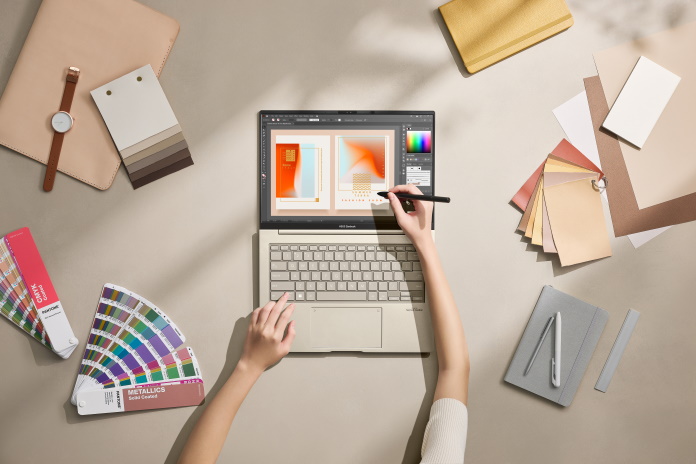 Creators and gamers aren't the only ones on the hunt for a new laptop in 2023. New options in our Zenbook lineup bring luxury and sophistication to everyday moments. The Zenbook 14X OLED brings a breath of fresh air to everyday computing with its immersive 14.5-inch OLED display. It features our new eco-friendly plasma ceramization finishing process that reduces the laptop's total environmental impact and provides a pleasing, grounded texture. For boundless versatility, consider the Zenbook 14 Flip OLED. With its 360° hinge, it always gives you the experience you're looking for whether you're curling up with a show on the couch, typing out an email, or browsing the web while you drink your morning cup of coffee.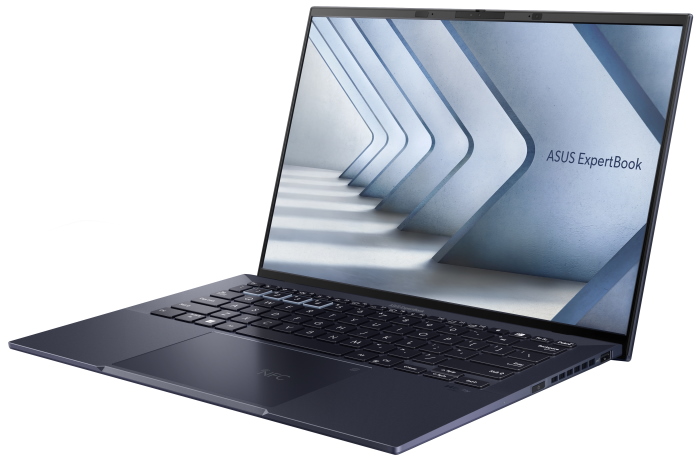 In 2023, we're also raising the bar for our customers in the business world. The premium ExpertBook B9 OLED eases work in any scenario with its bright, high-contrast OLED display. With a chassis constructed of an astonishingly light and durable magnesium-lithium alloy, it's supremely portable, and it offers all the security features that enterprises need for their executives. On top of all that, this laptop showcases many of our latest initiatives to improve the sustainability of our product line, including a new manufacturing process that reduces material waste by 29% and production time by up to 75%.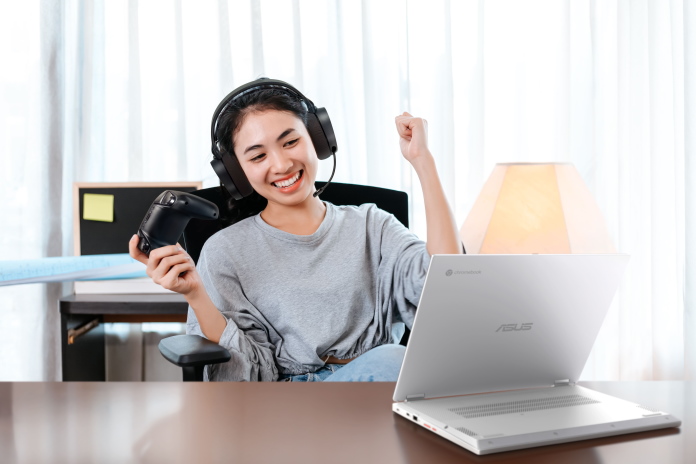 Our Chromebook family gives you affordable, easy options for your everyday computing needs. Now, there's a whole new reason to love your Chromebook: cloud gaming. Our new Chromebook Vibe CX34 Flip gives you everything you need for a great PC gaming experience through services like Amazon Luna and GeForce NOW in an ultraportable design that even includes a garaged stylus for increased versatility.*
Next-gen networking for a wide range of users
With more folks than ever joining the fun of online gaming, working in a remote or hybrid arrangement, starting a small- to medium-sized business, or completing their education online, wireless networking matters more than ever. For CES 2023, we're taking the wraps off of an exciting selection of networking products.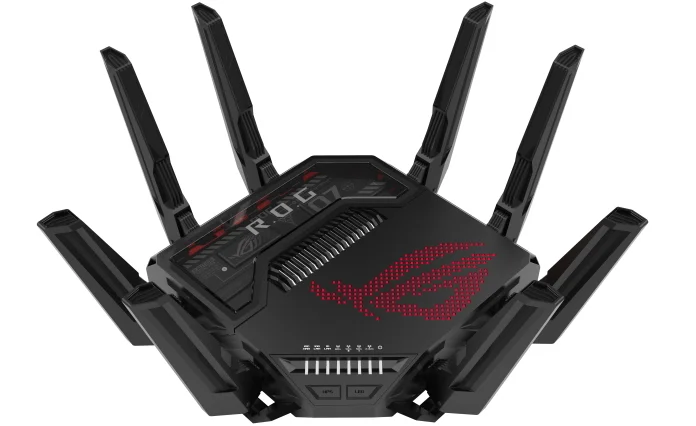 It starts with the first routers to break into the uncharted territory of WiFi 7. The next generation of wireless networking has arrived, and it's bringing a welcome speed boost over last-gen tech. Click here to read about everything that WiFi 7 has to offer, as well as the first WiFi 7 routers from ROG and ASUS.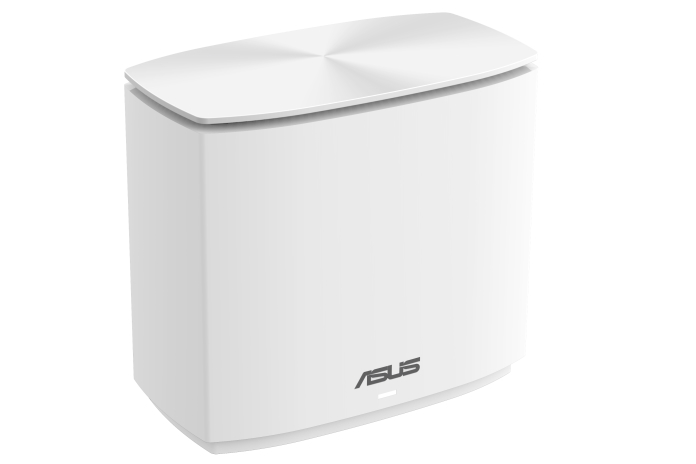 For many people, reliable wireless networking is a dream that the dense construction materials of their home won't allow to be a reality. Our new ZenWiFi AX Hybrid XC5 gives these folks a powerful new option for extending high bandwidth, reliable internet access throughout their home. As a mesh WiFi system, it's an ideal choice for getting coverage right where it's needed, and it uses Multimedia over Coax Alliance (MOCA) tech to circumvent the obstacles thrown in its path by stone, concrete, and brick walls.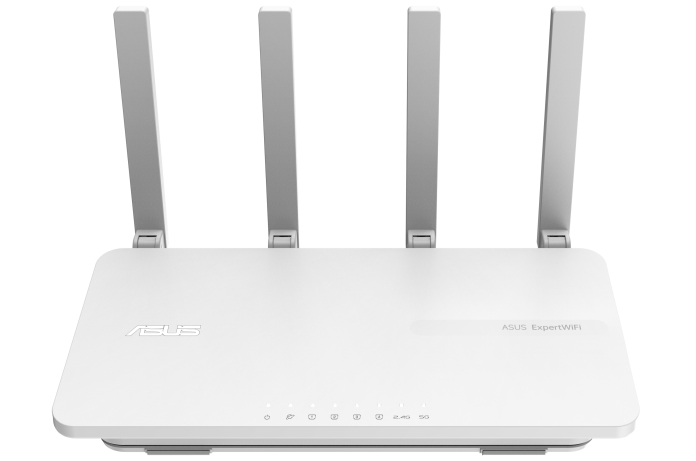 Small- to medium-sized businesses need robust, stress-free wireless networking, too. The new ASUS ExpertWiFi family of wireless networking products gives you everything you need to get a network up and running whether you're operating a business out of your home, giving WiFi access to customers at your café, or establishing a network at your office. You'll get the full set of software tools you need to set up the perfect network for your needs, easy options for expanding your network down the road, and enterprise-grade network security.
Versatile displays that are ready to travel
A second monitor helps you do so much more with your PC, whether you're chatting with viewers as you stream a game on Twitch, keeping an eye on the office Teams chat while you work, or simply multitasking during your everyday computing. With a ZenScreen portable monitor, you can enjoy the advantages and conveniences of a second display no matter where you go.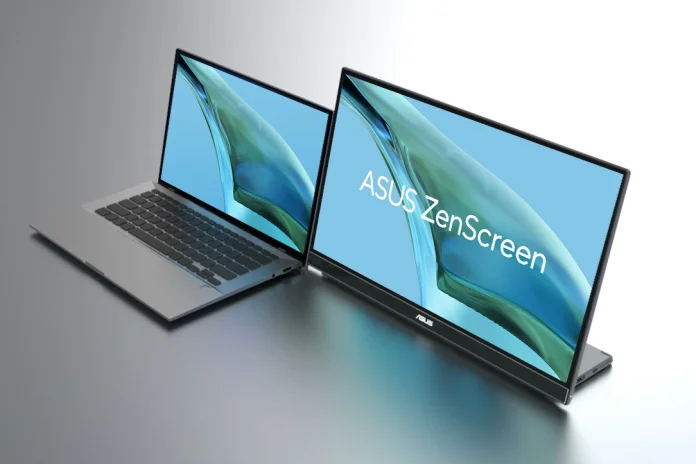 For CES 2023, we've expanded our ZenScreen family of displays with three new options. To better match the high refresh rate display in your laptop or smartphone, the ZenScreen MB16QHG gives you a 16-inch display with a 120Hz refresh rate, a detailed 2560×1600 resolution, and a productivity-boosting 16:10 aspect ratio. The ZenScreen MB17AHG lets you go even larger and faster with an 17.3-inch FHD panel with a 144Hz refresh rate.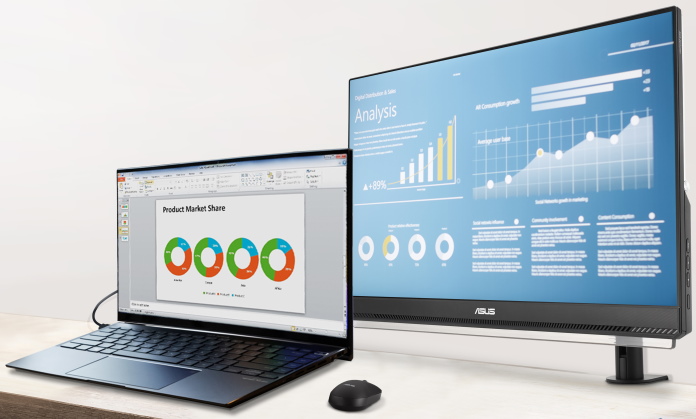 For even more versatility, consider the ZenScreen MB249C, the largest ZenScreen yet. This 23.8-inch display gives you a wide variety of deployment options so that it can effortless meet your needs anywhere from the corporate headquarters to your home office.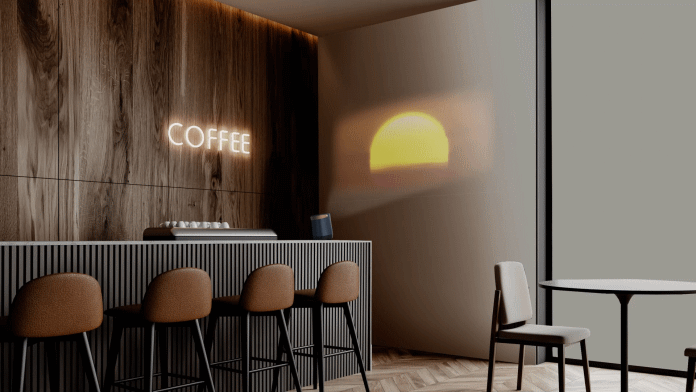 Sometimes, your situation calls for an even bigger screen. The Zenbeam L2 portable projector lets you enjoy your favorite media wherever, whenever. Go ahead and host a movie in the back yard for the kids. Schedule that impromptu presentation for a client. The ZenBeam L2 only needs 3 meters to project a 120" image at an FHD resolution and up to 600 lumens of brightness. All this, and it's small enough to travel anywhere and deliver everything you need for immersive entertainment.
TUF Gaming monitors ready for next-gen graphics cards
Today's cutting-edge graphics cards don't flinch when you task them with rendering your games at high resolutions. Even mainstream options have the horsepower to produce fluid frame rates at 1440p or 4K, especially when you factor in upscaling tech like or FSR. That's why so many gamers are gravitating toward monitors that offer both a high resolution and a high refresh rate. To meet the needs of gamers who demand the best of both worlds, we're debuting the TUF Gaming VG32UQA1A and the TUF Gaming VG27AQML1A at CES 2023.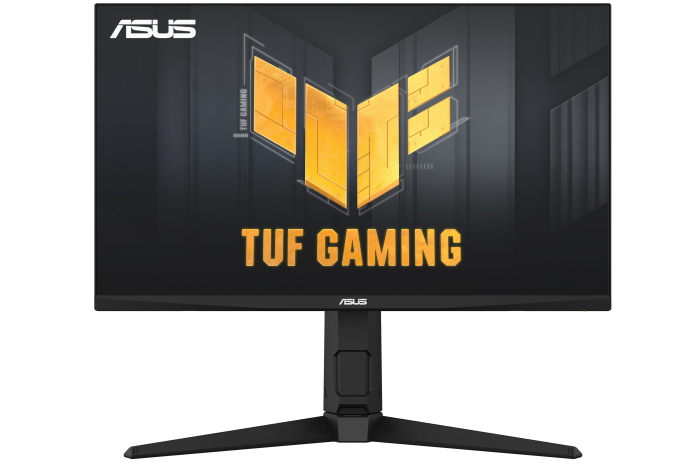 The VG32UQA1A gives you a lushly detailed 4K resolution on a large, immersive 31.5-inch display. Overclockable to a wicked-fast 160Hz refresh rate, this display provides fluid, responsive gaming, even in fast-paced esports titles. For an even faster option, consider the 27-inch TUF Gaming VG27AQML1A. It goes above and beyond by pairing its 2560×1440 resolution with a fluid 240Hz refresh rate.
New ROG displays bring eye-watering refresh rates and HDR experiences
We're always looking to push the boundaries of what PC displays are capable of, and this year we have multiple groundbreaking monitors to power the next generation of gaming. Undeniably the most mind-blowing, our ROG Swift Pro PG248QP takes esports gaming to the bleeding edge with a blazing 540Hz refresh rate for motion that's smoother and clearer than ever before in an LCD. With G-SYNC and the NVIDIA Reflex Analyzer, you can ensure the lowest latency as well, giving you a leg up on every enemy that crosses your path.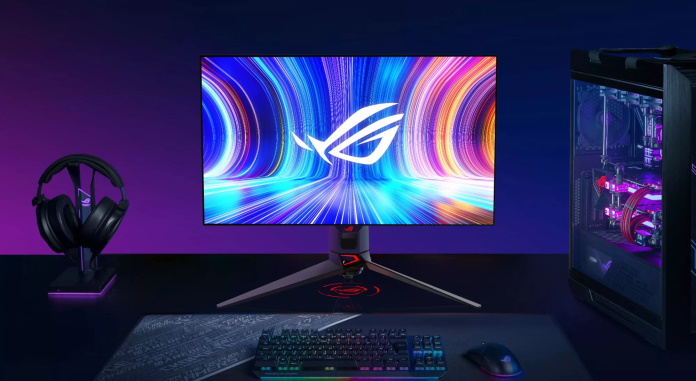 For both esports and single-player gaming, the ROG Swift OLED PG27AQDM is our first 27-inch OLED, with pixel-perfect contrast and up to 1000 nits of peak brightness for stunning HDR, as well as a sweet-spot 1440p resolution and 240Hz refresh rate for ultra-smooth motion. No matter what you're playing, the ROG Swift OLED PG27AQDM will make it look incredible.
If you want a larger display, our new ROG Swift PG32UQXR combines 4K resolution with a 160Hz refresh rate and puts it all into a Mini LED display with 576 dimming zones and up to 1000 nits of peak brightness. And, since it's our first DisplayPort 2.1 monitor, you can enjoy top-notch HDR image quality without Display Stream Compression.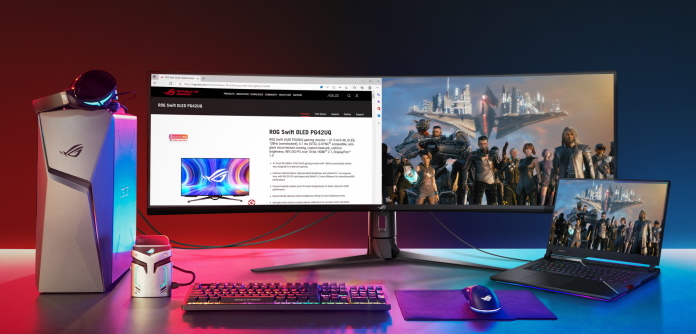 Finally, the ROG Strix XG49WCR creates an expansive view with its super-ultra-wide, 49-inch panel clocking in at 5210×1440 and 165Hz that fills your entire periphery with gorgeous visuals. Most unique, though, is the built-in Smart KVM, which allows you to control two PCs at once on this expansive display using only a single keyboard and mouse. If you're streaming with a dual PC setup or building programs for multiple platforms, this monitor is the perfect centerpiece for your setup.
A new mouse, keyboard, and gamepad control your games with more precision than ever
Next-generation PCs demand next-generation peripherals to keep your aim sharp, which is why we've built our best mouse and keyboard yet — plus two brand-new gamepads for the couch crowd.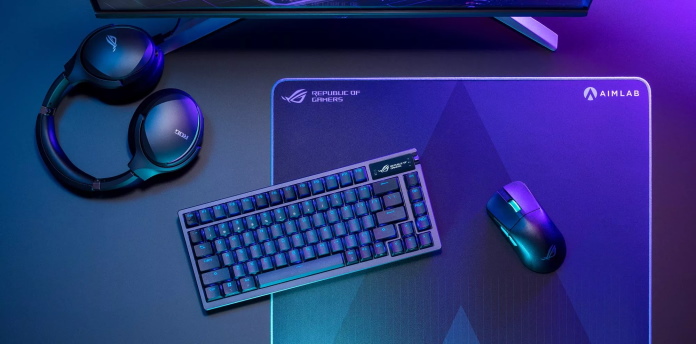 The ROG Harpe Aim Lab Edition mouse was designed for esports athletes and professionals, weighing in at an ultralight 52g, sporting a textured ambidextrous 5-button form factor, and an insane 36,000 DPI ROG AimPoint optical sensor. Crafted in collaboration with FPS esports pros, this mouse — and its partner, the ROG Hone Aim Lab Edition mousepad — are the ultimate esports combos, especially when paired with Aim Lab's Settings Optimizer. With a few specially designed tasks that analyze your FPS habits, Aim Lab's software will suggest the optimal DPI, lift-off, and angle tuning settings for your specific playstyle.
We've also taken our keyboard game to the next level with the ROG Azoth, a 75% keyboard built for DIY mechanical keyboard enthusiasts. Featuring a premium 3-layer gasket-mounted design, aluminum top case, and doubleshot PBT keycaps, it also sports an OLED display that can showcase various animations and stats, plus hot-swappable switches and an included lube kit for you to fully customize your keyboard from the ground up.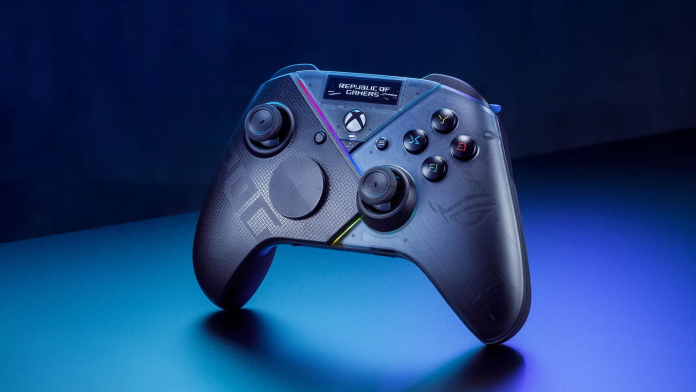 Finally, whether you live and die by gamepads or just use them for certain games, the ROG Raikiri and Raikiri Pro take your analog controls to the next level. Configurable triggers and sticks allow you to find the perfect resistance for you, while dedicated paddles give you quick access to more buttons in complex games — and a gorgeous OLED display along the top of the Pro model keeps you gaming in style.
Deck out the rest of your battlestation with new motherboards, graphics cards, and more
Pair your new CPU and motherboard with the latest from NVIDIA in the ROG Strix GeForce RTX 4070 Ti, a powerhouse GPU that makes the 40 Series more accessible than ever. With three of our new 11-blade Axial-tech fans, a 3.15 slot heatsink, and a massive vented backplate, this card will push more frames without extra noise, all while looking incredible in your new system.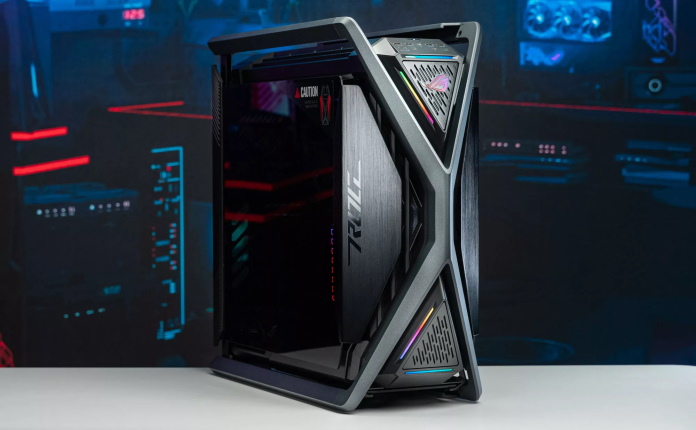 Need a case to put it all in? The ROG Hyperion was built specifically with the latest hardware in mind, including graphics cards as large as the ROG Strix GeForce RTX 4090. From its plethora of cable management features to its heavy airflow focus and its rigid, stylish frame, the Hyperion is chock-full of features designed to make building easy — and last you many builds into the future.
If you aren't interested in building your own PC, let ROG do it for you. Our new ROG G22 prebuilt desktop is perfect for desks of any size thanks to its ultra-compact 10L form factor. Whether you're bringing it on the go to LAN parties or going for a more minimalist desk setup, the ROG G22 brings next-gen performance without wasting a single inch of space.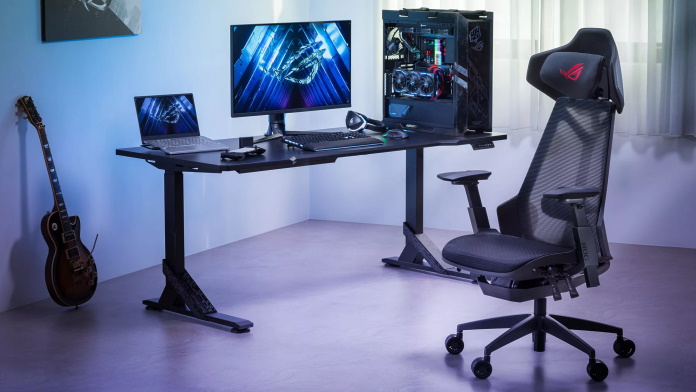 No matter what PC you build or buy, pair it with the ROG Destrier chair for ergonomics like you've never experienced before. With multiple levels of adjustability and a breathable mesh back, you'll stay cool and comfortable, even in the heat of a long battle. Or set yourself up for the future with our latest ROG Rapture GT-BE98, which brings ultrafast WiFi 7 to your home for next-level gaming and entertainment.
New motherboard options for your 13th Gen Intel build
In 2022, we launched our cutting-edge Z790 motherboard platform. Built to handle Intel's most potent 13th Gen Core CPUs, these boards serve the needs of PC enthusiasts, extreme overclockers, demanding gamers, and professional creators alike. Now, we're expanding the family with new options that bring Intel's latest chips to a wider audience than ever before. At the high end, we're taking the wraps off new ROG Strix and ASUS Prime Z790 motherboards, and we're also helping everyday builders head for the boundaries with a wide selection of H770 and B760 motherboards from ROG Strix, TUF Gaming, ProArt, and Prime.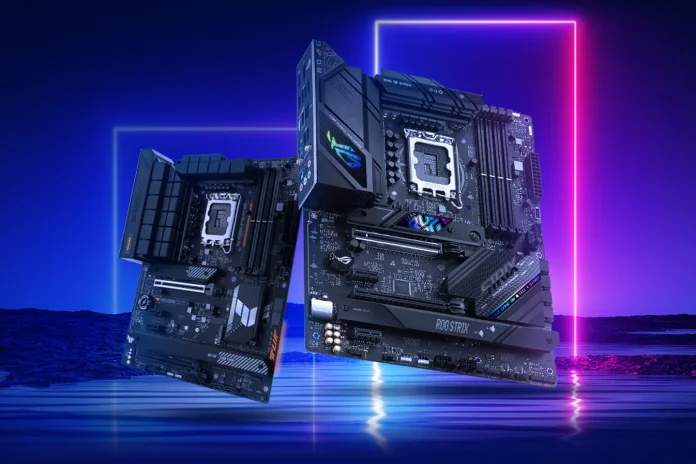 Between the three chipsets and four product families, we're debuting a wide range of motherboards today for your 13th Gen Intel build — and that's on top of our existing Z790 motherboard lineup that we launched in 2022. Click here to find the right one for your needs, style, and budget.
*GeForce NOW is currently available in over 80 countries in North America, Europe and in various parts of the world through the GeForce NOW Partner Alliance. Visit the server status page (https://status.geforcenow.com/) for a list of available servers and their current status, or the knowledge base article (https://nvidia.custhelp.com/app/answers/detail/a_id/5023) for a list of supported countries and GeForce NOW Partner Alliance details. Luna is supported across mainland US. Luna currently does not support Hawaii, Alaska, and US territories. For more information and terms of service, please visit https://www.amazon.com/luna/