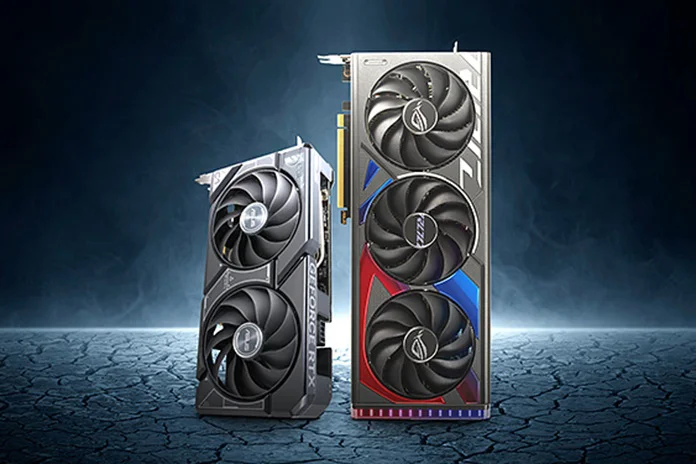 Those who are patient are rewarded. ASUS and ROG are proud to introduce the GeForce RTX 4060, available in ROG Strix, ASUS Dual and Dual White, as well as ASUS ProArt variants. This lineup stands poised to launch new gamers or those who need an upgrade directly into high fidelity 1080p gaming thanks to NVIDIA's latest Ada Lovelace GPU architecture and technologies like DLSS 3 and frame generation.
Get your game on with the ROG Strix GeForce RTX 4060
Gamers looking for the perfect blend of power, features, and ROG styling should keep their eyes on the ROG Strix GeForce RTX 4060. Sharing the same powerful cooling solution and cyberpunk aesthetic as the ROG Strix GeForce RTX 4060 Ti, this new card runs cool even in the most demanding games. Requiring only a single 8-pin power connector, this 3.1-slot design is 311.4mm long, granting it wide compatibility with existing or brand-new builds.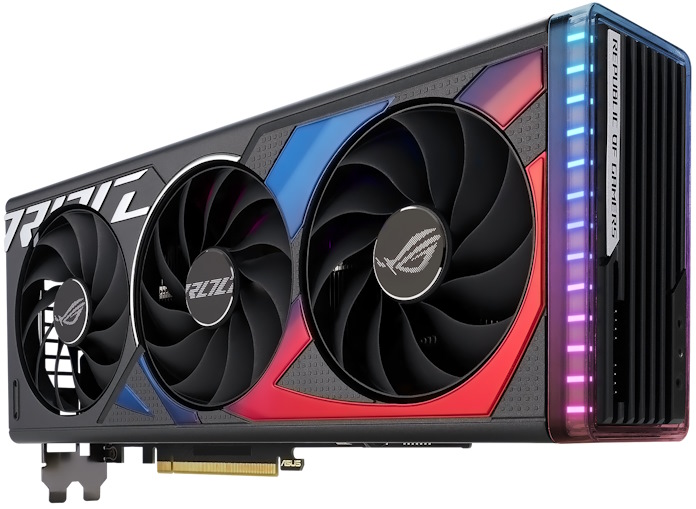 The card's more compact dimensions still leave plenty of surface area on its MaxContact heatsink for airflow. Three of our new 11-blade Axial-tech fans, which can push 21% more air volume than our last-gen models, deliver a stream of cooling air. Additionally, a massive vented backplate gives heat another pathway to exhaust from your PC. 0dB technology keeps your card completely silent under lighter workloads.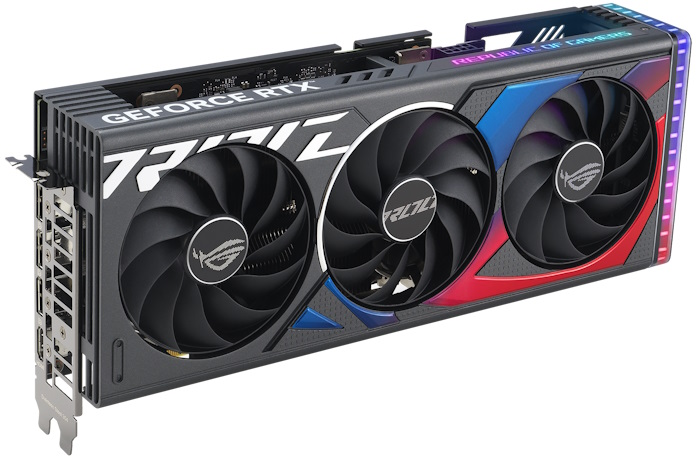 Going with Strix gives you the premium package of extra features. Choose between performance and quiet modes with a Dual BIOS switch, connect your PC case fans to two FanConnect II headers, and light up your rig with a ring of ARGB tail-lights compatible with Aura Sync. Meanwhile, reliable power delivery and time-tested build quality through our Auto-Extreme manufacturing process help ensure this card will power your gaming experiences for years to come.
ProArt and Dual round out your aesthetic choices
For gamers looking for a more subdued styling for their build, consider either a Dual or ProArt GeForce RTX 4060. They share the same silicon and 8GB of VRAM as their big brother, but come in classic black or white colorways, forgoing RGB for a more muted styling that slips seamlessly into any build. The ProArt GeForce RTX 4060 offers clean lines, sophisticated colors, and contoured surfaces. Whether you're deploying a professional client-facing machine, or want to synchronize your system with our ProArt ecosystem of motherboards, displays, and peripherals, the ProArt GeForce RTX 4060 is a perfect fit. And if you're just getting started as a creator, this card also comes with a 3-month subscription to Adobe Creative Cloud.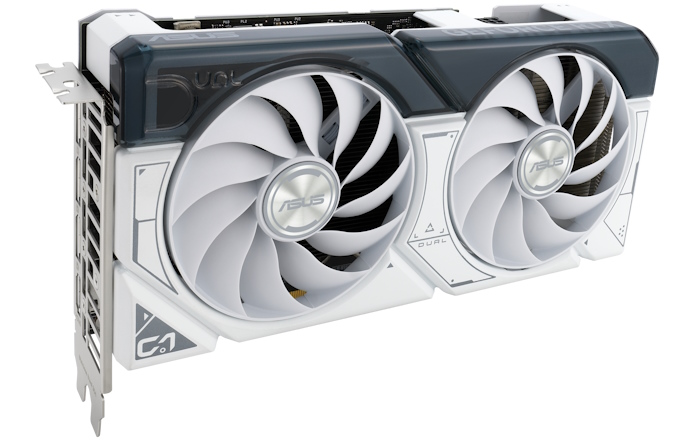 The Dual and Dual White GeForce RTX 4060 have a few extra features that set them apart. In addition to the color options, these cards only have two of our latest 11-blade Axial-tech fans, meaning the entire card is just 227mm long. This compactness further opens up compatibility across a wide range of cases, letting you experience the power of NVIDIA's GeForce RTX 40 Series graphics cards without changing cases or any other internal components. The Dual series also comes equipped with a Dual BIOS switch, letting you effortlessly toggle between performance and quiet modes as the situation demands. Both the ProArt and Dual GeForce RTX 4060 share the same robust Auto-Extreme technology with the ROG Strix GeForce RTX 4060, giving you peace of mind that these cards will be gaming with you for many years to come.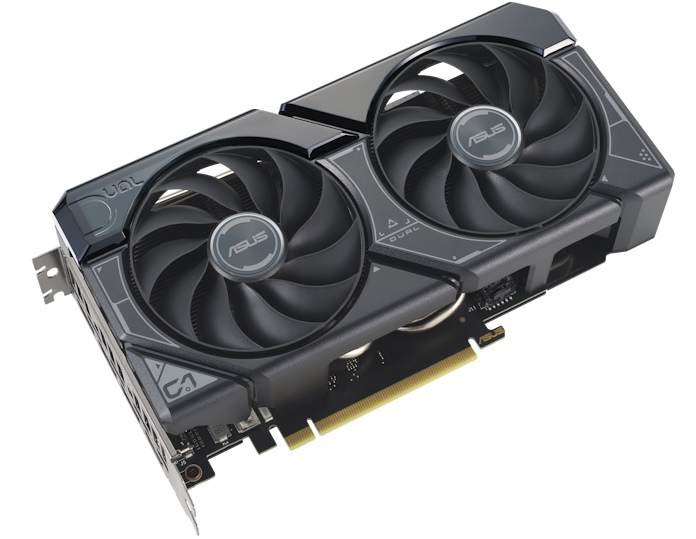 We are excited to get these cards into your hands as soon as possible, and the Dual and ROG Strix GeForce RTX 4060 will all be available on June 29th. The Dual White and ProArt GeForce RTX 4060 will be available for sale shortly thereafter. For pricing and availability of the ROG Strix GeForce RTX 4060, ProArt GeForce RTX 4060, and the Dual and Dual White GeForce RTX 4060, please contact your local ASUS representative.