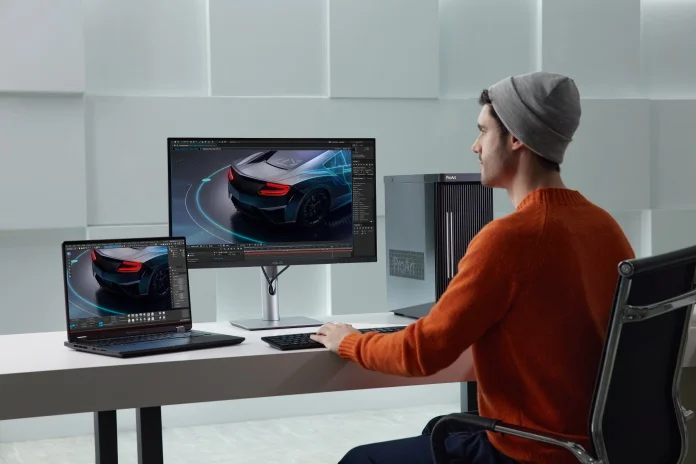 For many folks, DCI-P3 support is a must-have spec. Whether you're a videographer working in this cinema-grade color space, or a user of a notebook that defaults to DCI-P3, you need displays with the correct color support. For CES 2023, we're debuting three new affordable ProArt Display options that combine the key specs for filmmaking with convenient connectivity options: the ProArt Display PA248CRV, the ProArt Display PA279CRV, and the ProArt Display PA329CRV.
Ready for video editing right out of the box
These displays give you everything you need for video editing in one convenient package. It starts with excellent DCI-P3 coverage. The PA279CRV offers 99% coverage of the DCI-P3 color gamut and 99% of the AdobeRGB color space, and the PA248CRV and PA329CRV aren't far behind with their 97% and 98% DCI-P3 coverage, respectively. All three displays are factory calibrated and Calman Verified to achieve an average ΔE of less than 2 so that you can trust them to accurately paint every pixel from the moment you plug them in.
The right specs, the right size
To meet the needs of a wide range of creators, we're introducing these new displays in three configurations. The ProArt Display PA279CRV checks all the boxes for many users. As a 27-inch display, it offers plenty of screen real estate without demanding much desk space, and its roomy 4K resolution is well-suited for today's most popular creative apps.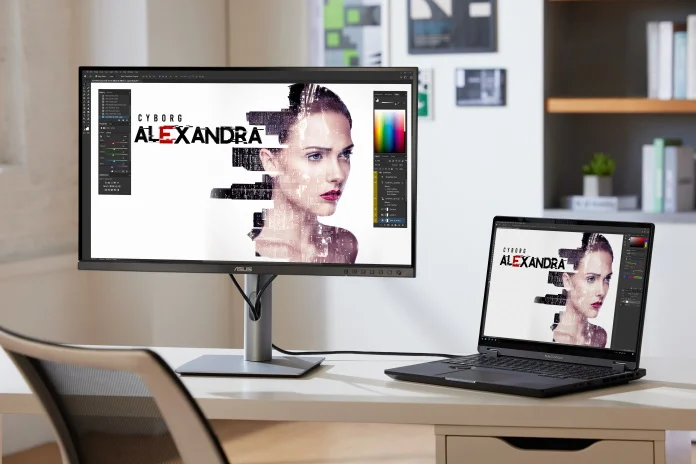 For anyone who needs a space-saving option, we offer the 24.1-inch ProArt Display PA248CRV. It makes the most of its compact dimensions with a 16:10 panel at a 1920×1200 resolution. The extra space in the vertical dimension lets you see more of your work at a glance without scrolling. Other creators always want the biggest screen they can get away with, and we're happy to oblige. The 32-inch ProArt Display PA329CRV offers a wide canvas for creative work, and its 4K resolution ensures that you get acceptable pixel density to accompany your large display.
A comfortable fit in any workspace
No matter which one of these displays you opt for, you'll find it easy to integrate into your workspace. Each offers a slim design. They have a 30% thinner profile and a base that's 33% smaller than our last-gen ProArt display offerings of the same size, so they're an easy fit on just about any desk. Ergonomic adjustments let you set them up at just the right angle.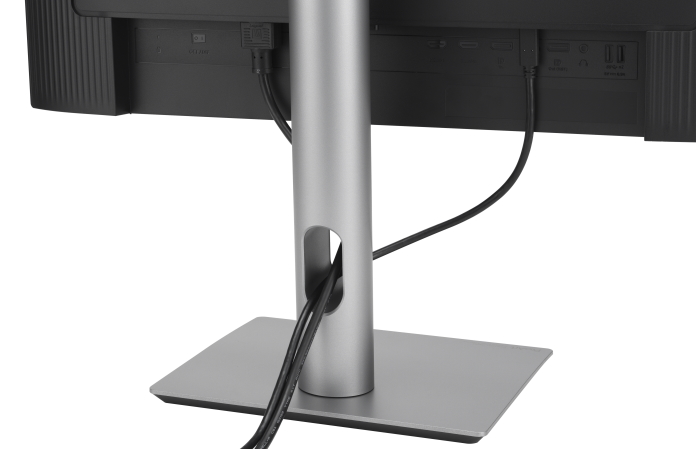 Extensive connectivity options provide broad device support and enable you to build a convenient, clutter-free single-cable workspace. 2 HDMI 2.0 ports and 1 DisplayPort 1.4 port make sure that you can connect just about any PC or laptop, and a DisplayPort out connector lets you easily daisy-chain multiple displays together. A built-in hub, conveniently placed at the bottom of monitor, includes one USB Type-A port and USB-C® port, allowing you to easily connect a variety of devices and peripherals, as well as charge compatible devices.*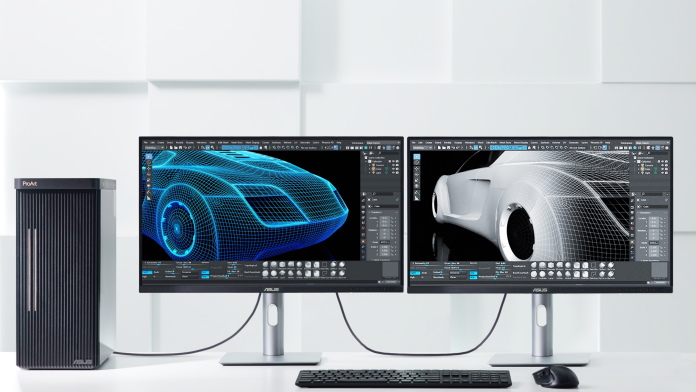 A full-function USB Type-C port might be able to meet all of your needs in just one connection. It's wired for 96W USB Power Delivery, so it'll recharge your laptop even as it transmits a display signal and connects your peripherals through the integrated USB 3.2 hub.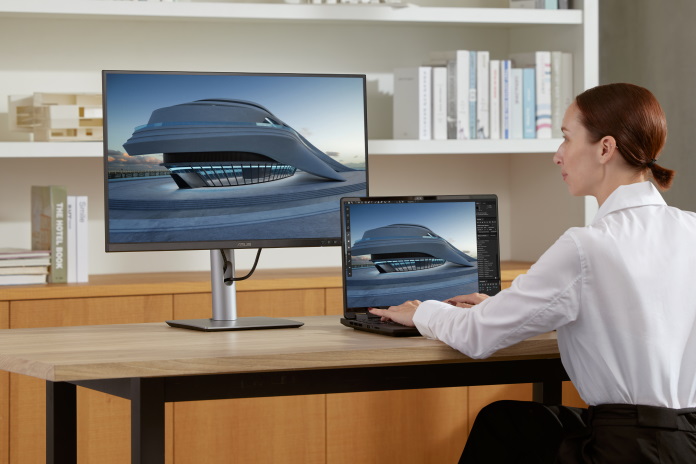 Sustainable packaging and materials
At ASUS, we've long used our position in the tech industry to lead the way toward a sustainable future. The ProArt Display PA248CRV, PA279CRV, and PA329CRV showcase our latest efforts on this important front. Each model is constructed of 85% post-consumer recycled material, and they ship in sustainably sourced paper packaging. They bear an Energy Star certification for their efficient operation, they're TCO Certified for sustainability, and their EPEAT Gold badge demonstrates that they meet the United States Environmental Protection Agency's highest standards for crucial environmental performance criteria.
These new ProArt Displays give video editors feature-rich, affordable monitors that deliver the wide DCI-P3 color gamut coverage that they need for their creative work. For more information on the pricing and availability of the ProArt Display PA248CRV, ProArt Display PA279CRV, and ProArt Display PA329CRV in your region, please contact your local ASUS representative. Click here to learn about all the products that we announced for CES 2023.
*Please check the power requirements of your device to ensure they match the monitor's USB power output.