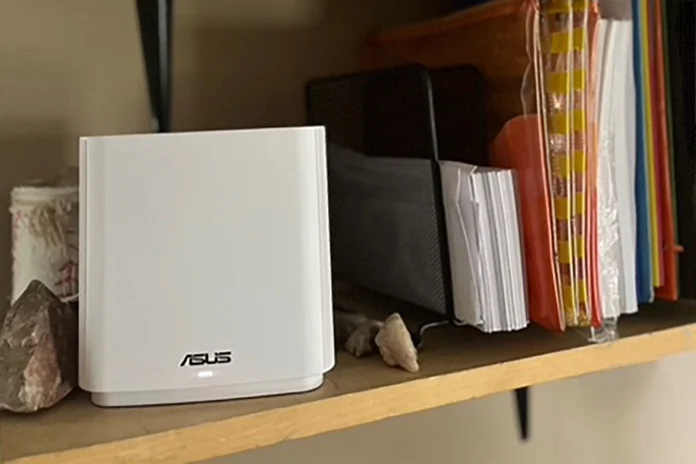 Vicky's home and family are unique, but almost any parent today can relate to the story of her home wireless network. For many years, Vicky and her husband paid for their household internet, cable television, and landline phone service all in one bundle, dutifully paying their ISP's monthly rental fee for the modem and router. This approach worked until it didn't. There came a day when all five of their children became teenagers, making a total of seven people in one house each with their own devices. On many days, it felt like none of them were getting a stable internet connection.
Vicky and her family needed a solution. As a remote worker, Vicky needs a 100% reliable connection for her afternoon Zoom calls. One of her teenage sons is enrolled in cyberschool, and he relies on the internet for attending class and completing projects. Everyone in the house goes online to chat with friends, watch shows and videos, or play games.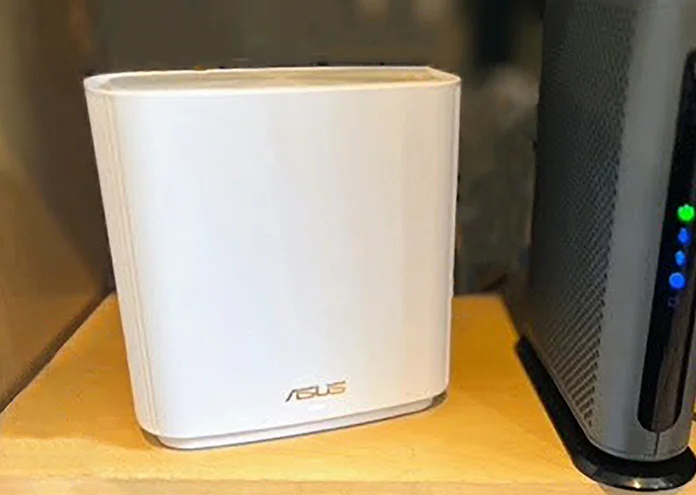 Vicky was looking for a new home wireless networking solution ready to meet the growing needs of her family — and she was hoping that she could save some money in the process, too. To answer the call, we sent her the ASUS ZenWiFi XT9. This cutting-edge mesh WiFi system helped extend her family's wireless network across their entire home, not just the room with the router. It handled the bandwidth needs of all their devices so capably that they were able to cut the cord and stop paying for cable TV channels and their landline phone. And it gave Vicky easy, one-click controls over the household internet so that she could prioritize the right devices at the right times and enforce healthy limits on her children's screen time.
A perfect storm of networking challenges
Vicky's family lives in rural Chester County, Pennsylvania. They're close enough to Philadelphia that they can take a day trip into the city, but they're far enough away that they can enjoy the natural landscapes and breathing room that country life affords.
Unfortunately, getting away from population centers also means getting away from cell phone towers. Vicky gets absolutely no cell phone signal at her home from any of the major carriers, so her family depends completely on their home internet connection for work, school, and entertainment. Each of their cell phones must use WiFi calling when they're at home.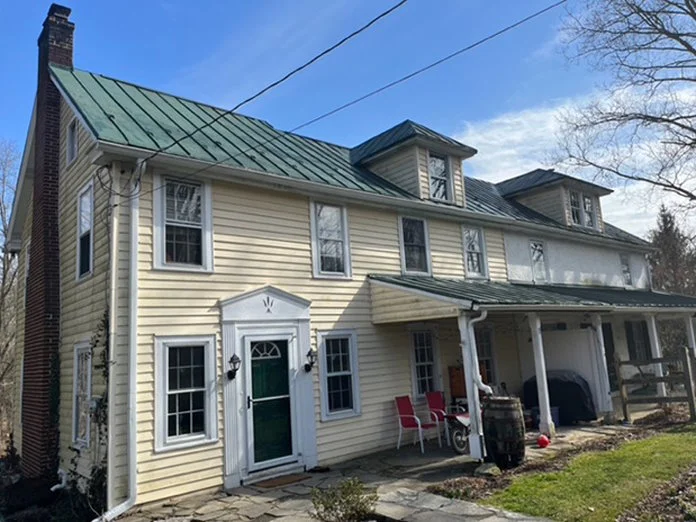 The construction of their home also presents some unique networking challenges. Fieldstone walls dating back to the 1890s hide behind the vinyl siding. They're thick and cozy, but they're also quite good at creating internet dead zones. For privacy, Vicky prefers to work in the third-floor attic space where she's set up a home office. But her old router couldn't reliably maintain a connection to her phone when she worked up there. Frustrated with the dropped calls and inconsistent networking speeds, Vicky was ready for a new approach.
Easy setup, immediate results
Like many other people, Vicky was initially worried that setting up a new home network would be a time-consuming, frustrating process. As it turns out, she shouldn't have been so worried.
Vicky started by replacing the phone, TV, and internet bundle from her ISP with a gigabit internet plan, and then swapped out the modem she was renting from her ISP with a compatible model she bought online. Both of these moves reduced her monthly bill — even after signing up for YouTube TV so that her family could still watch the Super Bowl.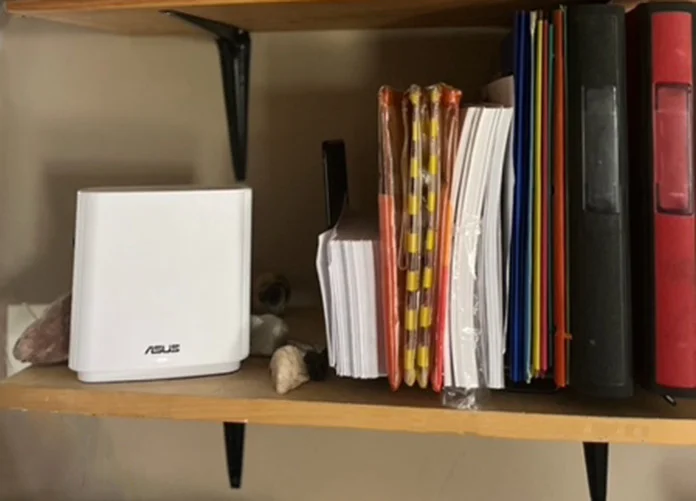 Then, she set up the ZenWiFi XT9. As a mesh WiFi system, the ZenWiFi XT9 uses two units, spaced throughout a house, to manage a single network. The ASUS router app guided Vicky through a quick and easy setup process, and then she was ready to deploy the units. Vicky placed one in the first floor living room, where the cable line came into the house. Getting better signal to the second floor and the attic space was a major priority for her, so she positioned the other unit on the second floor up on a bookshelf.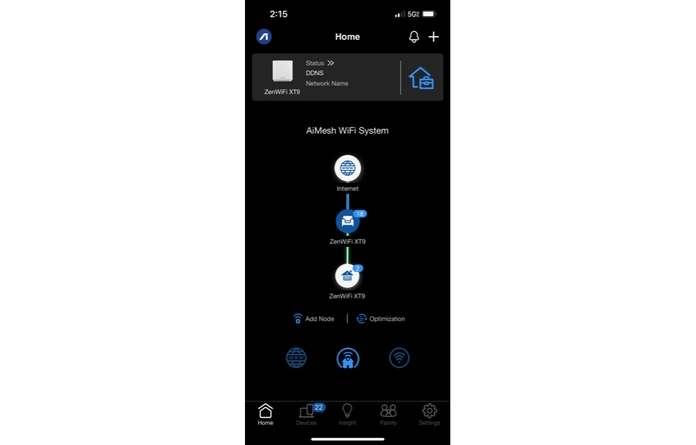 Immediately, Vicky was impressed with the range of the ZenWiFi XT9. Upstairs in her attic workspace, she finally has a reliable signal. She can hop on a call with coworkers and clients without worrying about dropping a call. She can even take her work outside for a change of scene or a breath of fresh air. Her old router couldn't surpass the thick stone walls of her home, but the ZenWiFi XT9 makes sure she can take a phone call on her porch or in the privacy of her parked car.
Intuitive, versatile controls
When Vicky sent back her old router to her ISP, she was worried about losing the parental control features that she'd gotten used to over the years. With so many devices to manage, she found it convenient to cut off WiFi access to coax the kids to come to the dinner table — or actually go to bed when they were supposed to.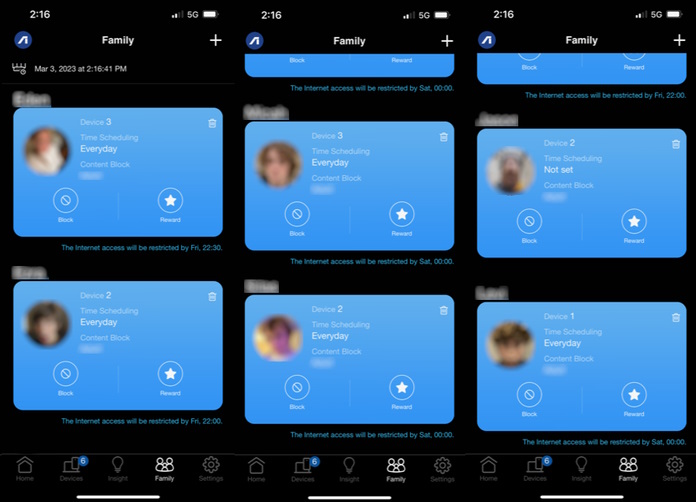 Through the ASUS Router app, Vicky still has easy control over her kids' internet connections, but now she can do even more. Not only can she turn off her kids' internet access with a tap of a button, she can also prioritize networking traffic to the device that needs it the most.
On most weekdays, her son in cyberschool completes his assignments in the morning and then digs into a few rounds of Fortnite during the afternoon. Unfortunately, that's exactly the time when she has most of her work meetings. Through the ASUS Router app, she can prioritize traffic to her laptop over gaming traffic to her son's console, ensuring that she gets the uninterrupted connection she needs even while he relaxes with his favorite game.
Cheaper, better, and more versatile home internet
After her home wireless network makeover, Vicky's finding it much easier to juggle the responsibilities of raising five kids while working from home. The ZenWiFi XT9 gives her a level of freedom that the old router provided by her ISP never could. Now, her home office is a truly functional workspace where she can teleconference without stressing over her internet connection.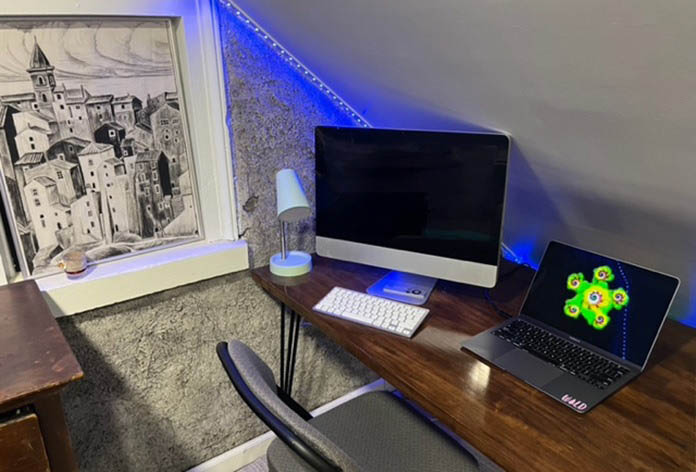 She also has better and easier control of her household network. The ZenWiFi XT9 not only gives her the parental controls that she was used to, but it also makes it easy for her to prioritize the networking traffic of specific devices. She can make sure her son has a great connection for his online classes, and she can do the same for her own meetings when he starts up a round of Fortnite.
What's more, her new network is even saving her money. Vicky estimates that after changing to an internet-only plan and replacing the monthly rental cost of her router for the fixed up-front cost of the ZenWiFi XT9, she's saving about $100 a month. In only a few months, she'll recoup the costs of buying a modem and a router.
Vicky's new home network with the ZenWiFi XT9 is cheaper and better than what she had been using. If your family is struggling the way that hers did with poor network coverage, inadequate parental controls, and excessive monthly bills, perhaps it's time for you to consider an overhaul of your own home network. The ZenWiFI XT9 is easier to set up than you might think, and it stands ready to give you great whole-home coverage, versatile management features, and comprehensive network security. Purchase one today to put your family back in the fast lane.
| | ASUS ZenWiFi XT9 |
| --- | --- |
| Availability (US) | ASUS |
| Availability (CA) | ASUS |