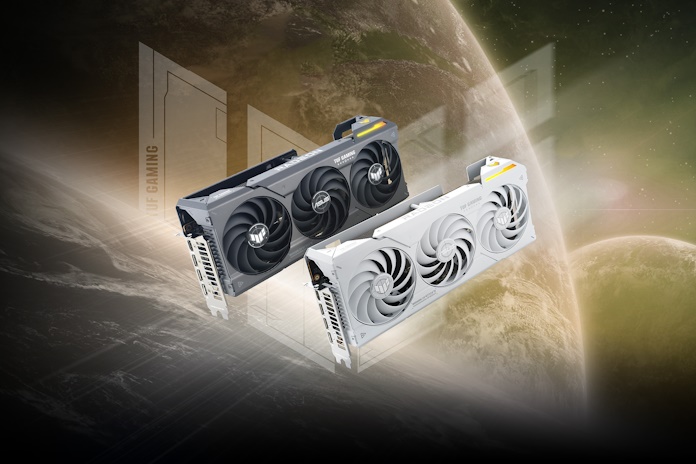 AMD Radeon™ 7000 Series GPUs have taken the gaming world by storm, and we stood apart with our TUF Gaming Radeon™ RX 7900 XTX and Radeon™ RX 7900 XT graphics cards. Today we're introducing the next members of the family, in the form of the TUF Gaming Radeon™ RX 7800 XT and TUF Gaming Radeon™ RX 7700 XT, enthusiast and mainstream cards that are sure to delight gamers looking for a next-gen upgrade. The 7800 XT card also comes in an exclusive white variant, the first time a TUF Gaming graphics card has ever been available in a different colorway. Read on to see why you should snag this one-of-a-kind card today.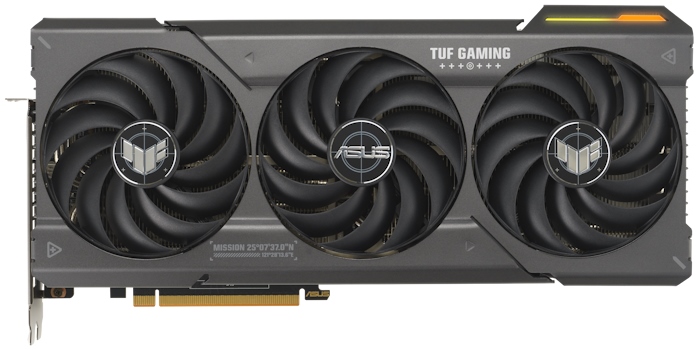 Get your game on with the TUF Gaming Radeon™ RX 7800 XT
The TUF Gaming Radeon™ RX 7800 XT leads the charge with an impressive 3840 streaming processors and the ability to hit all new clock speeds, giving gamers excellent performance in the latest games. Backed up with 16GB of GDDR6 VRAM on a 256-bit bus, the TUF Gaming Radeon™ RX 7800 XT can crank textures up to max without breaking a sweat.
Speaking of keeping cool, the card comes with a vented backplate that gives heat another pathway to exhaust from your chassis. Three 11-blade Axial-tech fans deliver high airflow and static pressure, with the middle fan spinning in the opposite direction to reduce turbulence and keep acoustics quieter than ever.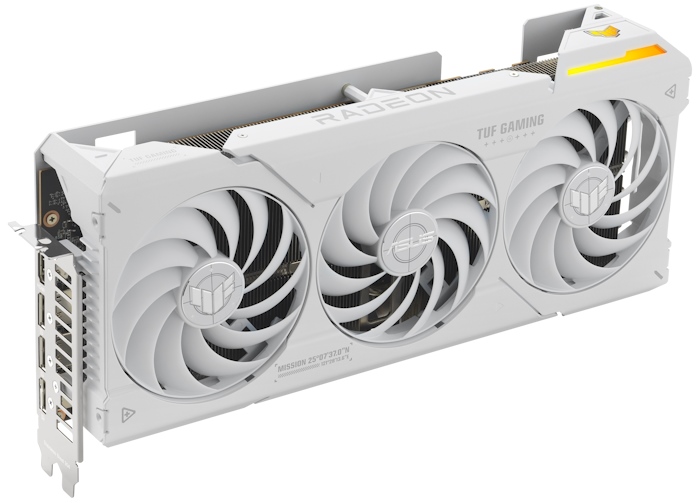 With two 8-pin power connectors, the TUF Gaming Radeon™ RX 7800 XT is compatible with a wide range of power supplies, including the TUF Gaming 750W Gold. Just shy of three slots thick — 2.96 slots to be precise— the TUF Gaming Radeon™ RX 7800 XT is ready to slip into both new builds or as a plug-and-play upgrade in an existing system. And for the first time ever, we are offering a white variant of a TUF Gaming card, opening up all new avenues for themed builds.
Power up with the TUF Gaming Radeon™ RX 7700 XT
For gamers who don't require the enthusiast power on tap with the TUF Gaming Radeon™ RX 7800 XT, the 7700 XT stands ready. Equipped with 12GB of GDDR6 memory and 3456 streaming processors, the TUF Gaming Radeon™ RX 7700 XT graphics card will take your games to the next level. It features all of the incredible cooling features found on its big brother, ensuring that this card will keep its cool even during demanding gaming sessions. They also both share a Dual BIOS switch, easily allowing you to toggle between high-performance and whisper quiet presets.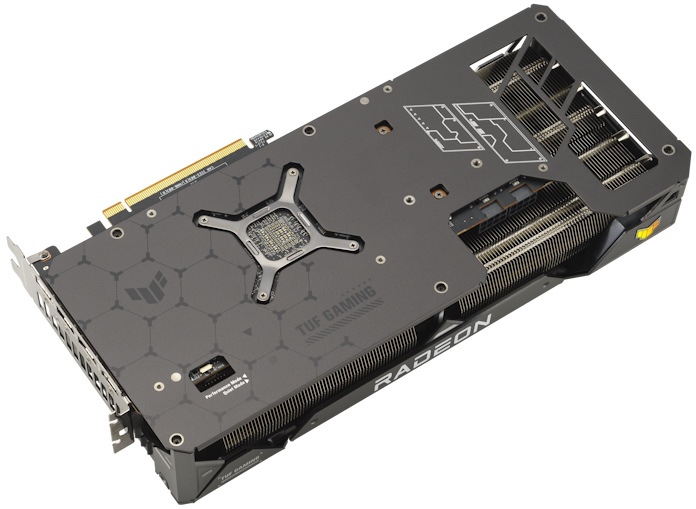 Go the distance with Auto-Extreme Technology
These cards are constructed with our Auto-Extreme Technology, an automated manufacturing process that allows all soldering to be completed in a single pass. This reduces thermal strain on components and avoids the use of harsh cleaning chemicals, resulting in less environmental impact, lower manufacturing power consumption, and a more reliable product overall. All told, TUF graphics cards have what it takes to pass a rigorous 144-hour validation process so that you can rest assured that your hardware is ready to battle with you for years to come.