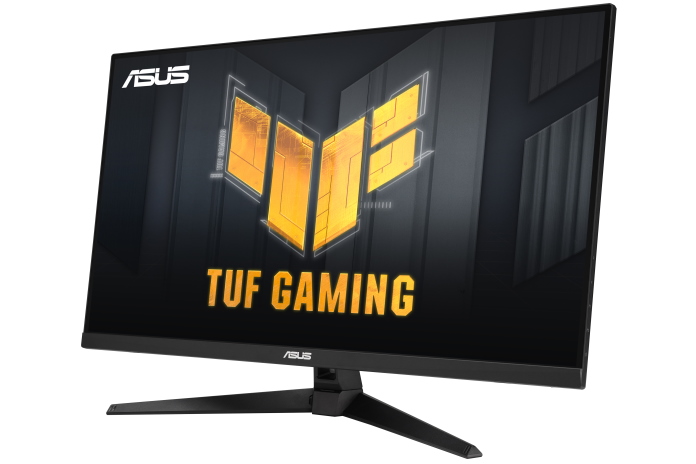 Today's cutting-edge graphics cards don't flinch when you task them with rendering your games at high resolutions. Even mainstream options have the horsepower to produce fluid frame rates at 1440p or 4K, especially when you factor in upscaling tech like DLSS or FSR. That's why so many gamers are gravitating toward monitors that offer both a high resolution and a high refresh rate. To meet the needs of gamers who demand the best of both worlds, we're debuting the TUF Gaming VG32UQA1A and the TUF Gaming VG27AQML1A at CES 2023.
The TUF Gaming VG32UQA1A puts fluid 4K gaming on a big screen
One of the best parts of gaming at a higher resolution is that you can enjoy a larger monitor without sacrificing pixel density. As a 31.5-inch display, the TUF Gaming VG32UQA1A offers a wide, immersive window into your games. Its 4K resolution brings out the fine detail in gaming worlds and minimizes distracting aliasing effects. Experience gaming worlds just as their creators intended with the display's 120% sRGB color gamut coverage, and get a taste of HDR with contrast and color performance that targets the VESA DisplayHDR 400 standard.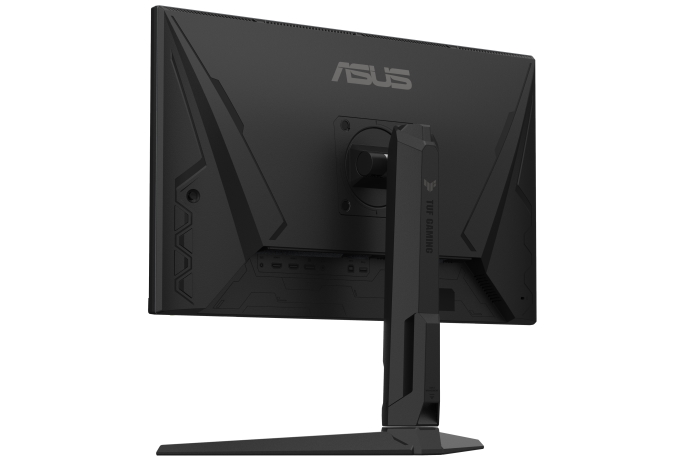 The VG32UQA1A's speed gives it inarguable bragging rights. Overclockable to a wicked-fast 160Hz refresh rate, this display provides fluid, responsive gaming, even in fast-paced esports titles. FreeSync Premium eliminates screen tearing and gives you smooth, seamless gaming even as frame rates vary naturally over time.
Clear, blur-free motion is essential for competitive games. The TUF Gaming VG32UQA1A's 1ms response time (MPRT) gives you sharp visuals even in the fastest action. Activate ASUS Extreme Low Motion Blur Sync (ELMB Sync) tech to further minimize ghosting and blur while still enjoying the advantages of FreeSync Premium.
Rich connectivity rounds out the VG32UQA1A's feature set. It offers a DisplayPort 1.4 port, and a pair of HDMI 2.1 ports ready for your PC or console. An integrated USB hub helps minimize the clutter of your battle station.
The TUF Gaming VG27AQML1A is TUF Gaming's first QHD 240Hz display
For many gamers, 1440p represents the sweet spot for resolution. Offering substantially more detail than standard 1080p displays, yet at a resolution that still allows mainstream graphics cards to produce supremely fast frame rates, 1440p monitors deliver exceptional balance. The 27-inch TUF Gaming VG27AQML1A goes above and beyond by pairing its 2560×1440 resolution with a fluid 240Hz refresh rate.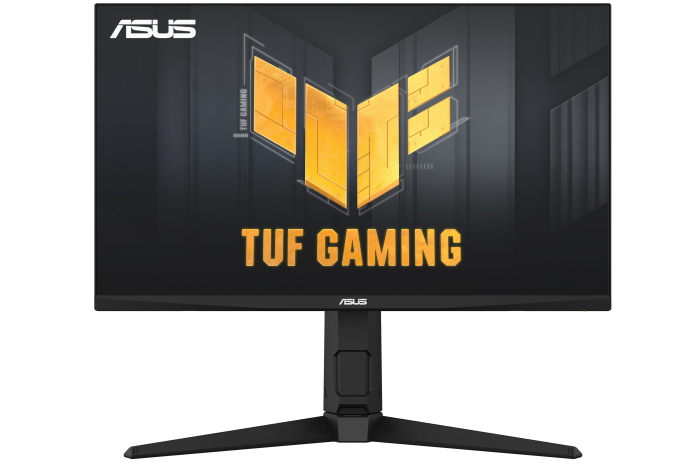 This display bolsters its credentials with a suite of essential gaming features. ASUS Fast IPS tech enables 1ms response time (GTG) for sharp, blur-free images in fast-paced action FreeSync Premium delivers tear-free gaming even as frame rates vary naturally over time. ASUS Extreme Low Motion Blur Sync (ELMB SYNC) crushes ghosting while still letting you enjoying FreeSync Premium.
Looking for a monitor that fits in easily with your streaming rig? You'll find a standard ¼-inch tripod socket on the top of the monitor stand. This gives you a solid anchor point to mount a camera—or even another display.
The combination of a high refresh rate and a high resolution is a great fit for gamers using today's graphics cards and gaming laptops, and it makes even more sense for those looking for a future-proof display ready for tomorrow's hardware. For more information about the pricing and availability of the TUF Gaming VG32UQA1A and TUF Gaming VG27AQML1A in your region, please contact your local ASUS representative. Click here to learn about all the products that we announced for CES 2023.