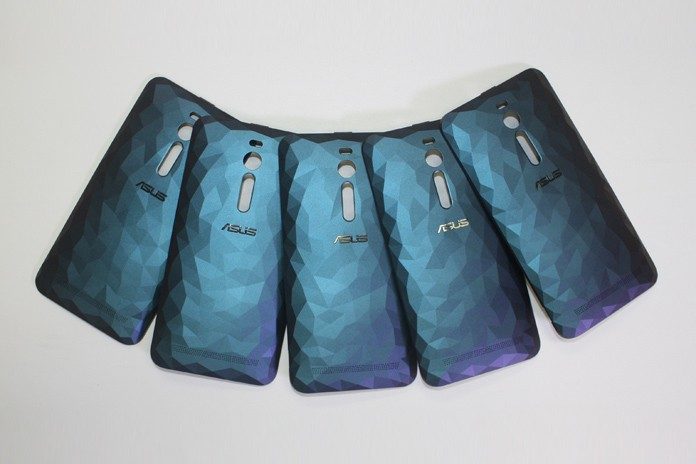 Since the launch of the ZenFone 2, many have been asking for the beautiful Illusion series back covers. For those who want that beautiful 3D, purple/teal/blue back cover that they may have seen at the ZenFone 2 launch in NYC, the ZenFone 2 Deluxe is available for purchase as it's an exclusive to that device.
Now I know that many of you wish that gorgeous back cover was sold separately to customize your phone, but unfortunately there's no word from our team if that'll happen. Don't be bummed though!
Since MyZen by ASUS (the artist formerly known as ZenHub) started, the community has been so patient and awesome to chat with, and because of that, I wanted to give a little something back to YOU guys.
Sitting at my desk are FIVE (Roman Numeral V…count 1, 2, 3, 4, 5) of these LIMITED EDITION 3D back covers and I'm giving them away! NOTE: These covers are engineering samples and DO NOT include the NFC antenna so NFC will NOT work! Sorry if that's a deal-breaker. The contest begins today (9/29) at 5PM PT and is open to residents (age 18 years or older) of the United States and Canada only. Five (5) randomly chosen winners will each win one (1) exclusive back cover and will be notified on Friday 10/2 at 5PM PT. All you have to do is enter below and you can get multiple entries by completing the tasks! 
GOOD LUCK!