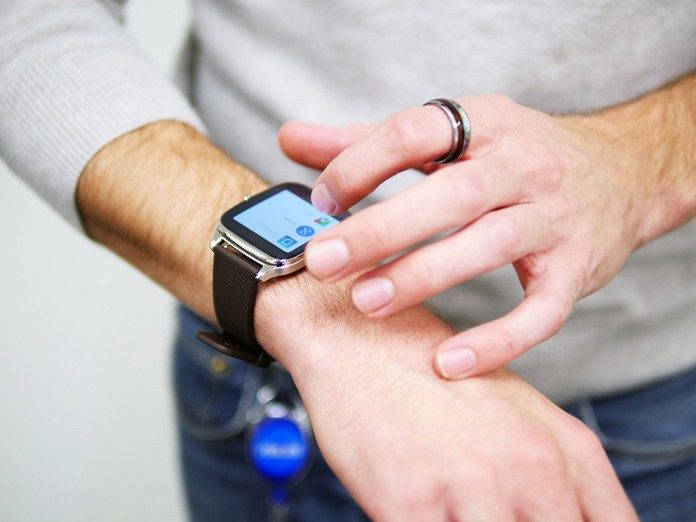 If you love technology as much as I do, you probably scour the interwebs for the latest and greatest, wondering – "When can I buy that?" Now, I haven't bought a drone yet – the only useful reason I can think of so far is to chase my sister's corgis around and give them some exercise. But smartwatches are a different kind of device that actually can benefit your life.
I need to preface this by saying that back when smartwatches were popping up a few years back, I scoffed at the idea – Why do I need to check my notifications on my wrist, when I can easily check my phone? Do I really need to track how many steps I've taken today? It seemed silly at the time, but now that Google has been pushing Android Wear and that I've been playing with the ZenWatch 2, I've changed my mind. You NEED a smartwatch, and here are 6 reasons why.
1) For Convenience – Swipe, or flip away notifications without having to look at your phone
This is, by far, the main scenario. You've got your phone in your pocket most of the time or it's lying next to the keyboard. For me, since I have Android Pay enabled on my device, I have a lockscreen enabled as well. So when I get a notification, I need to unlock my phone then check the email or message that I've received. It's annoying. So by having the ZenWatch 2, I can just flip my wrist and dismiss it with ease if I want. If it is important, I can choose to answer it.
2) For Productivity – Get information quickly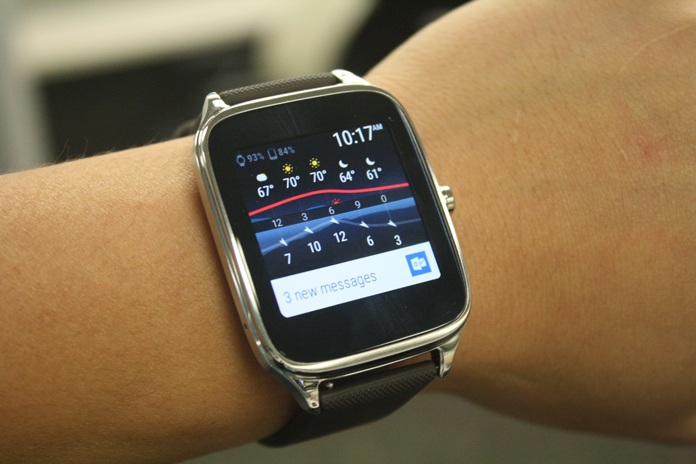 With the availability of Android Wear watchfaces and apps, you can easily check weather, wind speed, and battery status for both your phone and watch. For instance, the watchface I currently use features precipitation and temperature throughout the day! Check them out HERE. Also, you can easily take notes via Google Keep and Evernote which will sync to your phone too and set reminders so that it's easy to stay on top of your tasks.
3) For Fitness – Get steppin'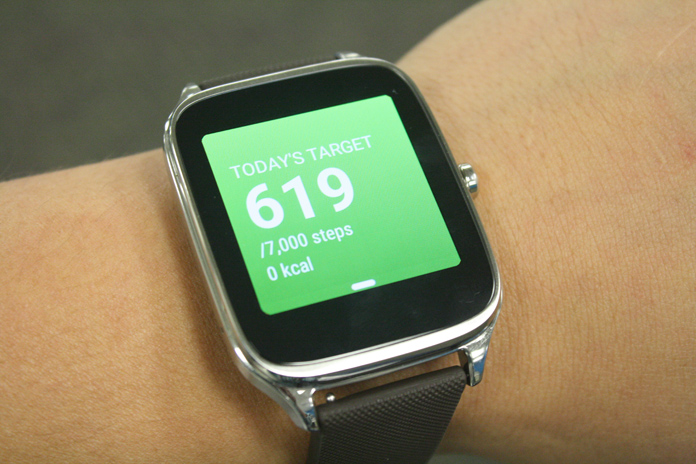 Another great thing about smartwatches is their ability to track simple fitness stats in addition to the functionality of being an entertainment and productivity device. Although the ZenWatch 2 doesn't feature a heart rate monitor, it does track other aspects of fitness such as the number of steps you've taken, your activity time, distance, and calories burned.   
4) For Fun – Read: killing time during meetings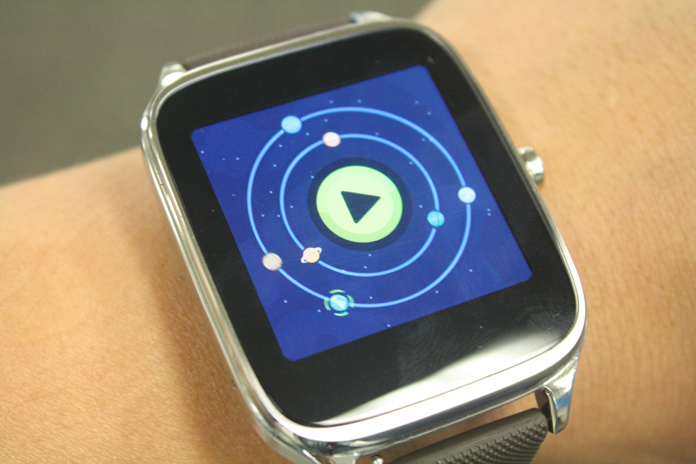 And, of course, there are games! In the Google Play Store, there are around 90 or so Android Wear games that you can download. Really fun ones like Wear Orbit and 2048 have really stood out to me and you can check out a list of other awesome games here. Okay, seriously though, don't start tapping during meetings.
5) For Style – Because the stuff in your closet just ain't doin' it for ya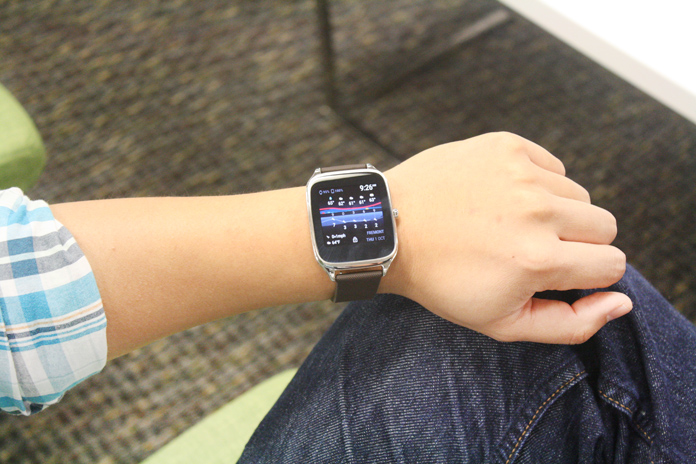 Smartwatches have a variety of designs. And for those who don't currently own a watch, the ZenWatch 2 has a unique look that can elevate your outfit and give you a nice accessory that "ties it all together". With the ZenWatch's smooth, stainless steel bezel, and variety of watchfaces that you can tailor to your style, you'll be turning more heads than…well something that turns a lot of heads.
6) For Price – It ain't gonna break the bank
In the past year, many smartwatches have come down in price. Unlike our competitors' offerings though, the ZenWatch 2 is starts at an unheard of $129. It's an amazing value for something with such a unique style and quality. For comparable devices you'll be paying 50-100% more.
So there you have it.  A smartwatch really is an extension of your phone and adds some convenience and fun to your day. Since I've been using the ZenWatch on a daily basis, I can feel how beneficial it is. I love the feel of the watch on my wrist and the information I have at a mere tilt of the wrist. It's a lot easier than reaching for my phone in my pocket, unlocking it and then going into an app to get the same info. My suggestion: Try it out for yourself!
We'll be doing a more in-depth review and how to set your ZenWatch up, so stay tuned for that. Thanks again for reading!