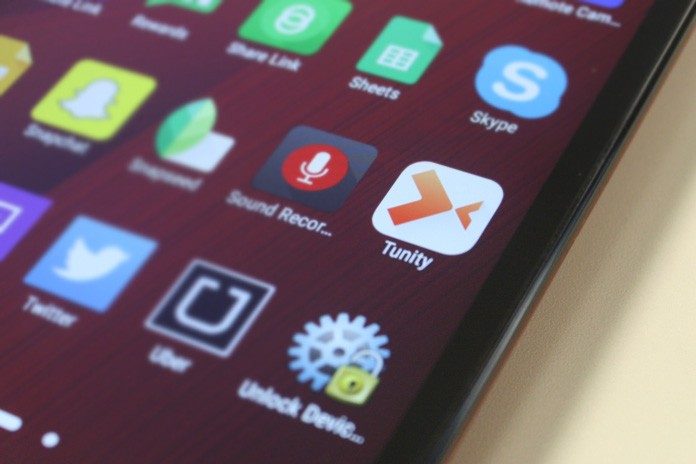 Ever been to a sports bar where you're trying to enjoy the game, but the annoying guys next to you are talking so loud, mouths all open with their spittle landing ever so closely to your beer, that you just can't focus and hear anything? Seriously, that duct tape just isn't with you when you need it most. 
Thankfully, there is a gem of an app that I came across over the weekend – Tunity. Kind of like how Shazam, or SoundHound works where you hold your phone to an audio source and it outputs the song, lyrics, etc., all you need to do is hold your phone to a muted TV, and the audio plays directly to your phone…it's really THAT simple.
Yesterday, I tried this out in our cafeteria – and I was blown away how well this worked. The first time I tried it, it failed and requested me to turn on my GPS settings. I'm not sure why that is necessary, but maybe it's because it helps to catch regional channels.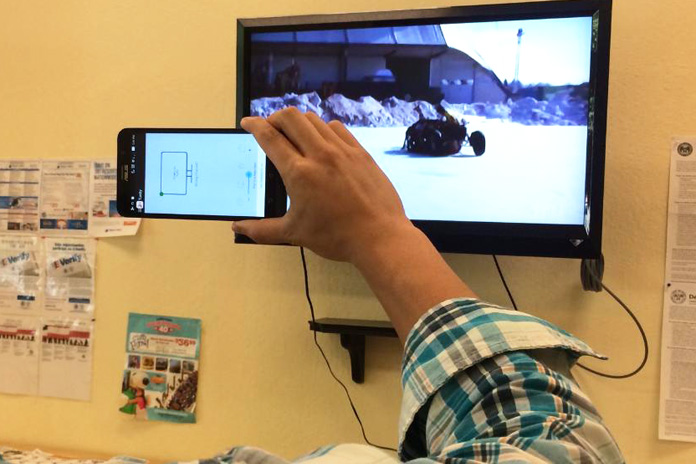 Once I set up GPS, it then took about 10-15 seconds to scan and connect to the channel. As soon as it did, the audio came through loud and clear. So this could work really well for sports, and for just people who have some trouble hearing. They can hook up their phone to a headset and stream right off the TV (if the channel is supported). Below is a partial of supported channels: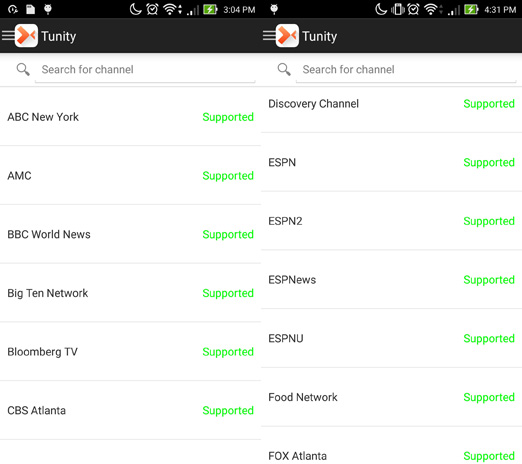 So maybe you're at the gym and you wanted to run on the treadmill while listening to the TV, or you're roommate is studying late at night and you don't want to bother them. This is a really elegant solution to that problem. Give it a shot, and in the comments section, let us know about your experience!
Download Tunity