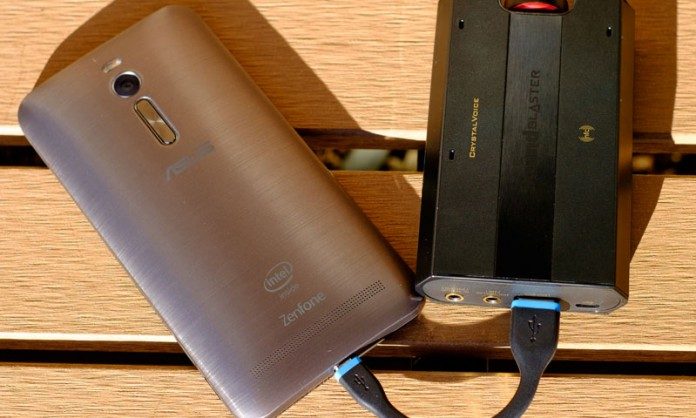 Enjoying high-quality loss-less audio on the ZenFone 2 is very easy. The large 64GB storage capacity on our $299 ZE551ML variant provides plenty of space for FLAC audio files that occupies around 500MB per music CD. Even the output from the headphone jack is quite good, but that's not the point of today's post. Today's post is for discerning audiophiles that want to go beyond the standard music listening experience by employing the ZenFone 2 as an audio playback device.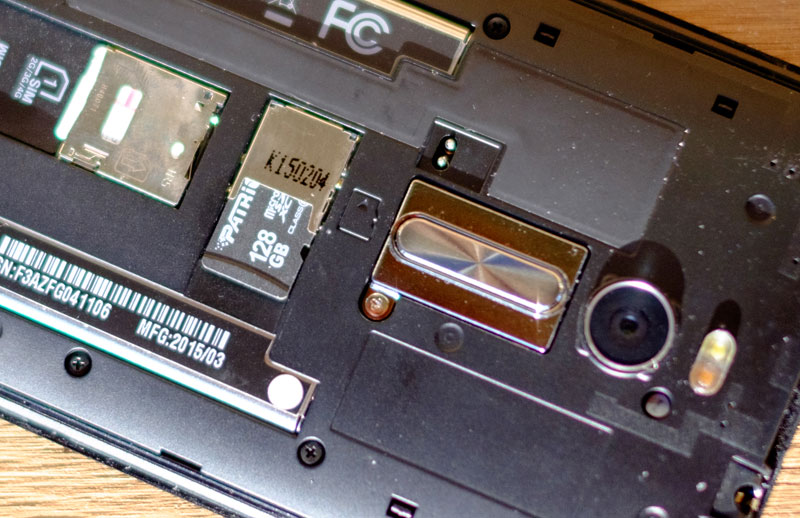 The first step to outstanding audio quality is additional space to store your music library. Having 64GB of onboard storage seems like a lot but you can never have enough space for music. Fortunately the ZenFone 2 supports storage expansion via regular micro SDXC cards that can be found fairly cheap. I stuck a Patriot EP series 128GB micro SDXC card in the ZenFone 2 for music storage. Large cards are available but 128GB hits the sweet spot for price and storage capacity as the 200GB cards are quite pricey.
Next up is an external audio DAC and headphone amplifier to bypass the internal audio output. While the internal audio output from the headphone jack isn't terrible, passing the audio stream to an external device digitally takes it away from potential noise due to how tightly packed everything is inside the phone. There are many different audio DACs available at different price points.
For my listening, I'm using a Creative Labs Sound Blaster E5 audio DAC and headphone amplifier that works with Android and USB. The Sound Blaster E5 retails for $199 and features a Cirrus Logic CS4398 DAC that supports 24-bit/192KHz sample rates and a 120dB signal-to-noise ratio. There's an integrated Texas Instrument TI6120A2 headphone amplifier to support headphones with impedances ranging from 2.2ohms to 600 ohms to perfectly match up with consumer and higher end headphones.
Regardless of the DAC or headphone amp you choose, the ZenFone 2 can connect to most USB DACs via a micro USB OTG adapter that turns the micro USB charging port on the bottom of the ZenFone 2 into a standard USB port for peripherals. The nice thing about the Sound Blaster E5 is it has a standard USB port that can connect to Android devices without any additional adapters. There's also an integrated battery that powers it without drawing power from the ZenFone 2. For those that would rather not connect the ZenFone 2 to a DAC via USB cable, the ZenFone 2 and Sound Blaster E5 support Bluetooth AptX technology for higher quality wireless audio too.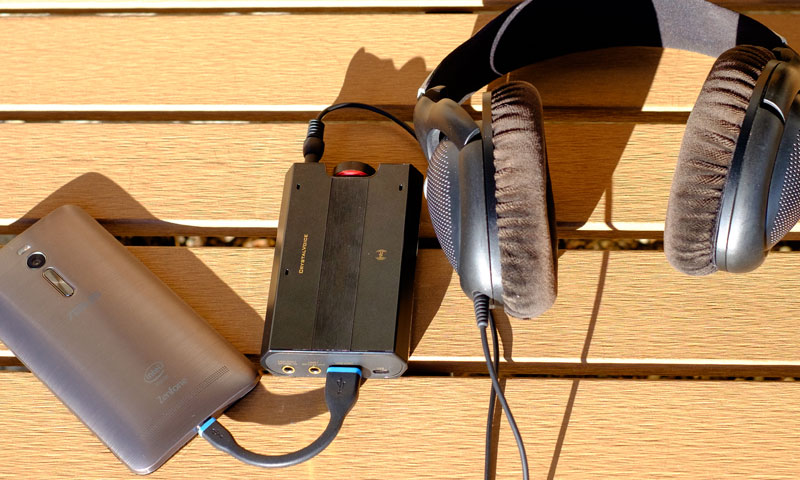 A good set of headphones is the last piece of hardware needed to enjoy high-quality headphone audio. I'm still using my trusty set of Sennheiser HD 570 headphones, my first set of quality headphones that I picked up from Circuit City back in the early 2000s. It's on its second set of inner-ear foam padding and third headphone cables but it still works and I'm sentimental about it, at least for home use. While traveling, I bring my set of Bose Quiet Comfort 25's, which have pretty mediocre sound quality but the noise cancellation is top notch.
The last step to achieving audiophile-quality audio playback on the ZenFone 2 is a music playback app that plays loss-less FLAC audio files. I personally use the paid version of PowerAMP ($3.99) with a Retro Black skin. It's a great audio playback app that is simple and does what I want it to – play FLAC music files.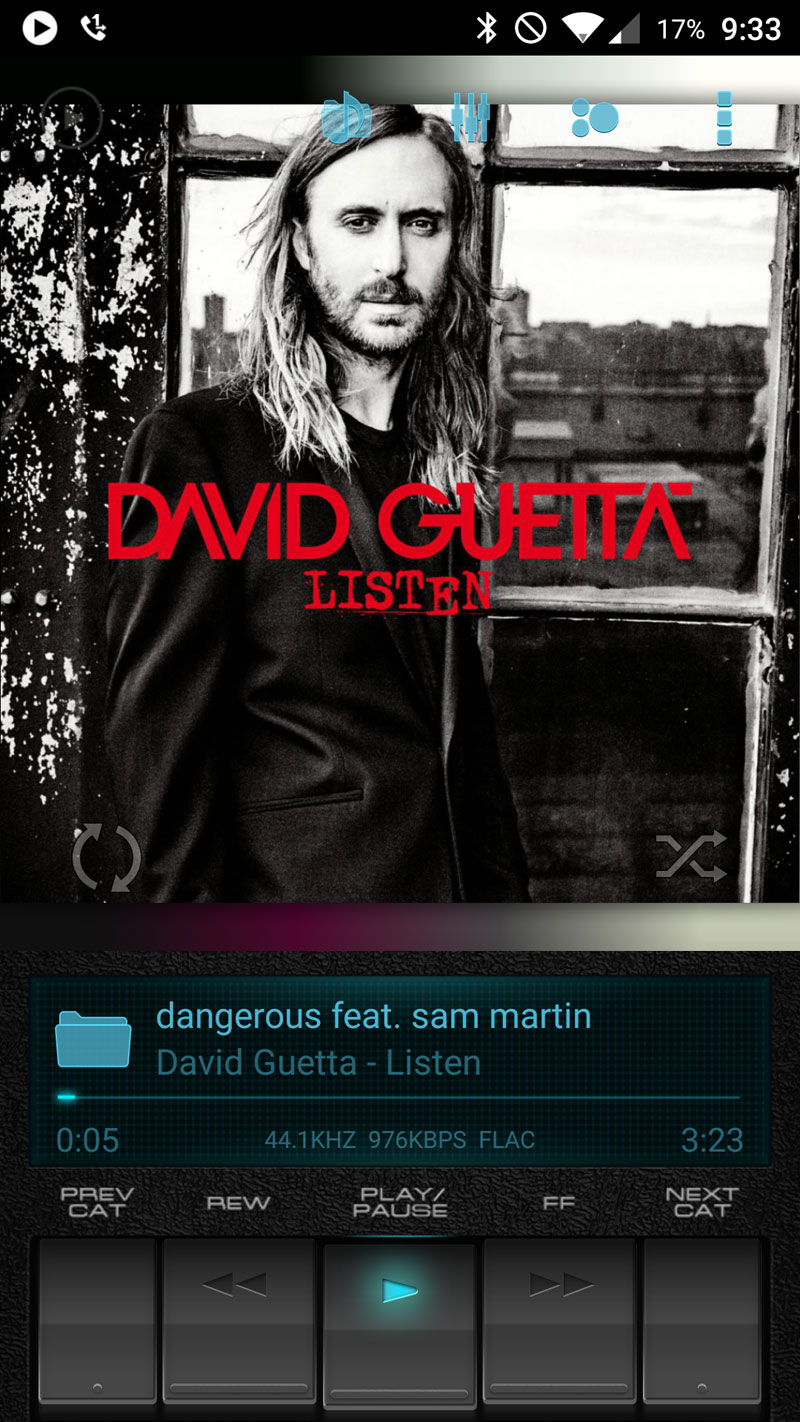 Altogether, the ZenFone 2 makes a great source for high-quality audio. When paired with a large micro SDXC memory card, external audio DAC and a good set of headphones, it is an outstanding device. The onboard 64GB with a 128GB micro SDXC card provides nearly 200GB of music, which is a large amount of lossless music to keep on hand at all times.