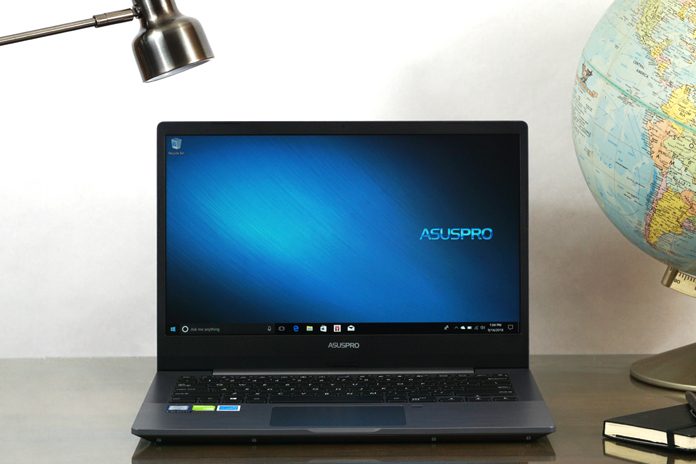 Business-class doesn't mean boring. It can be upscale and refined as well as capable and ready to work. The ASUSPRO P5440 brings a quiet, dignified style to the business world. The chassis is thin, light, and compact, and the cool dark gray metal finish will match nicely with your sharpest suit. It's classy but not flashy, and it's ready to deliver all the performance you need throughout your day.
Efficient and fetching design
There's something a little extra fine about the finish and color of the P5440 that drew me in the moment I beheld it. The magnesium alloy material it's made of sparkles while ensuring that the laptop is sturdy yet light. It's surprisingly compact, too, making for a supremely portable notebook.
I actually thought it was a 13" laptop at first glance until I opened it up to find a Full HD 14" screen. The bezels flanking the display are just 7.7mm, with a 12-mm bezel across the top edge to accommodate the webcam. By shrinking down the bezels, we were able to squeeze the display into a much smaller footprint. The screen brightness is impressive, too. I often prefer to dial my display up to the max, especially when editing photos, but I didn't even notice that it was set at about 75% until I'd been using the laptop for many hours because it felt just right.
Weighing in at a mere 2.7 lbs, the P5440 is made for travel. It's also equipped with a 180° hinge that affords additional flexibility when working on the road. Because I travel a lot and always work when I'm in transit (yes, I'm that boring), I often end up performing uncomfortable laptop gymnastics. I'll peck away in cabs, on airplanes, and on floors in event centers, so having a 180° hinge gives me greater ability to best position the screen in relation to the keyboard.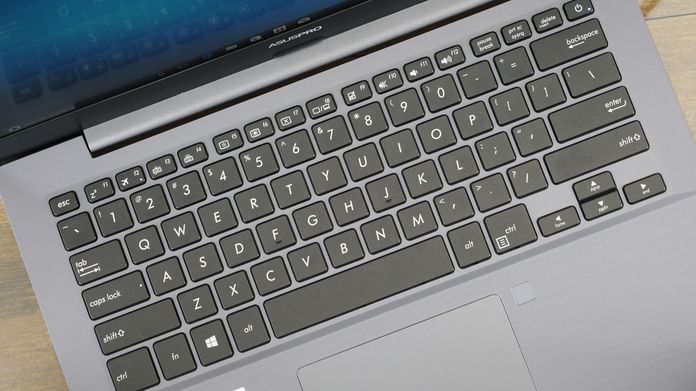 A great keyboard is paramount if you spend a lot of time away from your desk, and the P5440 doesn't disappoint. The keys offer a deep 1.5mm of travel, with slight indentations in the keycaps that provide a hint of contour under your fingertips. The keys clack just a bit for some pleasant auditory feedback, and there's a firm tactile bump with a healthy rebound, all of which makes for a more comfortable typing experience. Adjustable backlighting with multiple stages of brightness allowed me to type freely regardless of the lighting conditions I was in.
The keyboard is also spill resistant, which is a fact I fortunately didn't have to learn the hard way. If you've ever had a laptop taken out of commission by a coffee cup and a careless elbow, you know how immensely valuable spill resistance is to a laptop. Especially if it happens while you're on the road where a ready replacement isn't exactly available from the IT department down the hall.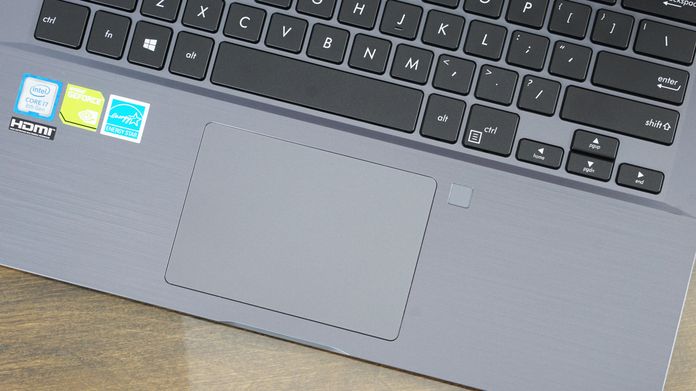 The large touchpad is as delightful as the keyboard. Scrolling up and down web pages is smooth and fast, and mousing is snappy and responsive.
Power up
Work-issued laptops aren't necessarily known for outstanding performance, but the ASUSPRO has some impressive hardware under the hood. It runs on a quad-core Intel Core i7-8550U processor with 16GB of RAM and NVIDIA MX130 graphics. This laptop is more than capable of juggling multiple jobs at once, and you get blistering storage performance from the 512GB NVMe SSD. The SSD ensures the system boots quickly, so you can get to work that much faster, and it's roomy enough to accommodate all of your work applications without relegating your documents and files to the cloud.
The P5440 deftly handled the PowerPoint, Excel, and Word documents I was working on while simultaneously doing online research. Like a lot of professionals, I have content creation needs as well, and I don't really have much use for a laptop that chokes every time I fire up Photoshop. I found no such issues with the P5440. At one point I had more than 20 photos open at once, and there was no performance slowdown while I edited them. It can even handle video. I whipped up a multi-clip movie that ended up around 2GB in size, and the P5440 exported it in under three minutes.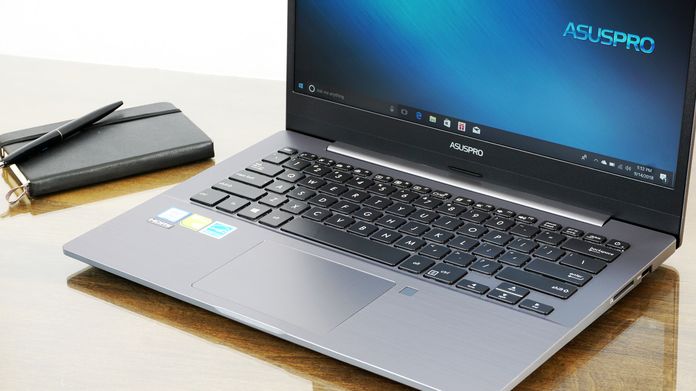 Despite a demanding workload, the battery kept chugging throughout the work day, and I didn't have to run for my charger before the day was out. There were days when I would often shut the lid and take off to do something else for a while, and the battery didn't drain much while the laptop was hibernating. That meant I could leave for lunch or an afternoon of meetings without worrying that I'd come back to a dead laptop when I was done.
Kinetic connections
Lots of thin and light ultrabooks skimp on connectivity, but the P5440 offers just the right mix of ports to deliver the flexibility I need in a laptop's I/O options. The HDMI port offers the ability to connect to external displays. It's eminently useful when I need to make a presentation but have to accommodate to whatever a conference room happens to have available, be it a TV, monitor, or projector. The same goes for when I decide to use a hotel TV for a second display.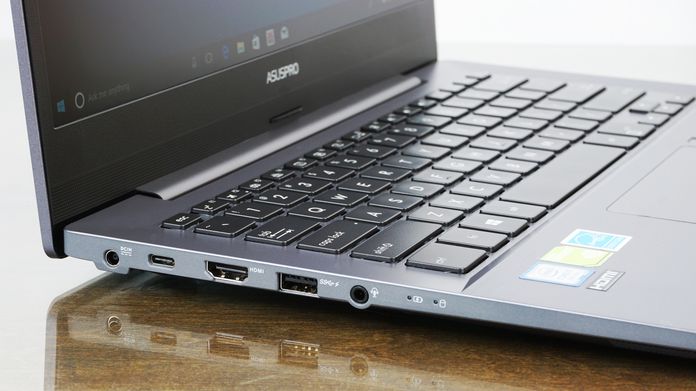 There's also USB Type-C, which is a powerful port that can support a number of different protocols. The one on the P5440 includes Power Delivery and Display Port so you can connect to and power a second monitor or simply charge up your USB Type-C smartphone. When I'm on the road, that port lets me use the ASUS MB16AC portable monitor just about anywhere without having to bring along any power cables.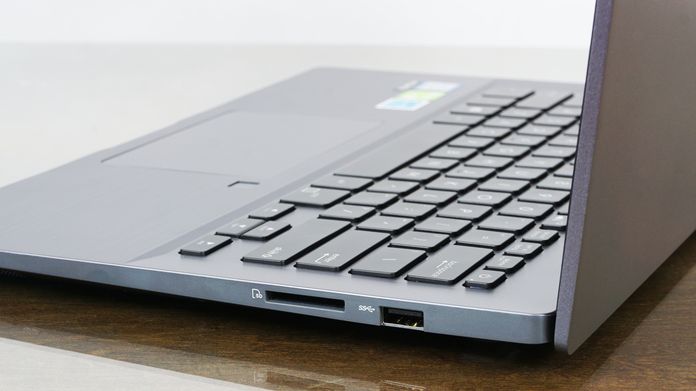 A 3.5mm audio combo jack handles Skype calls and allows me to listen to empowering tunes late at night while I motivate myself to finish up a project before midnight. I was pleased to see an SD card slot, too, because I was able to pop in my camera's memory card instead of having to plug in a dongle. That left the two USB 3.1 ports free so I could connect a mouse on one side and my portable hard drive on the other. While in a bind with a smartphone battery waning, I plugged my phone into the left-side USB port for a QuickCharge so I could get a boost before heading out after work. For wireless connectivity, the P5440 features Bluetooth 4.2 for connecting a wireless mouse or sharing files between devices. Blazing fast dual-band 802.11ac WiFi offered a consistently stable connection whether I was at on my own home network or tethering with my phone while working out and about.
Staying safe
With an increasingly mobile workforce, securing devices is of utmost importance, and IT departments want a host of management features available to handle their fleets of laptops. The P5440 has a fingerprint sensor right next to the touchpad, tucked out of the way until you need it. If you leave the laptop in a cab or it gets stolen from your luggage, that means both you and your company can rest easy knowing that its contents are safe. With Computrace in the BIOS, your company can track the location of the laptop, too.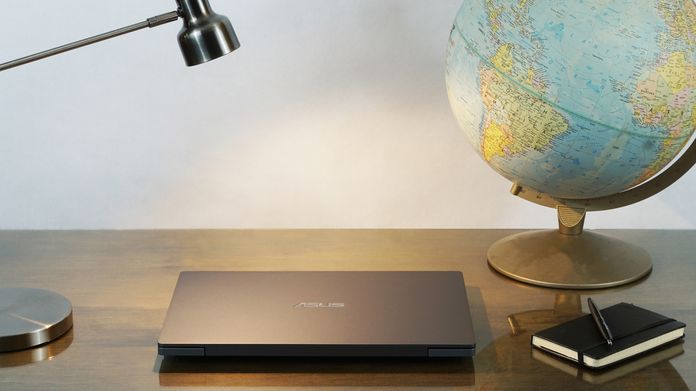 Windows 10's convenient security features like Windows Hello login are also on board, of course. For further peace of mind for individuals and IT departments alike, we baked in firmware TPM, HDD User Password Protection, and BIOS Booting User Password Protection.
ASUSPRO P5440UF
CPU
Intel Core i7-8550U, 1.8GHz (8MB cache, up to 4.0GHz)
GPU
NVIDIA GeForce MX130
Display
Narrow-bezel 14"
Resolution
Full HD 1920 x 1080
Memory
16GB DDR4
Storage
512GB PCIe SSD
Networking
802.11ac Wi-Fi with 2x2 antenna and Bluetooth 4.2
Connectivity
1 x USB 3.1 Gen 1 Type-C with PD and DisplayPort
2 x USB 3.0 Type-A
1 x HDMI 1.4
1 x SDXC card reader
1 x Fingerprint scanner
1 x Audio combo
1 x AC adapter plug
Battery
3-cell 50Wh
Dimensions
12.8" x 9" x 0.4" (WxDxH)
Weight
2.7 lbs
OS
Windows 10 Pro
MSRP
$1,299 USD
Availability (USA)

US Vendors
Business Classy
The P5440 exceeds expectations for a business laptop. Not only does it sport a subtle yet classy design, but it's super light and has an excellent display. The combination of the latest-gen Intel CPU, discrete graphics, and speedy storage packs a performance wallop that you'd expect from more of a prosumer laptop, yet it offers all the security and management features that businesses need from their notebook fleet. You can buy an ASUSPRO P5440 for ​$1,299​ USD.