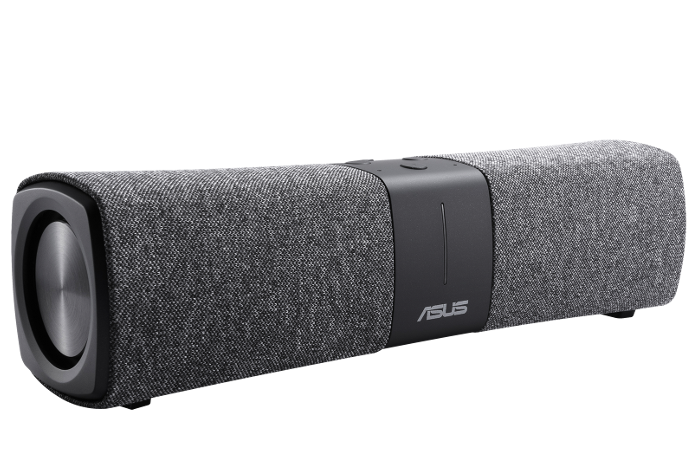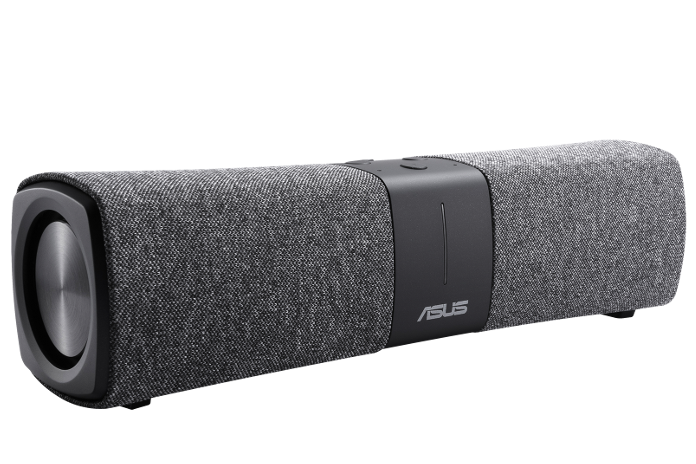 Mesh networks eliminate WiFi dead spots by blanketing your entire home with reliable WiFi. By replacing your router with multiple nodes in different locations around your house, a mesh network extends WiFi signal to far flung corners that would otherwise have weak signal, Because all of the nodes are linked, you don't have to switch between multiple SSIDs with different network names and passwords as you move around the house. The hand-off between nodes is seamless.
Our newly launched AiMesh allows you to design your own custom mesh networking solution with our high-performance routers. By hand-picking each node, you can optimize your network based on your needs in each specific area of your home. Launched last year. Lyra is a ready-made mesh network solution that uses three matching routers. Because they're all based on the same underlying hardware, setup is a cinch, and a dedicated app makes deploying and managing your network ridiculously easy.
Still, there's something to be said for having nodes with different capabilities within your network to boost functionality in specific rooms. The standard Lyra nodes are powerful tri-band AC2200 routers that ship in a pack of three with support for additional nodes if you want to add more units down the line. The Lyra family has expanded to include two new types of node: the Alexa-enabled Lyra Voice, which adds smart speaker functionality, and the diminutive and uber affordable Lyra Trio. All part of the same Lyra family, these new nodes add a layer of flexibility without complicating the setup process. You'll be able to mix and match your nodes to ensure corner-to-corner WiFi all over the house with added features for the most used rooms in the house.
Music to your ears
The Lyra Voice is unlike any other router we've built before. In addition to housing an 802.11ac router, it supports Alexa, Amazon's voice-controlled smart assistant. This 2-in-1 design eliminates the need for a separate smart speaker to stream music, dish up the day's headlines, and control your smart home gadgets, and has already won a CES 2018 Innovation Award.
The unique oblong chassis is wrapped in soft gray with a black band around the center of the unit like a bow. A pair of microphones with 360°, far-field voice detection pick up commands and questions for Alexa, and a Conexant audio chip offers enhanced noise cancellation and filters for background noise so your voice can always be heard. Popular music streaming services like Amazon Music, Spotify, Pandora, SiriusXM, and iHeartRadio are all supported with song requests piped out the 8W stereo speakers positioned on either end. Physical controls on the top of the unit save you from yelling for volume adjustments, and there's also a physical button for muting the mics when you want to lock down control of the party playlist.
Keeping it in the family
Under the hood, the Lyra Voice is based on the same networking hardware as a regular Lyra node, which makes it easy to incorporate into your mesh network as a kitchen or bedroom speaker. Every hub in a mesh network needs to be able to communicate with the primary router and the other nodes through a dedicated backhaul. This is what enables smooth hand-off from one node to another as you walk around your house. The Lyra Voice's tri-band design dedicates a 5GHz band to backhaul communication, keeping the remaining bands free for smartphones, laptops, lightbulbs, and doorbells. Wireless mesh networking works best with clear line of sight between nodes, but that's not always possible when they're far apart or spread across multiple rooms, so Lyra lets you easily connect nodes via Gigabit Ethernet. This wired backhaul offers better performance over longer distances because it doesn't have to contend with walls and other obstacles.
Built-in security features provide protection and peace of mind for your entire network. Whether you're browsing the web from your phone or streaming video on your laptop, AiProtection automatically blocks malicious sites along with common cyber attacks and trojans, so you don't have to worry about less savvy family members accidentally clicking on something they shouldn't. AiProtection can also detect infected machines on your home network and prevent them from transmitting personal information. You can even confine visitors to a temporary guest network that will expire after a set period of time. This can be as short as the duration of a dinner party, or extended to cover a custom date range when you have family staying over the holidays. By giving guests their own network with a dedicated SSID and password, you can avoid handing over the password to your primary network and limit access to local machines.
Three's company
The Lyra Trio is the third member of the family and our most affordable kit for folks who want the benefits of whole-home WiFi coverage but don't require the full might of tri-band Lyra. It's ideal for people whose primary concern is evenly distributed connectivity rather than a high performance network for 4K streaming and multi-player gaming.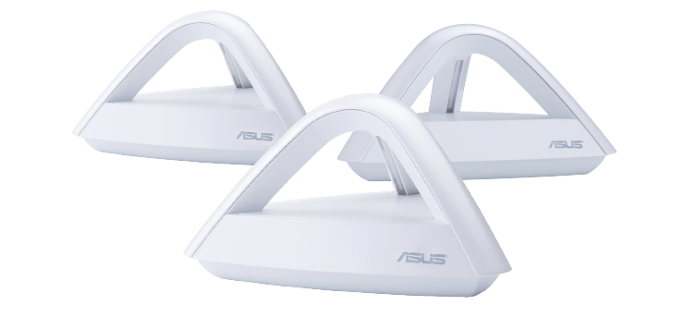 Like its siblings, the Trio shuns traditional router designs in favor of a modern aesthetic that blends in with your home's decor. Most of us try to keep our routers out of sight, but mesh networks require multiple nodes to be placed around the house, which means you can't always hide them out of sight. Discreet design is a must for areas of the house where traditional routers would look out of place.
The pyramid-shaped chassis has ample ventilation to provide airflow to the hardware inside, allowing us to make the Trio extremely compact without needing a fan. The unconventional design also raises the antenna above the circuit board at a 45° angle that improves signal strength to higher floors in your home.
While both the standard Lyra and Lyra Voice feature tri-band 802.11ac, the Trio's dual-band 802.11ac boasts more antennas for higher overall bandwidth on its 5GHz band. A 1300 mbps 5GHz band dwarfs the 867 mbps offered on each of its siblings 5GHz channels, and there's enough bandwidth for client devices and the nodes' backhaul to peacefully coexist. However, the Trio also supports wired backhaul if you prefer to keep node-to-node communications totally separate.
The Trio will work seamlessly with regular Lyra hubs and Lyra Voice. Because the whole family uses the same app for setup and day-to-day monitoring and management, you can mix and match based on your home's layout, whether that's Lyra Voice in the living room and multiple Trios broadcasting signal to additional floors, or a Trio or two as a cost-effective supplement to your regular Lyra nodes. Check out our hands-on of the Lyra Trio for more on its performance.
Pricing and Availability
Lyra Voice is priced at $219.99 while Lyra Trio sells as a pack of three for an even $299.99 USD or $399.99 CAD. Check the table above for retailers selling Lyra Voice and Lyra Trio in North America.