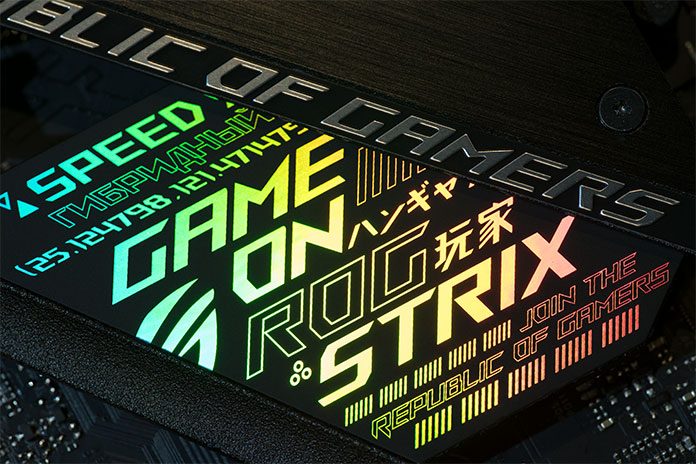 Ryzen reinvigorated AMD desktops with multithreaded horsepower and accessible overclocking. The first wave was a revelation, and another one is rising with two crests. Raven Ridge is a well-balanced derivative infused with Vega-based Radeon graphics capable of smooth 1080p gaming and 4K HDR video. Its musclebound Pinnacle Ridge sibling trades the integrated GPU for more CPU cores and internal I/O geared toward hardcore gamers, content creators, and other power users. Both processors are accompanied by an updated X470 chipset and fresh family of ASUS motherboards. This guide will help you choose the best Ryzen motherboard for your next rig.
Our X470 series spans six boards, each with a unique spirit. The record-setting ROG Crosshair VII Hero and its Wi-Fi twin lead the lineup with a stealthy design for serious overclockers and savvy enthusiasts. Its Strix X470-F Gaming sibling makes ROG enhancements like easy tuning and next-level customization more affordable, while the Strix X470-I Gaming shrinks everything down to Mini-ITX proportions for small-form-factor systems. The TUF X470-PLUS Gaming chooses a different direction with military-grade components and an alliance of industry partners. Outside the increasingly dominant gaming sphere, the Prime X470-PRO provides a mature alternative that's just as potent as its brasher brethren.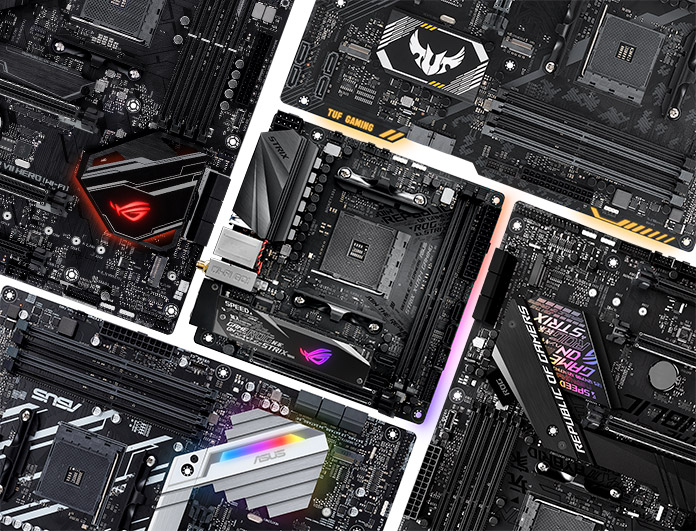 Despite differences within the series, our X470 family is bound together by common features and capabilities honed over nearly 30 years of ASUS motherboards. From tuning to cooling to personalization, it's designed to help you maximize your PC's potential.
Tune your rig the way you want
AMD's Ryzen revival promises faster performance than the previous generation, and the abundance of models with unlocked multipliers gives you the freedom to push beyond stock speeds. With the right modules, memory can be overclocked up to DDR4-3466 and beyond on the ROG and Prime X470 boards. Kits up to DDR4-3200 are supported with integrated graphics configurations, where faster RAM has a more direct impact on gaming frame rates.
Even with the luxury of unlocked multipliers, CPU overclocking is limited by cooling and the individual characteristics of each chip. With a single click, our 5-Way Optimization utility accounts for both by automatically tuning your fans and testing the limits of your CPU. Its integrated intelligence finds the maximum speed your system can sustain without sacrificing stability, and configurable options allow experts to fine-tune the process to suit their needs. Our 5-Way auto-tuner works with all ROG and Prime X470 motherboards, while a separate automated overclocker is built into the UEFI of the TUF X470-PLUS Gaming.
Auto-tuning is backed by extensive manual tweaking options that, in experienced hands, can wring every last drop of performance from a build. We've added a new search shortcut to the UEFI that lets you quickly find and modify specific settings without flipping through pages of menus. Once your setup is dialed in, you can export the profile to share with others, and keep a copy to reload after firmware updates wipe the slate clean. The integrated EZ Flash 3 tool simplifies firmware flashing by automatically downloading and applying the latest update entirely within the UEFI.
Cooler by design
Capable cooling is critical to both reaching and preserving peak performance, especially with Ryzen's increasingly aggressive XFR clock-scaling algorithm opening the taps when thermal headroom allows, but you can't just crank all the fans and call it a day. To minimize the accompanying acoustic footprint, airflow should be applied judiciously, only where and when it's needed.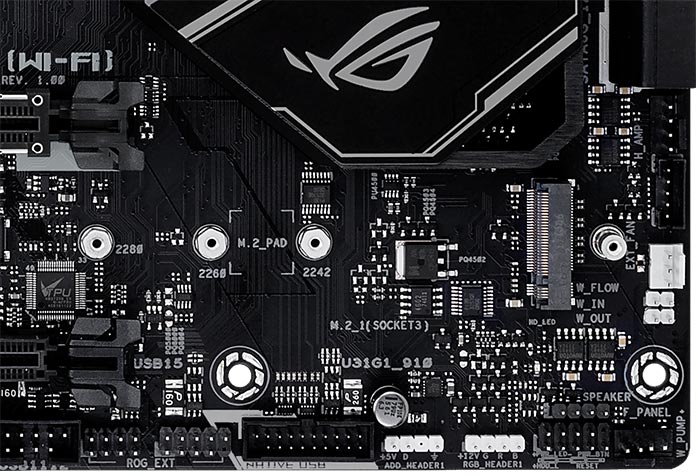 Our X470 lineup lays the foundation with a collection of cooling headers for liquid and air. At least one header on each board is configured for AIO water coolers, so you can plug in and go without additional steps, and some models have additional headers for high-amperage pumps and liquid sensors. Connecting fans is just as easy; all the onboard headers automatically adjust for three-pin DC and four-pin PWM hardware, and the built-in calibration routine runs through each fan's full RPM range to precisely map its behavior before you adjust the response curve.
Most system fans respond to changes in the CPU, motherboard, or chassis temperature. You typically have to pick one, which makes it more difficult for the cooling to react appropriately to a diverse range of workloads, particularly gaming and other accelerated tasks that heat up the GPU more than other components. But the Fan Xpert 4 engine on our ROG and Prime X470 boards lets individual fans respond to the hottest in a group of sensors that includes external thermal probes and the GPU diode on select ASUS and ROG graphics cards. GPU temperature sensing is also available on the TUF X470-PLUS Gaming, optimizing cooling to match the name, but there's no header for external probes or support for sensor grouping.
Make your machine in your image
The extensive array of tweaking options on our motherboards is born from a desire to give you as much freedom as possible when tuning your PC, and that mindset extends to cosmetic customization. Our X470 family sets a neutral tone with mostly monochromatic motifs that give you control over colors and effects via varying degrees of Aura Sync RGB lighting. More than just motherboard lighting, Aura Sync coordinates illumination across a growing ecosystem of compatible components covering every aspect of your setup, from internal parts and external peripherals to a separate Terminal control box that can light up your desk and the surrounding area.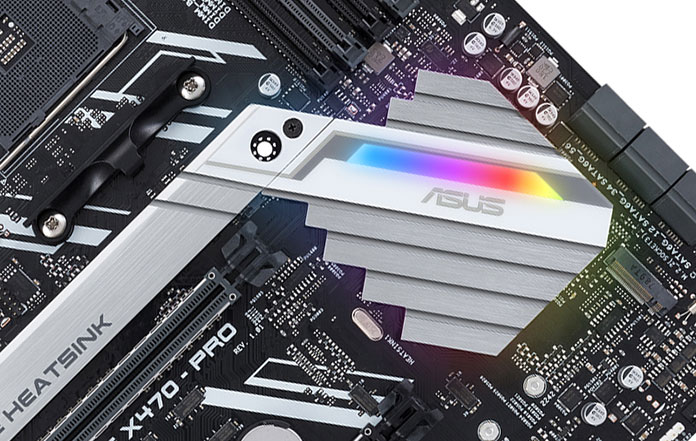 The onboard lighting on our new ROG and Prime models diffuses the harsh glare of naked LEDs to generate a softer, more even glow. All of our X470 boards can power at least two meters of standard RGB LED strips, which is sufficient to light up an entire rig. ROG takes things to the next level with support for addressable lighting devices that expose control over individual LEDs to enable advanced effects and interactions.
Aura software supplies a full palette of colors along with cosmetic and functional effects. It's joined by an expanding Aura SDK that opens up the lighting to developers who want to control it with their own applications, like AIDA64 and Cooler Master's MasterPlus+. We also realize that some people prefer to keep a lower profile, so we've added a UEFI switch that instantly disables all the RGBs and connected strips. The ROG motherboards go even further with a separate stealth mode that turns off smaller diagnostic LEDs, with the Crosshair VII Hero enforcing a complete blackout across its entire PCB.
Solid specs for gaming and more
Heavy graphics cards are a hallmark of gaming rigs, so the PCIe x16 slots connected to the CPU have reinforced metal walls and more secure anchoring to the board. This SafeSlot treatment strengthens the slot in all directions, helping to protect your investment against physical damage from rough handling during shipping, inadvertent bumps traveling to LAN parties, and clumsy graphics card installations.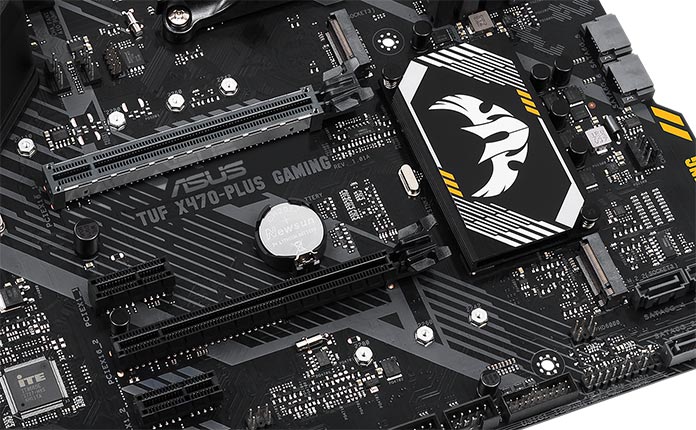 Ryzen CPUs reserve four PCI Express 3.0 lanes for an NVMe SSD, and the X470 chipset adds two more for an additional drive. Although the double-barreled link has lower peak throughput than its quad-lane counterpart, maximum bandwidth is still over 3X higher than a 6Gbps SATA interface. Our X470 motherboards all have dual M.2 slots, so you can equip a primary drive for your OS and frequently used games and applications, plus a secondary one to serve as a scratch disk or house the inevitable spill-over from your Steam library. When it's time to start over, the integrated secure erase tool can wipe both SATA and NVMe drives from right in the UEFI.
USB 3.1 Gen 2 connectivity built into the chipset pushes peak theoretical throughput to 10Gbps for external storage and next-gen devices. Our X470 boards tap into that controller for least two ports at the rear, and most of the ATX models also include an internal header for chassis with turbocharged USB ports up front.
Intel Gigabit Ethernet in the ROG and Prime families supplies reliable wired networking for serious gaming and fast file transfers. Onboard wireless is available on the Crosshair VII Hero (Wi-Fi) and Strix X470-I Gaming, adding convenience without giving up too much speed. The dual-band 802.11ac solution spreads signals over a 2×2 antenna to improve performance, and MU-MIMO supplies an extra kick when paired with a compatible routers like the ASUS RT-AC86U.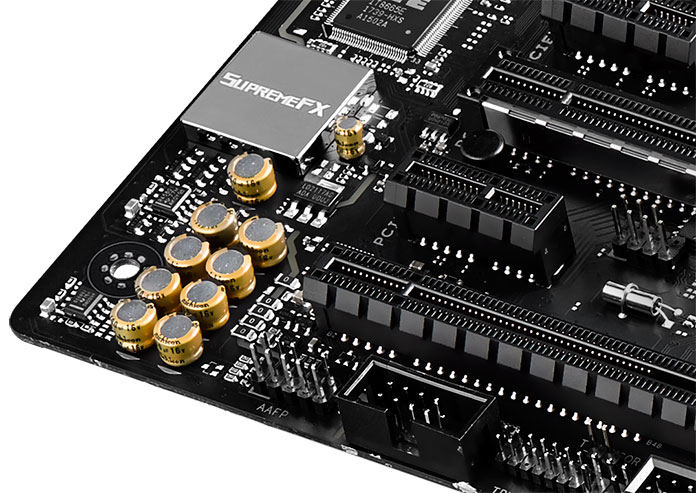 Audio enhancements like shielded codecs and premium capacitors are present across the lineup, and ROG adds dedicated amps to boost headphone output for a range of cans. Since input quality is increasingly important for streaming commentary to followers, coordinating strategy with squadmates, and calling into remote meetings from your home workstation, we upgraded the microphone input on the ROG and Prime boards to achieve a 113-dB SNR with impressive clarity.
Sizing up the contenders
The table below compares key specifications and pricing for the entire family. Click the model name to jump to a deeper look at that board.
Our X470 motherboard picker can also help you narrow down the best model for your needs. This guide's individual board breakdowns begin on the following page, starting with the ROG Crosshair VII Hero.