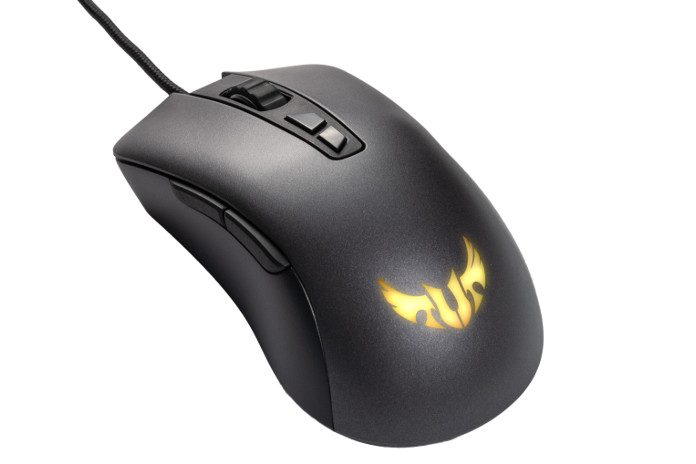 There's a distinct difference between a gaming mouse and your average, everyday mouse. While the mouse that came with your first computer is fine for basic tasks, it's not going to have programmable side buttons or an accurate sensor that keeps up with your quick movements. Plus, regular mice just aren't designed to hold up to the type of punishment of marathon gaming sessions. The TUF Gaming M3 mouse earns its name by delivering on these essential features without charging a premium.
Focusing on the fundamentals
The TUF Gaming M3 is a right-handed mouse that's ergonomically shaped to accommodate both claw and palm-grip styles. When you find yourself in a frenzied firefight, you need a mouse that's going to move as quickly as you do, and is 85g the TUF M3 is designed to not slow you down.
In order to track those fast movements, you need a good, gaming-grade sensor. The Pixart 3325 optical sensor inside the M3 is more than capable of keeping up with your fastest flicks. Two dedicated sensitivity buttons allow you to instantly cycle through four custom settings up to 7000 DPI. The left side of the mouse features two customizable buttons, which are essential for assigning in-game functions like swapping weapons or casting spells.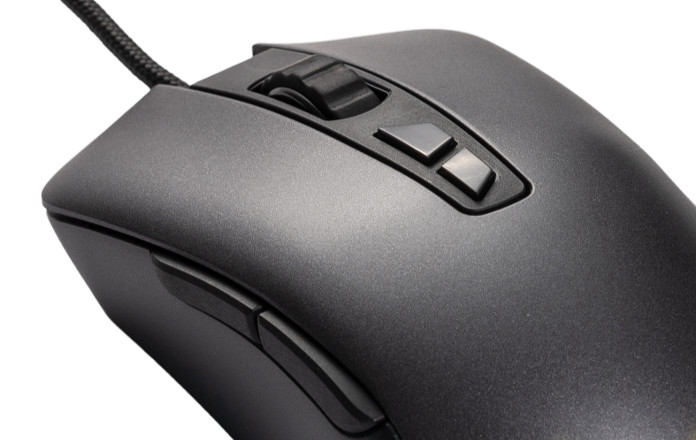 No gaming mouse is complete without some sweet RGB lighting to help it stand out, and the M3 doesn't skimp in favor of cutting costs. The TUF Gaming logo on the back can be customized through Armory II to glow in any color to match the rest of your devices.
Since you'll want to use your mouse as often as you can, it has to be built to last. To ensure this we added a specialized coating to the M3 to increase durability. The Teflon feet are built for 250km of use, and the buttons themselves are rated for up to 10 million clicks. The mouse has also been put through rigorous testing including 300 cycles of rubber friction testing, 50 cycles of RCA abrasion wear testing, and a 65°C sweat test.
Tough but fair
Finding a gaming mouse that has everything you need doesn't have to break the bank. The budget-friendly TUF Gaming M3 packs a gaming-grade optical sensor and a total of seven programmable buttons into a package that has been designed and tested to keep up with the most demanding players. Coming this summer, the TUF Gaming M3 is incredibly affordable at just $19 USD. Check with your local ASUS representative for information on pricing and availability in your region.
We announced a lot of hot new tech at Computex 2019. You can find all of the latest gear from ASUS and ROG in this article.