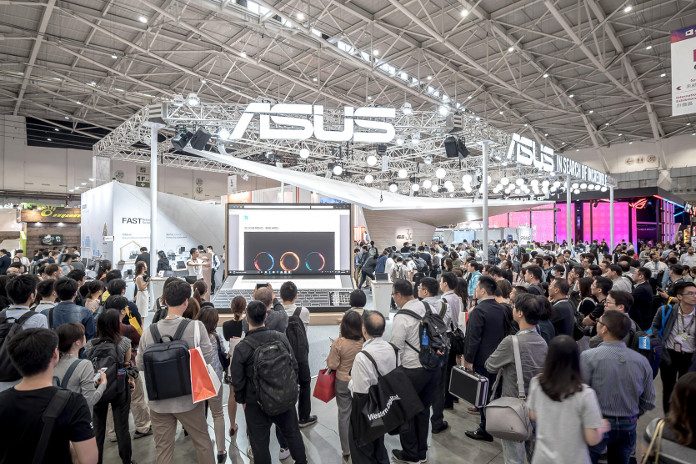 Computex is one of the biggest tech events on our calendar, and every year we bring a bevy of new toys. With a home turf advantage, we go all out, packing our booth with cutting edge technologies and all the new ASUS and ROG gear that we're preparing for release throughout the rest of the year. Computex 2019 is bigger than ever, because we're marking a milestone. This year marks our 30th birthday and it's clear our thirst for innovation hasn't waned. We've got boat-loads of gear to show off, some of which is purely conceptual, and plenty that's coming in just a few months' time. Read on to check out everything we've got at the show.
Celebrating a very nerdy thirty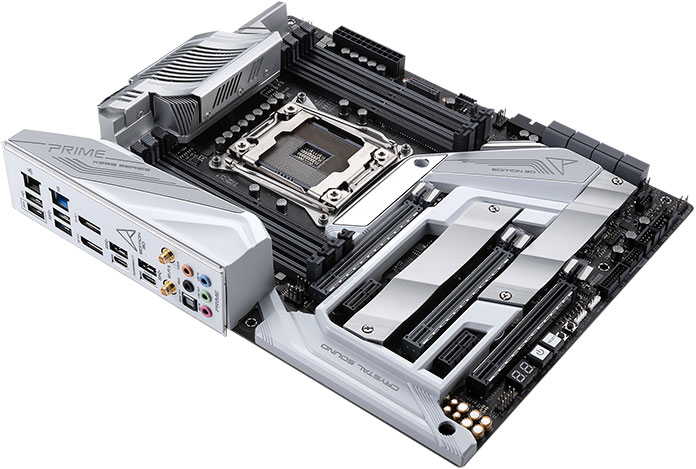 Over the years, we've expanded into every corner of the PC industry, from ultraportable laptops to massive monitors, and everything in between. To celebrate our birthday in style, we're releasing 30th Anniversary Editions of some of our flagship products. They debuted at Computex alongside a host of new products that will pave the way for the next three decades of innovation.
The new Prime X299 Edition 30 is a reflection of our storied past and also emphasizes the fact that our focus remains squarely on the future. This exquisite high-end desktop board has the cutting-edge performance and signature features you'd expect from ASUS, including a powerful VRM tailored for overclocking, intuitive cooling control for your entire system, next-gen connectivity at every turn, and extensive customization through lighting and more. It also includes innovations you might not expect, like an all-new Smart Control Console that adds an external OLED with gesture tracking and voice input. The Prime X299 Edition 30 reinforces our position as the world's leading motherboard maker and is the culmination of our three decades of experience developing motherboards. You can read more about it here.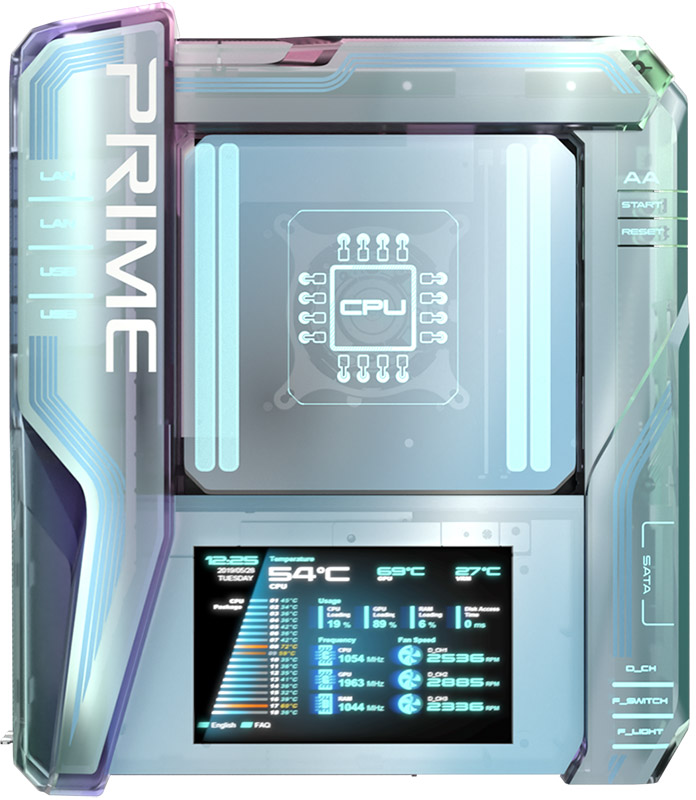 Our newest X299 board will be available soon, but we're always focused on the next big thing, so we also brought a hint of the future of our Prime series, too. The Prime Utopia is unlike any motherboard you've ever seen. Traditional motherboard layouts put everything on one side of the system, which limits space and cooling for the hardware that needs it the most. This concept board moves GPUs to the back, where a dedicated chamber provides superior cooling with easy access. It also removes the ambient temperature in the main chamber, which is better for the other components and prevents the cards from obstructing airflow.
The Utopia's unique layout leaves enough room for an expansive water block capable of chilling monster VRMs, and creates more space for extra expansion slots that take advantage of growing bandwidth in the CPU and accompanying platform. In addition to mounting a graphics card at the back, Utopia hangs four M.2 slots off the front face, enabling insanely fast SSD RAID arrays with ample cooling and easy accessibility. High-end systems rarely feature this many M.2 slots, or they bury them behind graphics cards that obstruct upgrades and increase drive temperatures. The proprietary Hydra Cortex fan header supports up to four fans from a single motherboard connection while still allowing for the independent tuning and control of each fan, and system performance can be monitored and settings adjusted via an extra large OLED display. Read all about the Prime Utopia concept motherboard here.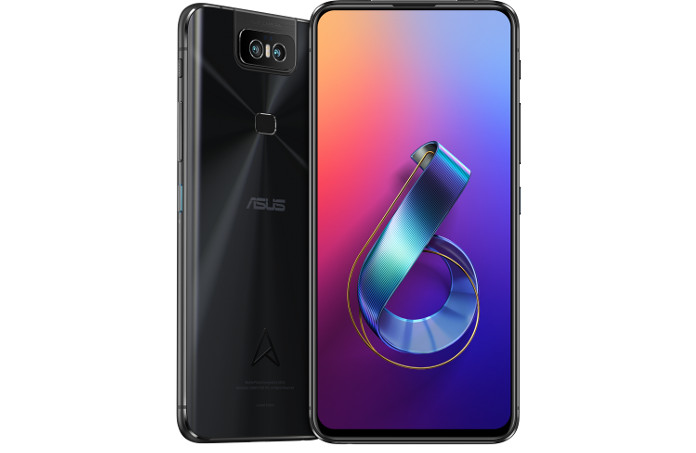 Continuing in our quest for incredible, the ZenBook 6 tosses out the rulebook for smartphone design with a bezel-free screen and a motorized flip camera that allows the front- and rear-facing cameras to share the same high-quality 48MP sensor for uniformly superior picture quality. The ZenFone 6 Edition 30 is decked out in black and bumps the specs up to 12GB of RAM and 512GB of storage. Under the hood, it features a powerful Snapdragon 855 SoC from Qualcomm. The camera's motorized module makes panoramas, wide-angle shots, and group selfies as easy as pressing the shutter button, but the implementation of this mechanism was quite complex. We had to rely on our experience in motherboards to make space for the camera, motor, and wiring without reducing the size of the 5000mAh battery or making the phone itself larger. The ZenFone 6 runs a near-stock version of Android that is free of clutter and is on the list of approved devices for the Android Q beta program. Read more about this extraordinary phone here.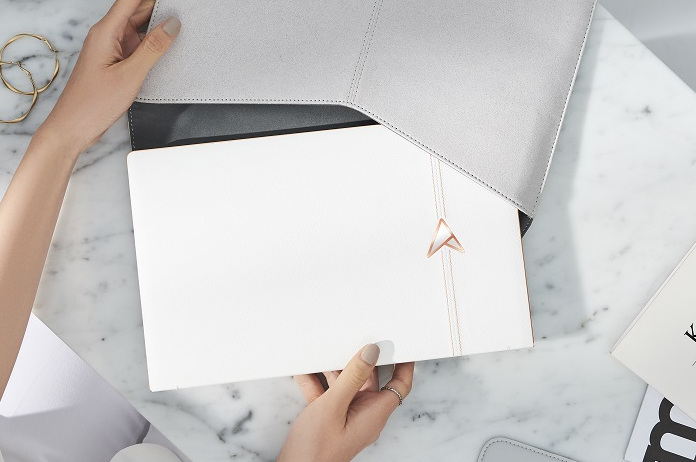 We've always marched to the beat of our own drum for ultrabooks. Decked out in rich Royal Blue and gilded with Rose Gold trim, the ZenBook line stands out in a sea of too-similar silver and carries an air of opulence that's hard to match. For our birthday, we wanted to go all in on luxury, though. The new ZenBook 13 UX334 Edition 30 carries all the same great features of our upgraded ZenBook 13, including the latest generation of Intel processors, discrete graphics, a generous helping of PCIe SSD storage, and our new ScreenPad 2.0 for streamlining your productivity. However, this laptop adds an extra layer of extravagance with hand-stitched Italian top grain leather that's dyed Pearl White. It bears an ASUS 30th anniversary emblem fashioned from gold-plated ceramic glaze, and the laptop's pure white exterior is accented by diamond-cut Rose Gold edges along the laptop's lid as well as around the ScreenPad. Even with this fancy treatment, the ZenBook is still just 0.73" thick, so it's eminently portable. Each laptop is accompanied by matching accessories, including a complementary sleeve, mouse pad, and Pearl White mouse and power adapter. Read all about our most luxurious laptop yet here.
The changing face of laptops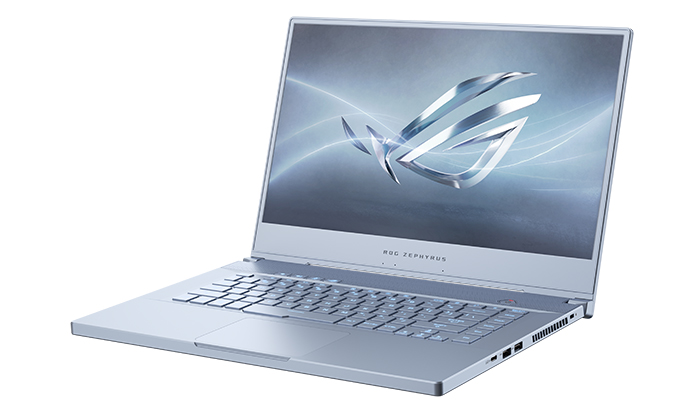 Continuing the trend for unique looking laptops that push the boundaries of conventional design, 2019 brings a striking new color for our newest ROG gaming laptops. Though Original Black is here to stay, this year's focus on ROG Intelligent Cooling inspired our designers to find a cool color to complement our improved thermals. The result is a frosty shade that looks and feels brighter and lighter, bringing new energy to gaming laptops. To retain a sense of boldness and hint at the hardware within, we passed over sleepier shades in favor of high-energy blues inspired by science fiction.
Glacier Blue unifies these concepts with a wintry look. This specific shade has a slight silvery sheen in the light, making it appear paler and more polished from a distance, but it becomes surprisingly saturated upon closer inspection. The brighter appearance helps mask fingerprints and other blemishes while also blending in with more mainstream and professional laptops. Bolder blue tones jump out when you're up close or in darker environments, providing a shot of color along with more contrast for RGB lighting. Glacier Blue is coming later this year in the Zephyrus S GX502, Zephyrus M GU502, and Strix G G531 and G731. Get an eyeful of our true blue laptops here.

Fresh hues aren't just reserved for our gaming laptops, though. Our affordable VivoBook S line once again flies the flag for laptops cloaked in color. This year's new models up the ante with bolder color-blocked designs that are inspired by music, streetwear, and nature. The VivoBook S14 and S15 are based on a powerful combination of 8th Gen Intel processors, discrete graphics, and lightning-fast SSDs designed to keep pace with every aspect of your life. They're made for getting work done, whether you're at school or the office, but are powerful enough for creative pursuits, too. The slim design features our ErgoLift hinge for more comfortable typing and a metal lid for a more premium feel. Specific models also incorporate a second screen. Dubbed the ScreenPad 2.0, this 5.65" display comes from our high-end ZenBook line and allows you control music, check in on your calendar, keep an eye on chat apps, and more without changing tabs or minimizing windows. Read up on the most stylish VivoBooks to date.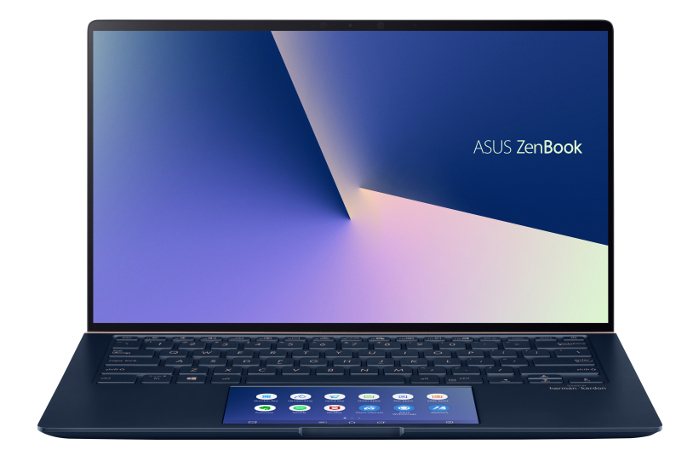 An updated look is crucial to staying on top of trends, but we're focused on functional changes that make a difference to how you work, too. Our ZenBook 13, ZenBook 14, and ZenBook 15 are the foundation of our ultrabook family, balancing price and power to offer maximum performance across a range of sizes. They're wrapped in our signature Royal Blue with luxe Rose Gold accents, and like the ZenBook 13 Edition 30, the entire family benefits from our ScreenPad 2.0, a 5.65" IPS display that sits in the laptop's palm rest in place of the touchpad.
Once limited to the premium ZenBook Pro, the ScreenPad swaps your everyday touchpad for a high-res touchscreen with native apps and the ability to dock handy tools like your calculator. The ScreenPad complements a variety of primary displays wrapped in razor-thin bezels. Ranging from 13.3" to 15.6", the smaller laptops are more compact and ideal for people who spend a lot of their time hopping from one place to the next between bouts of work. The roomier 15.6" ZenBook 15 UX534 packs a bigger display, but NanoEdge bezels keep the footprint compact enough to slip into a backpack or messenger bag. The whole family runs on the latest generation of Intel processors and features up to 16GB of RAM and up to 1TB of SSD storage for faster multitasking. Read all about the new ZenBooks here.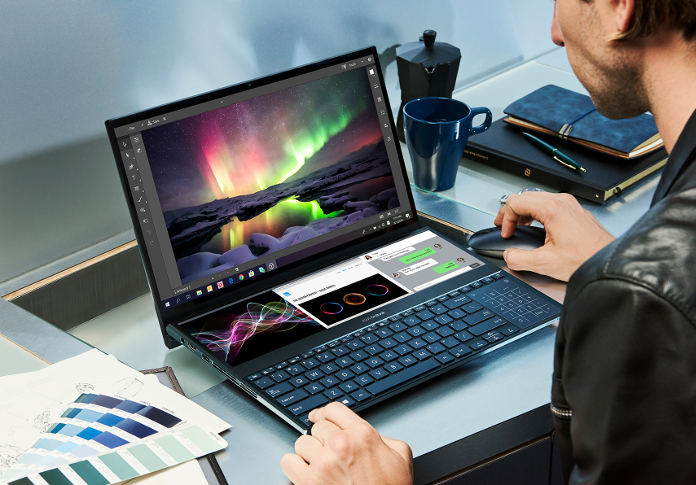 At ASUS, we pride ourselves in stepping outside the confines of what's considered conventional to see if there's a better way of doing things. While the ScreenPad adds a miniature panel that streamlines your workflow by relocating certain functions and toolbars to maximize screen space without hiding important windows, we realized that a second screen could be more useful for a wider variety of people if we moved some things around.
The ScreenPad Plus is a roomy second display that spans the full width of the keyboard on the new 15.6" ZenBook Pro Duo UX581 and 14" ZenBook Duo UX481. In the ZenBook Pro Duo, it takes the form of a 14" touchscreen that spans the full width of the laptop and sits under the display, while the more compact ZenBook Duo boasts a 12.6" touchscreen stretching from one side of the chassis to the other. Both are carefully sized to match the display that sits directly above, resolution and all, so dragging windows down is seamless and you won't have to deal with differences in scaling.
Designed for more demanding workloads, this pair of laptops feature powerful Intel processors, discrete graphics from NVIDIA, and blazing fast PCIe-attached storage. They're wrapped up in a brand new Celestial Blue that's business-like without being boring. Subtle pewter grey accents highlight the angular edges and show off the new futuristic look, while oblique cuts on the back edge and sides lend an elegant air of authority that feels all business. Get all the details in this article here.
Seeing the future of displays
We pride ourselves in packing our PCs with enough performance to tackle any task, but we can't pretend it's just what's on the inside that counts. Your computer's display is crucial to a comfortable and visually great experience while you work and play. For Computex 2019, we've brought better displays for everyone, from pro gamers to traveling professionals. We even have a little taste of what's to come in future products.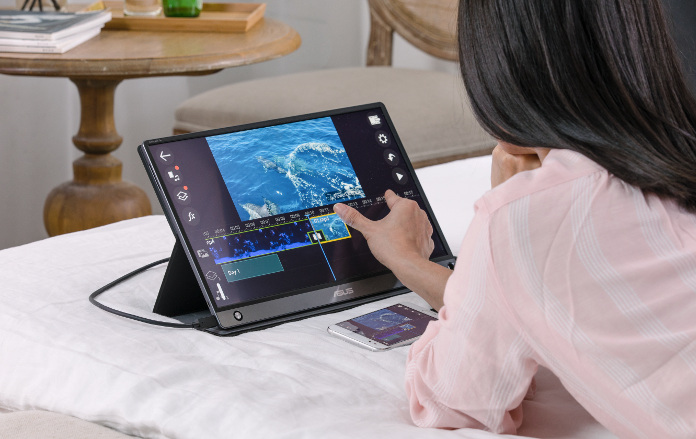 Portable monitors that connect to your laptop aren't new, but the newest ZenScreen features a touch panel that allows for easier interaction and allows you to connect your Android phone. Whether you're working on the road or just hunkering down in your hotel with Netflix, the ZenScreen Touch MB16AMT ensures you won't be stuck on a small screen. The MB16AMT boasts a 15.6" Full HD panel and is complemented by a new ZenScreen Touch app that allows you to hook it up to your Android phone, too. Read all the details in our introductory article.
A peek at the future of gaming laptops
ROG has made a name for itself with high-quality displays. At CES, we demoed a cutting-edge 240Hz panel inside the Strix SCAR II, and Computex presents another opportunity for us to show off a taste of what's to come. The ultra-slim Zephyrus S GX502 has been turned into a test vehicle for two jaw-dropping 4K demos. One takes the Ultra HD resolution up to a blistering 120Hz with 3ms response and full Adobe RGB coverage, while the other showcases the same pixel density in a gorgeous AMOLED with high dynamic range.
Though they're not available on existing ROG laptops, these displays highlight how we're looking at complementing the ultra-fast Full HD panels that already populate the Republic of Gamers laptop lineup. They also underscore the work we're doing to guarantee the color accuracy of select models to meet the needs of creators and professionals who harness the power of gaming machines to turbocharge their creativity and productivity. You can read more about the future of our gaming laptop displays here.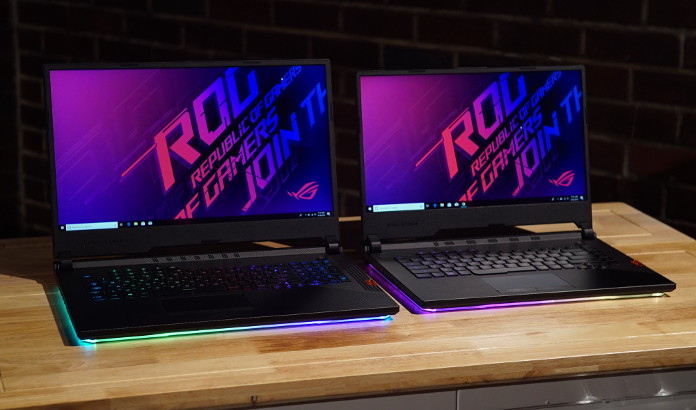 For those looking to up their game in the more immediate term, the ROG Strix SCAR III and Hero III are both already available with 15″ 240Hz panels, and 17″ variants with the same ultra-fast refresh rate will start arriving in Q3. Each one packs the latest generation Intel CPUs as well as NVIDIA GeForce RTX graphics capable of feeding triple-digit frame rates to their impressive displays. Read more about these magnificent gaming machines in this story.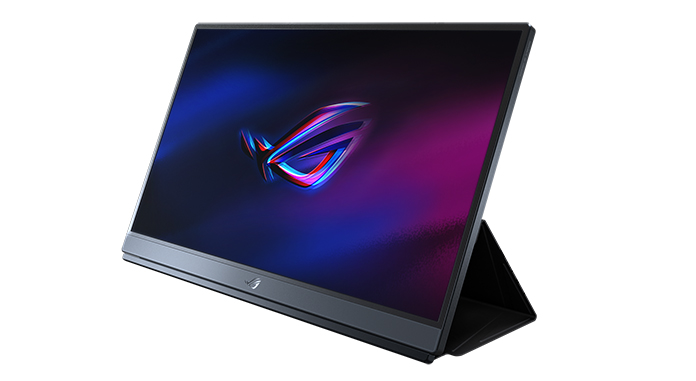 If you're not in the market for a new laptop just yet, the ROG XG17 serves up 240Hz gaming on the go without the need for a new notebook. This portable display gives you 17.3" of screen real estate and a maximum refresh rate of 240Hz with a 3ms response time. A pair of 1W speakers ensure you always have sound, even when you forget your headset at home, and at less than half an inch thick, the XG17 takes up minimal room in your backpack, so stashing it away for your next trip is a no-brainer. This high-performance portable monitor is an upgrade that's capable of improving the gaming experience across all your mobile devices, and it will be available to buy soon. Click through to ROG for more information on our 240Hz portable gaming monitor.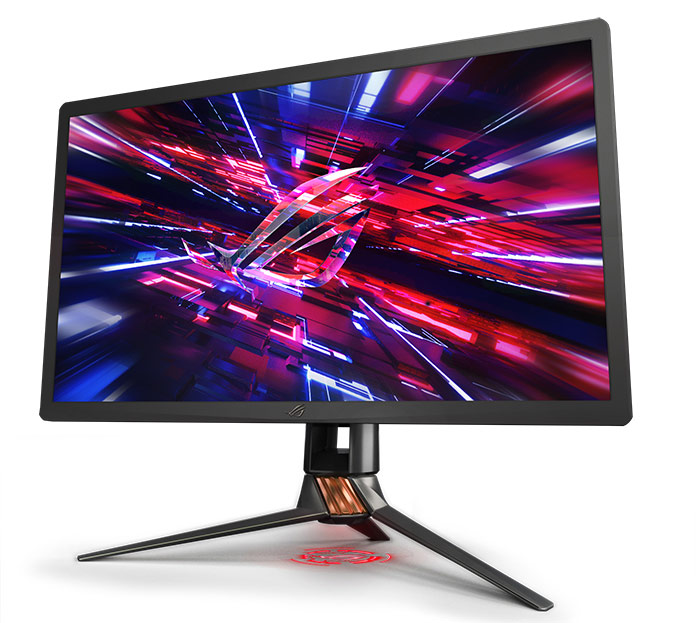 We haven't focused all of our efforts on gamers on the go. Our ambition to deliver the best gaming displays also extends to desktop monitors that stay parked on your desk at home. Our ROG Swift PG27UQ is already the envy of every gamer. With its ultra-sharp 4K resolution, smooth 144Hz maximum refresh rate, support for HDR content, and NVIDIA G-Sync, it ticks off every feature on the "dream monitor" list. So, of course, we set about improving upon the original.
Localized backlight dimming is key to helping the PG27UQ achieve its prestigious VESA DisplayHDR 1000 and UHD Alliance UltraHD Premium certifications. By dividing the monitor up into 384 distinct zones that could be individually controlled, we maximized the contrast between the darkest areas on-screen and other zones displaying up to 1000 cd/m² of brightness. The next-generation 27" ROG Swift PG27UQX will be our first gaming monitor that utilizes Mini LEDs to enable 576 distinct zones. More zones make it possible to illuminate smaller objects without bright light bleeding all over dark scenes. Since that's one of the main critiques leveled against today's best displays capable of full-array local dimming, the PG27UQX represents a big step forward in bettering the LED LCD category as a whole. The PG27UQX isn't available just yet, but you can drool over it here in the meantime.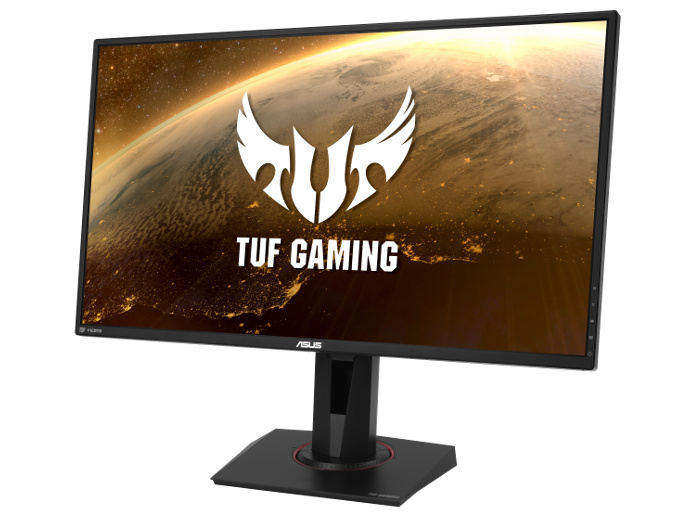 For gamers on a budget, our newest TUF Gaming monitors come equipped with ELMB Sync and are ideal for competitive players targeting a better experience at a lower price point. This trio of desktop displays uses a new breed of Extreme Low Motion Blur tech that allows you to enjoy the blur-reducing effects of ELMB and adaptive sync at the same time. Dubbed ELMB Sync, this new implementation of ELMB means no longer having to choose between smooth, lag-free animations or blur reduction.
We've got a range of panel types each leveraging this technology to deliver a Moving Picture Response Time of only 1ms and variable refresh rates of up to 155Hz. As members of ASUS's gaming monitor family. These displays also come equipped with our GameFast input lag reduction technology as well as GameVisual optimized color presets, Shadow Boost for better visibility in dark scenes, and TÜV certification for flicker-free operation and low blue light emission. Read all about ELMB Sync and our TUF Gaming monitors here.
What's new for desktops
Mobile gaming continues to grow and evolve, but our hearts belong to the art of the custom build, and there's never been a better time to plan out a new PC. AMD is returning with 3rd Gen Ryzen CPUs that pair its Zen 2 architecture with next-gen PCI Express 4.0 connectivity, promising more bandwidth and performance than previous generations. The family remains focused on offering high numbers of cores and threads, and that class of chip needs a quality motherboard. For Computex 2019, we debuted a complete lineup of motherboards based on AMD's X570 chipset.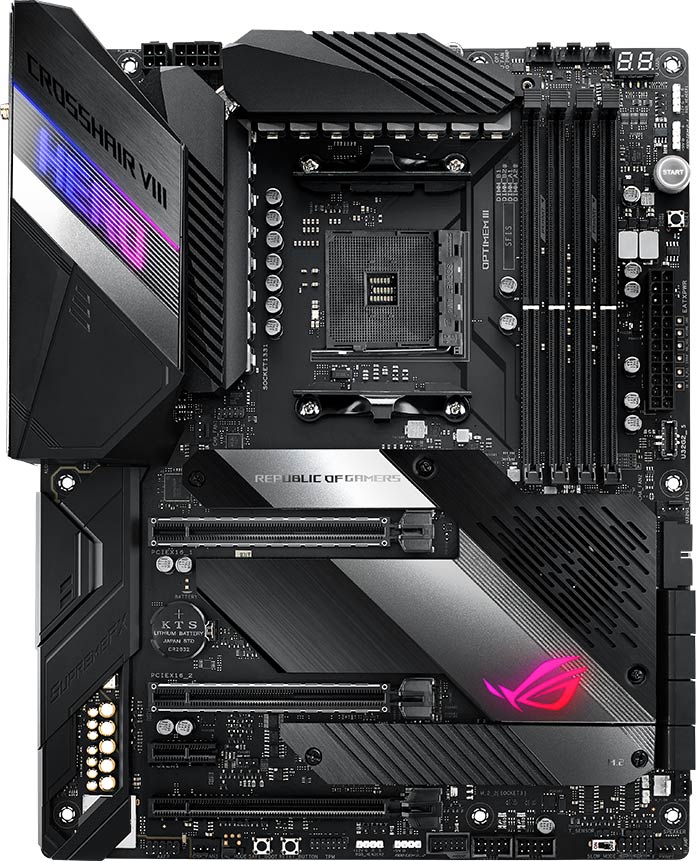 The cast includes the Republic of Gamers, whose Crosshair VIII boards are fit for the most demanding overclockers and gamers looking to extract every ounce of performance from their systems, and the ROG Strix series, which focuses on good looks coupled with strong core performance. Our TUF Gaming boards roll up essential features in battle-tested packages with affordable prices, while those who prefer subdued styling with carefully chosen features can turn to the Prime family, which still has enough punch for power users. Pushing further in that direction, our first Pro workstation motherboard for Ryzen processors provides a platform for serious workstations and creative professionals. Check out this ASUS X570 guide to help you find the best Ryzen motherboard for your needs and budget.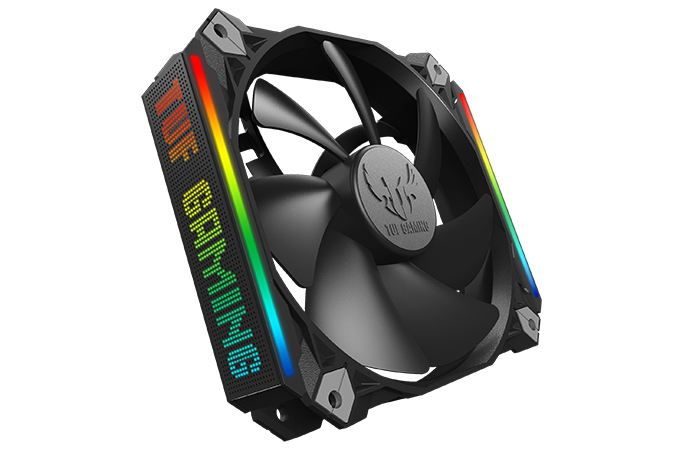 ASUS has expanded into an astonishing number of categories, including RGB backpacks, but we'd never ventured into the world of case fans until now. The new 120 mm TUF Gaming ARGB TF120A1 fan is our first, and it ticks all the boxes for enthusiasts. This affordable fan makes use of a MagLev system to keep noise to a minimum, and true to its name, is good for up to 400,000 hours at 25°C with your PC running non-stop. Enhancements to the construction of the fan, including precision-engineered grooves and rounded corners on the blades, help to increase airflow and control turbulance, further improving the TF120A1's acoustic properties. Of course, we can't resist RGB, and the TF120A1 is no different. Though a lot of case fans with RGB lighting utilize larger hubs or thicker frames to house their LEDs, we specifically sought to avoid those compromises, instead opting to mount low-profile panels on the fan's sides. Read all about our first case fan here.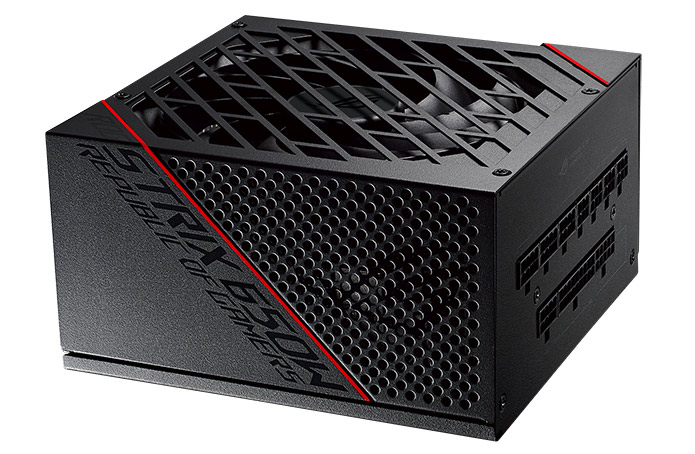 Last year's Thor 1200W represented our first foray into the world of PSUs, and this year we're expanding our lineup with the addition of the ROG Strix 750W and ROG Strix 650W. These PSUs emphasize the virtues of owning a high-quality power supply and come complete with 80 PLUS Gold certifications, a thermal solution that draws on our expertise cooling graphics cards to keep noise to a minimum, and 10-year warranty to protect your investment. To create the most effective cooling subsystem possible for our Strix PSUs, we drew from our experience with the Thor and tapped into the technology that cools our latest graphics cards. The Strix PSUs feature Axial-tech fan design that has trickled down from our top-end NVIDIA RTX graphics cards. During our internal tests, this dual ball-bearing fan was able to push 21% more air volume than competing fans when running at a noise level of 25dB. The ROG Strix 650W and 750W feature a matching understated black aesthetic, which helps them to maintain a low profile, and fully modular cables help you keep your build neat and tidy, too. Read more about this pair of PSUs over on the ROG site.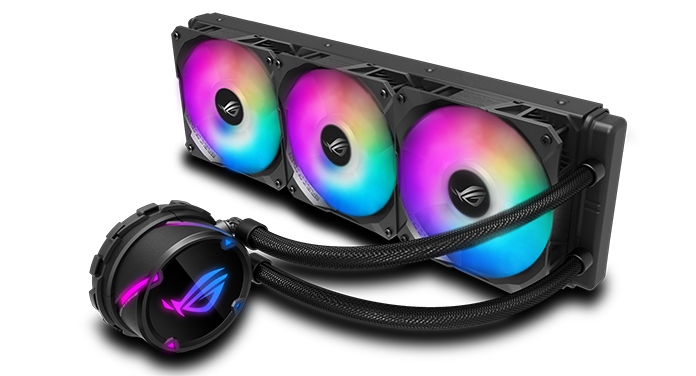 We debuted our first liquid coolers at Computex just last year, but we now have a complete family to cater to all kinds of builds, and it's still growing. The brand new ROG Strix LC RGB cooler features the same high-performance and closed-loop design as our more affordable ROG Strix LC AIO cooler, but this one doubles down on RGB for a totally blinged out look. Two specially-designed radiator fans and the NCVM-coated pump cover have been equipped with individually addressable RGB lighting, and Aura Sync support allows you to match your AiO cooler to the rest of your compatible PC components. The ROG Strix LC RGB cooler is available with 120-mm, 240-mm, and 360-mm radiators, and the wing-blade fans are optimized for airflow, just like our ROG graphics cards. Read more in our AiO cooler guide.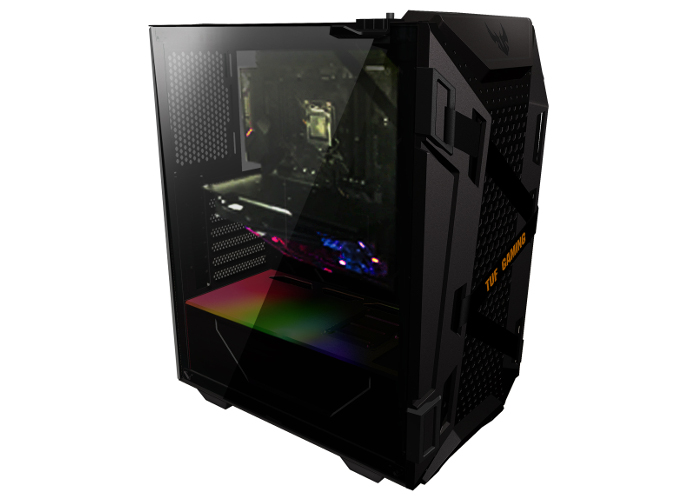 The right case will leave room for you to upgrade other elements of your build as time goes on, and keep you happy for years. Our TUF Gaming series draws on our considerable expertise in the PC DIY space to cater to a more modest price point without compromising on what matters. The TUF Gaming GT301 is designed to give you plenty of airflow throughout the system, reducing the possibility of heat pockets in key areas, like the graphics card. It marries an eye-catching perforated honeycomb front panel and a crisscross of fabric straps on the front for a stylish design that prioritizes functionality.
In total, this mid-tower supports a total of six fans, and it has space for air coolers up to 160-mm high. Three separate air filters on the top, bottom, and front of the case trap dust as it comes into the case and keeps it off your components. All three filters are easy to remove and clean, and the ones on the front and top are magnetic for faster maintenance. A 30-mm gap behind the motherboard helps keep your rig tidy, sparing you the visual of a nest of cables that spoil the look, and some additional RGB lighting on the GPU holder helps to spice up blacked out builds. The TUF Gaming GT301 will be on sale later this year, but you can sneak a peek at the details in this article.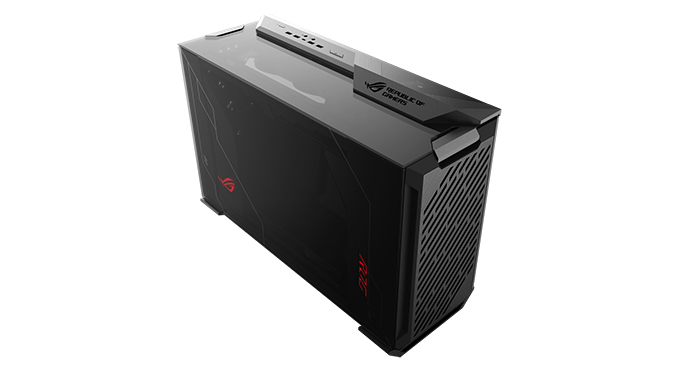 Anyone can build a killer gaming PC in a full-size ATX tower, but it's much more difficult to finesse high-end hardware into a compact form factor. ROG is gearing up to help you triumph over physics with an ITX case that is naturally diminutive but loaded with provisions for high-performance cooling. Premium materials, fully modern I/O, and eye-candy extras like an integrated color OLED all reinforce this case's top-shelf status. While we know you'll love the concept of this pretty case, the engineering that went on inside is even more impressive. The meticulously arranged interior positions your mini-ITX motherboard at an 11-degree slant to keep the board off the bottom panel, creating extra room for air circulation and cable management. On show behind a brushed aluminum frame and tempered glass, it's sure to turn heads, too. This concept case isn't quite ready for launch, but you can read all about it over on ROG while you wait.
Tying it all together with peripherals
The finishing touches for any great gaming rig are peripherals capable of keeping up with you while you play. This year, we have some upgrades to a couple of our favorite weapons in our arsenal, and a few new additions, too.

Announced earlier this year, the ROG Strix Scope is a keyboard tailored for FPS players. With its minimalist design all decked out in black, it keeps a low profile on your desk while you play. The newest version is a little less subtle. With distinctive grey and splashes of red, you'd be forgiven for mistaking this for a retro keyboard, but the ROG Strix Scope PBT marries its old school vibe with new premium materials that are built to last even longer.
The newest Scope's keycaps are fashioned from PBT, a special type of high-quality plastic that's more expensive than conventional ABS. It's more resilient to heat and chemicals, and also resistant to the shiny spots we start to see on our most used keys that can make them feel almost oily. PBT isn't used as often as ABS because it's pricier and harder to mold, especially for larger keys, which can shrink back after the molding process is complete. For the Scope PBT, we went for an all-PBT design for the keys, including the space bar and its oversized Ctrl key. Our ergonomic Xccurate design stabilizes both sides of the larger Ctrl key to make it easier to press, so you won't be foiled by a missed click when your pinky catches the edge without enough pressure to register.
To match the nostalgic color scheme, the Scope PBT forgoes RGB in favor of a classic look, but the mix of light grey, red, and black keys makes it easier to find your way around than all-black designs. Check out the ROG Strix Scope PBT's debut in this story here.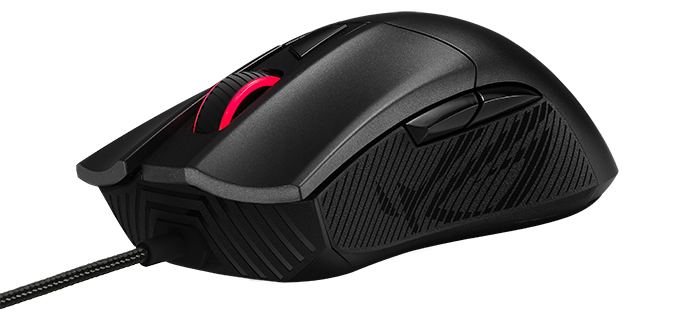 The Gladius II Core mouse shares the same DNA that made previous iterations such great sidearms, but it includes some design tweaks that are all its own. Changes in the construction allowed for the overall weight of the mouse to be cut by more than 20g, making it the lightest Gladius ever. Our simple three-step process for swapping out the durable Omron switches hasn't changed, though, and it lets you easily customize the feel of your clicks.
Also on the list of upgrades is the sensor inside the mouse. The Pixart 3327 features a maximum 6200 DPI and a dedicated button just behind the scroll wheel lets you skip between four different settings as you switch from work to play. Dedicated buttons on the side can be programmed to keep specific functions within thumb's reach, and Aura Sync-enabled RGB lets you coordinate the lighting on the back and scroll wheel to match the rest of your setup. Designed with an emphasis on ergonomics and accuracy, the Gladius II Core will be available very soon. Click through to read all about the updates we made to this awesome mouse.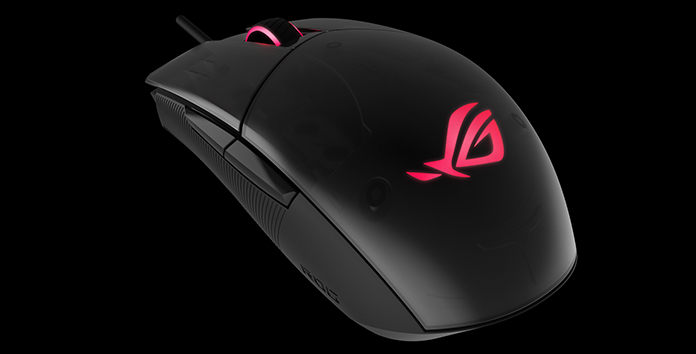 The Strix Impact II takes its design cues from the original with an ambidextrous body that's comfortable for lefties and righties alike. We improved on the original by making the Impact II slightly larger than its predecessor, so it's more comfortable and easier to hold during extended gaming sessions. However, changes to the design cut the weight down so that it's lighter than before and easier to whip around the mat, too.
One of the more significant upgrades is the mechanical button tensioning that keeps the primary buttons ready to be clicked at all times. Each hinged button features a spring that gently pulls down on the mechanism, so it actuates with less pressure. Underneath, the Omron switches are rated for 50 million clicks and can be swapped out if you have a preference for a specific click-feel. The necessary extras, like programmable side buttons, Aura Sync-compatible RGB lighting, and a dedicated DPI switch tucked underneath make for a focused mouse that dispenses with the extras in favor of the features that truly matter. Read all about it here.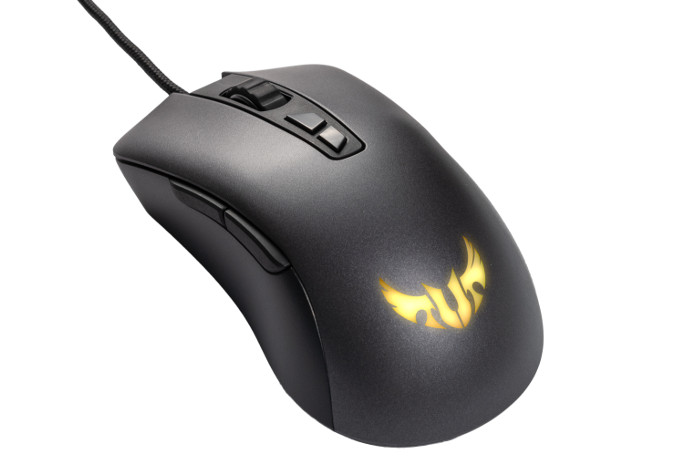 The difference between a gaming mouse and a regular mouse is significant. Of course, you can use any mouse to play games, but having a tool tailor-made for the job gives you an edge. With programmable side buttons, an accurate sensor that keeps up with your quick movement, and a comfortable design, the TUF Gaming M3 is proof that you don't need to buy the fanciest mouse you can find. It delivers on all the essentials of a great gaming mouse without charging a premium and even throws in some RGB lighting for good measure. Two dedicated sensitivity buttons allow you to instantly cycle through four settings up to 7000 DPI, and the left side of the mouse features two customizable buttons, which are essential for assigning in-game functions like swapping weapons or casting spells. The TUF Gaming M3 is geared for gamers on a budget and has a specialized coating to help withstand sweat and friction from long gaming sessions. Read all about it before it comes out later this year.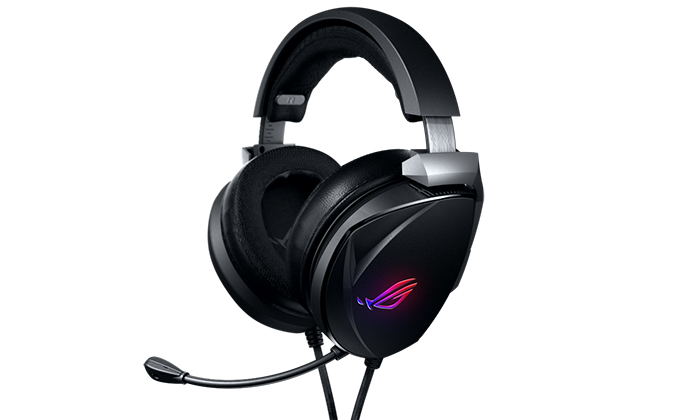 Great audio plays a key role in most games. Whether you're tracking enemy fire from a distance or listening for the sound of the opposing side sneaking up behind you, hearing every sound clearly is crucial to playing well. This week, we announced two new gaming headsets designed to deliver improved audio for clearer, more immersive sound while you play. The new ROG Theta and ROG Theta Electret both feature the same slick look to match the Republic of Gamers aesthetic, but they leverage separate and very different technology to cater to a wider variety of people. The ROG Theta packs eight large Essence drivers that deliver rich surround sound from any USB Type-C device. If you're looking for an analog solution, the ROG Theta Electret combines electret and dynamic drivers for impressive stereo audio that balances the best of both technologies.
The ROG Theta takes a unique approach to multi-channel surround. Instead of embedding five smaller drivers in each cup and getting poor bass production in games that don't effectively utilize the dedicated subwoofer channel, the Theta drops the sub driver and pipes the entire frequency spectrum to four larger drivers for the front, center, side, and rear channels. The Realtek S1220A 7.1 channel codec delivers pinpoint placement of effects, while improved noise-canceling keeps your communications with teammates clear and free of background noise.
The ROG Theta Electret uses a dual-speaker setup that pairs an electret driver with a dynamic transducer to get the best audio from both. The electret driver creates sound with significantly less distortion and excels at mid-range and high-frequency production, and we bolster it with a 45-mm dynamic driver to cover everything from 20Hz to 7.5KHz. The Theta Electret comes with a 3.5 mm to 6.3 mm jack adapter so you can easily connect to your hi-fi setup at home, and the specially-tuned boom mic is certified by TeamSpeak and Discord to ensure your voice will come through loud and clear as you play. Read all about the Theta twins here.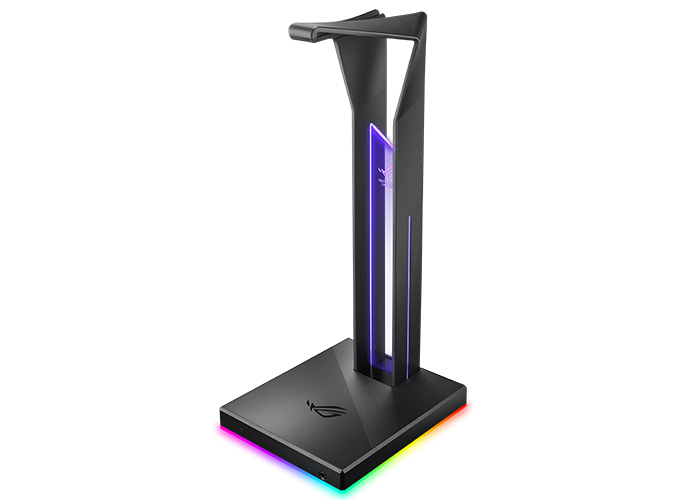 To keep your headphones safe and sound when you're not playing, the ROG Throne Qi stands on guard and offers a whole host of features designed to minimize mess and maximize convenience.
This headphone stand packs in 18 individual RGB lighting zones, so it can stylishly light up to match the rest of your Aura Sync-compatible components and accessories, but the Throne Qi is more than just a pretty place to rest your headphones. To provide the most detailed and immersive sound possible, it features a built-in high-resolution ESS 9118 DAC, amplifier, and hyper-grounding technology. This means that it's not just passing a signal through to your headset, it's upgrading your audio, too. A Qi wireless charger built into its base charges your phone while you play, and a pair of USB 3.1 ports to top off other devices. Check out this article on ROG for more.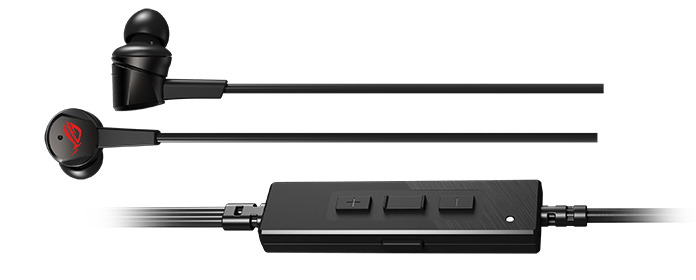 Good audio is just as important when you're playing on the road as it is at home. Gaming on the go has never been more popular thanks to the sheer number of capable phones and compelling games available today. Unfortunately, most gaming headsets are massive, which makes them awkward to take with you when you leave the house. The ROG Cetra earbuds bundle the fidelity of gaming headphones in a portable package complete with active noise canceling to block out the distractions of the world around you. Just like any good gaming headset, you'll find incredibly strong bass and optimized audio, and hear every little detail thanks to our ASUS Essence driver. The USB Type-C connector is compatible with the majority of modern phones, and an in-line remote gives you quick control over ANC so you can switch it on, off, or to ambient mode depending on how much you need to hear around you. Get your first glimpse of the ROG Cetra here.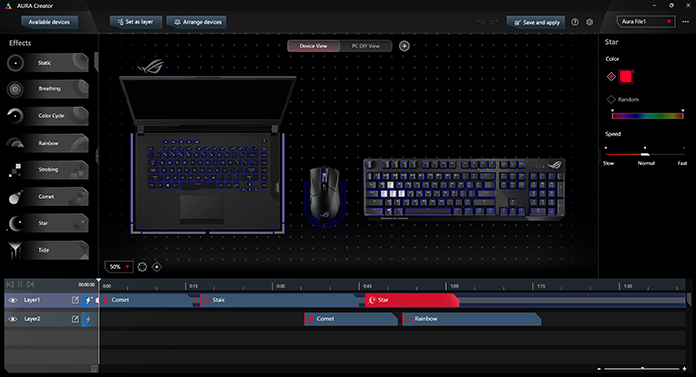 We are crazy about RGB, and we are absolutely not ashamed of the lengths we will go to for the best lighting possible. Aura Sync allows you to coordinate the lighting on compatible ASUS and ROG accessories to make sure your entire setup matches, and Armoury II software makes it easy to tweak lighting depending on your mood or even the game you're playing. This year, we're taking things a step further with Aura Creator.
Aura Creator is a brand new RGB effect editing software developed in-house at ASUS to provide complete creative control over the lighting across your entire battlestation. At a glance, the user interface bears a striking resemblance to video editing software. The primary working space visualizes your gaming setup, just above a timeline where different effects are layered and modified before being deployed across your peripherals. You can add multiple effects to a single layer, and easily shorten or lengthen their individual duration along the timeline. Stacking multiple layers on top of each other adds depth and complexity, allowing you to do things like put a twinkling star effect over a background that's static, dynamic, or made up of multiple layers itself. Aura Creator allows anyone to create complicated effects from the ground up; it's a virtual toolbox for realizing your RGB vision. Get an eyeful of Aura Creator in this story on ROG.
Getting connected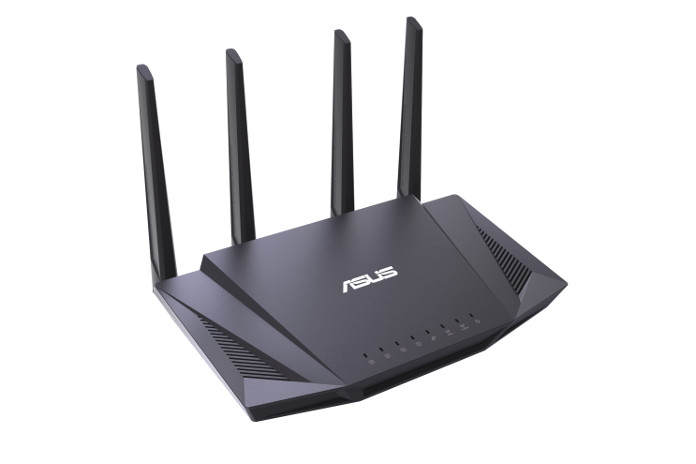 Commonly referred to as Wi-Fi 6, the next generation of WiFi based on the 802.11ax standard not only boosts throughput compared to 802.11ac, but it also handles busy networks more adeptly, ensuring your latency-sensitive frag session isn't interrupted by a family member streaming 4K video one room over. Before you're able to enjoy the benefits of 802.11ax on wireless devices rolling out this year, you'll need a capable router equipped to handle the standard's many improvements. At Computex 2019, we officially announced the RT-AX58U router, which aims to bring next-gen WiFi to the mainstream.
Unlike 802.11ac, which only operates on the 5GHz band, 802.11ax utilizes the 2.4GHz and 5GHz bands, and the addition of 1024-QAM modulation facilitates speeds up to 1.88 times faster than what 802.11ac could muster. Using a 2×2 antenna configuration (two antennas for transmitting and two for receiving), the RT-AX58U offers up to 574Mbps peak throughput on the 2.4GHz band and 2402Mbps on the 5GHz band. That's almost 3Gbps of networking speed between them. The RT-AX58U also supports multi-user MIMO in the downlink direction, meaning it can send data to multiple devices simultaneously. WAN port aggregation combines a pair of Gigabit Ethernet port to deliver faster transfer speeds. Four gigabit LAN ports accommodate nearby client systems, while a USB 3.1 port makes it easy to share external storage or a printer with other machines. The RT-AX58U also includes lifetime protection from online security threats through AiProtection Pro, powered by Trend Micro. Read about the future of mainstream routers here.