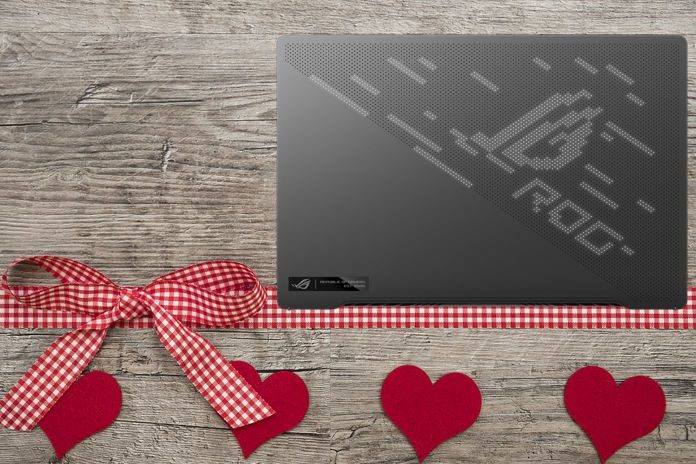 She was there for you when you took your first step—and when you took your first step out of her house as an adult. She listened to you struggle through your first words and as you struggled through your first relationship. Your mother has played a unique role in your life, and Mother's Day is an opportunity to celebrate her. Need some help finding the perfect gift? We're here to help with a Mother's Day gift guide full of ASUS and ROG products that will show your love and appreciation in a standout way.
Today's mom isn't the easiest to shop for. Flowers and a card will bring a smile to her face, to be sure, but something tech-y might be more to her taste. She might have her eye on new tools for keeping in touch with family and friends, or a more convenient way of listening to her music. Perhaps she's been slowed down by a laptop that's in desperate need of being replaced. Or maybe she even joins in raids with her guild on the regular.
For the mom who loves her matching accessories
Some moms just have a touch for coordination. No matter what outfit they pull out of their closets, they have a matching pair of shoes that's just the perfect color. These moms are in their element lining up an outfit theme for a family photograph, and you know that their smartphone cases are just the right shade.
It's not always easy to coordinate a PC's peripherals in the same way. Your mom's keyboard and mouse might look good on their own, but unless she bought them as a bundle, they almost certainly don't match in the way that she wants.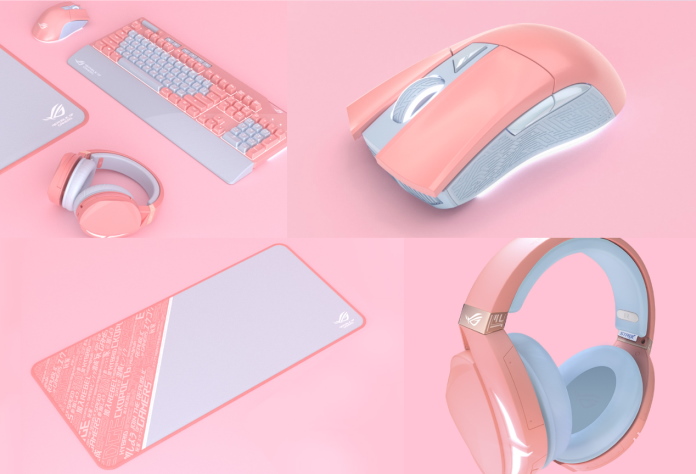 That's where the ROG PNK collection comes in. This curated selection of high-performance peripherals includes a headset, keyboard, mouse, and mousepad. Each one sports a chic pink and white style that your mom will love, especially if she loves to game in her spare time.
The PNK headset is a special edition of our ROG Strix Fusion 300 7.1. This comfortable and sturdy pair of cans features an airtight closed design and 50mm ASUS Essence drivers that deliver deep, punchy bass. The ROG Strix Flare keyboard has Cherry MX mechanical switches that gamers and typists rave about, along with a conveniently-placed volume roller and dedicated media keys.
The Flare's customizable Aura Sync RGB LED lighting coordinates perfectly with the ROG Gladius II Origin PNK Edition. This ergonomic gaming mouse has a 12,000 DPI sensor that'll precisely track your gamer mom's every movement. Tracking down opponents in Fortnite has never been more adorable.
To pull all these together, we have the ROG Sheath PNK Edition. This mousepad provides a smooth and stylish surface that's large enough to hold both a keyboard and mouse, and it'll pull all your mom's PNK peripherals together into one coordinated look.
For the mom who could use a stylish and easy-to-use laptop
If you're gifting Mom a laptop this year, don't let technical support take up time on the phone. Pick a machine that sets up in minutes, resumes in seconds, and automatically keeps itself up-to-date with security patches. Chromebooks are some of the easiest laptops to set up and maintain for these reasons, and they're perfect for folks whose daily computing tasks are conducted inside a web browser. Our supremely portable Chromebook Flip C436 combines that easy functionality with stylish elegance.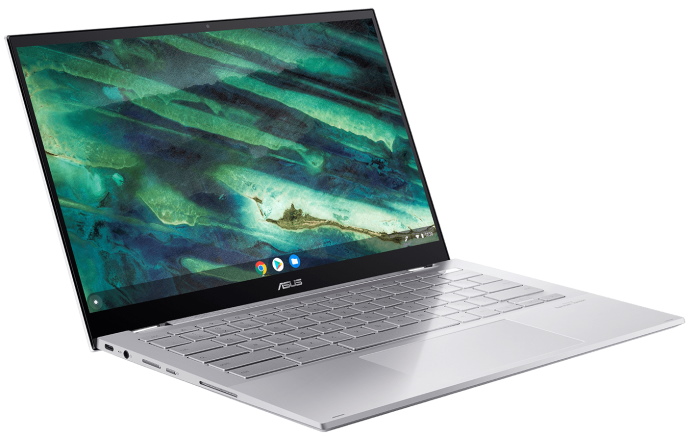 Its magnesium alloy chassis, finished in either Transparent Silver or eye-catching Aerogel White, might upend your expectations about how premium Chromebooks can be. Ultra-slim display bezels allow us to fit a 14" display into a laptop that's sized more like yesterday's 13" models. Your mother shouldn't have any trouble slipping the 13.7mm-thin C436 into her satchel, either.
The C436's good looks are complemented by snappy performance. With a 10th Gen Intel Core processor up to a Core i5, it won't even break a sweat as your mom completes her projects for work, stays in touch with coworkers and family, and settles in with some light entertainment. And the C436 is definitely a prime candidate for a cozy evening of Netflix on the loveseat. Its 360° ErgoLift hinge lets you flip it into tent or tablet mode, so it'll fit in comfortably in any usage situation. Its omnidirectional, Harman Kardon-certified quad-speaker array delivers immersive audio from all angles for music, movies, and video chats, too.
For the mom who needs a go-anywhere, do-anything laptop
There's no telling what Mom might be up to these days. Is she pursuing a new hobby in photography or videography? Has work taken her out of the office and out on the road? Is she exploring new identities in today's expansive gaming worlds, or using them as a platform to hang out with friends? For all of the above and more, the versatile ROG Zephyrus G14 is a compact, stylish laptop that provides a compelling mix of portability, power, and battery life.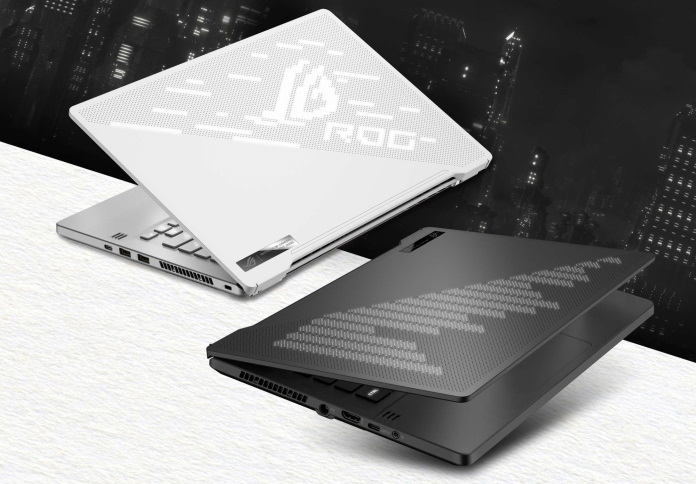 The Zephyrus G14 harnesses AMD's latest Ryzen 4000 CPUs to provide up to eight cores and 16 threads primed for high performance with every workload. GPUs ranging up to an NVIDIA GeForce RTX 2060 power games and content creation applications with equal aplomb. The 120Hz FHD panel will deliver the lightning-fast visuals that gamers crave, and it's Pantone Validated for accurate colors right out of the box—a stamp of approval that makes games look great and a must-have for anyone working with photos or video footage.
Finished in pearlescent Moonlight White or metallic Eclipse Gray, the Zephyrus G14 is a laptop that's professional and stylish at the same time. Models coming out later this year will feature the exclusive AniMe Matrix display, an array of mini-LEDs in the lid of the laptop that displays custom images and animations in a retro-inspired dot-matrix design.
For the mom with sluggish household Wi-Fi
Cutting-edge wireless routers make fantastic gifts. They're good for everyone, not just the recipient. You get to enjoy high-quality signal whenever you visit, and your mother will be rescued from the persistent annoyance of a spotty wireless connection.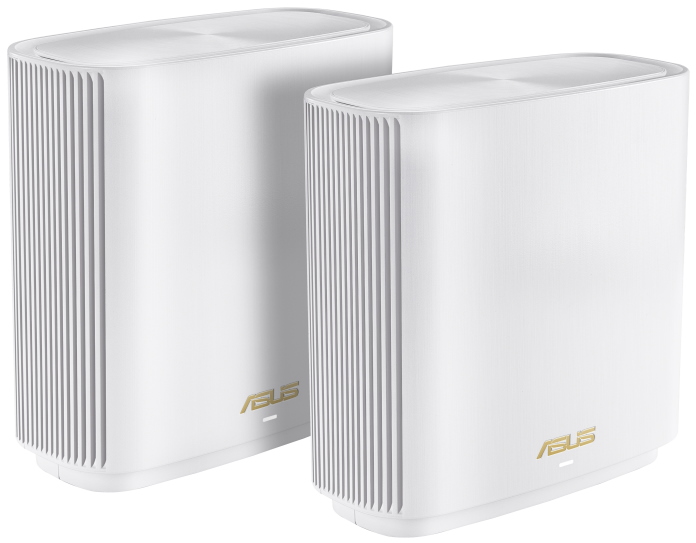 Our ZenWiFi AX system uses a pair of Wi-Fi 6 routers to blanket your home in a reliable, low-latency signal. The two routers use our AiMesh technology to form a mesh network. In this arrangement, the two routers track all devices in real-time and determine which access point provides the best signal to that device. They'll seamlessly pass devices back and forth to each other without dropping your connection. This system is ideal for homes and buildings with odd corners and rooms that are tough for a single wireless router to cover by itself.
If your mother has been eyeing up a smart speaker, you can fix her household Wi-Fi and provide her a digital assistant all in one device: the Lyra Voice.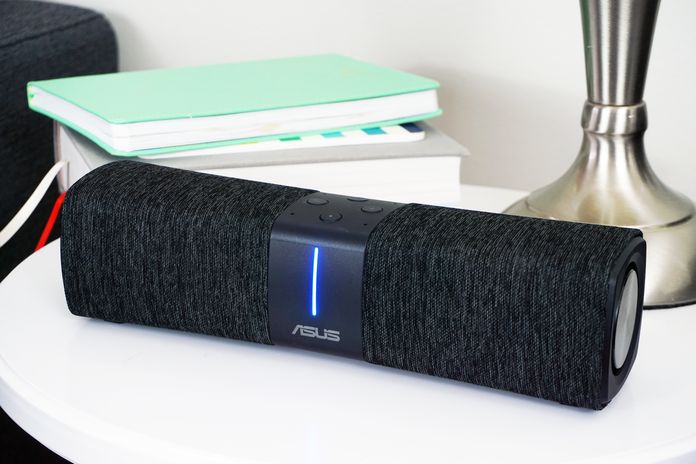 In addition to providing tri-band mesh Wi-Fi, the Lyra Voice is also a rich, powerful Bluetooth speaker equipped with Amazon Alexa. With its intuitive voice interface, Alexa is a helpful addition for your mother's living room, kitchen, or home office. It can remind her of deadlines and appointments, answer simple questions, play her favorite music, and control her smart home devices. The Lyra Voice's pair of 8W speakers delivers immersive sound in stereo so she can enjoy her favorite background music.
The Lyra Voice can act as a standalone router, but if your mom already has an ASUS AiMesh network set up in your home, you can also add the Lyra Voice to it as an access point. Whatever room you place it in will enjoy better connectivity thanks to the Voice's closer proximity to your devices.
For the mom who games wherever she goes
Maybe the mom in your life enjoys getting in her game time wherever she can. Or perhaps it's been a few years since she kept you occupied by handing you her smartphone so you could play your favorite game. For this Mother's Day, you might flip that script by putting a powerful mobile gaming device in her hands. The ROG Phone II will give her the best experience in her favorite Android games. With its powerful components, innovative cooling system, unparalleled screen, and flexible accessories, this device sets a new standard for mobile gaming.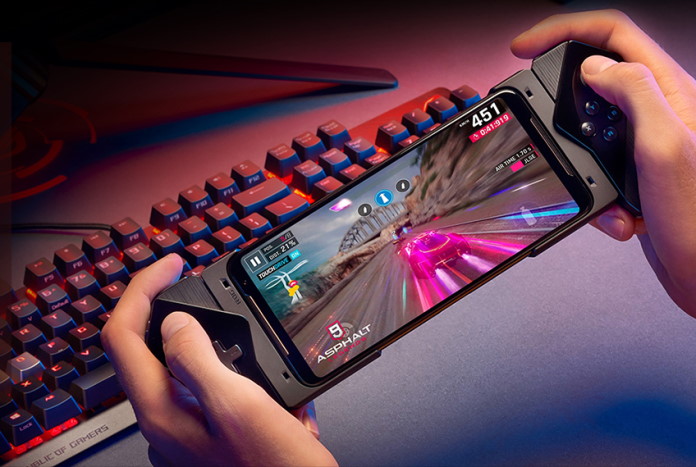 Qualcomm's Snapdragon 855 Plus mobile platform provides snappy performance and a level of pixel-pushing prowess rarely seen in the mobile market. But it's our thermal design that keeps the ROG Phone II performing at its full potential even after hours of gaming. The GameCool II heatsink system inside the phone employs a 3D vapor chamber to dissipate heat, and for on-demand cooling power, we include the ROG AeroActive Cooler II in the box. This clip-on fan helps keep the phone's rear cover cool, particularly above the hottest internal components.
A behemoth of a battery and a top-notch display round out the ROG Phone II. The phone is equipped with a 6000mAh battery that's more than enough to power the efficient Snapdragon 855 Plus for a full day of work and play. We also selected an ultra-responsive 120Hz AMOLED display for the phone. With its 1ms response time and 49ms of touch latency, it'll deliver fluid, blur-free gaming and entertainment.
For the mom who just wants to see more of you
Many of us rely on video conferencing apps to stay in touch with our moms. We visit whenever we can, of course, but quick calls over Google Hangouts or Zoom help us stay connected even when life keeps us apart. Your mom might prefer to see your smiling face on a larger display than what she's currently using, though. How about a monitor upgrade?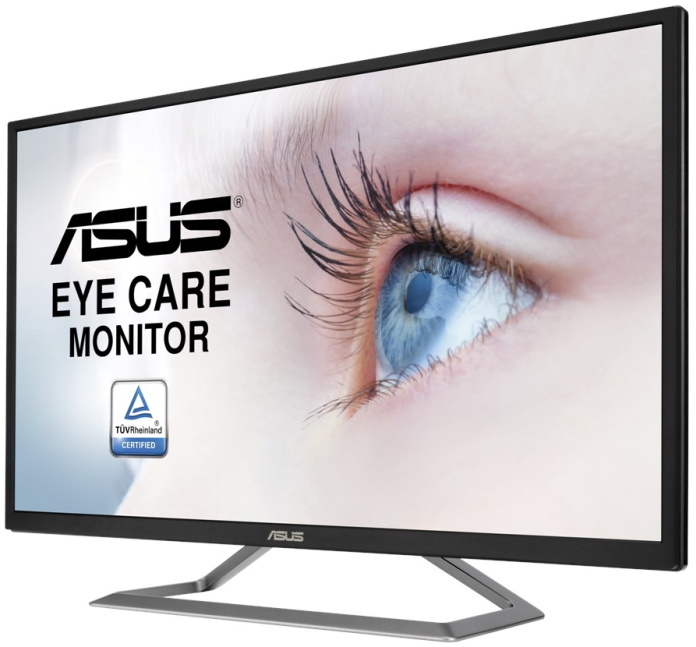 You might be a little embarrassed to have your face stretched across the expansive 32" canvas of our VA32UQ, but your mother will love that she won't have to squint at a small display to see how you're doing or compromise on how many family members she can see in a Zoom call. The high-resolution 3840×2160 panel delivers images and video with exceptional clarity. It has up to 95% coverage of the wide DCI-P3 color gamut, so it displays a wide range of colors vividly and realistically. This monitor also has all the features your mother needs for comfortable use. Our Eye Care technology minimizes display flicker and enables blue light reduction to limit eye strain.
ASUS VA32UQ
Availability (USA)
B&H
ASUS

Show her the appreciation she deserves
Mother's Day really should be every day, but there's also value in making a grand gesture every once in a while. Some moms are so focused on taking care of everyone else's needs that they neglect their own. On Mother's Day, we have a chance to correct that imbalance. So lavish your mom with some appreciation this year. That's time and effort that's always well spent.