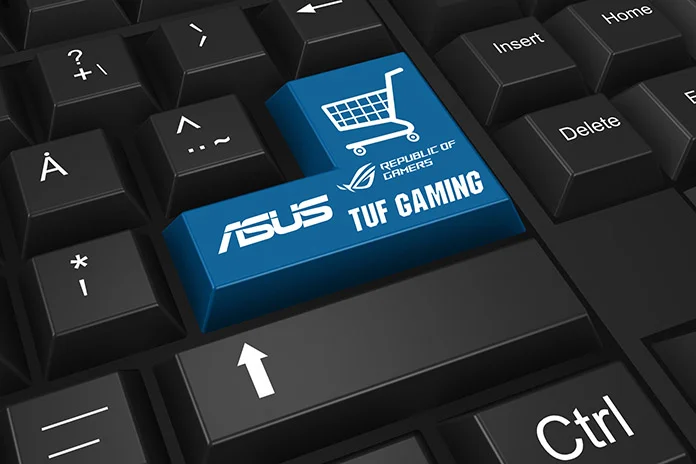 Doing some holiday shopping? While Black Friday and Cyber Monday have come and gone, we still have great gift ideas for you. Check out our complete holiday gift guide here.
Savvy shoppers have long used Black Friday deals to get a head start on their holiday purchases. Even if you aren't usually door-busting the day after Thanksgiving, it might be a good idea to lock down your gifts as soon as possible. We're doing everything we can to keep store shelves stocked with our best products, but industry-wide supply chain disruptions might interfere with your shopping plans if you wait too long to get started.
To help you get rolling, we've put together this list of our best Black Friday deals. These limited-time sales offer you a great opportunity to check some items off your list—and maybe splurge a bit for yourself while you're at it. Here, you'll find sizzling deals on laptops, peripherals, gaming displays, wireless networking products, and PC DIY components. The clock is ticking on these deals—some are for Black Friday only, most are available through the weekend, and others are good through Cyber Monday—but they won't last forever, so don't wait to purchase the tech that catches your eye.
Cheap and cheerful Chromebooks aplenty
Looking for an affordable, easy-to-use laptop for web browsing and everyday computing? You won't go wrong with one of our Chromebooks. These highly portable laptops set up in a snap and keep themselves updated. If everything you or your gift recipient do with a PC happens in a web browser, one of these affordable devices will be all the machine you need.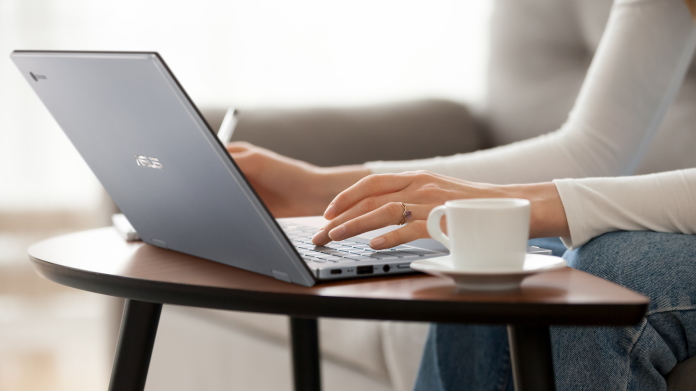 We have a variety of traditional clamshell models on sale, including the 11.6" Chromebook CX22NA, a highly portable device that can be yours for a mere $99.00. If you're in the market for a touchscreen-equipped model with a 360° hinge that lets you flip the screen around into tablet mode, check out the Chromebook Flip C433.
VivoBooks provide quality hardware at an affordable price
Of course, there are plenty of reasons to opt for a Windows notebook instead. We have several sweet deals on VivoBook laptops that are too good to pass up. The VivoBook 15 R56MA makes sure that you or someone on your list can take advantage of the wide range of apps and services available on Microsoft's platform. For one low price, you'll get a bright, large 15.6" display, a capable Intel CPU, and a spacious 1TB hard drive.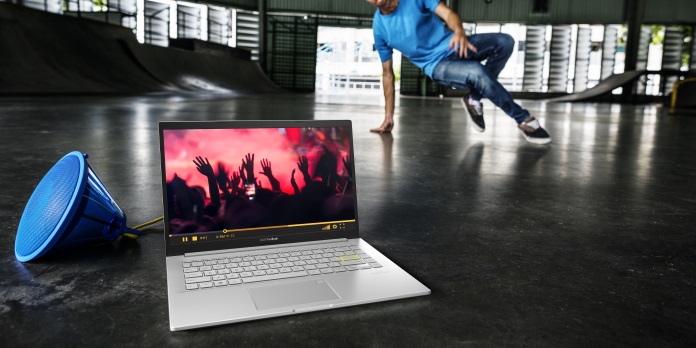 We're also knocking $270 off the price of a VivoBook 15 K513. This laptop makes light work of everyday computing with its Intel Core i7-1165G7 CPU. Iris Xe graphics give this machine surprising versatility when it comes to entertainment.
Perhaps you'd prefer a laptop with a larger display? Here's a pair of VivoBooks with spacious 17" screens. Both offer 8GB of RAM and a 512GB SSD for a smooth Windows experience, For just $399, the Intel Core i3-equipped VivoBook 15 K712EA-SB35 is a great entry point in the Windows platform. Upgrade to the VivoBook 15 K712EA-SB55 to secure a more-powerful Intel Core i5 CPU.
ROG peripherals gear you up for gaming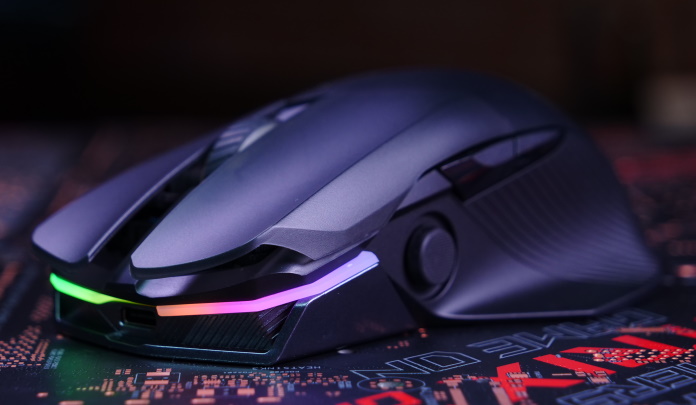 A mouse and keyboard are essential tools of the trade for any PC gaming enthusiast. ROG gear will give you or someone on your list accurate, high-performance input and bold style alike. Esports fanatics the world around love the lightweight ROG Keris, available in both wired and wireless options. The side-mounted joystick of the ROG Chakram makes it the ideal gaming mouse for anyone who loves to customize their setup.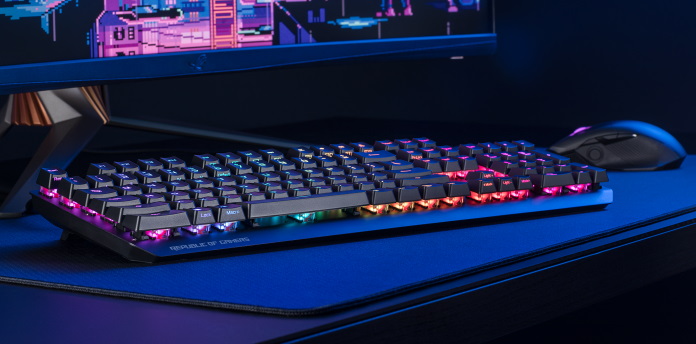 For keyboards, we're offering a sweet discount on the ROG Strix Scope RX. The optical-mechanical key switches on this premium deck offer fast, wobble-free actuation for an exceptional typing feel and lightning-quick command of the battlefield. The ROG Delta gaming headset upgrades any gaming setup with immersive, clear audio. All of this gear features bold, customizable RGB LED lighting, and you can use Aura Sync to synchronize all of their lighting effects if they're connected to one system.
Fast gaming monitors pave the way to victory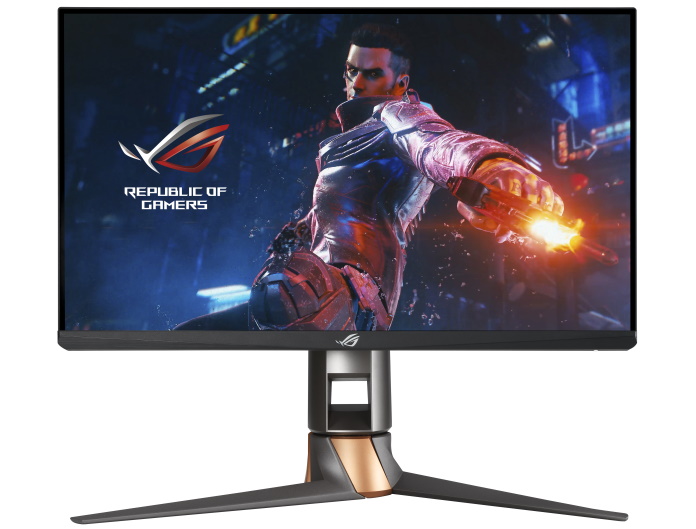 Here's a deal that esports fanatics shouldn't miss. For Black Friday, we're knocking down the price of the ROG Swift 360Hz PG259QN by $200. With its 360Hz refresh rate and 1ms GTG response time, it gives gamers a moment-by-moment advantage in today's fast-paced competitive games.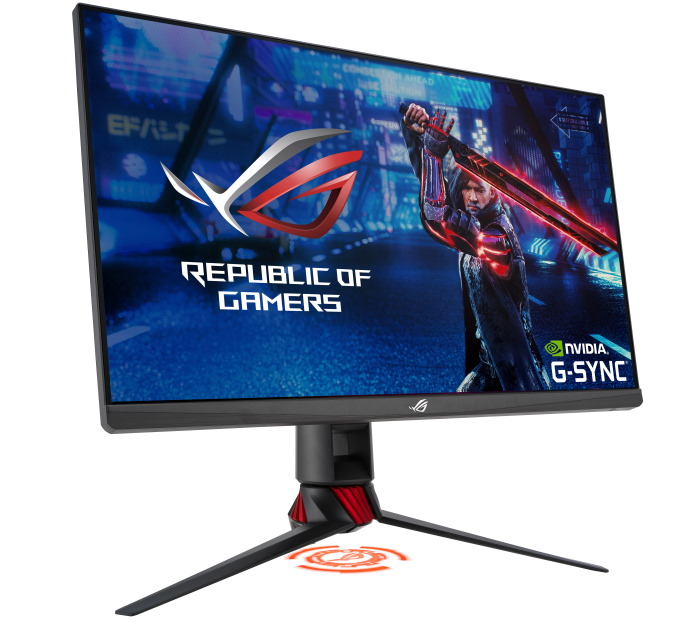 Many consider a 27" 1440p monitor to sit right at the sweet spot for most gaming endeavors. We're discounting two displays in that category. The ROG Strix XG279Q leads the way with its fast refresh rate that you can overclock up to 170Hz, ELMB SYNC tech for blur-free motion, and 95% DCI-P3 color gamut coverage for lifelike, vibrant colors. The TUF Gaming VG27AQL1A offers a similar suite of gaming specs in a rugged, no-nonsense design.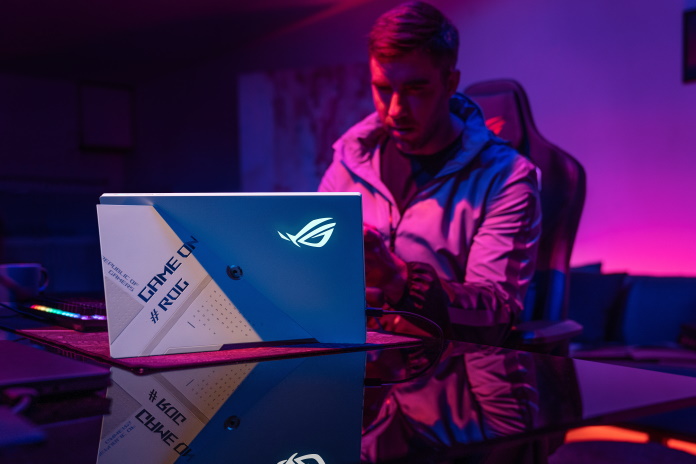 Our last display deal is for the ROG Strix XG16AHPE portable gaming monitor. This slim and lightweight screen can slide right inside a satchel alongside a laptop, yet its fold-out kickstand lets you deploy it anywhere. It'll connect to smartphones, tablets, game consoles, laptops, cameras and more through its USB Type-C and HDMI ports, and its high-capacity built-in 7800mAh battery gives it substantial staying power away from the outlet. At 25% off, this is a deal that gamers on the go won't want to miss.
Upgrade your home wireless network
Let's take a moment to talk about the WiFi signal in your home—or perhaps the home of a loved one you're visiting this holiday season. If it's not absolutely reliable, if it's not delivering the bandwidth that it should, if it just doesn't reach every place where you like to relax or work, then it's time for a new wireless router.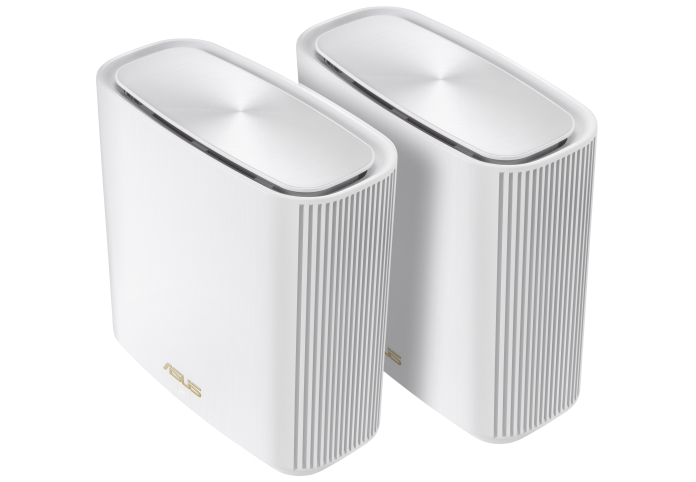 The ZenWiFi AX (XT8) is a premier WiFi 6 solution built to blanket any home in reliable signal. As a mesh WiFi system, it consists of a pair of ASUS AX6600 routers that work in tandem. Place them strategically around your home—on different floors, for instance—and you can ensure a consistent networking experience in every room. When this router manages a network of compatible WiFi 6 devices, it can use next-gen tech to alleviate congestion, as well, making it an ideal choice for modern households full of devices.
Looking for a WiFi 5 router for a great price? For a limited time, we're knocking down the price of the ASUS RT-AC67P and the ASUS RT-AC65 by over 50%. These dual-band routers will be a drop-in upgrade for rmany homes, and the ASUS Router app makes sure that setup is a snap.
Take your professional creative studio wherever you go
Here's a pair of special deals for the architects, designers, and other creative professionals who need a high-end Intel Core CPU and a professional-grade NVIDIA Quadro RTX GPU for their work. These mobile workstations offer supreme performance in a package that travels. The ProArt StudioBook One W590G6T-PS99 pairs an Intel Core i9-9980HK and an NVIDIA Quadro RTX 6000, a combo ready to drive 3D animation, data science, product development, and architecture. A blazing-fast 1TB NVMe and 64GB of DDR4 RAM will boost your efficiency, the 4K display offers wide color gamut coverage and professional-grade color accuracy, and one of these laptops can be yours for roughly 35% less than MSRP.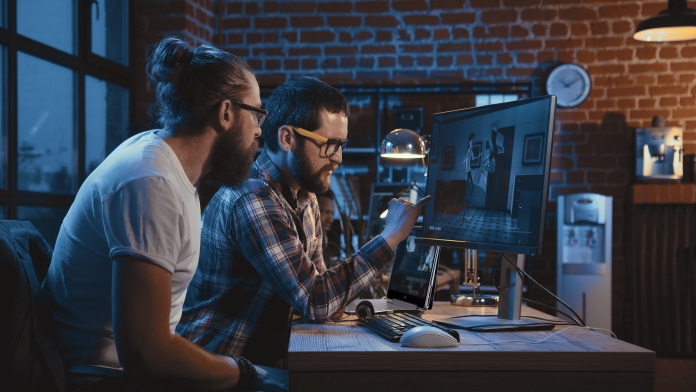 Our discount on the ASUS ProArt StudioBook Pro X is just as sweet. An Intel Xeon E-2276M, 64GB of ECC DDR4, and an NVIDIA Quadro RTX 5000 elevate the performance and reliability of this machine. Its large 17" panel offers exceptional color accuracy—it's factory-calibrated and Pantone Validated to ensure an average ΔE of less than 1.5 out of the box. A pair of 2TB NVMe SSDs in RAID 0 offer spacious and speedy storage, and its comprehensive ISV certification processes make sure that your professional applications run as they should.
Set the foundation for your next build with discounted DIY PC components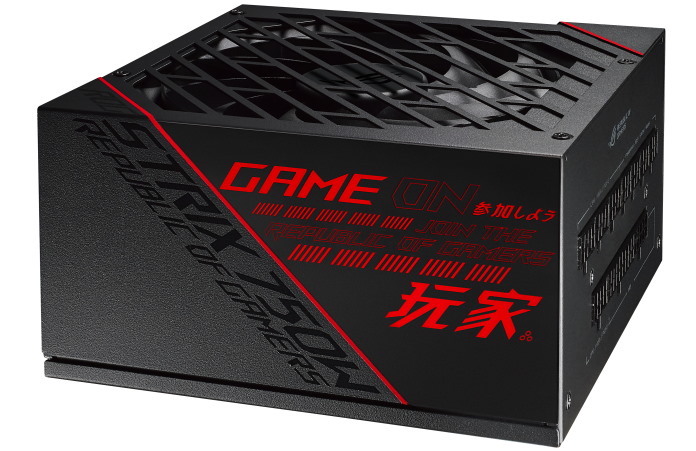 Finally, here's a list of deals for the PC builders out there. For Black Friday, we're slashing the prices of some of our most popular power supplies and all-in-one liquid coolers. The ROG Strix 750G, 650G, and 550G PSUs offer premium performance at a range of wattages. We brought our expertise with crafting heatsinks to bear on this vital component so that you can enjoy 0dB operation under light loads and whisper-quiet operation even when you fire up a game. These PSUs boast an 80 Plus Gold certification, and they're fully modular so that you can keep the cables tidy. What's more, we back up these units with a 10-year warranty.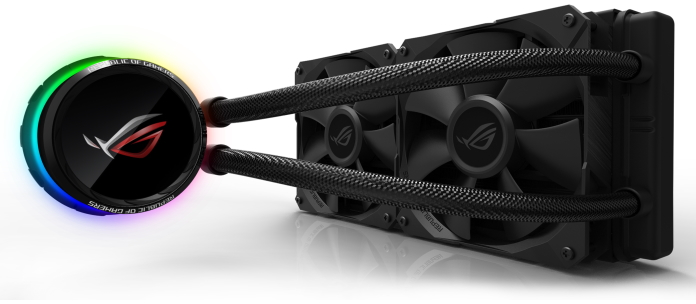 Three easy-to-install ROG AiO liquid coolers stand ready to tame your CPU temperatures. The ROG Ryuo 240 features an embedded 1.77" LiveDash color OLED display that helps you monitor vital system information such as temperatures, voltages, fan speeds, or frequencies. But it's not all business. For a true showcase build, you can display a customized image or animation. The ROG Strix LC 360 RGB brings color into the equation with three ROG 120mm addressable RGB LED radiator fans. For a white-themed build, consider the ROG Strix LC 240 RGB White, which offers powerful cooling performance and addressable RGB radiator fans in a design that'll stand out from the crowd.