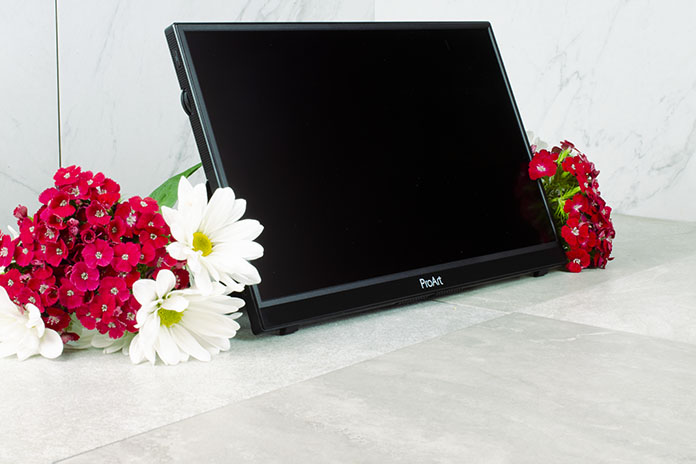 ASUS participates in several affiliate programs, including the Amazon Associates program, and may receive affiliate fees for qualifying purchases.
February has arrived, and with it, Valentine's Day. Perhaps you've already made your plans for an evening together with a certain special someone in your life. Maybe you've made the reservations, ordered the flowers, and picked up a box of chocolates. But have you found the perfect present? If the love of your life is being slowed down by out-of-date hardware, one of our 2022 Valentine's Day gifts will bring them back to the fast lane.
Here, you'll find a wide range of gift-ready products from our ASUS and ROG lineups. For talented creators, for competitive gamers, for DIY PC enthusiasts, and for everyone who loves those moments when technology brings us together, we have the presents that will show your love and appreciation like none other.
Affordable presents that show how much you care
Let's start the list with three unique presents that won't break the bank. For the cook in your life who'd love a powerful and simple way to ensure the cleanliness of their produce, take a peek at the ASUS PureGo PD100. Hobbyists, creators, and enthusiasts of all kinds will find an immediate use for the ROG Strix Arion. And the ZenBeam Latte portable projector will give you a fun new option for date nights.
ASUS PureGo PD100
Many couples love to cook together for Valentine's Day, but most kitchens aren't set up to efficiently and effectively wash produce until it's truly clean. For that special someone in your life who wants to cleanse their diet of pollutants and chemicals, consider the ASUS PureGo PD100.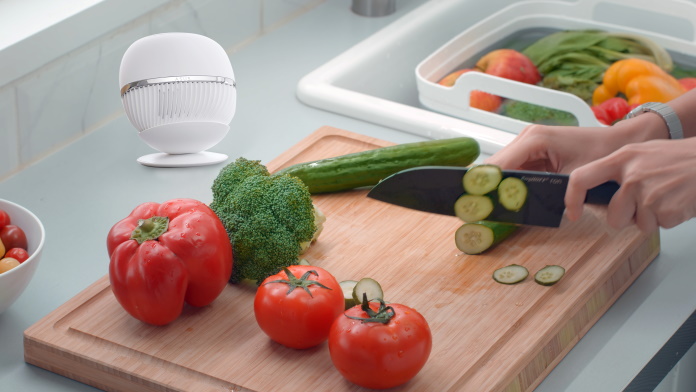 This easy-to-use device brings laboratory-standard food safety testing into your kitchen. Read all about how it helped one woman with allergies to pesticides and other chemicals find new peace of mind as she cooked. For a Valentine's Day dinner that's as clean and pure as your love, cook together with the ASUS PureGo. This product is even available at a $40 discount in selection regions. Use the promo code "PureGoFeb" when you check out at the ASUS Store to redeem this limited-time offer.
ROG Strix Arion
If your gift recipient is a creator, hobbyist, or enthusiast, odds are that portable storage is one of the most important parts of their kit. The ability to transport projects and source files from one PC to another is crucial for so many people's workflows, especially creators working together on complex multimedia projects.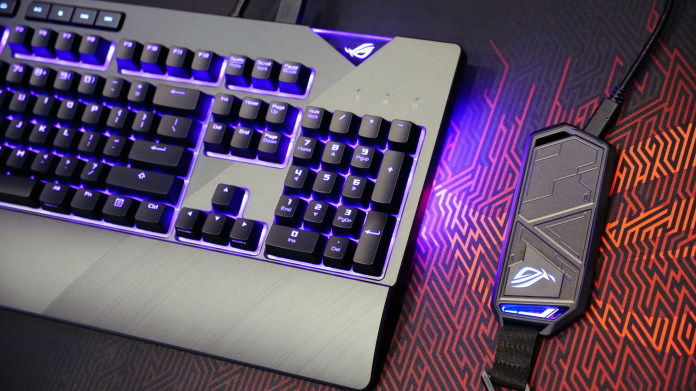 The ROG Strix Arion is the ultimate portable storage enclosure. This slim little device can house the latest NVMe M.2 SSDs, so it'll give your loved one access to the drives with the fastest storage speeds on the market. It can connect with USB 3.2 Gen Type-C ports for transfer speeds of up to 10 Gbps, too, so they won't be sitting around twiddling their thumbs while waiting for file transfers. For a quick and easy gift that's a sure-fire upgrade to just about any enthusiast's PC, it's hard to beat the Arion.
ZenBeam Latte L1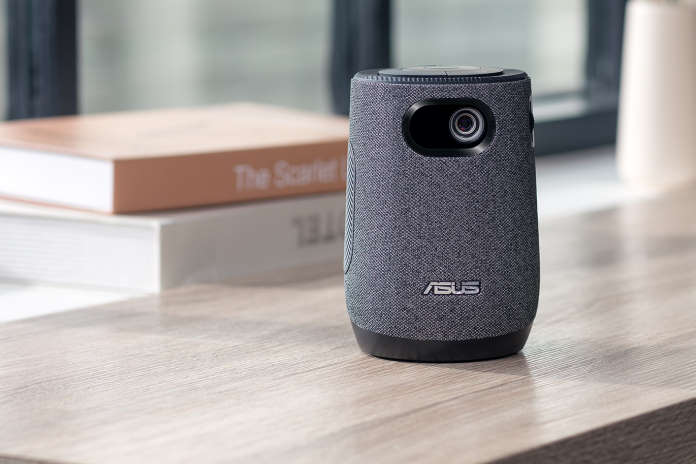 There's absolutely nothing wrong with watching a movie or a show with your valentine this year, but maybe you should change up the venue to make the night special. The ZenBeam Latte L1 will open up a world of possibilities for your next Netflix and chill. This portable projector is about the size of a 16oz cup of coffee, yet it can display a 720p image 120" across at 300 lumens of brightness. The Aptoide TV media platform will let your loved ones stream video from their favorite services, and since the Latte has a large 6000mAh battery, it won't even need a nearby outlet to perform its magic.
2022 Valentine's Day gifts for creators
Perhaps you're shopping for a talented digital artist, musician, video editor, or 3D rendering enthusiast. With the right gift, you'll not only knock them off their feet this Valentine's Day—you'll set them up to take their skills to the next level. For the creator in your life, the Vivobook Pro 16X OLED and ProArt Display PA148CTV are truly gifts that will keep on giving.
Vivobook Pro 16X OLED
In years past, laptops that could handle the demands of high-resolution video editing and 3D modeling were priced out of the reach of everyday creators. Our new Vivobook Pro 16X OLED shatters the barriers between budding creatives and the hardware they need to create, edit, and share their work with the world.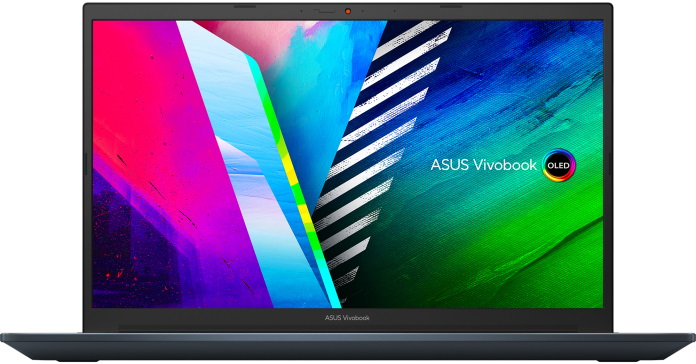 This laptop offers exceptional value for anyone who needs a versatile and powerful system for photo editing, mixing music, gaming, and cutting together videos. Its vivid OLED display elevates entertainment, content creation, gaming, and everyday use alike. The exclusive ASUS DialPad and a security-enhancing fingerprint sensor make everything from logging in to touching up photos smooth and easy. The ProArt Creator Hub app gives you fine-tuned control over the creative power of your PC, and a free one-month subscription to Adobe Creative Cloud gives you access to powerful creative tools. The Vivobook Pro series' thin-and-light designs and substantial batteries give you the freedom to stay on the move. And all that comes at a price that won't break the bank.
ProArt Display PA148CTV
Inspiration strikes at unexpected moments, so creators everywhere need portable devices that let them develop new ideas no matter where they are. When you give a portable monitor to your valentine, you greatly expand their capabilities when they're away from their home office or studio.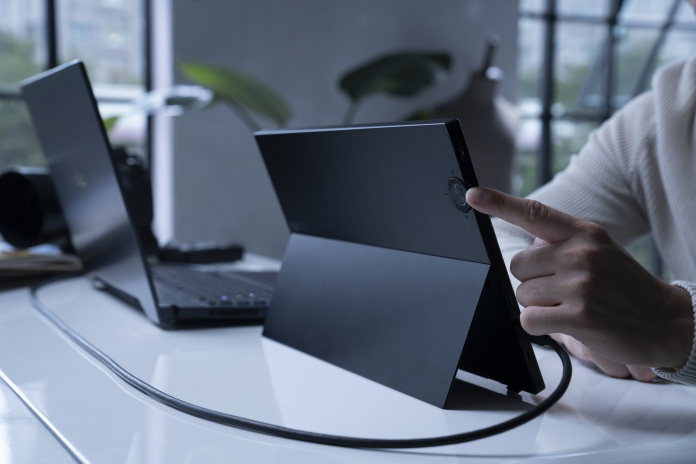 The ProArt Display PA148CTV portable monitor is so much more than a display. In addition to providing an accurate picture of your work, this thin and light monitor offers the versatile ASUS Dial and our Control Panel software. This convenient combination of software and hardware tools will boost your loved one's creative output in the most popular content-creation apps.
2022 Valentine's Day gifts for gamers
Relationships that go the distance are often the ones where couples have a shared interest. Is it time to usher your loved one into the wide world of PC gaming? Here's a stylish and powerful setup that just might coax your valentine into joining you for a few rounds of co-op.
ROG Zephyrus G14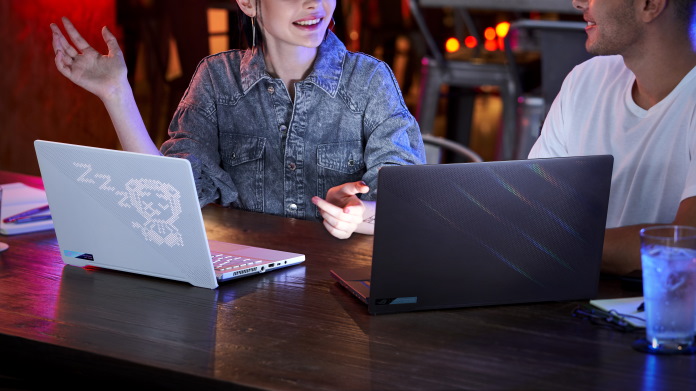 It starts with the ROG Zephyrus G14. This compact, lightweight machine combines sophisticated good looks, potent gaming performance, and easy portability into one package. Draped in luxurious Moonlight White, this laptop offers a clean aesthetic that's never out of place. An AMD Ryzen 9 5900HS CPU and NVIDIA GeForce RTX 3060 GPU deliver smooth performance, and its QHD display shows every frame in rich, lifelike detail.
ROG Strix XG16AHP-W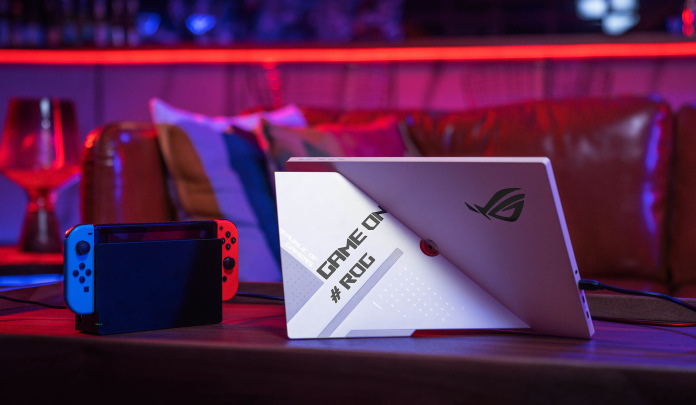 For boundless versatility and effortless multitasking, consider pairing the ROG Zephyrus G14 with the ROG Strix XG16AHP-W. Finished in the same pristine white as the Zephyrus G14, this ultraslim portable monitor travels easily in a laptop bag—ROG Tripod stand and all—while still delivering the key display specs that gamers demand. This 144Hz IPS panel is G-SYNC Compatible, so it's ready and waiting to immerse your loved one in smooth, fluid gaming experiences.
ROG Swift PG32UQ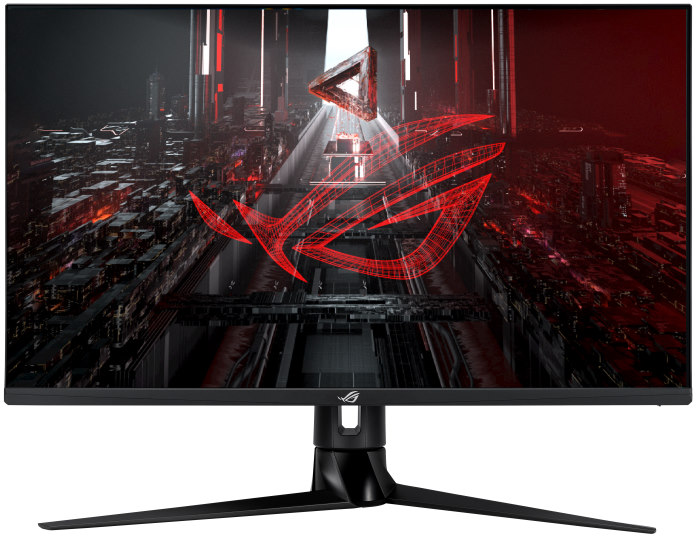 Some people debate between PC gaming and console gaming. We happen to think that the two are better together. Just take a look at our ROG Swift PG32UQ. With its HDMI 2.1 port, it's ready to serve up native 4K 120Hz without chroma subsampling on PlayStation 5 and Xbox Series X, and with its DisplayPort 1.4 port, it serves up 4K 144Hz gaming on a PC. If your valentine games on both platforms, the ROG Swift PG32UQ will give them the best of both worlds in one display.
ROG Delta S Animate and ROG Strix Flare II Animate
Here's a pair of peripherals that offer unparalleled personalization. With their built-in AniMe Matrix displays, the ROG Delta S Animate gaming headset and ROG Strix Flare II Animate gaming keyboard will let your Valentine customize their gear like never before with custom animations.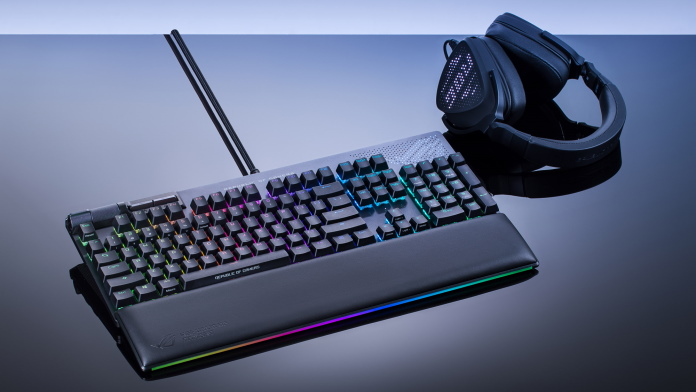 The ROG Strix Flare II Animate complements its one-of-a-kind display with impeccable key switches—your choice of ROG NX or Cherry MX mechanical switches, topped off with ROG PBT doubleshot keycaps. The ROG Delta S Animate pairs its bold style and customizable AniMe Matrix display on the ear cups a hi-fi ESS 9281 Quad DAC, an AI Noise-Canceling Mic, and ASUS Essence drivers.
Set up the DIY-er in your life with supreme hardware
Maybe your special someone loves to build their own PCs. If that's the case, they just might be planning a new rig based on one of Intel's latest 12th Gen Core CPUs. Here's your chance to support their passion for high-end hardware with our 2022 Valentine's Day gifts.
ROG Strix Z690-A Gaming WiFi D4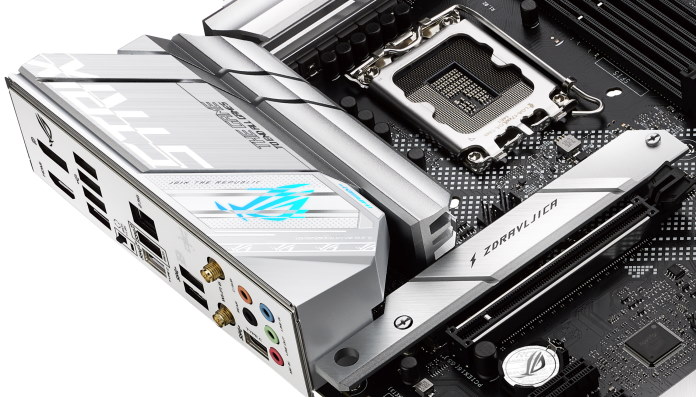 We offer a wide range of Z690 motherboards for every build and purpose, but for a special Valentine's Day present we'll point you toward the ROG Strix Z690-A Gaming WiFi D4. The white surfaces of its VRMs and I/O shield make it the perfect foundation for a white-themed build. Robust power delivery circuitry will set up your valentine for stable overclocking, and the four onboard M.2 slots will let them easily set up a high-speed, spacious storage array. And exclusive features like the PCI Slot Q-Release make this board a DIY-friendly starting point for new builders and seasoned veterans alike.
ROG Rapture GT-AX6000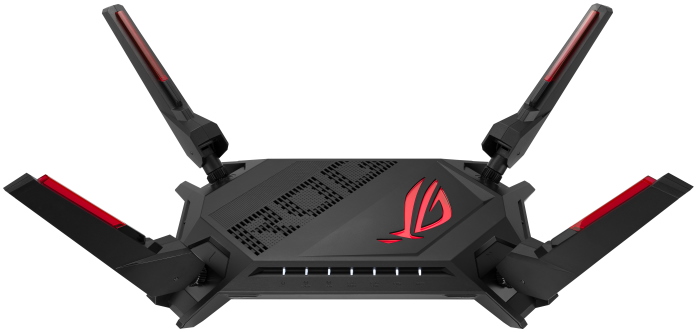 Reliable, high-bandwidth wireless networking is a must for any gamer's den. Set up your Valentine for frustration-free connectivity with the ROG Rapture GT-AX6000. This dual-band gaming router is set up to relieve network congestion with its WiFi 6 technologies, while our exclusive ASUS RangeBoost Plus tech improves signal range and overall coverage. Triple-level game acceleration boosts game traffic every step of the way from device to game server.