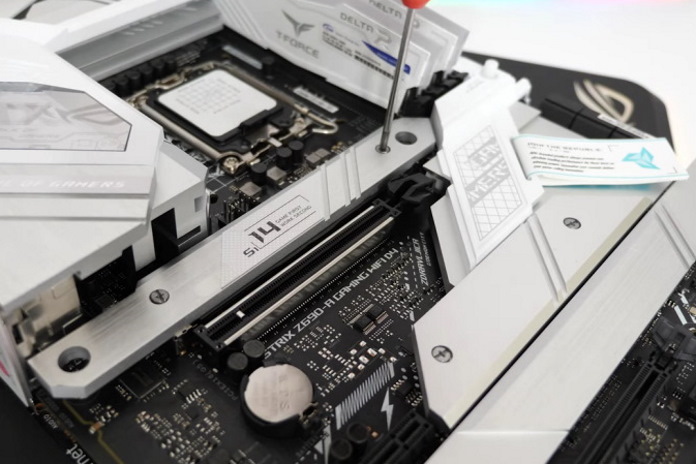 For decades, building a PC has been an easier task than many folks realize—but we're making it even more hassle-free with our Z690 motherboards. Across the board, you'll find features that streamline the building process, make it easier to install or replace hardware, and give you the best experience when your PC is fully assembled and operational.
Available features vary from one product family to another, but you'll find the majority of these DIY-friendly upgrades on all of our ATX-sized Z690 motherboards. For a closer look at the individual models, check out our full Z690 motherboard guide.
Integrated I/O shields take one step out of the process
Here's a story that's happened to many PC builders: after mounting and securing your motherboard, you peek around at the back side of the case only to realize that you forgot the I/O shield. It's too important to leave out—this simple cover helps keep dust out of the case and shields against electromagnetic interference—so you have to remove the motherboard to put the shield in place.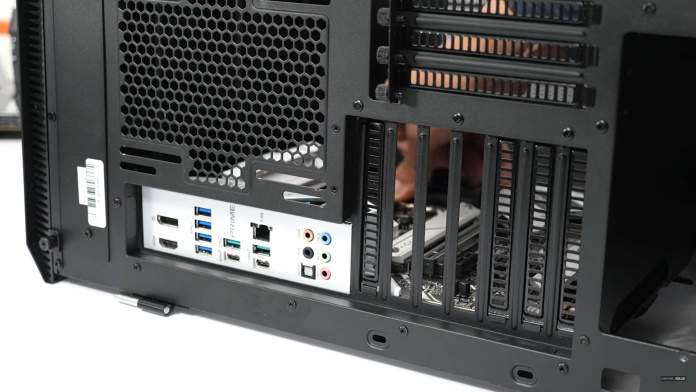 With our Z690 motherboards, this all-too-familiar story becomes a thing of the past. Our boards now feature an integrated I/O shield that's installed in the right place and ready to go the moment you pull it from the box. Even further, this new arrangement offers improved EMI protection to give your build increased reliability and durability.
Q-DIMM slots simplify RAM installation
Installing a stick of RAM is a familiar task for PC DIY veterans: line up the notch in the middle, press down firmly on both ends, and make sure that the latches on both sides snap into place. It's a familiar process, but one that can be a bit of a hassle for die-hard gamers and content creators who have a large graphics card installed. One of the DRAM slot latches ends up being close to the graphics card, so it can require some small fingers and careful work to interact with it.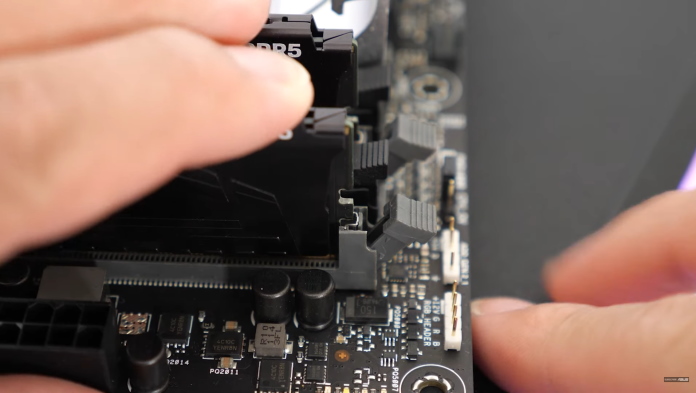 That's why we've implemented our new single-sided Q-DIMM latching design. With this arrangement, you won't have to worry about a latch that may be too close to your graphics card. A single latch on the easier-to-access side of the DIMM slot is all it takes to hold your memory stick firmly in place. Installing your RAM with ASUS Z690 motherboards—and upgrading it down the road—is that much easier.
Easy options for high-end cooling
Quiet and effective cooling is a must-have for powerful gaming PCs and creative workstations. Whether you're installing a custom liquid cooling loop, a convenient AIO liquid cooler, or a powerful air cooler, ASUS Z690 motherboards make it easy to get it all up and running.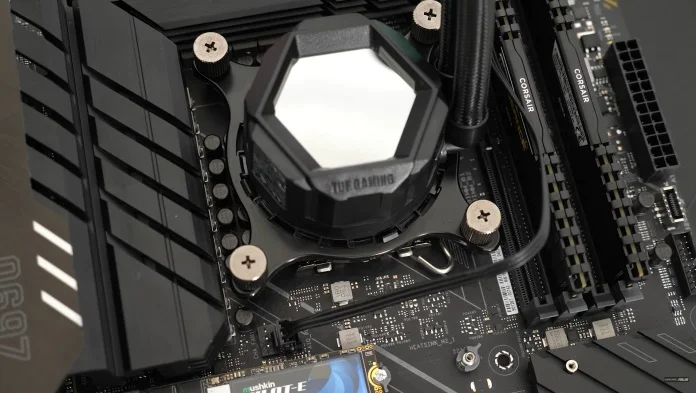 Today's builders often turn to AIO liquid coolers for their high-end builds, so our Z690 boards have a conveniently-placed 4-pin AIO pump header. This header has been pre-programmed within the UEFI to be tuned for AIO pumps, so there's no additional configuration needed on your end. Simply connect the corresponding cable from your AIO cooler and to the header, and you're ready to go.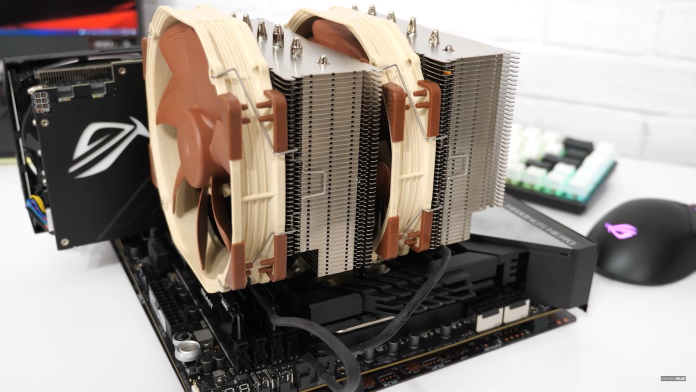 For many builds, air coolers are more than sufficient to keep the CPU cool. Many tower heatsinks have two fans in a push-pull arrangement, yet many motherboards out there only have one CPU fan header. Rather than have you dig around for a y-splitter cable, our Z690 motherboards have a pair of CPU fan headers. The second header, marked "CPU OPT," will mirror the output control signal for the CPU fan header by default, making setup that much simpler. Our easy-to-use UEFI also gives you full control over both headers individually, as well.
ASUS Z690 motherboards make M.2 installation a breeze
Thanks to fast, tiny, and spacious M.2 drives, installing storage for your DIY PC has never been easier. That's why our Z690 motherboards offer anywhere from 3 to 5 slots for M.2 SSDs, either onboard or through an included expansion card. We think that the experience of installing these gumstick-sized drives should be simpler than what you've come to expect from competing designs, so we upgraded our Z690 motherboards with a variety of features that improve your experience.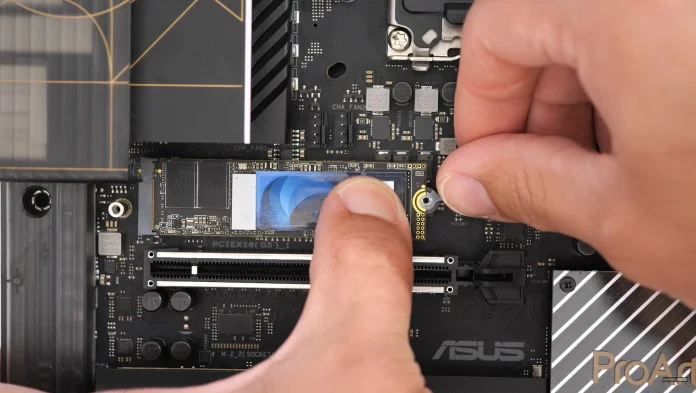 It starts with our Q-Latch tool-free installation design. Instead of fiddling with a tiny screw that might fall onto your motherboard or into a corner of your case, you can secure an M.2 drive in place just by turning one latch.
Second, we've greatly expanded the number of M.2 slots on our motherboards that include an integrated heatsink. These are the drives of choice for today's builds, and your ASUS Z690 motherboard makes sure that you'll get the best performance out of your storage array. Additionally, we've improved thermal performance with heat pads and heatsinks both above and below your drive—a feature that's especially important for dual-sided M.2s. To ease the installation process even further, we use captive screws in the heatsinks so that you don't have to worry about these small screws falling out or getting lost.
Easily remove your graphics card with PCIe Slot Q-Release
Select Z690 motherboards from our ROG lineup offer a new mechanism for releasing the latch for the primary PCIe slot. Older-style latches are functional for short graphics cards, but if your build has a powerful graphics card with a full-length cooling solution and thick backplate, the release latch can be hard to access.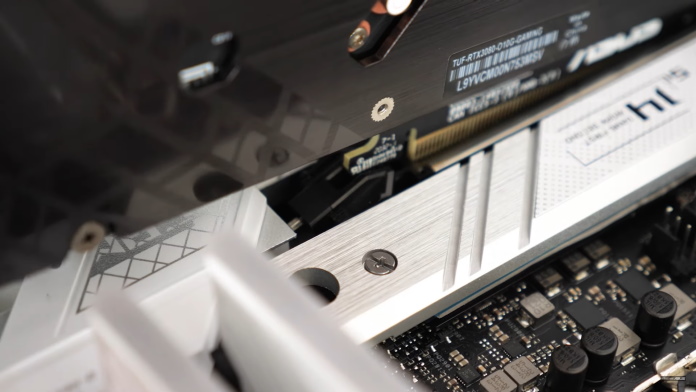 Our PCIe Slot Q-Release neatly takes care of this problem. Releasing the latch is now as simple as pressing a button. This integrated mechanism allows you to depress a conveniently placed button to release the retention mechanism. One press and you're good to go.
Diagnose common build problems at a glance
Building your own PC has never been easier, but problems can still arise during the build process or daily operation. Our Z690 motherboards give you peace of mind with features that make it easy to diagnose the situation.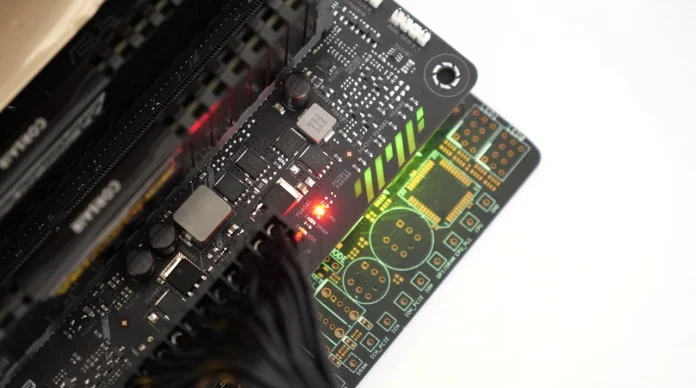 Our ASUS Q-LED diagnostic array gives you a quick and easy reference in the event that your system encounters a critical error during its power-on self test. Four LEDs on the motherboard, clearly marked for the CPU, RAM, graphics card, or boot device, will light up to tell you exactly which component has encountered an error.
Custom RGB LED lighting, simplified
Many builders love to set up custom RGB LED lighting arrays to customize the look of their PC. ASUS Z690 motherboards make it easy to connect LED strips, aRGB fans, or the integrated lighting of your case or other components. You'll find a minimum of two 5V aRGB headers conveniently placed on your motherboard, ready to give you the lighting setup of your dreams.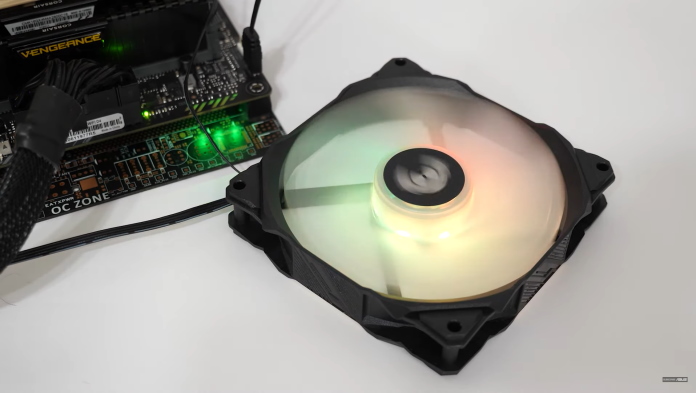 With your lighting elements connected to your motherboard, you'll have full control over them through our easy-to-use Armoury Crate app. This one-stop tool lets you synchronize these lights with the rest of your Aura Sync gear so that your entire PC will have a cohesive look.
Ready for next-gen peripherals
Finally, ASUS Z690 motherboards streamline your everyday PC experience with the latest high-speed connectivity. For cases with a USB Type-C port on the front I/O panel, our Z690 motherboards have a header wired to give the full performance of today's high-speed USB Type-C devices. Additionally, you'll find a high-speed USB Type-C port on the rear I/O panel.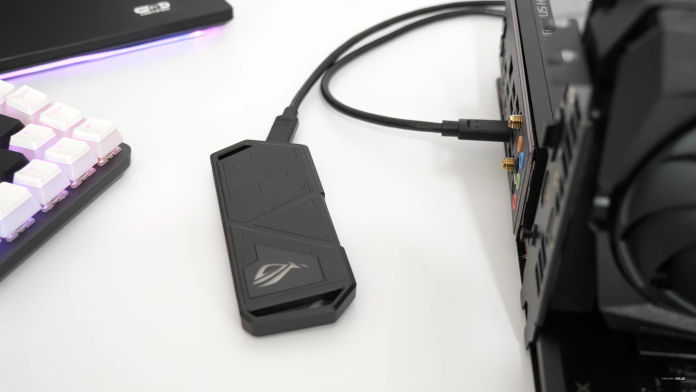 Need even more USB connectivity? Browse our Z690 lineup and you'll find models with onboard Thunderbolt ports, Thunderbolt headers, headers for front-panel USB Type-C ports with USB Power Delivery, and more.
ASUS Z690 motherboards make PC DIY easy and accessible
Whether you're building a creative powerhouse or a high-end gaming rig, whether you're a seasoned PC DIY veteran or novice piecing together your first build, ASUS Z690 motherboards make the process of building a PC easier than ever. Our latest features make it a breeze to connect your hardware, configure it to your exact specifications, and enjoy the performance of your next-gen hardware.
We offer a wide range of motherboards ready for users of all kinds. Building a gaming PC? Check out our array of premium ROG Maximus and powerful, stylish ROG Strix motherboards—or make a value play with our rock-solid TUF Gaming boards. For creators, our ProArt motherboards offer supreme connectivity, exceptional performance, and inspiring designs. And our ASUS Prime motherboards stand ready to serve as the foundation for an all-around PC that does a bit of everything and does it all well. Learn all about our Z690 motherboards here.