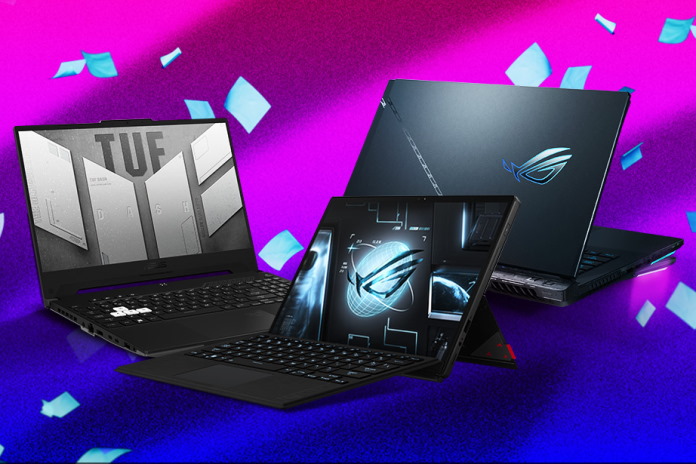 These days, gaming is for everyone. It's how we hang out with friends, unwind after a long day, and experience the thrill of victory. If your exploration of virtual worlds is getting bogged down by an aging PC, there's no time to upgrade than Intel Gamer Days 2022. Between August 25th and September 4, we're celebrating all things gaming with a series of exciting events—and a sizzling selection of hot deals on Intel-powered gear.
Join Seth Curry and the ROG Stream Team
Thinking about building your first gaming PC? Never fear—it's never been easier to assemble a high-powered PC ready for any game on the market. To help you get started, we've teamed up with NBA superstar Seth Curry for an exclusive event.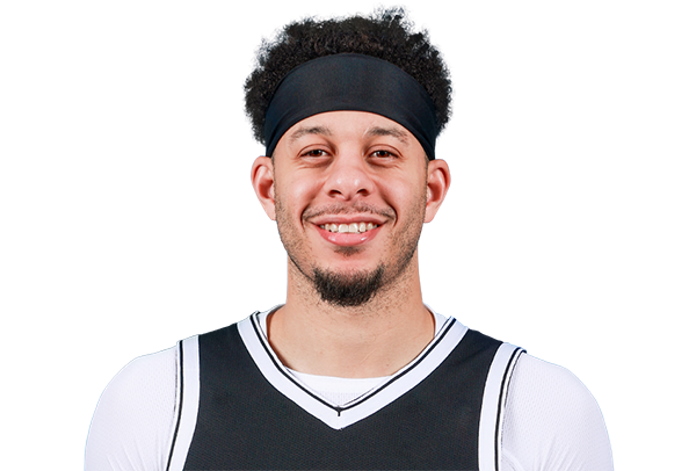 Seth Curry will be competing against Jordan Fisher for an exciting Call of Duty competition on the ROG Twitch channel. Tune into the livestream on August 27th at 6:00PM CDT to watch the action, get a chance to win prizes, and participate in other giveaways.
The ROG Stream Team is getting in on the action, too. Head on over to Twitch to chill with ARUUU and One_shot_GURL as they play their favorite games. During Intel Gamer Days 2022, they'll unbox our latest ROG Zephyrus M16 laptop, a lightweight and portable machine decked out with high-end gaming hardware and a Nebula Display that's equally ready for gaming and content creation.
Get in the game with these laptops and desktops
For PC gaming anywhere, anytime, there's no better machine than the ROG Flow Z13. Its innovative cooling design lets it deliver gaming power comparable to desktop PCs, yet it's only the size of a tablet. Its detachable keyboard and integrated kickstand give you all the features and conveniences of Windows 11 when you need them. When it's time to get on the move, you can seamlessly use it as a tablet with its touchscreen interface.
ROG Flow Z13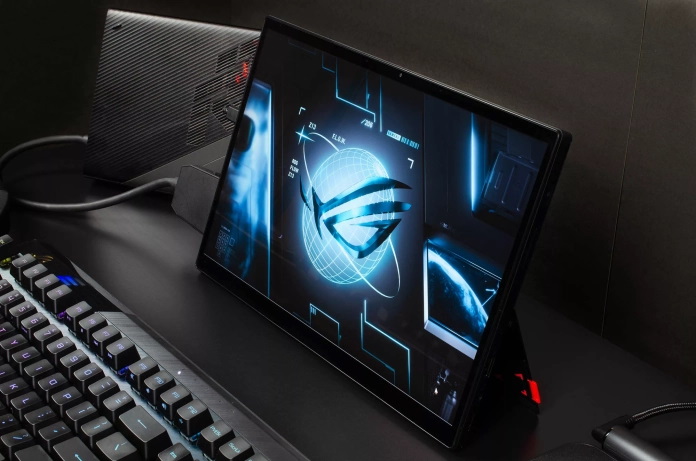 For Intel Gamer Days, we're offering discounts on two variants of the Flow Z13. The higher-end model boasts an Intel Core i7-12900H and an NVIDIA GeForce RTX 3050 Ti Laptop GPU, and it's bundled with the ROG XG Mobile eGPU and docking station. We're knocking $200 off its price for the duration of the event. If you're just looking for the laptop, you can purchase one with an Intel Core i7-12900H and an NVIDIA GeForce RTX 3050 for $100 off MSRP during Intel Gamer Days 2022.
ROG Strix SCAR 17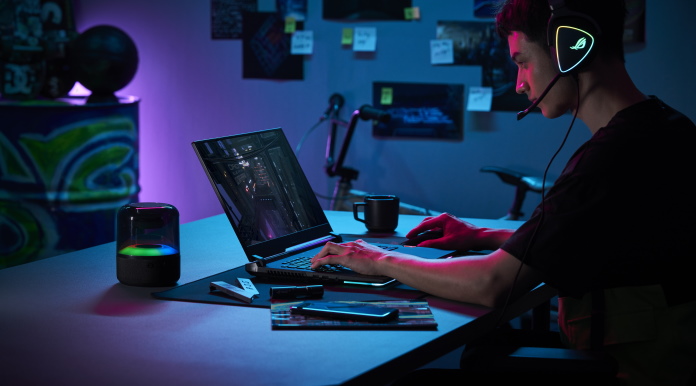 Looking for even more performance and a larger 17" screen? Take a peek at the ROG Strix SCAR 17. This beastly machine uses an Intel Core i9-12900H CPU and an NVIDIA GeForce RTX 3070 Ti Laptop GPU to render game worlds at a dizzying pace. Thanks to its lightning-quick display with a 360Hz refresh rate, you'll be able to take advantage of all those frames, too. During Intel Gamer Days, you can elevate your esports game with a $150 discount on a SCAR 17 of your own.
TUF Dash F15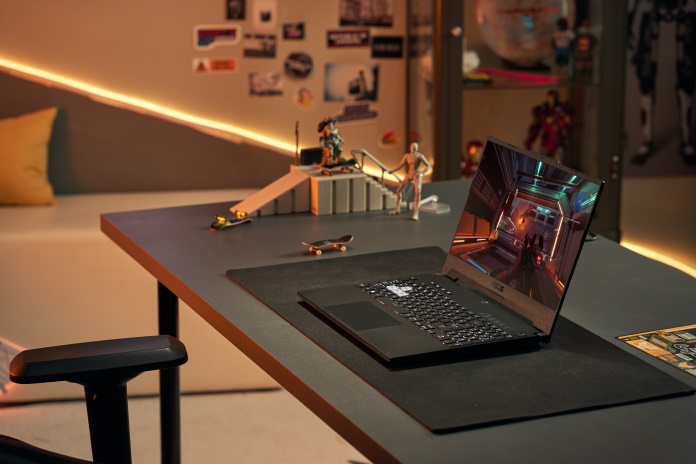 Here's a budget-friendly option that covers all the essentials—and during Intel Gamer Days you get it for $50 off of MSRP. The TUF Dash F15 is a lightweight, easy-to-carry laptop, yet when it's time to perform, it draws on the power of an Intel Core i7-12650H CPU and an NVIDIA GeForce RTX 3050 Ti Laptop GPU. A speedy 144Hz display will give you an edge in your favorite online multiplayer games, and this laptop offers all the connectivity you need to hook up your favorite monitor and peripherals.
ROG Strix G10CE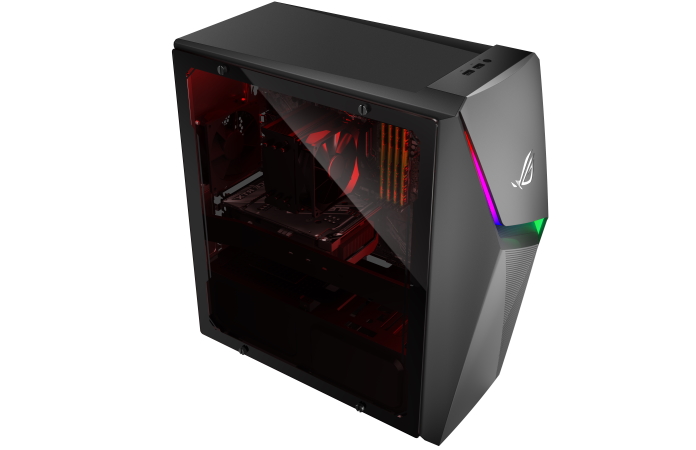 Perhaps you'd prefer a desktop system instead? The ROG Strix G10CE delivers exhilarating gaming experiences with its potent CPU and graphics card, both kept at comfortable operating temperatures with our dual-chamber cooling system. RGB LED accents, an armor-inspired finish, and a transparent side panel give the G10CE a look all of its own. At just 27 liters, this PC is compact enough to be an easy fit on or under your desk. Grab a model with an Intel Core i5-11400F CPU and an NVIDIA GeForce RTX 3060 graphics card for just $1129.99 during Intel Gamer Days. For just $1449.99—a $350 discount—you can get an upgraded model with an even larger SSD for your game library and an Intel Core i7-11700.
CPU
Availability (U.S)
ROG Strix G10CE-US564
Intel Core i5-11400F
ASUS
Amazon
ROG Strix G10CE-AH766
Intel Core i7-11700
Amazon
Lay the foundation for your Intel-powered gaming PC
We built our reputation on the legendary quality of our motherboards—you'll find no better platform for your next gaming PC than a board from our ROG, TUF Gaming, or ASUS Prime lineups. To celebrate Intel Gamer Days 2022, we're offering some tasty discounts on a selection of Z690 and Z590 motherboards.
ROG Maximus Z690 Formula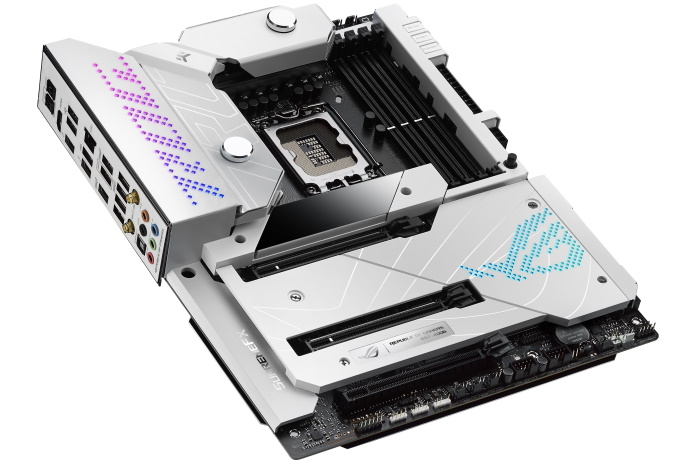 There's something special about the pristine surfaces of a white-themed build. For a build that offers eye-catching style and exceptional performance alike, the ROG Maximus Z690 Formula stands ready. Its Moonlight White metal cover coordinates perfectly with your other ROG Moonlight White gear for a clean, cohesive look. Its white cover isn't just for show, though. The CrossChill EK III VRM block, co-developed with EK Water Blocks, gives you a powerful tool for keeping VRM temperatures low, even when you've dialed in a high overclock. During Intel Gamer Days, you can purchase one of your own for $80 off of MSRP.
TUF Gaming Z690-Plus WiFi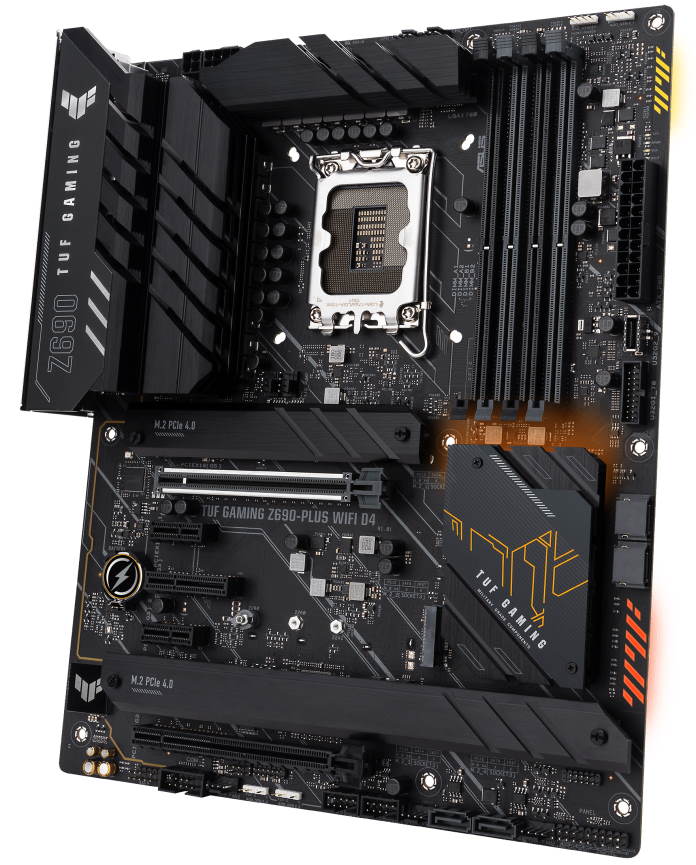 For a reliable, no-frills motherboard that unlocks the gaming performance of 12th Gen Intel Core CPUs, you can't do better than the TUF Gaming Z690-Plus WiFi. A PCIe 5.0 x16 slot lets you install the fastest graphics cards of today and tomorrow, while four onboard PCIe 4.0 M.2 slots make it easy to set up a large gaming library. Networking comes courtesy of an Intel 2.5Gb Ethernet controller, and an Intel WiFi 6 radio is ready for action. During this promotion, the TUF Gaming Z690-Plus WiFi can be yours for $249.99—a discount of $40.
ROG Maximus XIII Hero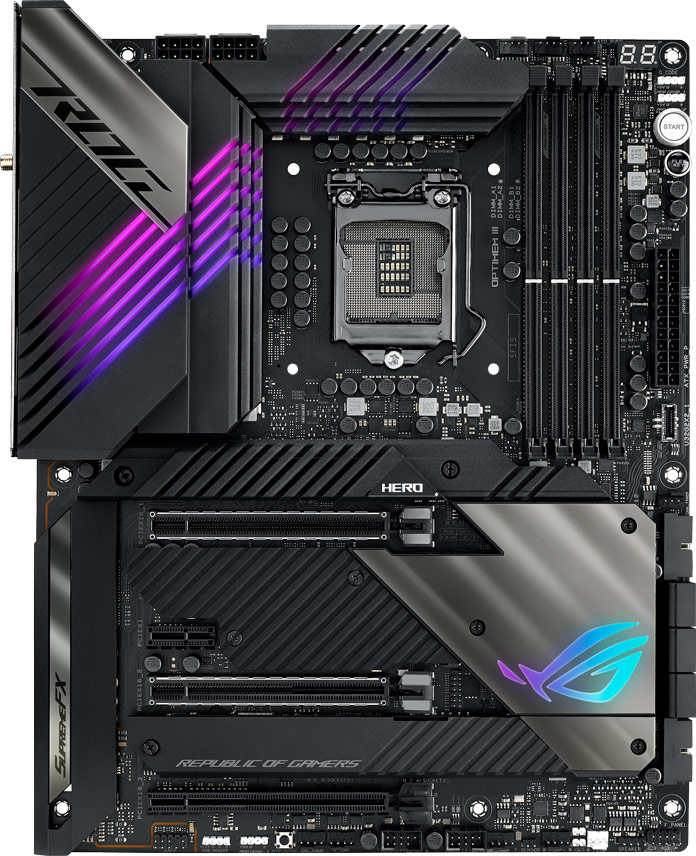 If you're looking for a fully featured platform for overclocking an 11th Gen Intel CPU, look no further than the ROG Maximus XIII Hero. With its 14+2 teamed power stages rated for 90A, this motherboard is primed and ready for even the highest-end CPU you can fit in its LGA 1200 socket. Sizable VRM and chipset heatsinks with upgraded thermal pads keep the circuitry cool even under pressure. Striking accents on the integrated I/O shield and VRM heatsink make this motherboard a visual spectacle that you'll want to show off. For Intel Gamer Days, we're knocking the price of this board down by $50—don't miss out.
Availability (U.S)
ROG Maximus XIII Hero
ASUS
Newegg
ROG Strix Z590-A Gaming WiFi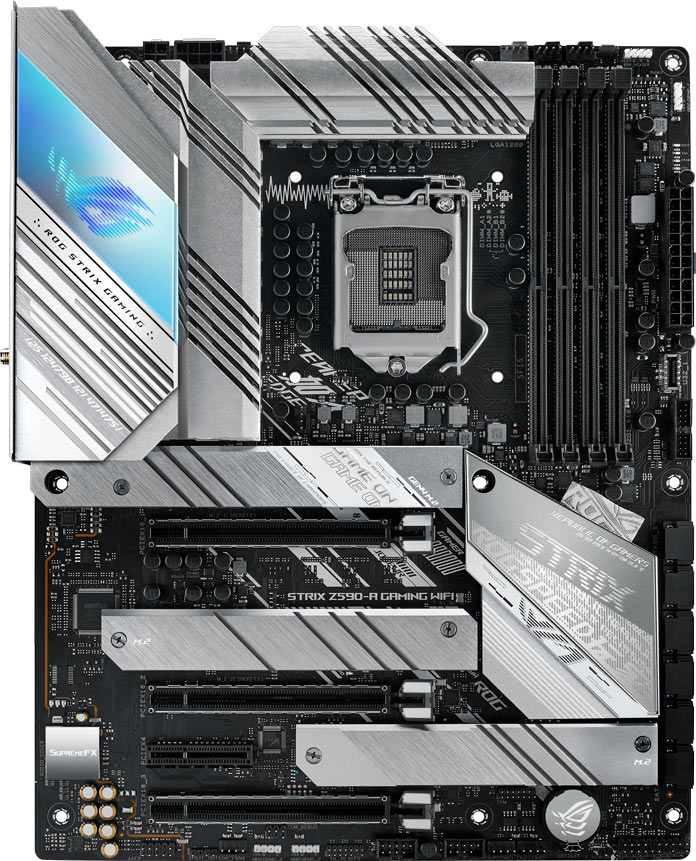 As far as colors go, black never goes out of style. But perhaps you're looking to shake things up a bit with a new color palette for your next build. The ROG Strix Z590-A Gaming WiFi offers fresh, clean white surfaces ready to accentuate your build's RGB LED illumination. In addition to show-stopping good looks, the Z590-A gives you the performance and cooling options you need for a powerful gaming rig—and with its price discounted by over 10%, this is a deal you won't want to miss.
Availability (U.S)
ROG Strix Z590-A Gaming WiFi
ASUS
Newegg
TUF Gaming Z590-Plus WiFi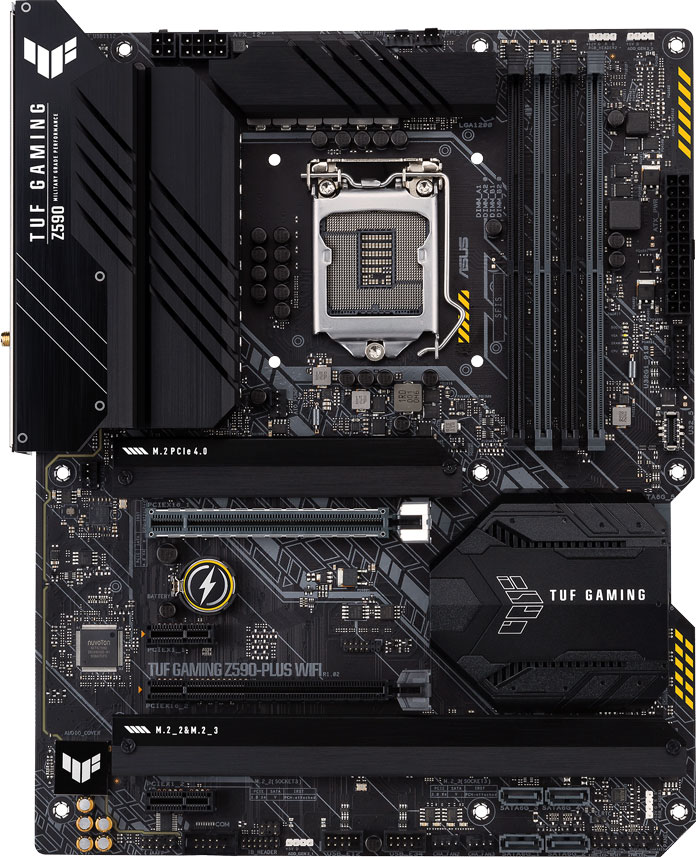 For Intel Gamer Days, we're also knocking a cool $25 off the list price for the TUF Gaming Z590-Plus WiFi. This board offers everything you need and nothing you don't. We put it through stringent load and environmental tests to ensure that it won't let you down in the middle of the action. Great connectivity makes it easy to set up your full gaming battlestation, while a robust power solution and carefully planned cooling makes sure that you get the performance you need.
| | Availability (U.S) |
| --- | --- |
| TUF Gaming Z590-Plus WiFi | Newegg |
ASUS Prime Z590-A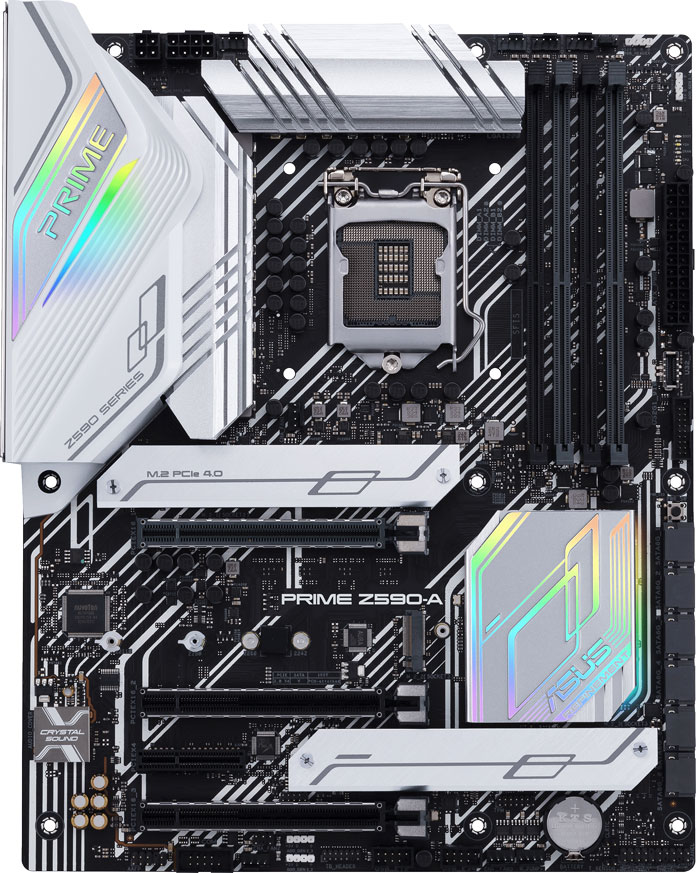 ASUS Prime motherboards deliver essential features at a great price. The Prime Z590-A board stands ready to serve in your next gaming build with its clean style, enthusiast-grade feature set, and a full range of modern connectivity options. We've trimmed a clean $20 off the price of this motherboard for Intel Gamer Days, bringing it down to a very accessible $179.99.