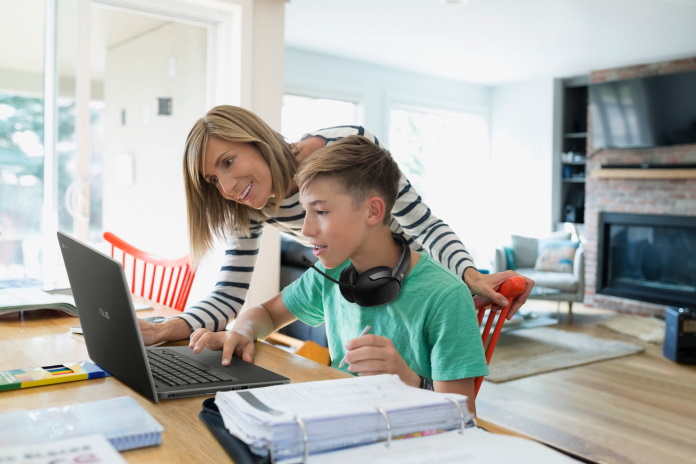 Today's students and teachers rely on the internet for much of their classroom experience—but not necessarily in the way that many expected twenty years ago. While online education is quite common, hybrid approaches have become the new normal. The same classroom might have students who attend in person and students who attend online. Many teachers "flip" their classroom, putting lecture-style materials online and focusing classroom time on collaboration and exploration. And online platforms for doing homework, conducting research, and creating projects are more common than ever.
Is your home WiFi network ready for this new world of education? Dropped connections, inconsistent speeds, and dead zones in your home are all frustrating under normal circumstances, but for students, they're obstacles that threaten to undermine their academic progress. Don't settle for substandard home networking—modern WiFi routers and mesh WiFi systems are packed with tools and technologies to solve the challenges of delivering stable connections in today's homes.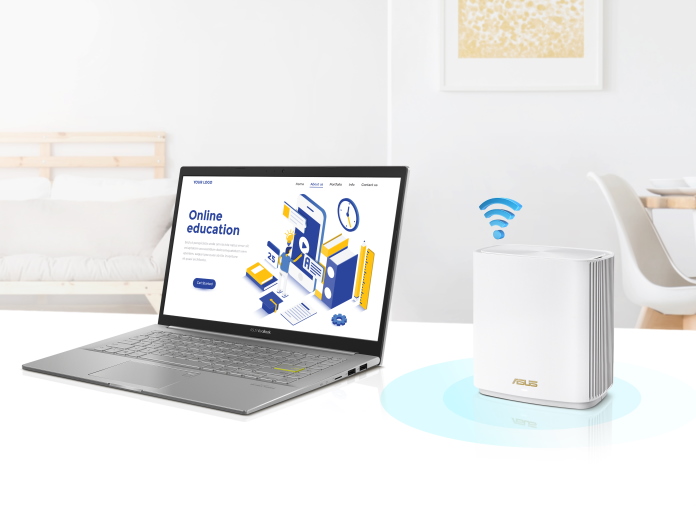 To help you find the best router for your home or apartment, we've put together this handy guide so that you can quickly browse our networking solutions for education. Your first step is figuring the type of router that's right for you and your children's education—and we're here to help.
Does WiFi 6 make a difference?
One of the biggest culprits for a poor home WiFi network is a last-gen router. Older WiFi standards just weren't made with today's connected homes in mind. We used to imagine a world where homes had one device per person. Add up all the laptops, smartphones, smart TVs, tablets, desktop PCs, wearable tech, and smart home devices in your home, and you likely have quite a long list.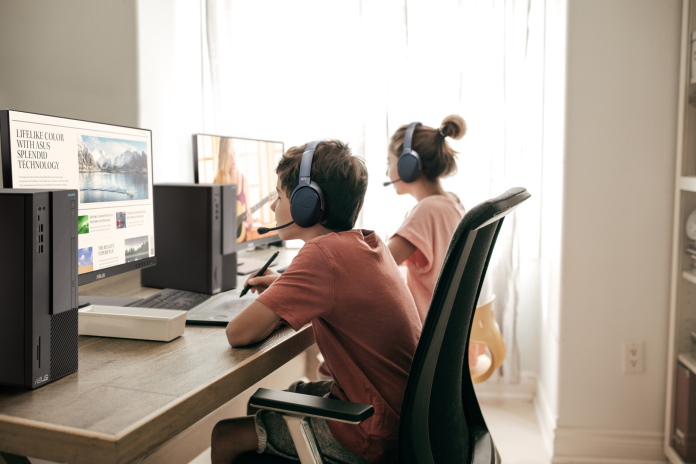 Last-gen routers struggle to manage a full household of devices, but that's exactly where modern WiFi 6 routers excel. They're built from the ground up with the tools they need to provide a stable connection to a wide array of compatible WiFi 6 devices. They offer other advantages, too. Compared to WiFi 5 routers (802.11ac), the new WiFi 6 routers (802.11ax) can offer up to 1.25X faster network speeds while providing a significant connectivity upgrade with up to 4x greater network capacity and lower latency for all of the devices in your home. WiFi 6 has a lot to offer—click here to learn more about the new standard.
Now that the market has matured, most home devices now support WiFi 6. This means that upgrading your home router to a WiFi 6 model will almost certainly have a large and immediate effect on WiFi performance in your home. That'll elevate all of your everyday web browsing, but it'll be a game-changer for online educational activities.
Should I buy a mesh WiFi system or a traditional router?
Odds are, the wireless routers you're used to are single units with lots of antennas. You connect them to your modem, wherever the hard line from your ISP comes into your home, set up your network, and you've got a home WiFi network.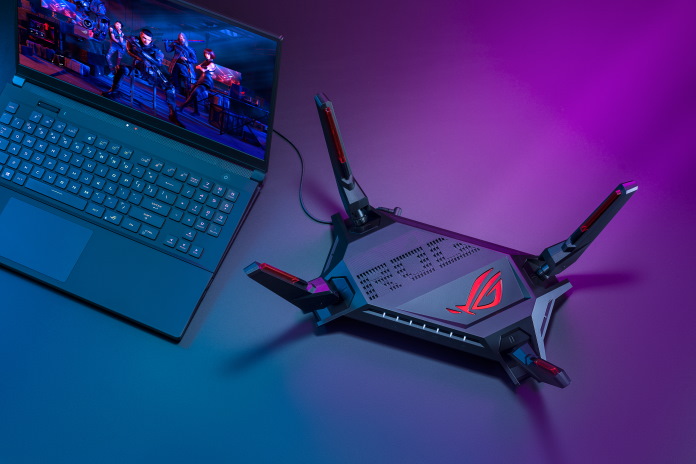 For apartments and smaller homes, a traditional router is typically sufficient to get reliable, consistent coverage. But if you have a larger home (3000 square feet or more), a home with more than two levels, or a home that uses dense construction materials like brick or stone for some of its interior walls, you'll almost certainly have WiFi dead zones using a traditional router. That can be a real problem for anyone trying to get schoolwork done—if the quietest room is in a dead zone, then you've lost a valuable study space. For you, a mesh WiFi system is a better choice.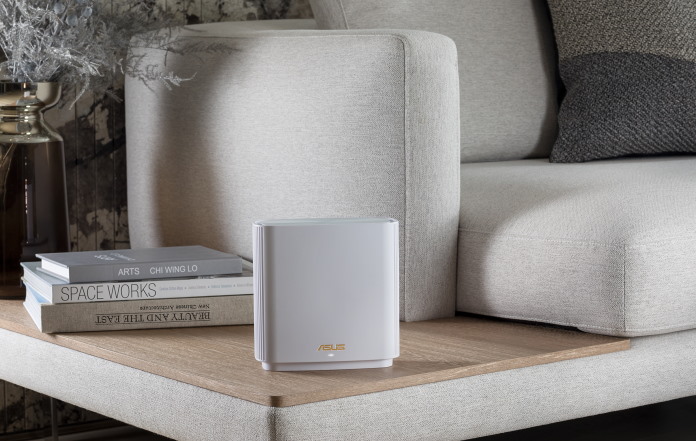 In a mesh WiFi system, two or more units work together to manage a single WiFi network. That means you have multiple access points around your home, not just a single router. We give you a range of solid choices for building out a mesh WiFi system. You can build a network with any of our AiMesh-compatible routers, and easily scale it out by adding more units as necessary to improve coverage. We also offer pre-linked ZenWiFi mesh WiFi systems that are even easier to set up. Click here to read more about our mesh WiFi solutions.
Do I need a dual-band or a tri-band router?
Routers communicate with your devices through different bands of the wireless spectrum. A dual-band router typically has two options: the legacy 2.4GHz band, which has wide compatibility and good range, but lower speeds, and the higher-speed 5GHz band.
Tri-band routers give you even more flexibility by using three separate wireless bands. Commonly, they'll operate over the 2.4GHz band and two 5GHz bands, though there are newer models that use the newly opened 6GHz band to communicate with WiFi 6E-compatible devices.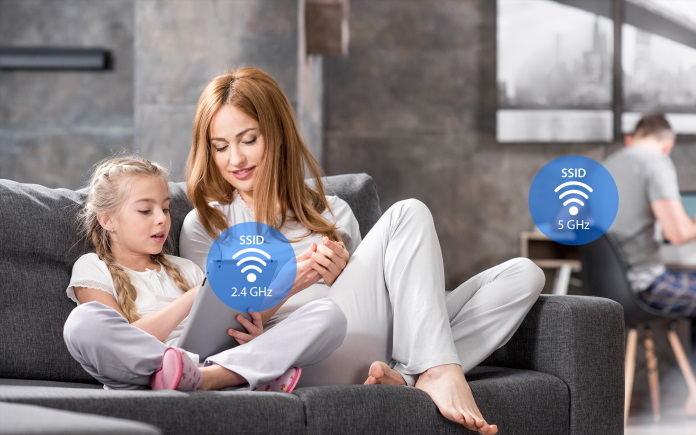 The third band can be useful in a number of ways. You might dedicate it to the backhaul of your mesh WiFi system so that each node can communicate with each other without interruption. Or you might set multiple SSIDs for each band for versatile usage. For example, you could devote one 5GHz band specifically for the devices your kids use for studying and entertainment. That'll make it easier for you to apply the advanced custom features available through the ASUS Router app—all without affecting your own internet access on the second 5GHz band.
What security features do I need?
As you or your children browse the internet to learn, collaborate, and find research for projects, you may accidentally encounter inappropriate content or disguised cyber threats. Cautious browsing can help you avoid these situations, but it's also important to have a router that's built from the ground up for security. ASUS routers give you peace of mind with a comprehensive, subscription-free network security suite that makes the internet a safer place for everyone in your household.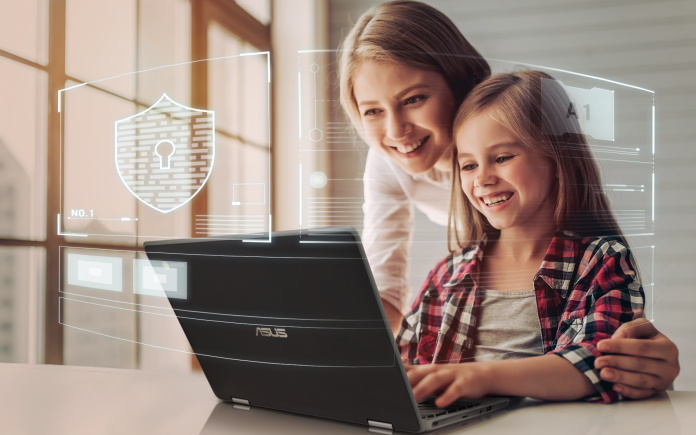 It starts with AiProtection. Powered with subscription-free security updates from Trend Micro, this cloud-based solution offers commercial-grade intrusion protection, blocks access to known malicious websites, and automatically identifies and blocks infected devices from accessing your network.
It's quite likely that your schoolwork will take you out of your home to the local library—or maybe even the coffee shop for a change of scenery. Unfortunately, the public WiFi at such locations is rarely secure. That's where the ASUS Instant Guard mobile app comes in. With one tap, you can get secure internet access through your compatible ASUS router at home thanks to encrypted VPN tunneling technology.
Which is better: routers with built-in parental controls or parental control apps?
Keeping track of your children's screen time and online browsing doesn't have to be exhausting. While there are a variety of apps and tools you can use to monitor their internet usage and block access to inappropriate content, it's easiest to handle it all from one central location.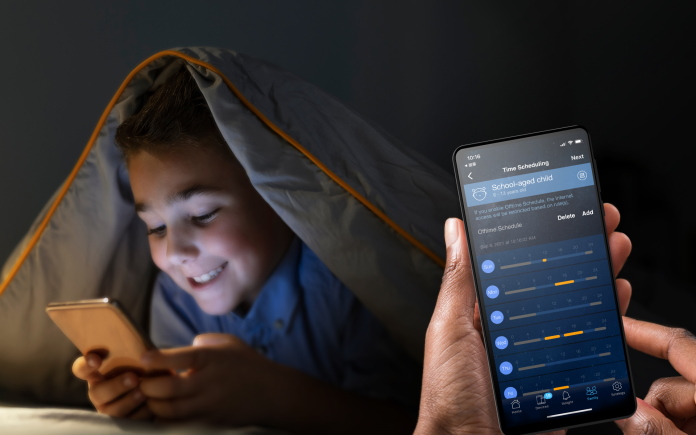 Our intuitive ASUS router app gives you all the controls you need to protect your children when their education takes them online. You can monitor each family member's internet activity, even if they use multiple devices throughout the day. It's easy to set a schedule for the devices that belong to your children to limit after-hours access to the internet, and even easier to apply content filtering to specific devices on your network. Best yet, there's no subscription for these parental controls—they're included with your ASUS router.
How many physical ports do I need?
Most of the devices in your home likely connect to the internet through your home WiFi network, but the Ethernet and USB ports on your router still may have important roles to play. Even today, an Ethernet cable is one of the best ways to ensure a rock-solid, high-bandwidth connection to a laptop or desktop PC, and some smart home devices require a wired connection. As you're picking a router, it's important to make a plan for how many devices you'll be hooking up directly to your router with a cable.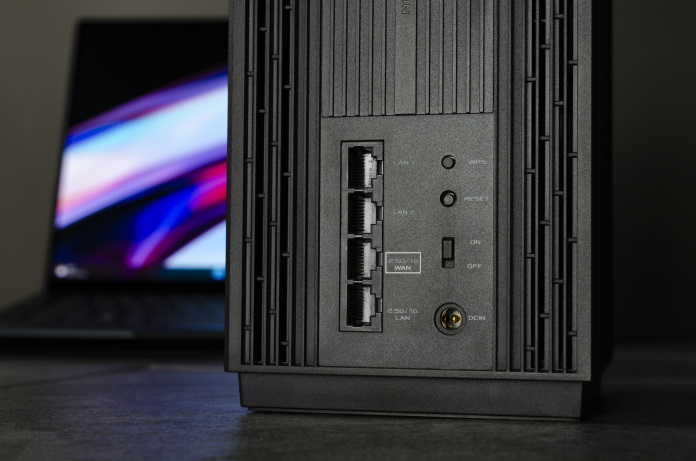 The physical ports on your router can do more than just connect PCs, though. A USB port on your router gives you a simple and convenient way to set up a printer or shareable storage that all of your devices can access. If you or your children are pursuing a career in content creation, you might also consider a router with dual 2.5Gb WAN/LAN ports. These ports will give you high-speed transfers to and from a home network-attached storage unit (NAS) so that you can store and access high-resolution projects and assets without filling up the drives on your laptop.