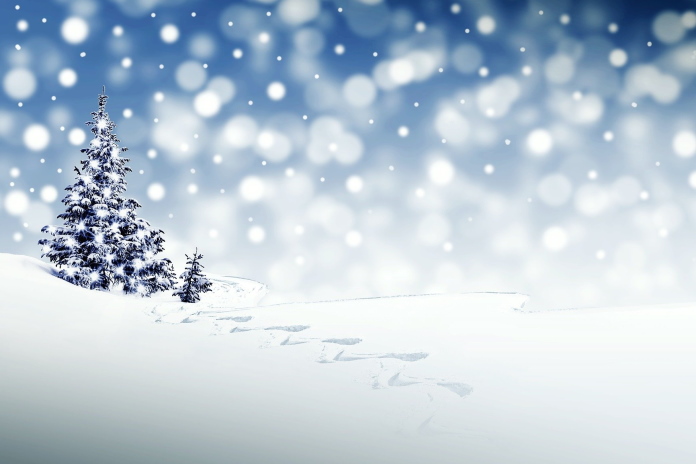 ASUS participates in several affiliate programs, including the Amazon Associates program, and may receive affiliate fees for qualifying purchases.
Need a fun, cost-effective present for someone on your shopping list? Try a Chromebook. These easy-to-use, affordable laptops open up worlds of entertainment, creativity, and productivity. Whether you're setting up a curious child with his or her first laptop, outfitting a college student a portable, versatile device, or helping a grandparent stay connected with everything the family is doing, a Chromebook will have long-lasting impact in the lives of your loved ones. With our wide-ranging lineup of Chromebooks, we have the perfect model for anyone that you're shopping for this year. In this holiday gift guide, we'll introduce you to our most gift-worthy options.
These devices represent just one part of our wide-ranging product portfolio. If you need help checking off other boxes on your holiday shopping list, click the links below for even more ideas.
Great Chromebooks for kids
Let's face facts: as much as kids love new tech, they're not as gentle with their laptops, tablets, and smartphones as we want them to be. Yet there's so much they can learn and explore with the right equipment in their hands. Here are two Chromebooks that open up rich educational and entertainment experiences in durable designs ready to go the distance.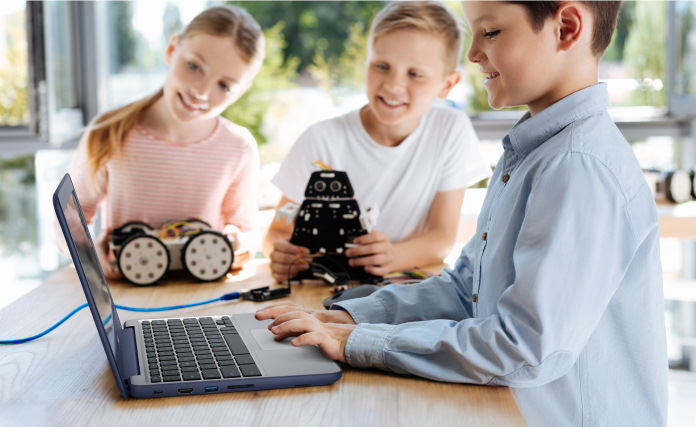 For smaller hands, the 11.6-inch Chromebook C203XA is a great choice. We built this laptop to survive the daily rigors of classroom use, so it'll prove equally resilient in the home of your friend or family member. We rigorously tested its ruggedized chassis to ensure that it meets stringent military-grade durability standards. The spill-resistant keyboard offers protection against liquid accidents. A rubber safety grip helps accidental drops from happening in the first place, and a durable 3D-textured finish offers resistance to scratches and fingerprints.
Looking for a bigger screen? The Chromebook C403 dials up the fun with its larger 14-inch display, making it easier for kids to enjoy a video together or to share their latest project. As with the smaller C203XA, it offers a full suite of protections against accidents: a rugged chassis, a spill-resistant keyboard, an all-around rubber bumper, and an ultratough hinge.
| | Availability (U.S.) | Availability (CA) |
| --- | --- | --- |
| ASUS Chromebook C203XA | Amazon | N/A |
| ASUS Chromebook C403 | Walmart | ASUS |
Affordable Chromebooks for anyone on your list
Chromebooks aren't just for kids, of course. From the comfort and familiarity of an ordinary web browser, folks can stream their favorite shows, create and share projects for work and school, stay connected with friends and family, and so much more. If this sounds like the daily computing habits of someone on your holiday shopping list, consider upgrading their laptop with a wallet-friendly Chromebook.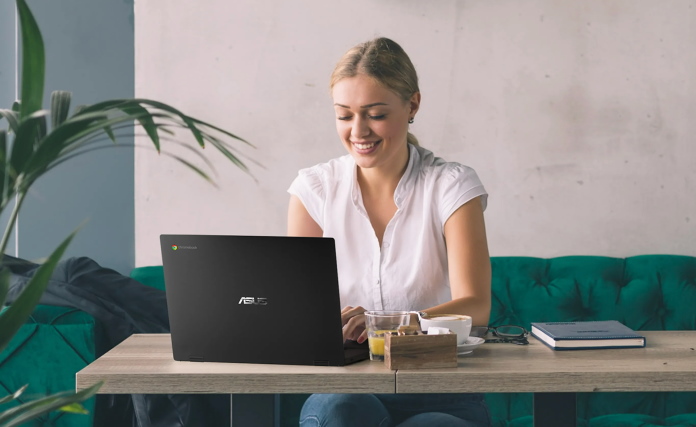 We'll start with the Chromebook CX1. This lightweight, ultraportable laptop comes in both 15.6-inch and 17.3-inch options. Dual-core Intel Celeron processors provide snappy performance, and long-lasting batteries will give your loved one the freedom to go out and do more. The hinge opens up a full 180°, making sure that it's always easy to have a clear view of the screen.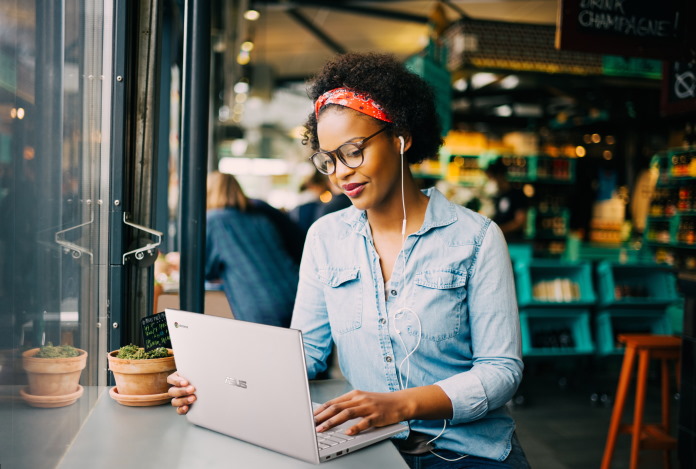 Many folks prefer their laptops to have a touchscreen—after all, it's such an intuitive and convenient way to interact with your PC. For a touchscreen-equipped Chromebook, look no further than the Chromebook C425. This 14-inch laptop surrounds its touch-enabled Full HD display with ultra-narrow NanoEdge display bezels, allowing us to fit the screen in a laptop chassis that's more the size of a traditional 13-inch device. An Intel Core m3-8100Y processor boosts productivity with its snappy performance, while the backlit keyboard and large 6-inch trackpad will let your loved one work and play comfortably.
Stylus included
If you're shopping for a budding artist or a committed note-taker, a Chromebook with stylus support might make the perfect present this holiday season. Stylus input is a natural-feeling, comfortable way of creating projects and interacting with a PC. Here's a selection of Chromebooks ready to give a great experience with a digital pen.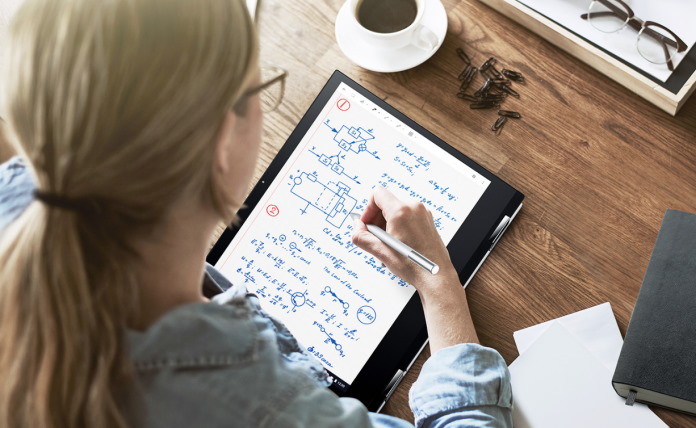 The Chromebook Flip CM3 supports the ASUS Pen, a slim and elegant active stylus built for supreme responsiveness, high accuracy at any angle, and up to 10 months of battery life. The CM3's 360° hinge will allow your loved one to fold up the laptop for comfortable note-taking or drawing. For increased productivity, the 12-inch display offers a 3:2 aspect ratio that delivers more vertical space.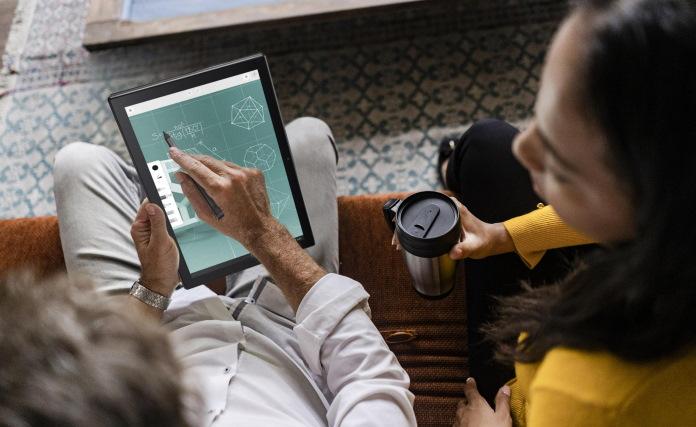 For even greater portability and versatility, consider the Chromebook Detachable CM3. This device features a detachable stand cover and keyboard, so your loved one can seamlessly flip between using it as a laptop or as a tablet. There's no better option for someone who's always working, browsing, and playing on the move. For added convenience, the Chromebook Detachable CM3 includes a stylus—and it offers a built-in garage that keeps the stylus always ready to hand.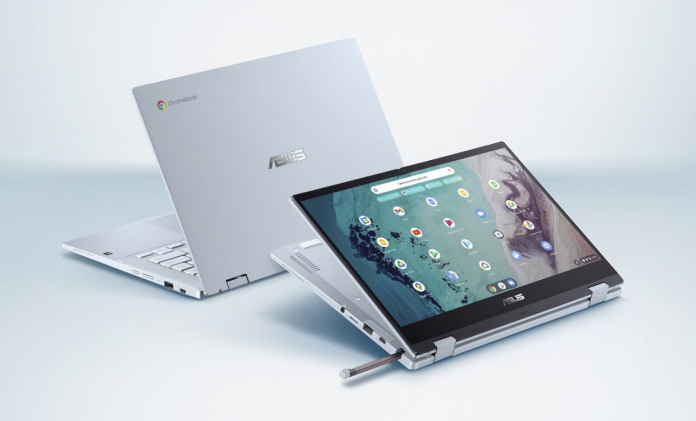 A dual-camera array, a garaged stylus, and premium performance set apart the Chromebook Flip CX3. This thin-and-light machine offers versatile power for work and play with an Intel Core CPU that breezes through everyday tasks. Its stylish exterior never feels out of place, and a special world-facing camera—in addition to the standard webcam—provides new options for exploring creativity.
Chromebooks for folks who do more
For many people today, a Chromebook was the first laptop they ever used. But as they grow up and explore an ever-wider range of interests, they need a Chromebook that's ready to do more, too. Our higher-end Chromebooks offer a suite of premium features ready for more demanding pursuits.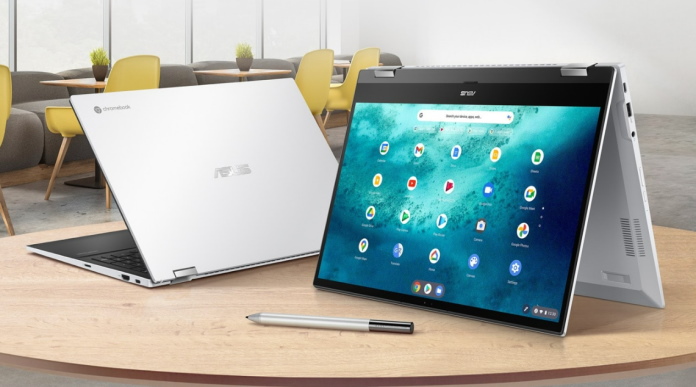 The Chromebook Flip CX5 is a productivity powerhouse and entertainment center rolled into one. Its powerful Intel Core i3 CPU provides effortless performance. 8GB of RAM bolsters multitasking performance, while the 128GB SSD provides speedy, substantial local storage space for apps and projects. The garaged stylus ensures that it's always convenient to jot down notes or sketch ideas. And this Chromebook wraps it all up in a supremely thin and light design.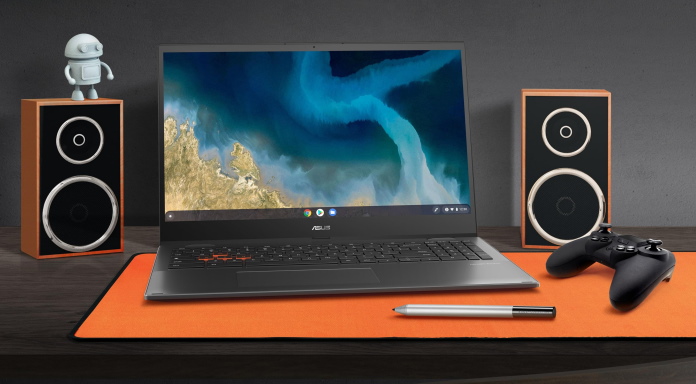 The Chromebook Flip CM5 turns instead to the proven performance of an AMD Ryzen CPU with built-in AMD Radeon graphics. Its spacious 15.6-inch display offers a rich Full HD resolution for immersive entertainment, crisp text, and detailed images. The durable 360° hinge will allow your friend or family member to use the laptop in clamshell, tent, stand, or tablet modes, whatever best fits the occasion, and USI stylus support will let them use their favorite stylus for natural-feeling input.
Ready for cloud gaming
People everywhere love Chromebooks for their easy interface, lightweight portability, and affordable price tags. What they haven't been known for—at least, until now—is gaming. Now that cloud gaming services like GeForce NOW have matured, Chromebook cloud gaming is a real possibility for a wide range of users. Our Chromebook Vibe CX55 Flip laptop revolutionizes your expectations for a Chromebook—and makes it affordable and easy to start playing PC games through a Chromebook.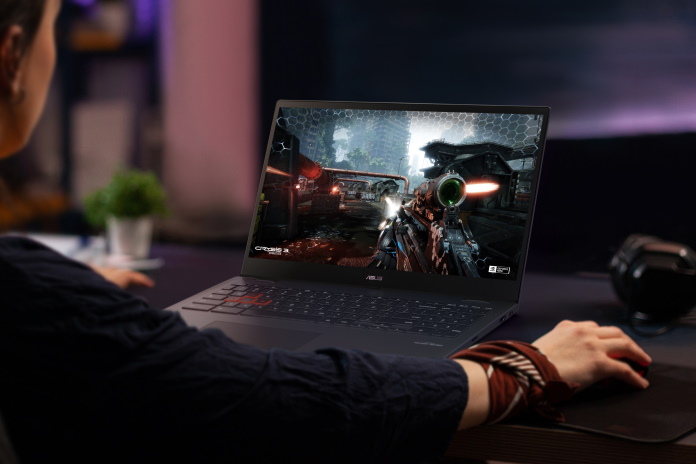 The Chromebook Vibe CX55 Flip offers the key gaming-focused features your loved one needs for cloud gaming. It starts with a well-equipped 15" touchscreen. The key gaming spec for this display  is its 144Hz refresh rate. This gives smooth, responsive animation in fast-paced games so that your friend or family member won't miss a moment of the action. The CX55 Flip adds a dual-band 2×2 WiFi 6 radio for uninterrupted connections to cloud game services, an anti-ghosting keyboard with 1.4mm key travel, and a dual-speaker array that delivers immersive gaming audio.
Happy holidays from ASUS
This is just a small selection of all the tech that we offer. We hope that this list of Chromebooks was able to help you check off an item or two on your shopping list, but if you're looking for even more ideas, follow the links below. We have an exciting selection of PCs, laptops, monitors, wireless networking products, and peripherals that are ready to help you spread some holiday cheer this season.