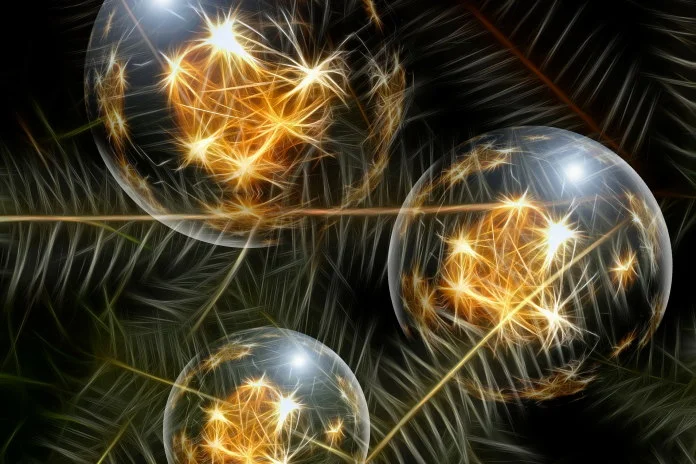 ASUS participates in several affiliate programs, including the Amazon Associates program, and may receive affiliate fees for qualifying purchases.
Today's connected homes have no shortage of old smartphones, tablets, laptops, and other gadgets lying around. If you want to give a present that will truly deliver some excitement this holiday season, you'll need to find some tech that stands out from the crowd. To help you find a one-of-a-kind present, we've assembled this gift guide of some of our most innovative products.
These laptops, projectors, peripherals, and routers offer just a taste of all the exciting products we're offering this holiday season. If you need help checking off other boxes on your holiday shopping list, click the links below for even more ideas.
Zenbook 17 Fold OLED laptop
One laptop, endless possibilities. The Zenbook 17 Fold OLED breaks all the rules with its incredible folding 17" display. Before, folks might have needed both a lightweight laptop and a desktop PC to have the most comfortable experience for all their computing needs. Now, the Zenbook 17 Fold OLED offers an expansive 17" screen for immersive entertainment and easy multitasking, and when it's time to get on the go, it folds neatly into an ultracompact 12.5" laptop. It's the best of both worlds in one device.

But that's not all. Its vivid OLED panel delivers amazing visuals with its near-infinite contrast and lifelike colors. A 12th Gen Intel Core CPU delivers snappy performance, and a large 75Wh battery provides the staying power people need to stay mobile throughout their day. And the included ASUS ErgoSense Bluetooth keyboard and touchpad makes sure that the right input options are available whenever they're needed.
| | Availability (U.S.) |
| --- | --- |
| Zenbook 17 Fold OLED | ASUS |
Zenbeam Latte L1 and ZenBeam E2 portable projectors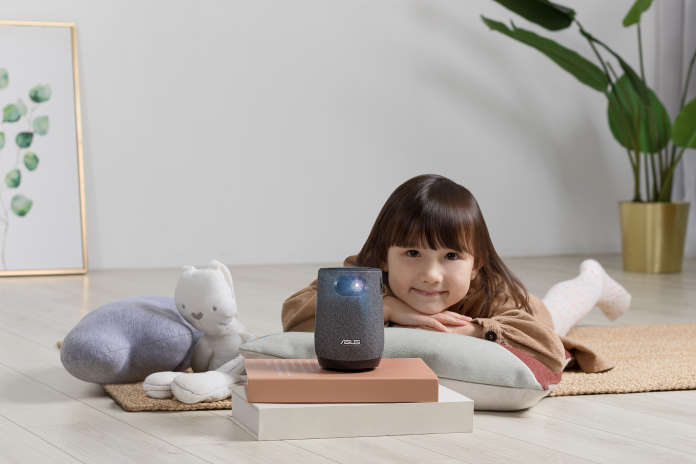 Watching videos and playing games are some of the most popular activities in many households right now, so as your loved ones gather this holiday season you might find there's a shortage of screens. The ZenBeam Latte L1 will alleviate the competition for the family room TV. This portable projector is about the size of a 16oz cup of coffee, yet it can display a 720p image 120" across at 300 lumens of brightness. The Aptoide TV media platform will let your loved ones stream video from their favorite services, and since the Latte has a large 6000mAh battery, it won't even need a nearby outlet to perform its magic.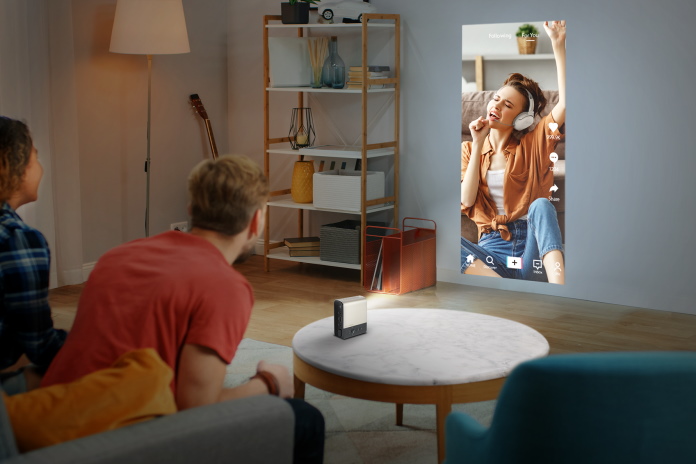 There's something special about sharing the content we enjoy on our smartphones. When we find a meme that makes us laugh, a musical performance that impresses us, or a video that's just too crazy to keep ourselves, we're quick to pull nearby friends and family over and show them what's caught our attention. Even the largest smartphone screen isn't really large enough for sharing comfortably, though, and the average phone's speakers don't offer all that much volume. The ZenBeam E2 portable projector will make it easy for friends and family at your holiday gatherings to put their favorite media up on a wall for everyone nearby to enjoy. And since it's battery-powered, they won't even need to have an outlet nearby to start the fun.
ROG Flow Z13 gaming laptop
Here's a present that the gamers on your shopping may not even realize is possible: a tablet that rivals the gaming performance of many desktop PCs. The ROG Flow Z13 shrinks gaming to new levels of portability. As the world's most powerful gaming tablet, the Flow Z13 is designed for the ultimate in versatility, with power belying its compact size.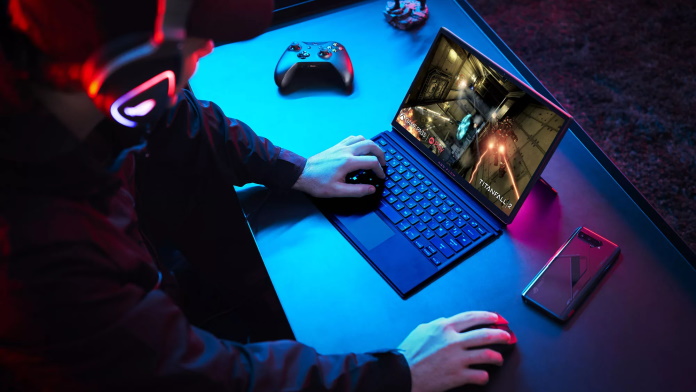 Thanks to Windows 11, a 14-core Intel Core i9-12900H processor, an NVIDIA GeForce RTX 3050 Ti Laptop GPU, and 5200MHz LPDDR5 memory, this tablet packs plenty of gaming horsepower into an ultra thin-and-light chassis. These specs are further bolstered by 1TB of PCIe SSD storage, a MUX Switch, custom vapor chamber cooling, and fast charging via USB Type-C.
To kick things into even higher gear, the models linked here bundle the ROG XG Mobile with the Flow Z13. This external GPU and docking station allows the Z13 to harness the top-end graphics power of a GeForce RTX 3080 Ti Laptop GPU. With one click, your gift recipient can connect to all their desktop peripherals and displays, recharge their laptop, and supercharge their graphics performance.
Chromebook Vibe CX55 Flip laptop
People everywhere love Chromebooks for their easy interface, lightweight portability, and affordable price tags. What they haven't been known for—at least, until now—is gaming. Now that cloud gaming services like GeForce NOW have matured, Chromebook cloud gaming is a real possibility for a wide range of users. Our Chromebook Vibe CX55 Flip laptop revolutionizes your expectations for a Chromebook—and makes it affordable and easy to start playing PC games through a Chromebook.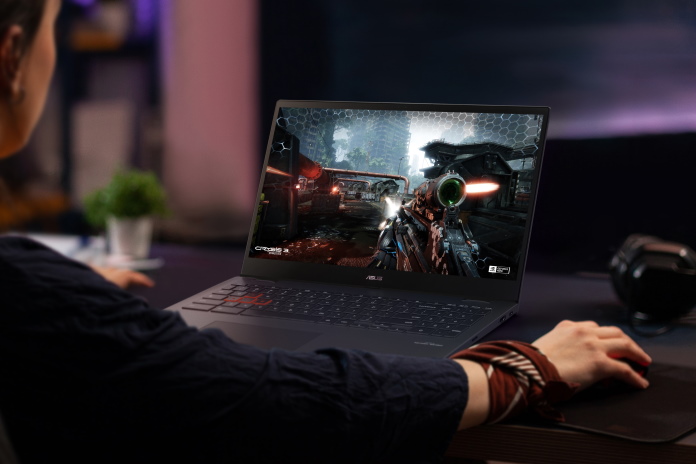 The Chromebook Vibe CX55 Flip offers the key gaming-focused features your loved one needs for cloud gaming. It starts with a well-equipped 15" touchscreen. The key gaming spec for this display  is its 144Hz refresh rate. This gives smooth, responsive animation in fast-paced games so that your friend or family member won't miss a moment of the action. The CX55 Flip adds a dual-band 2×2 WiFi 6 radio for uninterrupted connections to cloud game services, an anti-ghosting keyboard with 1.4mm key travel, and a dual-speaker array that delivers immersive gaming audio.
ZenWiFi XT9 and ZenWiFi AX (XT8) mesh WiFi systems
For today's smart homes, plentiful bandwidth is crucial. Smart speakers, security systems, smartphones, laptops, and other devices all need reliable connections to perform their work. Perhaps you're shopping for a family of people who all enjoy watching videos from TikTok or YouTube from the comfort of their own devices—not to mention high-resolution 4K content from Netflix, Disney+ or other streaming services. On top of all that, there may be someone who relies on a high-speed connection for conferencing for work or for competing in online games. If this sounds like the home network you're shopping for, the ZenWiFi AX (XT8) will deliver the plentiful bandwidth they need in an easy-to-deploy mesh WiFi system.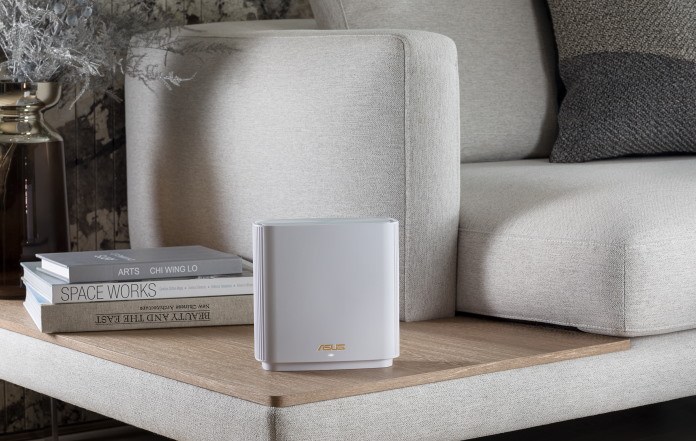 This award-winning tri-band system is perfect for a home of power users. Since it has two separate 5GHz bands, the ZenWiFi AX offers 6600Mbps of aggregate bandwidth, and it can use one 5GHz band for a dedicated backhaul and the other to communicate with devices. For even more reliable performance, your gift recipients can use a wired Ethernet backhaul as well. The ZenWiFi AX is one of the best mesh WiFi routers for larger homes, as well. Just two of these units provide whole-home coverage for 6+ rooms.
For even faster home internet, consider the ZenWiFi XT9. This mesh WiFi system takes the feature set of the XT8 and adds access to the recently opened 5.9GHz band for premier speeds in this coveted slice of the spectrum.*
Happy holidays from ASUS and ROG
This is just a small selection of the hardware that we offer. As one of the world's premier manufacturers of PC components, laptops, displays, peripherals, and wireless networking products, we have something for everyone. Looking for some gift ideas from our other product lines? Follow the links below to explore all the exciting tech that we have to offer this holiday season.
*Select regions only.