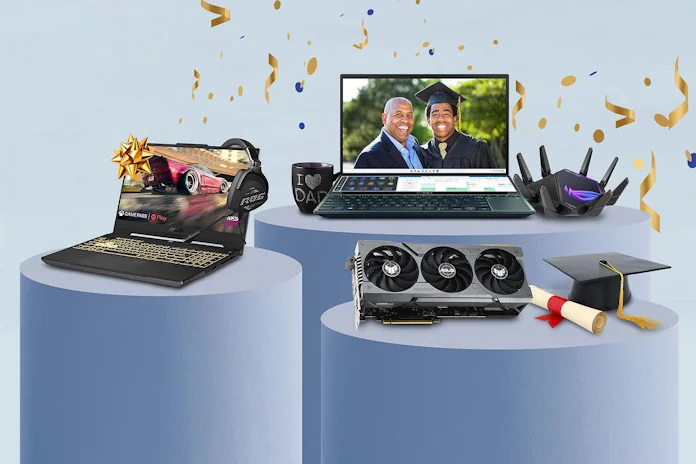 Shopping for a Father's Day gift doesn't have to be complicated. There's no need to get lost in a sea of options for Dad's many hobbies and passions — if the father in your life is like many fathers out there, what he's really hoping for is some new tech. For our 2023 Father's Day Gift guide, we've assembled a list of can't-miss presents for any dad who's passionate about the latest PC gear. Whether he'd love a new thin-and-light everyday notebook or a decked-out gaming laptop, an immersive gaming monitor or an outstanding new wireless router, new peripherals for his current PC or parts for a new PC that he'll build himself, we have the gifts that he wants for Father's Day.
Get him in the game with an ROG or TUF Gaming laptop
Dads the world around like to kick back in the evening with their favorite games. With an ROG or TUF Gaming laptop, you can make sure that the father in your life can play whenever and wherever: in the living room, in his gaming den, or even on a business trip.
For Father's Day, we've pulled together a list of gaming laptops that you can buy right now for a great price. Follow the links below for more information on each model. If Dad puts a premium on effortless portability, consider the TUF Dash F15. In a thin and light design, this laptop provides all the essentials for a great PC gaming experience that travels. For Father's Day, we're highlighting an especially tempting laptop armed with an Intel Core i5-12450H CPU and an NVIDIA GeForce RTX 3050 Ti Laptop GPU.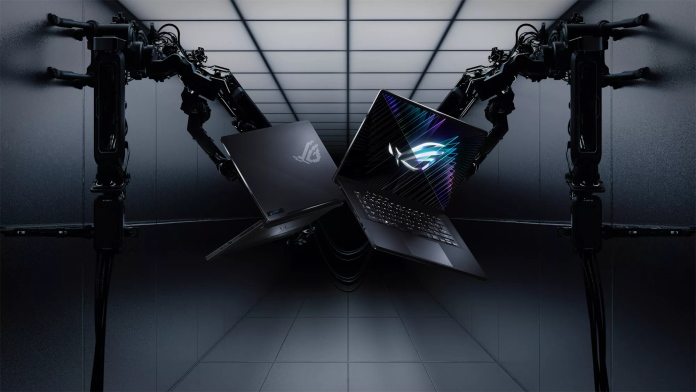 The ROG Zephyrus M16 gaming laptop puts even more performance and high-end features inside a slim, portable design. Equipped with a powerful Core i9-12900H CPU and a GeForce RTX 3080 Ti Laptop GPU, this model will give Dad outstanding power for his favorite games — the spacious 16" ROG Nebula Display will immerse him like never before.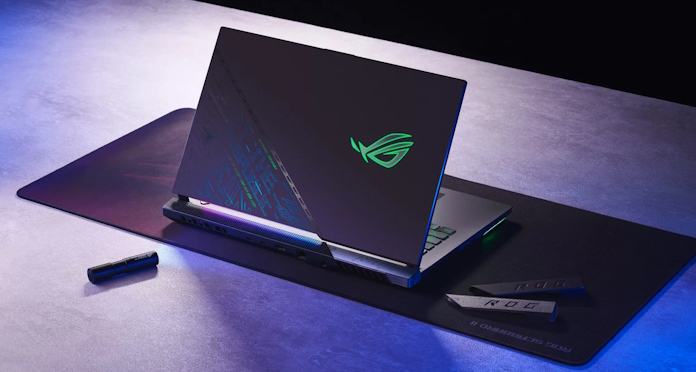 Perhaps the father you're shopping for has a competitive side? The ROG Strix SCAR series of gaming laptops offer him everything he needs to claim the crown in his favorite online esports titles. The ROG Strix SCAR 17 SE boasts an especially powerful CPU, the Intel Core i9-12950HX, for unbounded performance, and it keeps this monster chip tamed with a comprehensive cooling solution including Conductonaut Extreme liquid metal thermal compound.
Great gaming peripherals put a bow on his Father's Day gift
When Dad's gaming in his office or den, he'll almost certainly want to take control of the action with his peripherals and his full-size desktop monitor. Let's really seal the deal with your Father's Day gift for your gamer dad: pair his new laptop with the ROG Strix Scope RX TKL Wireless Deluxe gaming keyboard or the ROG Delta S Animate. These luxe peripherals will bolster his gaming experience with exceptional control and immersion.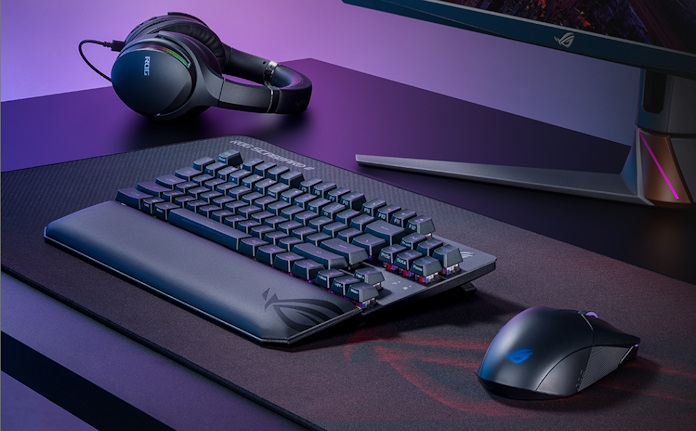 The ROG Strix Scope RX TKL Wireless Deluxe drops the numpad to leave gamers extra desk space for their mousing hand, perfect for any dad with a smaller gaming desk — or any dad that really starts to whip his mouse around in the heat of the action. Tri-mode connectivity gives him not one but two wireless options for connecting the keyboard to his PC for a clutter-free desktop, while the wired option makes sure that the action doesn't have to stop when it's time to recharge the battery.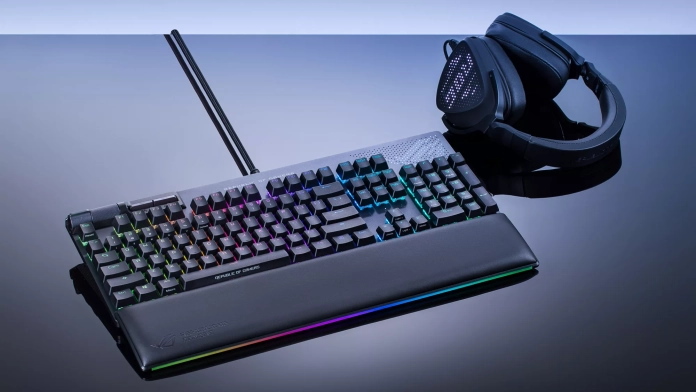 For a perfect match with any ROG laptop — or a standout gift on its own right — get your dad the ROG Delta S Animate. This premium gaming headset will immerse him in his games with its industry-leading hi-fi ESS 9281 Quad DAC, and it'll give him unmatched personalization options with the customizable AniMe Matrix displays built into both ear cups. These arrays of mini-LEDs can be programmed to show off custom lighting designs, unique animations, and live audio visualizations.
Thin and light laptops for any dad
Let's talk about all the dads out there who need a laptop that travels as easily as they do. In our full range of ultraportable notebooks, you'll find the perfect option for any father on the go.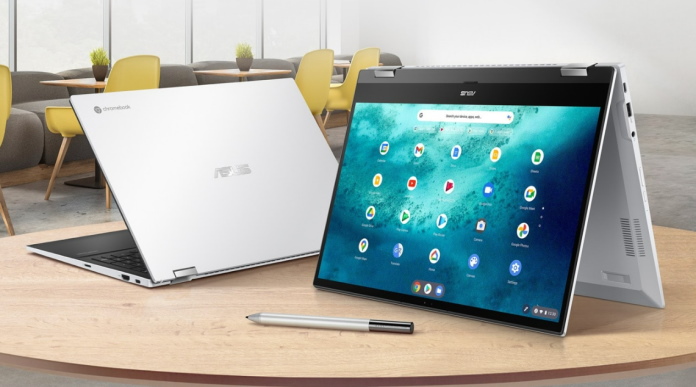 The Chromebook Flip CX5 is a productivity powerhouse and entertainment center rolled into one. Its powerful Intel Core i7 CPU provides effortless performance. 16GB of RAM bolsters multitasking performance, while the 512GB SSD provides speedy, substantial local storage space for apps and projects. The garaged stylus ensures that it's always convenient to jot down notes or sketch ideas. And this Chromebook wraps it all up in a supremely thin and light design.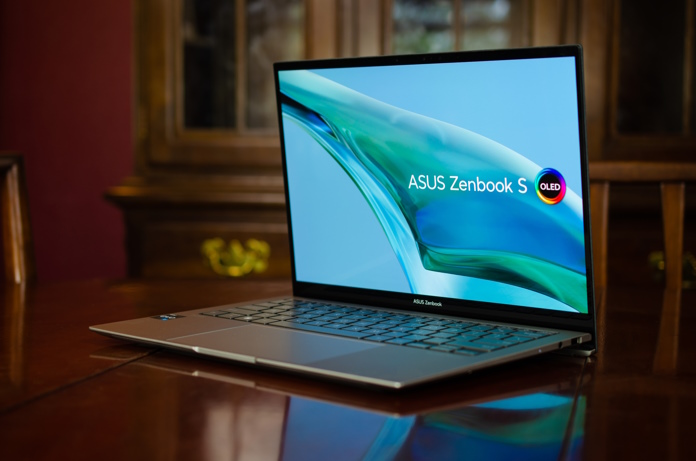 For a dad who's passionate about making sustainable choices, we recommend the Zenbook S 13 OLED. Built with a high percentage of recycled parts, finished with an eco-friendly plasma ceramization process, and shipped in FSC Mix-certified packaging, it's our greenest laptop yet. Dad will feel good about this purchase, and he'll love its supremely thin and light design, snappy performance, and brilliant OLED display, too.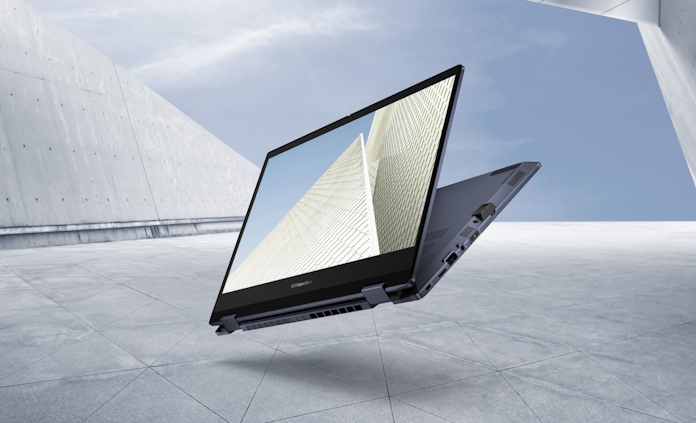 If you're shopping for a father who needs a laptop ready for the professional world, the ExpertBook B5 Flip might be the perfect fit. Styled for business success, this ultralight and ultraportable laptop effortlessly bridges the divide between your father's home office and the corporate office. All-day battery life allows him to do so much more between charging sessions. It's also packed with features that protect his privacy and business data, including a built-in fingerprint sensor and TPM 2.0 chip.
Open new possibilities with a desktop monitor
Today's digital gladiators face off in fast-paced battles where every millisecond counts. Does Dad like to unwind with a few rounds of frag-filled action? Consider a gaming monitor. Gamers everywhere are turning to high-refresh-rate displays to get a competitive edge over the competition.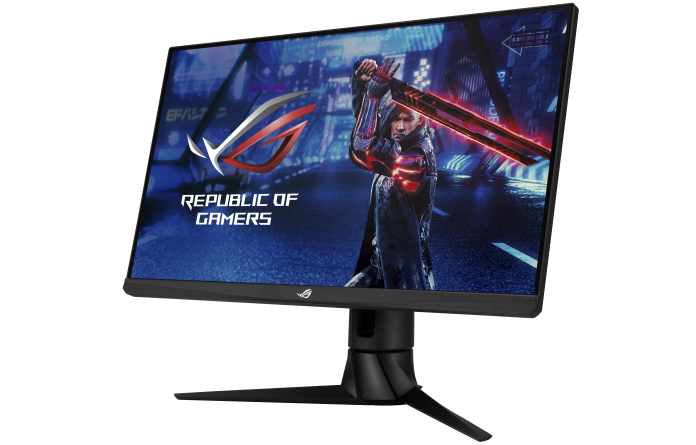 The ROG Strix XG249CM gaming monitor offers the perfect balance of features with its space-saving 24-inch Full HD screen, wide connectivity options, and premium gaming tech — including a sizzling 270Hz refresh rate (OC). The built-in USB Type-C hub can accept a DisplayPort signal, connect peripherals like a mouse and keyboard, and recharge a laptop, all through one cable, making it perfect for anyone who needs a clutter-free setup that connects in seconds.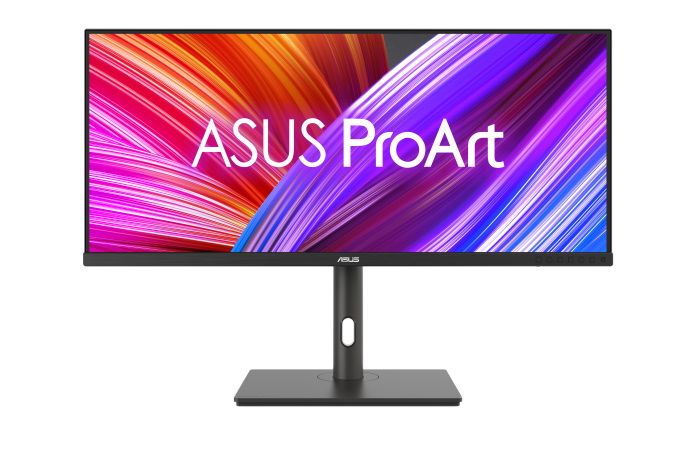 Perhaps you're shopping for a dad with a passion for photography, videography, or graphic design. It wouldn't be a surprise, considering the wealth of affordable editing software that's available these days — not to mention the astonishing processing power that even mainstream CPUs and GPUs can bring to bear on complex rendering tasks and exports.
For the dad who creates, the ProArt Display PA348CGV will be the perfect partner. This monitor is factory calibrated and Calman Verified to guarantee an average ∆E value of less than two for professional-grade color accuracy right out of the box. But that's just the start of what this display offers. As an ultra-wide display with a 3440×1440 resolution, it's perfect for creators who need to see more of their projects without scrolling — or who habitually keep two apps visible on the screen. For game developers, or anyone who works with moving media, the display's 120Hz refresh rate with FreeSync Premium Pro provides a smooth, fast-rendering, and comfortable viewing experience.
Give the gift of excellent internet
If the father you're shopping for is like most fathers these days, so much of his life happens online. It's where he works and relaxes, where he connects with friends and pursues his hobbies and passions. Unfortunately, too many dads suffer with inconsistent, unreliable internet at home. With one of our wireless routers, you can give Dad a whole-home WiFi solution that takes the everyday frustration of poor home networking out of his life.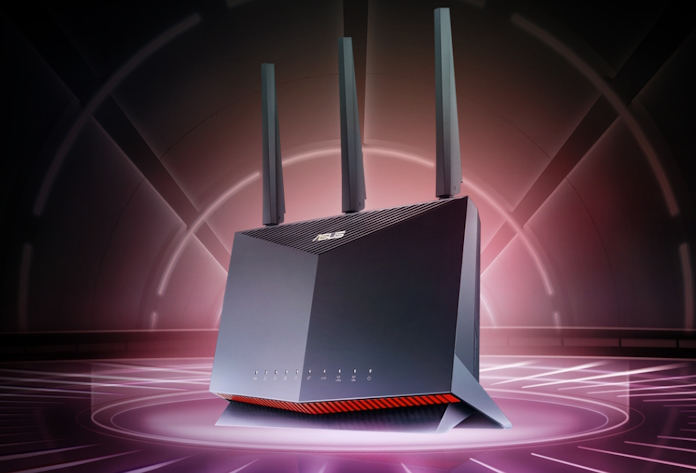 The ASUS RT-AX86U Pro is easy to recommend for just about any home. This dual-band router uses WiFi 6 tech to boost speeds up to 5700 Mbps, and it offers great coverage with ASUS Rangeboost Plus. As an extendable router, it's a great pick for future-proofing Dad's home network. It gives him AiMesh support so that he can easily expand the range of his network down the road — not to mention a great set of parental controls, security features, and tools for advanced users.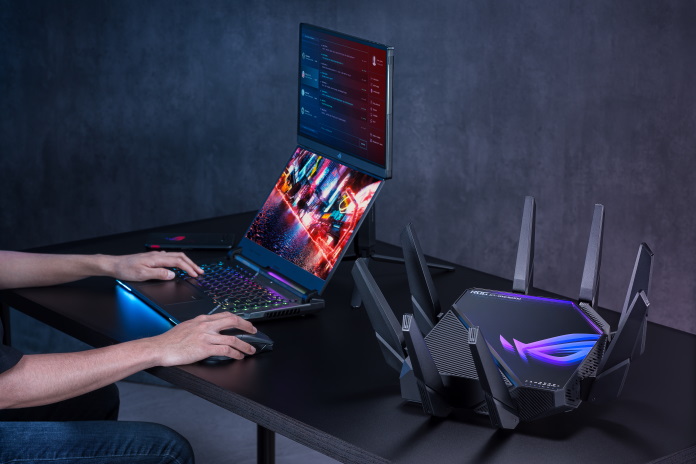 Also pictured: the ROG Strix XG17AHP portable monitor
If Dad's a power user with a thirst for competitive online gaming, set him up with the premium ROG Rapture GT-AXE16000. As the world's first quad-band WiFi 6E gaming router, it boasts a full arsenal of tools to elevate his gaming experience. Its 6GHz band offers data rates as high as 4,804 Mbps to compatible WiFi 6E devices, and it has two 5GHz bands with the same bandwidth on top. Together with the 2.4GHz band's 1,148 Mbps, that's 16,000 Mbps of aggregate throughput waiting at his beck and call.
The GT-AXE16000's wired connections wield hard-hitting data rates, too. It boasts a pair of 10 Gbps ports, four 1 Gbps LAN ports, and a 2.5 Gbps WAN port for flexible connectivity. A variety of configuration options empower Dad to get maximum bandwidth exactly where he needs it. Information is shuttled through the router using a new quad-core 64-bit CPU operating at 2GHz. This same platform also accelerates applications running on the GT-AXE16000, like AiProtection Pro and Instant Guard. Game Boost adaptive quality-of-service makes it easy to prioritize gaming traffic with the click of a toggle. And integrated gamer VPN tech connects the GT-AXE16000 to gaming servers over optimized routes for less lag.
Help him build his new favorite PC
Plenty of fathers out there love to work with their own hands. Their favorite gifts are the ones that they get to assemble themselves. If you're shopping for this kind of dad, why not get him started on building a new PC?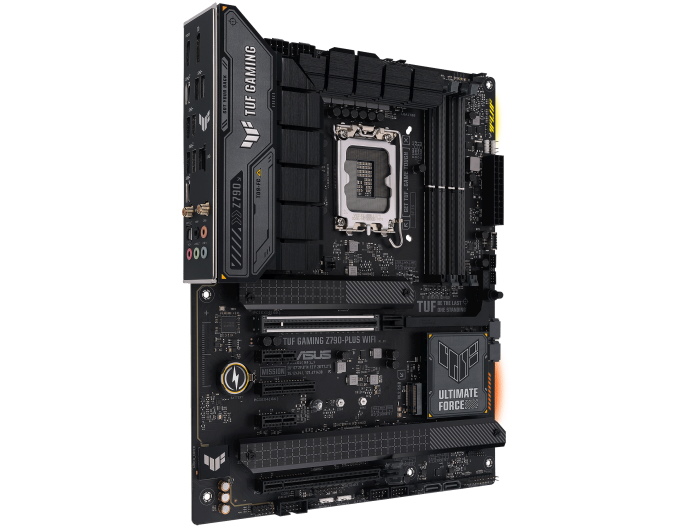 PC builders often have a long list of preferences for their hardware, so this will make a better present to purchase together than a surprise gift. But you'll impress him when you show him that you've done your homework beforehand. See what he thinks about the high-end TUF Gaming Z790-Plus WiFi motherboard. Armed and ready for Intel's latest 13th Gen Core CPUs, this gaming-first motherboard offers DDR5 RAM support, PCIe 5.0 connectivity, and WiFi 6E.
For great gaming performance wrapped up in the same rugged military aesthetic as the TUF Gaming Z790-Plus WiFi motherboard, get Dad in the game with the TUF Gaming GeForce RTX 4070 graphics card. With NVIDIA's latest architecture and next-gen features like DLSS 3 frame generation, this card is ready for action in any game on the market.
TUF Gaming graphics cards go above and beyond to provide reliable, long-term performance. A wide vent on the high-strength aluminum backplate improves airflow compared to previous generation models. At 3.15 slots with our new 11-blade Axial-Tech fans, your gift recipient won't be left wanting for cooling potential, while the short 301mm length offers wide case compatibility. The TUF Gaming GeForce RTX 4070 also offers the same Dual BIOS switch and a redesigned ARGB TUF logo along the shroud for a touch of flair, alongside the military-grade capacitors and Auto-Extreme manufacturing quality all TUF cards are known for.
Even more Father's Day gift ideas
These laptops, routers, monitors, peripherals and PC DIY components are just a selection of the great ASUS tech that we're offering for Father's Day 2023. For even more ideas, head over to our dedicated page for not only dads, but the grads in your life, too. Between this 2023 Father's Day Gift Guide and our full selection of deals and specials, we're confident that you'll find the perfect gift for showing Dad your appreciation and gratitude.