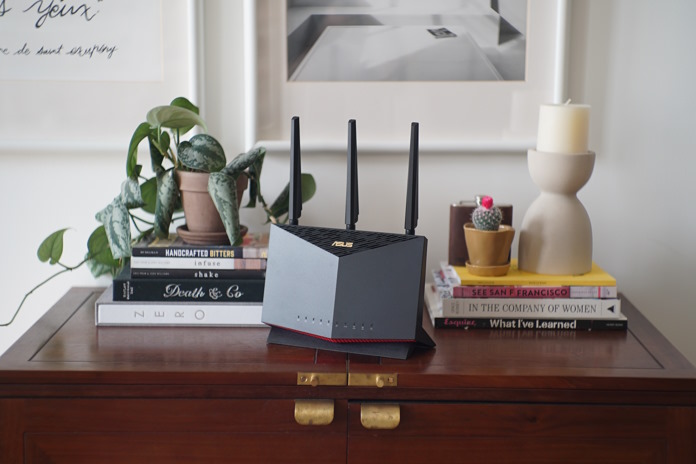 Not that long ago, I purchased my first house after years of renting. Buying a house always comes with a few surprises, but I wasn't expecting to have so much trouble with my wireless router. Our old router worked fine in the apartments and houses that I used to rent, but it couldn't provide a consistent and reliable connection in every room of my new home. Don't make the same mistake that I did: set yourself up with the future with an extendable router that can grow with you. I ended up replacing that unit with a brand-new router, but I would have been better off if I had purchased an extendable router in the first place.
An ASUS wireless router with AiMesh support would have given me the expandability that I needed. Instead of having to replace my router entirely, I could have added a new AiMesh router to the mix and created a mesh WiFi system. Such a system uses separate units, spaced strategically throughout a building, to manage a single network that covers the entire area. I would have reduced e-waste, too, by extending the useful life of my old router.
The value of an ASUS extendable router even goes beyond AiMesh support. I get commercial-grade security features — without paying a subscription fee. Advanced parental controls let me manage my kids' screen time, implement a content filter, and keep tabs on their browsing through the Internet Activity Dashboard. I have comprehensive VPN features at my fingertips, and ROG routers keep me on top of the action with triple-level game acceleration.
It's impossible to predict how your internet needs will change and develop over time. By purchasing an extendable router, you give yourself flexibility and options down the road. The additional features and ability to expand the range of your network with AiMesh make an ASUS extendable router worth it over the long haul.
The best way to extend your network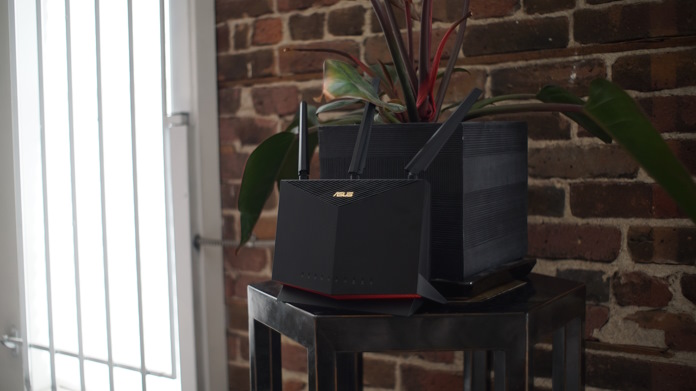 An extendable router gives you room to grow as your wireless networking needs change. You could easily find yourself in a situation where a router that's sufficient for your needs today won't cut it tomorrow. Like me, you might find yourself one day trying to get reliable signal in every room of your new home. You might turn that unfinished basement into a family entertainment room. Maybe you'll increase the usable living area of your home with a large deck, backyard patio, or addition. Perhaps you'll renovate the exterior garage into a space for your hobbies.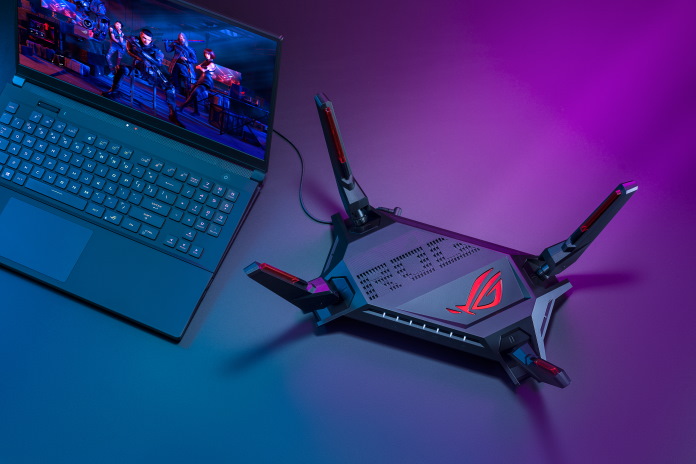 Small business owners are even more likely to need a networking solution that's ready to grow alongside their business. The router that meets your needs in your first storefront almost certainly won't cut it when you bring on new employees, add on more office space, or move to a larger location.
In all these scenarios, many people find themselves hunting for a solution to expand their network into these new spaces. Repeaters or range extenders can help eliminate internet dead zones, but often with a penalty to performance and convenience. A mesh WiFi network is a much cleaner solution. In a mesh network, multiple units work together to create a single network. They communicate with each other wirelessly or through a wired Ethernet connection (called a "backhaul") so that you can ensure that every room has reliable internet.
AiMesh lets you easily extend your existing network
The key tech that makes so many ASUS routers extendable is AiMesh. Unlike many competing products — especially the cheap barebones options — ASUS AiMesh-compatible wireless routers can be connected to other compatible routers to create a whole-home mesh WiFi network. When it's time to extend your network, you can simply add another unit to the mix.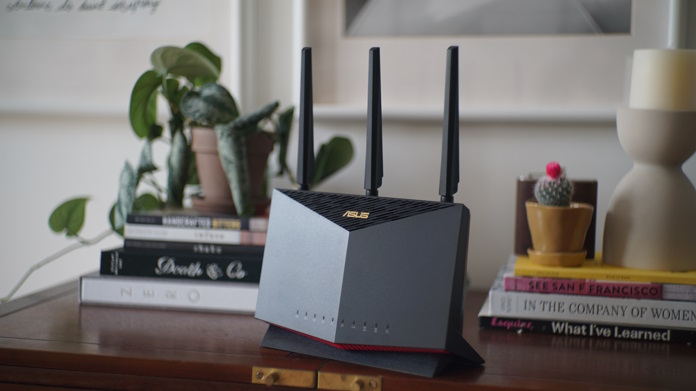 Plus, AiMesh doesn't require you to switch networks as you move about your home or office. The units in your mesh WiFi network will work in tandem to determine which one delivers the best signal to each connected device and will pass them off seamlessly to each other without any input or interaction from your part. One single Wi-Fi network for one whole house.
If you're worried about managing such a system, don't be. The ASUS Router app makes it easy. Setup is a breeze, and it gives you easy tools to monitor traffic and optimize your network topology. It'll provide you the guidance you need to get started and keep your network up and running, all with just a few taps on your smartphone.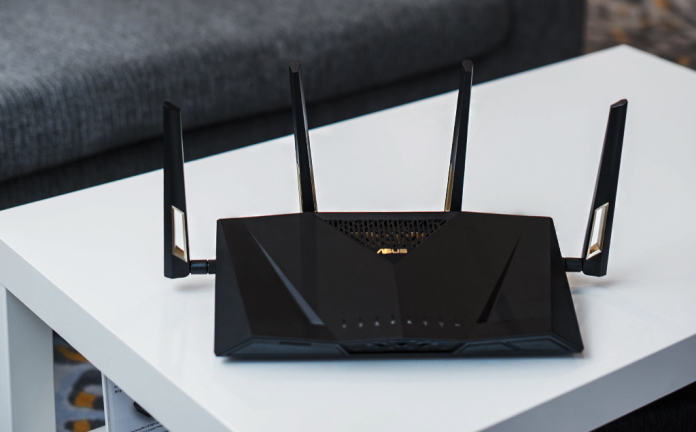 Since we've been building AiMesh into our routers for so many years, we have a wide range of options ready and waiting for you. In fact, if you're purchased an ASUS router in the last five years, the odds are pretty good that it's AiMesh compatible. Check its product page to see if you can repurpose it as one node in your whole-home mesh WiFi network.
If you're building a new network from scratch, you might consider starting right out of the gate with a mesh WiFi system. Our ZenWiFi series of wireless routers gives you a wide range of mesh WiFi options so that you can find the one that best fits your bandwidth needs, the décor of your home, and the construction of your building. Click here to read about the lineup and find the best one for you.
Above and beyond AiMesh
By itself, AiMesh support would be enough to establish an ASUS extendable router as a common-sense choice for most users. But that's far from what you get with our solutions. It starts with comprehensive commercial-grade security tools. ASUS AiProtection leverages updates from Trend Micro to automatically shield your home network by blocking malicious sites, detecting and isolating infected devices, and giving you easy tools to keep your data secure while you're away from your home network.
Our rich suite of parental controls gives you the options you need for protecting your family. Effortlessly monitor your kids' online activities, set reasonable limitations on their screen time, and even customize settings for each connected device — because no two kids are the same.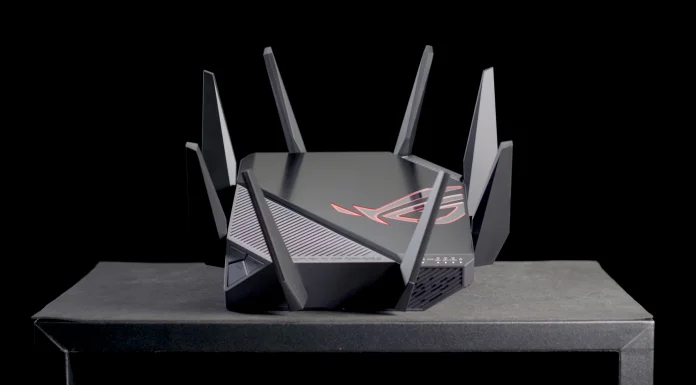 If there's a gamer in your household, they'll appreciate the edge they'll get with the gaming-first features on an ROG extendable router. Triple-level game acceleration optimizes game traffic every step of the way from your device to the game server, helping to ensure that lag and latency don't interfere with their online gaming sessions. For smartphone gamers, mobile game mode minimizes lag and latency for mobile gaming with just one tap in the ASUS router app.
For advanced users, ASUS routers support PPTP, L2TP/IPSec, OpenVPN, and the latest WireGuard security protocol to enable a variety of VPN scenarios. With a built-in VPN server and VPN client, you can enjoy your favorite streaming series or games from anywhere. VPN Fusion allows you to operate both an encrypted VPN and an ordinary internet connection at the same time so that specific devices on the network can use the VPN without interfering with the online activities of everyone else in the household.
Many ASUS extendable routers to choose from
Even if you don't have an immediate need for a mesh WiFi network, parental controls, or a VPN, it just makes sense to have these options available down the road. You never know how your networking needs are going to change in the next few years, and ASUS extendable routers are priced so competitively that you really won't save much money, if any at all, by opting for a standard model.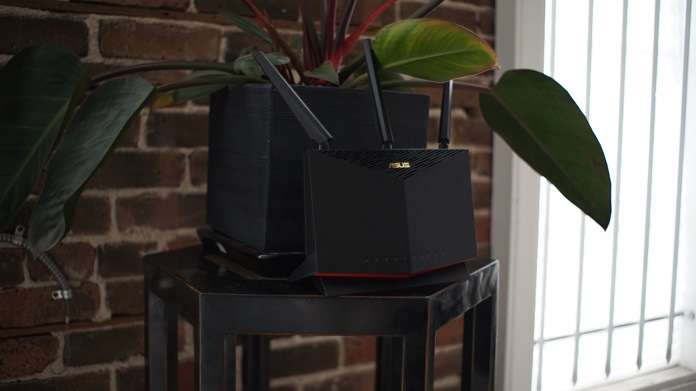 Whether you're shopping for a gaming-first ROG router, an all-purpose router, or a budget-friendly option that'll get you started, we have what you're looking for. The ASUS RT-AX86U and ASUS RT-AX88U routinely gather awards as some of the best WiFi 6 routers on the market, and they're easy to recommend to just about anyone setting up a home network. Gamers who love to compete online should take a peek at the ROG Rapture GT-AX11000 or ROG Rapture GT-AX6000. And for a well-equipped router that won't break the bank, consider the ASUS RT-AX56U, ASUS RT-AX55, or ASUS RT-AX58U.
A traditional router might meet your needs today, but an extendable router will make sure that you can get the coverage you need down the road. When your small business expands, when you renovate your basement, when you build an addition to your home, or when you move to a new, larger house, you'll be ready to extend your network easily with AiMesh. And all along, you'll enjoy comprehensive security, easy management tools, and a rich feature set. Find the right extendable router for you in the links below.