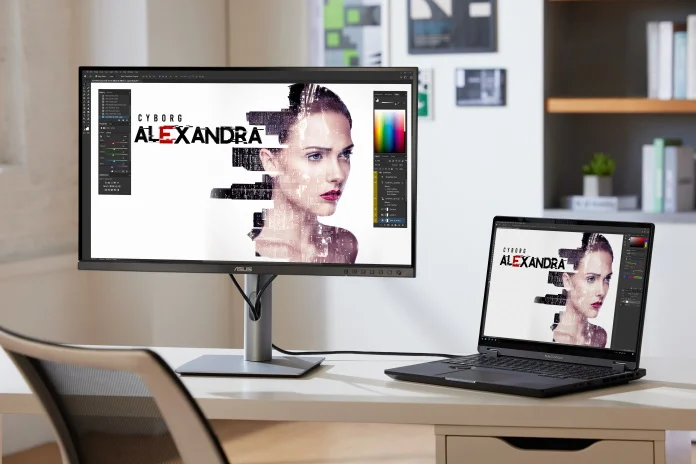 Imagine a first-year college student studying computer science. In her third class today, she learned some key concepts about programming, and took careful notes on her laptop during the lecture. While the material is still fresh in her mind, she heads back to her dorm room to get a start on the homework due next week. Back at her desk, she has a full setup ready to streamline her work: a second display, a full-size keyboard, and a mouse. In years past, she would have had to connect a separate cable for each of those devices in addition to the power adapter for her laptop, and those wires would have claimed more of her desk space than she would have wanted to give them. She might not have even bothered to plug them all in, but she has a secret weapon against clutter and inconvenience: a single-cable setup. She connects one cable from her display to her laptop, and everything lights up. That one cable recharges her laptops, drives the second display, and connects her peripherals, all at once.
Her story shows why a single-cable setup is absolutely worth it for students. Rather than having to plug in a bundle of cables every time she sits down at her desk, she can simply connect one. A single-cable setup can streamline any student's life by removing an everyday hassle, and it's easy to make happen with ASUS displays and our latest Zenbook, Vivobook, and ROG laptops. In this guide, we'll explain how a single-cable setup works, identify the students for whom a single-cable setup makes the most sense, and look at the hardware necessary to make it happen.
How does a single-cable setup work?
The key to a single-cable setup is the USB Type-C connector. Through today's high-bandwidth USB Type-C ports, several things can happen all at once. These ports can carry high-speed data, pass along up to 100W of power to a laptop, and carry a display signal, all along one cable.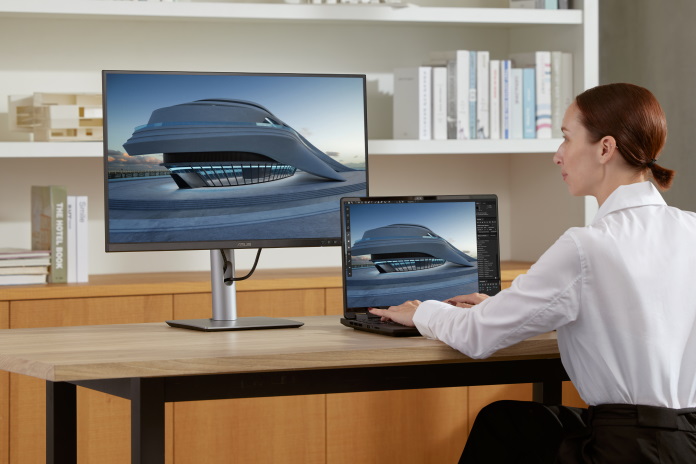 One way to achieve a single-cable setup is to use a USB Type-C dock. With one cable to your laptop, and everything else connected to the dock, you can quickly hook up your full setup. Yet fully featured docks don't necessarily come cheap, and it's hard to get excited about yet another piece of hardware on your desk. A cleaner solution is an ASUS USB-C monitor. Equipped with Type-C inputs that support USB Power Delivery charging, DisplayPort signals, and USB peripheral connectivity through integrated hubs, these displays integrate the functionality you need for a single-cable setup.
On the other side of the equation, a single-cable setup requires a laptop with a USB Type-C port that's equipped for charging the laptop and outputting a display signal in addition to transferring data. On a laptop with a Thunderbolt 4 port, like the Zenbook S 13 OLED, that's easy — you can count on them to provide everything you need for a single-cable setup. With older-gen Thunderbolt 3, it depends on how the port is configured. Check with the manufacturer.
Why is a single-cable setup useful for students?
Today's high school and college students don't typically like to be tied down to one place. They stay on the move as they navigate their home, school, and social lives. This means that they're apt to open their laptop just about anywhere to complete schoolwork, socialize with friends, or relax with a game or show. Even when they do hunker down for a day at home, in their apartment, or in their dorm, they appreciate the freedom to wander away from their desk. Tech that travels, like laptops, wireless peripherals, and portable displays, gives them the freedom to use their PC wherever their whims and the situation demands.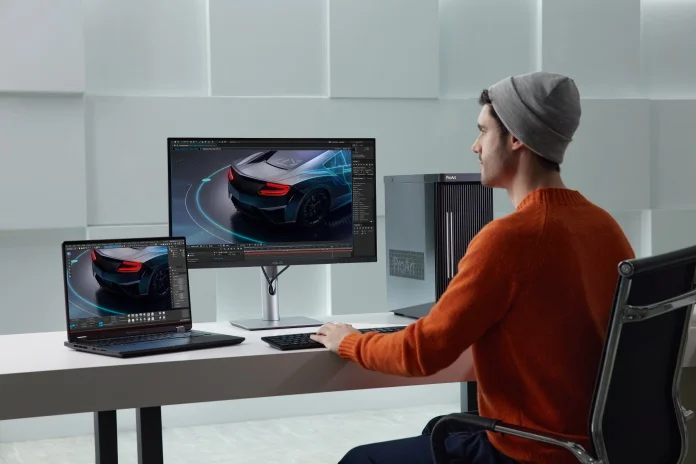 Yet today's students are also quite likely to have hobbies, class projects, and passions for which they prefer to have a full PC setup at their personal desk. Video editing, music production, and video game design all can happen on the move — but most creators streamline their workflows with multiple monitors, a full set of peripherals, and even some specialized control interfaces. With smartphones, portable gaming devices like the ROG Ally, and lightweight gaming laptops, gamers can dig into their favorite titles wherever the mood strikes. Yet they're quite likely to dig into an after-hours gaming marathon by plugging in, hooking up their favorite peripherals, and putting their game up on a big, immersive desktop display.
What this means is that students are likely to have two very different sets of needs for their next PC. A single-cable setup gives them the best of both worlds — a portable laptop that goes anywhere, and a desktop setup that lets them quickly connect to the rest of their gear.
Which students benefit most from a single-cable setup?
Many students use their laptop both at their desk and when they're out and about, so a single-cable setup makes sense for almost any high school or college student. That said, there are groups of students for whom a single-cable setup is especially valuable.
Creators. In a wide variety of creative fields, students rely on hardware outside of their laptop to streamline their work. External displays, standard PC peripherals, control surfaces, and external drives are all common parts of a creator's toolkit. A single-cable setup streamlines the process of putting all together.
Programmers. Professionals in computer science fields routinely use multiple displays so that they can keep an eye on reference documents and juggle a variety of open apps without constant switch-tasking. Students who do the same may find themselves at the head of the class — and a single-cable setup makes it easy.
Gamers. PC gamers very often have peripherals and a display that they prefer to use when they settle in for a round of gaming. When they get back to their dorm room or apartment after a day of classes, they're almost certain to connect their laptop to a large external display, if not a gaming keyboard, mouse, and a headset.
… and many more.
What's the best ASUS monitor for a single-cable setup?
To find a monitor for a single-cable setup, you'll primarily be looking for a display with a USB Type-C port. Pay attention to how much power the display can deliver through this port. It'll be measured in watts, and the exact wattage will vary from roughly 10W to 100W. Make sure that your monitor can output enough power to meet the needs of your laptop, or the laptop's battery will slowly drain as the device is used while connected to the monitor.
For a rough idea of how much power your laptop needs, look at its adapter — the Zenbook S 13 OLED, for example, ships with a 65W power adapter, so you'd want to pair it with a monitor capable of outputting at least 65W through its USB Type-C port. For a single-cable setup, avoid monitors that only offer 15W or 25W USB Power Delivery. These displays are great for recharging a device like your smartphone, but laptops typically require more power.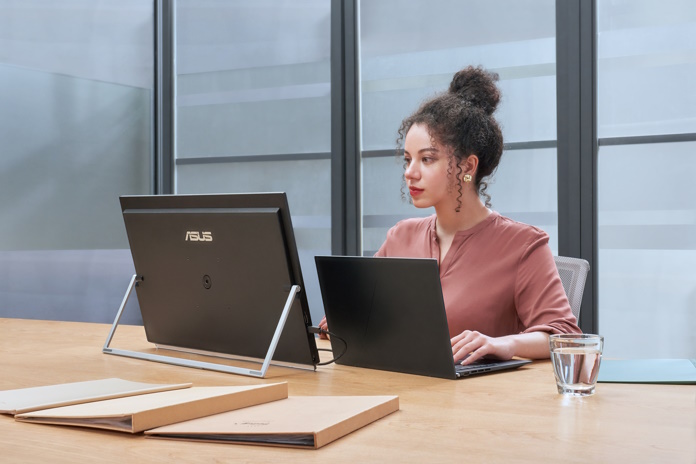 We offer quite a range of monitors that meet those requirements, starting with the very affordable ASUS VA24ECPSN. For less than $200 (USD), you'll get a 24" FHD display with 65W USB Power Delivery. If you're shopping for a student with creative ambitions, a ProArt Display might be a better fit. These displays offer the professional-grade color accuracy so vital to creators in many fields, and they offer up to 96W USB Power Delivery to keep up with the power requirements of higher-end laptops. Finally, we'll give a special mention to the ZenScreen MB249C. This versatile display is easy to carry with its built-in handle and requires very little desk space, making it a compelling choice for college students.

What's the best ASUS laptop for a single-cable setup?
As you're looking for the best laptop for a single-cable setup, we recommend prioritizing three key factors. First, the student you're shopping for will get the most out of this setup with an ultraportable notebook that's easy to take with them at a moment's notice. Second, the laptop should have at least one full-function USB Type-C port that's ready to charge the laptop and carry a display signal. Finally, the laptop should be a relatively efficient model that can get all the power it needs from the monitor you're connecting it to.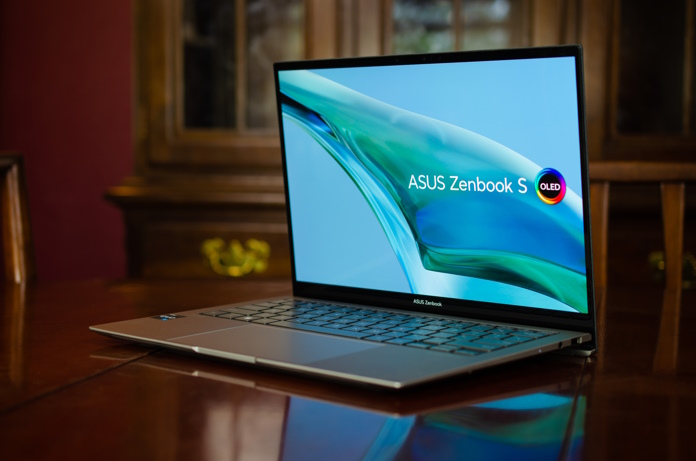 Here are three ASUS models that check all three boxes. The most affordable is the Vivobook S 14X OLED, a thin-and-light machine with a stunning OLED display, plentiful connectivity, and a spacious 2TB SSD. The premium Zenbook S 13 OLED might be an even more tempting option, though. It's stunningly light and thin, making it an effortless addition to any student's backpack or satchel, and it's manufactured with our latest efforts toward sustainability.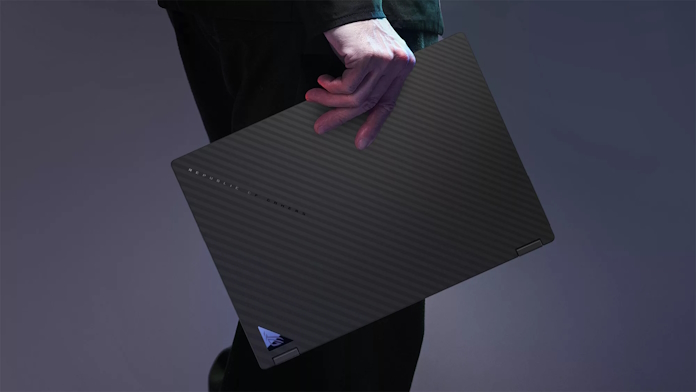 The additional graphics horsepower of a discrete GPU might be a must-have for your student, not just for gaming, but for creative pursuits and STEM endeavors. The ROG Flow X13 gives you the power of an NVIDIA GeForce RTX 4070 Laptop GPU, and it does so in a supremely portable and convertible form factor.
Model
Key Features
MSRP (USD)
Availability (U.S.)
Vivobook S 14X OLED
S5402
2.8K 120Hz OLED display
Intel Core i7-12700H CPU
16GB RAM / 2TB SSD
2 x Thunderbolt 4 USB Type-C
$1058.99
Amazon
Zenbook S 13 OLED
UX5304
2.8K OLED display
Intel Core i7-1355U CPU
32GB RAM / 1TB SSD
2 x Thunderbolt 4 USB Type-C
$1,399.99
ASUS
ROG Flow X13
GV302
QHD ROG Nebula Display
AMD Ryzen 9 7940HS CPU
NVIDIA GeForce RTX 4070 Laptop GPU
32GB RAM / 1TB SSD
2 x USB 3.2 Gen 2 Type C
$2,499.99
ASUS
What peripherals are best for a single-cable setup?
Finally, you'll want to think about the peripherals for a single-cable setup. A reliable, accurate, and comfortable keyboard and mouse can make all the difference for a student burning the midnight oil to finish a project.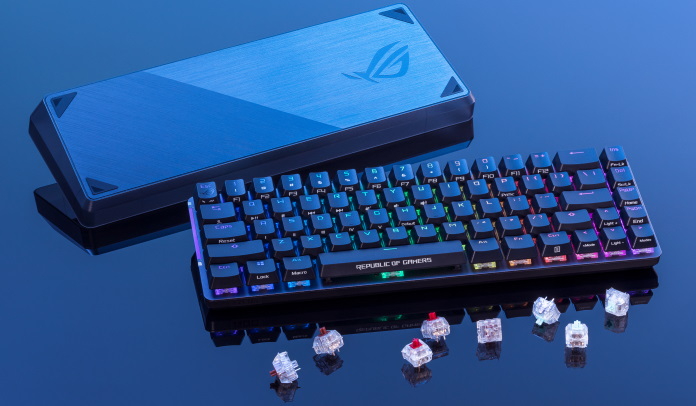 For students, we tend to recommend compact peripherals that won't take up much desk space — that's a key quality of life concern for anyone living in a dorm room or an apartment. The ROG Falchion NX fits the bill nicely. This ultracompact 65% keyboard offers wired and wireless connectivity modes, and it includes a two-cover case that makes it easy to pack up and take along with you.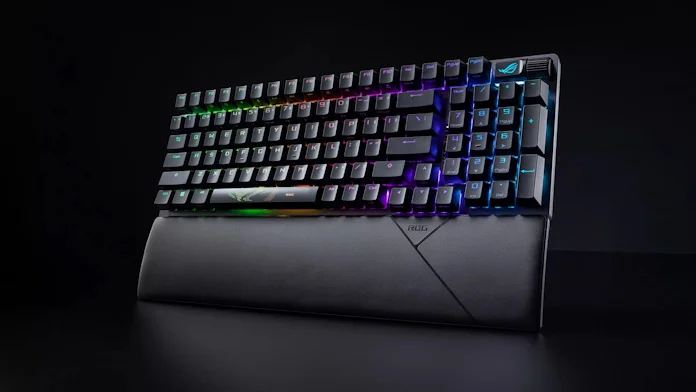 Many students make extensive use of the numpad for entering data or doing calculations. For them, the ROG Strix Scope II 96 Wireless might be the better fit. This gaming keyboard retains all function and number keys in a surprisingly compact and efficient layout. For quiet typing, it features integrating dampening foam and an added switch-dampening pad structure that absorbs pinging noises and echoes. It won't be a distraction as nearby roommates are trying to sleep.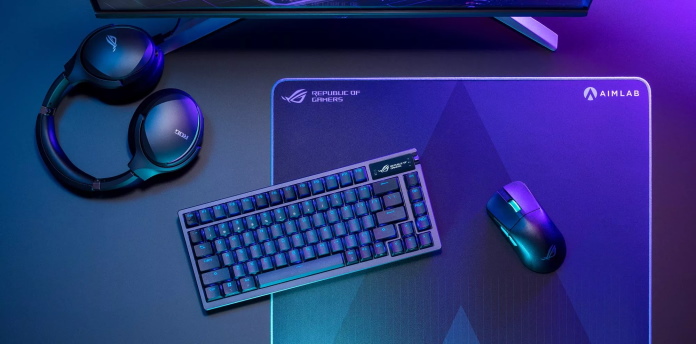 The ROG Strix Scope II 96 Wireless also includes our ROG Omni Receiver. You can connect both the keyboard and a compatible mouse through one dongle, freeing up one of the USB ports on your display for another peripheral. Right now, the best gaming mouse to pair with the ROG Strix Scope II 96 Wireless is the ROG Harpe Ace Aim Lab Edition. This ultra-lightweight is available in either classic black or classy Moonlight White, and its next-gen 36,000 DPI optical sensor will prove equally adept at tracking enemies in Counter-Strike: Global Offensive and at managing a spreadsheet of data.