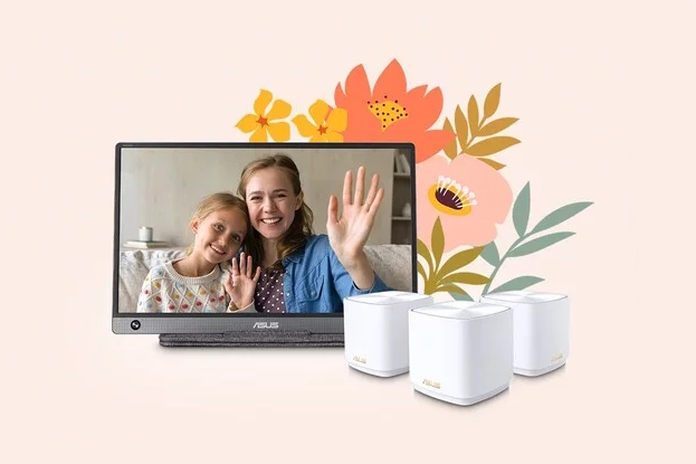 Get ready to celebrate the extraordinary mom in your life this Mother's Day. In this special gift guide, you'll find a wide variety of ideas for any tech-savvy mom. From sleek and stylish peripherals to versatile laptops to powerful hardware upgrades, this list has everything you need to make this Mother's Day one to remember.
Discover a world of possibilities with our selection of computer hardware and peripherals that will enhance your mom's computing experience. Whether she's a professional who relies on her computer for work or simply enjoys staying connected with loved ones, these gifts are designed to cater to her unique needs and preferences.
Upgrade her everyday with a new laptop
Is Mom's everyday computing hampered by an aging laptop? Give her a fresh start with a new machine. Our laptop range includes everyday systems for any mother as well as specialized notebooks for hobbyists and gamers. Help mom work and play at her best with a model tailored to her needs and style.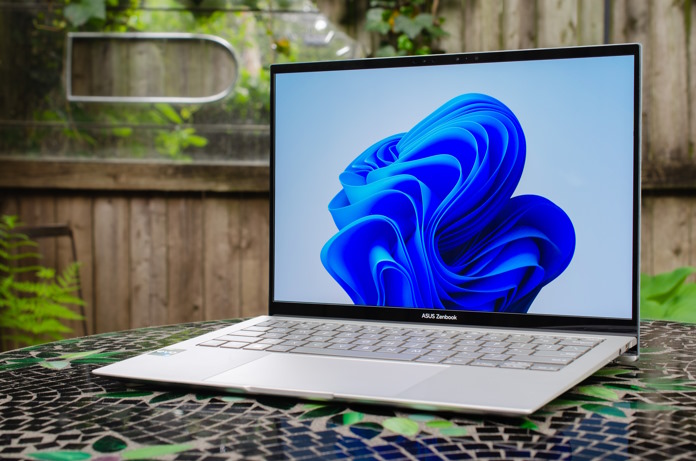 There's no reason for your mom's PC to be a source of delay or frustration. Lighten her day with the Zenbook S 13 OLED. This feather-light notebook is slim and ready to travel, and it showcases our latest sustainability efforts in materials sourcing, manufacturing, and packaging. Mom will love her new laptop — and feel good about its environmental impact, too.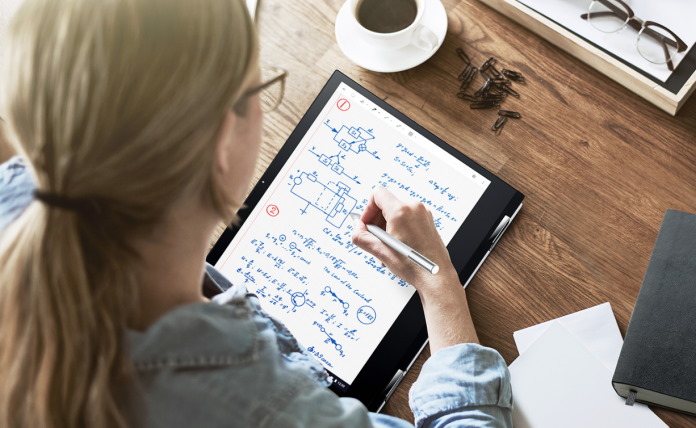 For many folks, an easy-to-use Chromebook offers everything they need from their PC at a great price. For a mom who prefers a larger screen, consider the well-equipped ASUS Chromebook CX1, which features a larger 15.6-inch display. The ultraportable 12-inch Chromebook Flip CM3 travels anywhere and does it all with its 360° display hinge that converts it easily from laptop to tablet mode.
Fashion-forward gifts draped in classy white hues
A practical gift will go a long way toward easing your mom's everyday life, but you don't have to choose between practicality and excitement. With our white-themed laptops, PC DIY components, wireless routers, and peripherals, you can give your mom the tech she needs with the sense of style she craves.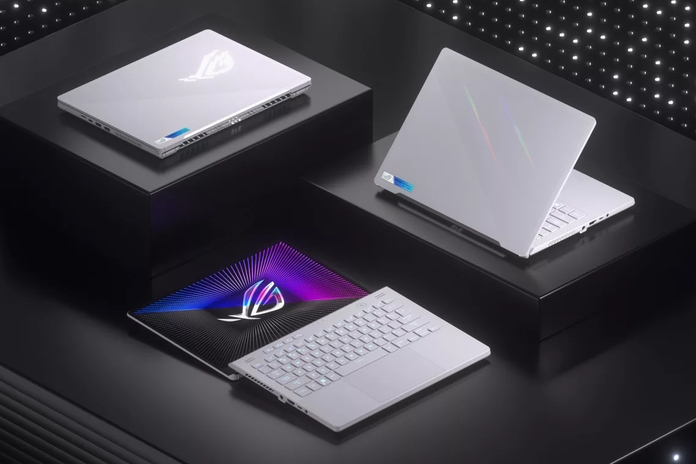 For a mom who enjoys a round or two of her favorite game after tucking the kids in bed, consider the ROG Zephyrus G14. Its dazzling ROG Nebula Display will immerse her in her games like never before, and its eminently capable NVIDIA GeForce RTX 4060 Laptop GPU will give her a smooth experience in any game. Best yet, it's all draped in classy Moonlight White, so she'll be proud to take it anywhere and everywhere.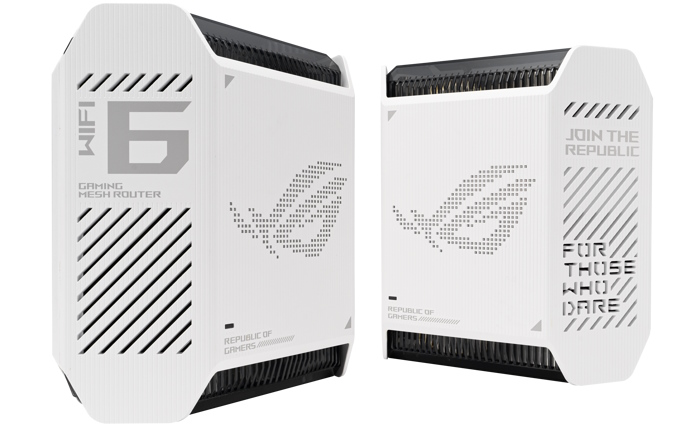 Everyone loves the stability and speed of a high-performance wireless router, but not everyone has a router that's stylish enough to put on display. This Mother's Day, fix your mom's unreliable home network with a mesh WiFi system that offers good looks and exceptional performance in equal measure. Get Mom and elegant WiFi solution with a classy, modernist aesthetic with the ASUS ZenWiFi AX, a perfect unit for large, multi-floor homes. Alternatively, consider ROG's first tri-band mesh WiFi system, the ROG Rapture GT6. This system sizzles with great gamer style, offers massive network capacity, and is built inside and out for gamers.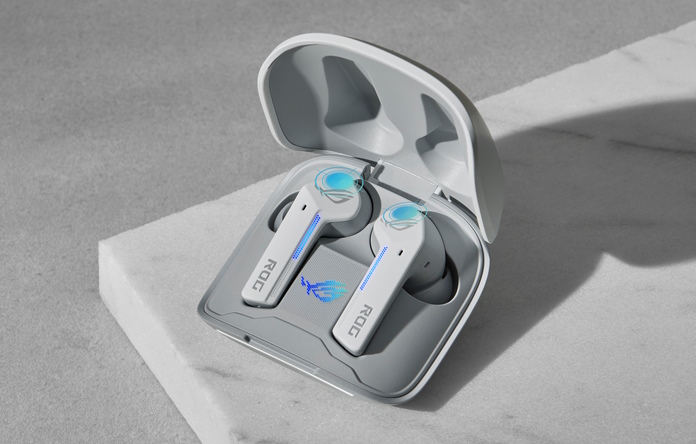 For a complete white-themed setup, consider getting the ROG Cetra True Wireless gaming headphones for your mother. These lightweight earbuds have specially tuned 10mm ASUS Essence drivers that deliver high-quality audio, and with a 27-hour battery life and quick charge technology, they're always ready for action. If she prefers a pair of over-ear headphones, look at the ROG Strix Go Core Moonlight White gaming headphones. With cross-platform support for PC, smartphones, and many consoles, it's a perfect fit for a mom with a wide range of devices that she uses regularly.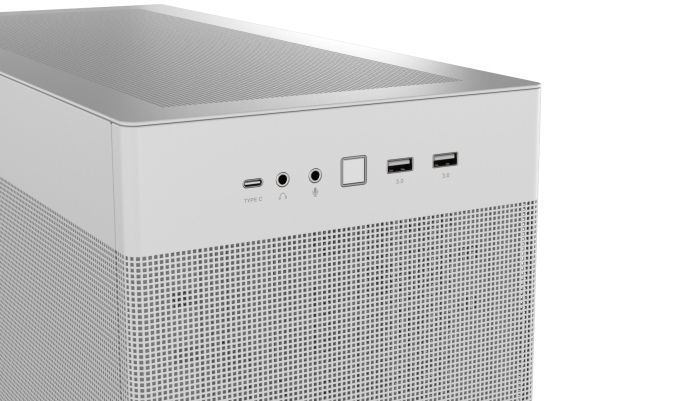 Perhaps you're building Mom an all-new desktop PC for Mother's Day? Take a peek at two versatile PC cases, both available in luxurious white. The ASUS Prime AP201 offers your mom a one-of-a-kind look at her internal components through its quasi-filter mesh panels. Despite being quite compact, the Micro-ATX AP201 case offers substantial room for high-performance components. If she'd prefer the ruggedized aesthetic of our TUF Gaming series, the TUF Gaming GT502 provides a panoramic view of her PC's internals with its front and side tempered glass panels.
Help her do more on the go
A portable monitor is a great gift for any mom who wants more: more versatility, more multitasking power whenever she sits at her computer, and more screen space for her entertainment. The slim and light ZenScreen MB16AH will give her outsized multitasking power whenever and wherever she needs it. This 15.6-inch display is slim enough to slide into a laptop bag, yet it offers easy connectivity with USB Type-C and micro-HDMI ports, automatic orientation adjustments between landscape and portrait modes, and a foldable sleeve case that double as a stand.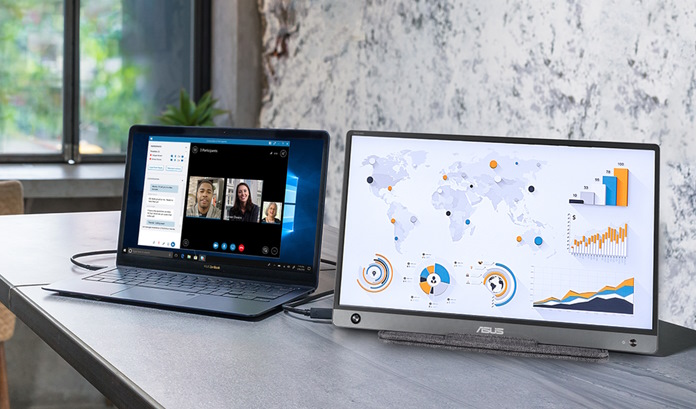 If your mom would like to sketch or take notes with a stylus, get her a ZenScreen Ink MB14AHD. Equipped with a stylus pen and offering 4096-level pressure sensitivity and low latency, it's the perfect monitor for anyone who loves natural-feeling stylus input. If she's likely to connect her portable monitor to an Android or iOS device, consider the ZenScreen Go MB16AWP, which offers effortless wireless mirroring support.
| Model | Availability (U.S.) | Availability (CA) |
| --- | --- | --- |
| ZenScreen MB16AH | ASUS | ASUS |
| ZenScreen Ink MB14AHD | ASUS | ASUS |
| ZenScreen Go MB16AWP | ASUS | ASUS |
Bolster her gaming rig with fast displays
If you're shopping for a mom who has just recently dived into the world of PC gaming, take a moment to check out the monitor she's using. Her old mainstay might have served her just fine for everyday web browsing and productivity, but she'll enjoy her new hobby so much more with a model that's built from the ground up for gaming.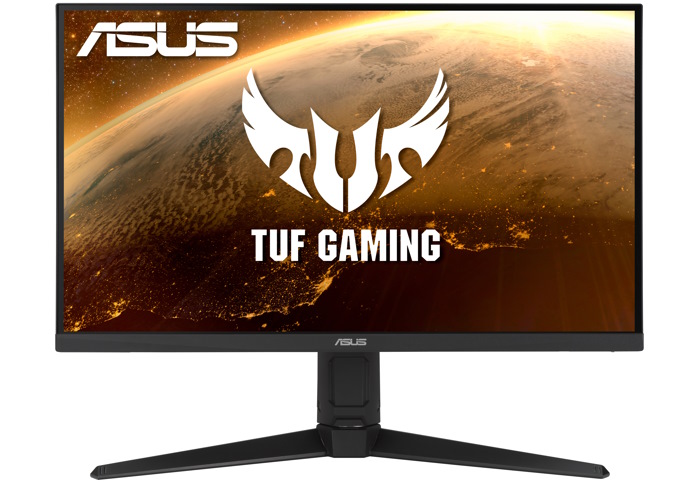 To get you started, here's a well-equipped model available for a great price: the TUF Gaming VG279QL1A. This 27-inch display offers a 1920×1080 resolution and a speedy 165Hz refresh rate (OC), and with G-SYNC Compatible and FreeSync Premium tech, it'll serve up low-latency, tear-free gaming experiences.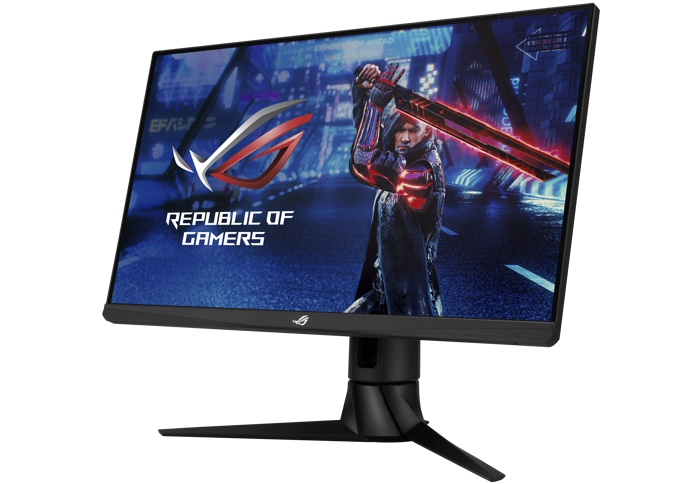 If Mom doesn't have quite as much desk space for a new monitor, consider the ROG Strix XG249CM. This space-saving 24-inch display offers the same FHD resolution as the TUF model, but with a much faster refresh rate that you can overclock up to 270Hz for ultra-smooth animation. Alternatively, the ROG Strix XG27AQM-G is the perfect choice for any mom who loves anime as much as she loves gaming. Themed after the legendary show Neon Genesis: Evangelion, this monitor offers a perfect balance with its 2560×1440 resolution and ultra-smooth 270Hz refresh rate.
| Model | Availability (U.S.) | Availability (CA) |
| --- | --- | --- |
| TUF Gaming VG27QL1A | ASUS | ASUS |
| ROG Strix XG249CM | ASUS | ASUS |
| ROG Strix XG27AQM-G | ASUS | ASUS |
Get her gaming this Mother's Day
Perhaps Mom's been watching with a little jealousy as the family digs into their favorite games. Let's get her set up with a gaming PC of her very own. These ROG gaming laptops are fully equipped to get her started in style.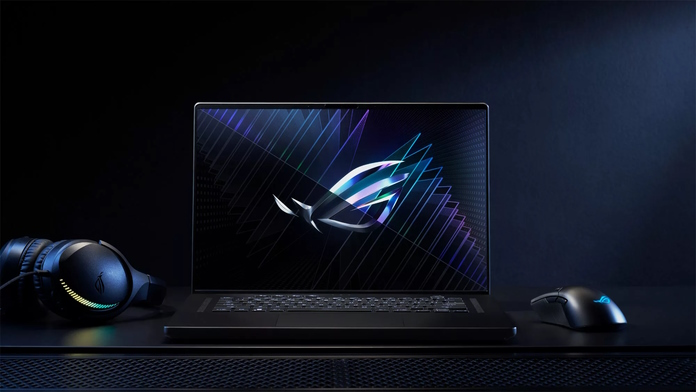 Loaded with luxuries and draped in a sophisticated design, the ROG Zephyrus M16 will make an unforgettable Mother's Day gift. Featuring a beastly NVIDIA GeForce RTX 4080 Laptop GPU and an Intel Core i9-13900H CPU in a thin chassis, this is truly the gaming powerhouse that travels. For a mom who's more interested in bold, customizable style and peak performance above all else, consider the ROG Strix SCAR 16. Top-tier components, an optional 16-9 inch Mini LED Nebula HDR display, and a powerful cooling system make this a potent gaming machine.
Discover even more Mother's Day deals at the ASUS eShop
Still looking for the perfect Mother's Day gift for a mom in your life? Head over to the ASUS eShop. We have a wide range of deals just for the occasion from our full lineup of PC DIY components, displays, peripherals, and more. Whatever gift you pick, it's sure to show Mom just how much you appreciate her.