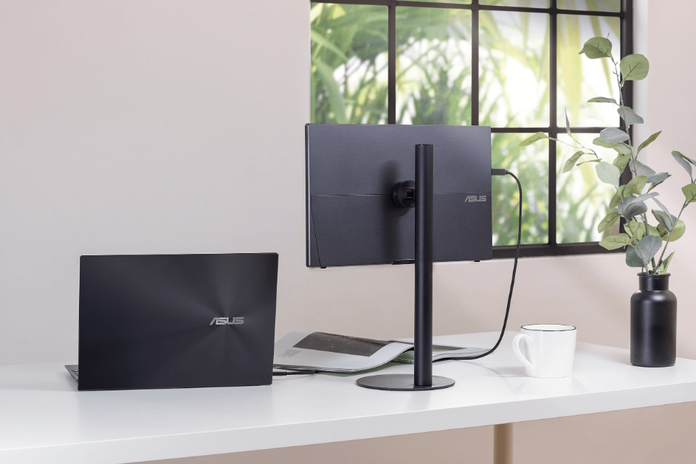 For workers in many industries, hybrid work arrangements have become the new normal. Splitting time between the corporate office and their home office — not to mention client visits, travel to trade shows, and Monday mornings working at the local coffee shop — today's employees complete tasks in a wide range of places. One challenge for their employers is finding tech that keeps their workers productive in all these different scenarios. A thin and lightweight ZenScreen portable monitor goes a long way toward giving employees outstanding multitasking power on the go. With the ASUS ZenScreen Stand MTS02D, workers can get the most out of their ZenScreen in the office, as well.
Versatile ergonomic adjustments
ZenScreen portable monitors have a built-in kickstand that lets users deploy them just about anywhere. That's perfect for getting work done in a hotel room on a business trip, or for sharing content with clients at a meeting. But those aren't the only contexts where your employees can make use of a portable monitor. They're just as likely to need a second display when they're putting in a full day of work at their desk, either at home or at the office.
In an office environment, it's more comfortable for users to have their monitor up at eye level than down at the level of their desk. The ZenScreen Stand MTS02D will reduce pressure on your employees' neck and back by giving them a quick and easy tool to position their portable monitor at an ergonomic angle.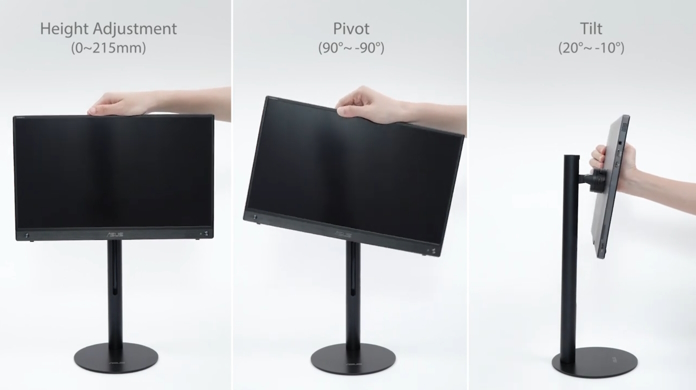 Built-in height and pivot adjustments make it a breeze to position a ZenScreen portable monitor just right for maximal comfort. Users can also tilt the display 90° in either direction, as well, making it easy to position the screen in either portrait or landscape mode, whichever best fits the task at hand. Many of our portable displays, such as the ZenScreen MB16AH, will automatically sense their orientation and switch to the right mode automatically.
Hassle-free setup
Simplicity matters for any hybrid work arrangement. If your employees can't quickly and painlessly deploy their work setup, they won't get the most out of it. The ZenScreen Stand MTS02D uses a simple clip mechanism that makes attaching a portable monitor a breeze. Once the clip is screwed into the built-in ¼" tripod socket found on compatible ZenScreen portable monitors, it pops right into the stand's display holder. From there, all users need to do to get a dual-screen work setup is connect one cable from the display to their laptop.
Since the ZenScreen Stand MTS02D uses a standard ¼" tripod screw, your employees can use it to secure and position a wide range of devices, even beyond portable monitors. Cameras, microphones, lights, webcams and more — anything that weighs less than 1150g and has a compatible tripod socket — will quickly attach to the ZenScreen Stand MTS02D.
Compatible ASUS portable monitors
ZenScreen OLED
MQ13AH, MQ16AH
ZenScreen
MB14AC, MB165B, MB166B
MB166C, MB16AH, MB16AH-Z
MB16AHT, MB16ACV, MB16AWP
ROG Strix
XG16AHP, XG16AHPE, XG17AHP, XG17AHPE
A sustainable solution for hybrid workers
Like your business, our organization is vitally concerned with sustainability. We recognize our obligation to pass on a healthier planet to upcoming generations, and we're ramping up our efforts to reduce the environmental impact of our business. As we analyze a product's full lifecycle, we actively seek out opportunities to reduce its total environmental footprint. That's why we replaced the Styrofoam material in the ZenScreen Stand MTS02D's packaging with corrugated cardboard and recyclable expandable polyethylene, decreasing the use of non-eco-friendly materials.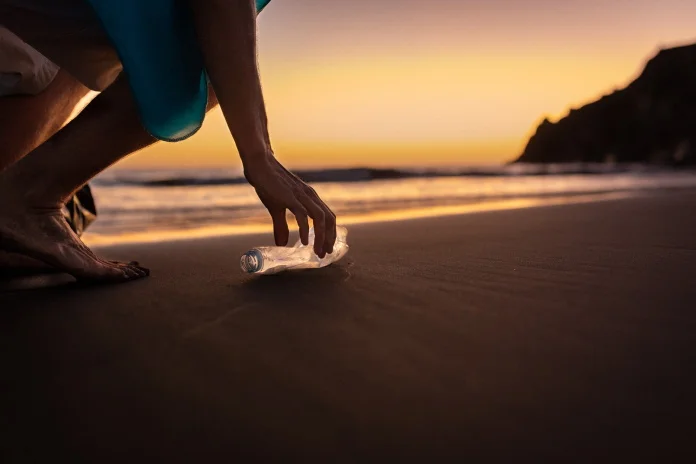 But there's more. We design our products to be useful in a wide variety of contexts. While your organization could invest in one monitor for an employee to use at the corporate office, another to use in their home office, and a portable monitor to use out on the road, it's both cheaper and more sustainable for you to find one solution that works in all three contexts. That's exactly what you get with the combination of a ZenScreen portable monitor and the ZenScreen Stand MTS02D: lower total cost of ownership (TCO) and reduced e-waste down the road.
Free your hybrid employees to work in comfort
For workers splitting their working hours between the corporate office and their home office, a portable monitor offers invaluable versatility. Complete their hybrid work setup with the ZenScreen Stand MTS02D. This easy-to-use stand will let your employees place any portable monitor with a ¼" tripod socket at a comfortable, ergonomic position that supports their long-term health. With this one piece of equipment, you'll set up your staff to effectively use their laptop and portable display no matter where work takes them. Contact our sales team today to learn more about what the ZenScreen Stand MTS02D can do for your business.