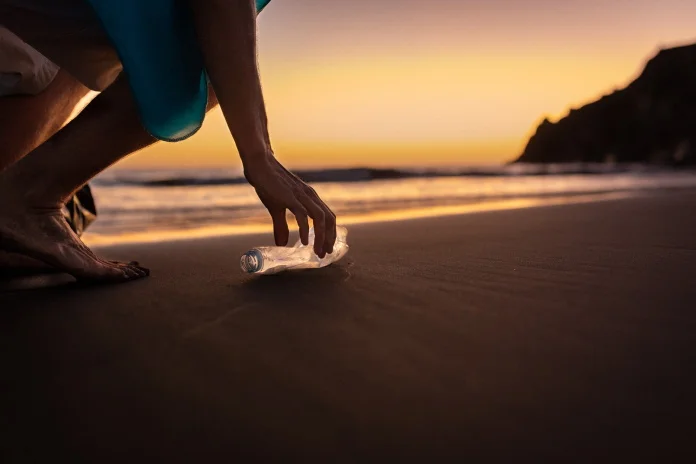 When you purchase a new laptop, smartphone, or monitor, or when you buy a new component for your DIY PC, you know that there's a story behind that piece of hardware. It's a story that's larger than the performance it provides, the conveniences it offers, and the experiences it creates. It's a story that affects everyone around you, in ways large and small. And it's a story that will shape what life is like for generations to come.
We're talking about the story of your hardware's environmental impact. Was it constructed from responsibly sourced materials? Was it manufactured with sustainable practices? Was it shipped using environmentally friendly packaging? Does it operate efficiently? Will it provide value for a reasonable product lifespan — and then get reused in a new context down the line? And is it constructed for effective recycling when it reaches the end of its useful lifecycle?
At ASUS, we know that we're directly responsible for many of the chapters in each product's story. Some chapters are controlled by our industry partners, and we're responsible for using our influence to elevate their business practices. Other chapters are written by you, our customers. We believe that you, too, share our passion for making a positive impact on the world around us, and we work to empower you to push forward with us toward a more sustainable future.
Through our bold ideas and innovative engineering, we've already revolutionized our corporate practices and culture to help ensure that we pass on a healthier planet to upcoming generations. But there's so much more that we can do. For this year's Consumer Electronics Show (CES) exhibition, we're showcasing our latest efforts to sustain an incredible future. Through new product designs, new manufacturing techniques, and new partnerships with leading global environmental organizations, we're creating shared value for everyone.
A proven track record
Our efforts to make sustainability a core value of our company began many years ago. In 2016 we made our headquarters in Taiwan the first in the consumer IT industry to achieve zero landfill waste. We believe that management is based on visible measurement, so in 2017 we became the first consumer technology company in Asia to produce a Social Return on Investment (SROI) report. In 2019, we became the world's first technology company to publish an Environemtal Proft and Loss (EP&L) report, and the world's first company to receive UL Solution's Environment Circularity Facts Program Validation.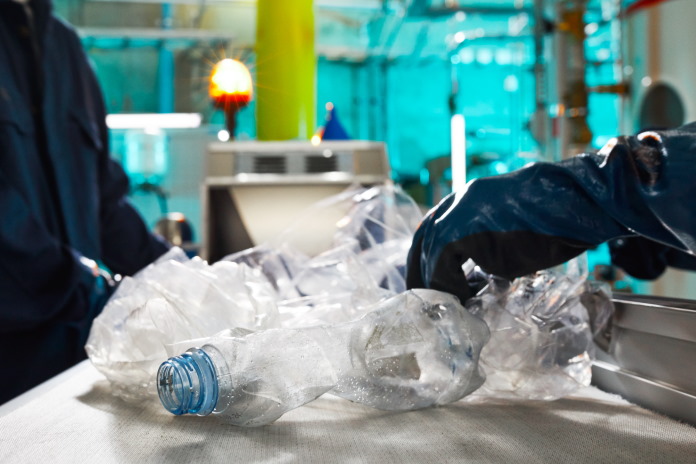 This work has created real and positive change for our business, our customers, and our partners. We've recycled 40,000+ tons of e-waste just since 2019, and we've used 1,500 tons of post-consumer recycled (PCR) plastics in our products since 2017. Our company provides takeback services to 75% of markets globally, helping to ensure sustainable end-of-life practices for a wide range of our customers. Since 2018, 100% of our key minerals have been sourced from qualified smelters. When it comes to carbon emissions, we've backed our public commitments with concrete action. We reduced carbon emissions from our operational electricity consumption by 15.8% between 2021 and 2022.
Empowering you to make sustainable choices
We know that consumers want to make environmentally friendly choices as they purchase new technology. But we also know that it's not always easy for consumers to get the information they need to make responsible purchasing decisions. That's why we work closely with global third-party organizations to certify our products for their environmental impact, and then provide labels for our products that give you the information that you need at a glance.
An important certification that you'll see on many of our products in 2023 comes from the Electronic Product Environmental Assessment Tool (EPEAT). This is the leading global Type-1 ecolabel covering products and services from the technology sector. Any product with an EPEAT verification has been assessed for its material selection, product longevity, packaging, and end-of-life management, among many other factors. An EPEAT Bronze product meets all 25 baseline criteria laid out by the Global Electronics Council, and you can trust that its entire story from materials sourcing to recycling reflects our shared interest in protecting the environment. EPEAT Silver and EPEAT Gold products go above and beyond by meeting additional criteria for environmental stewardship. EPEAT labels empower you to easily measure and compare the environmental impact of different products as you make a purchasing decision.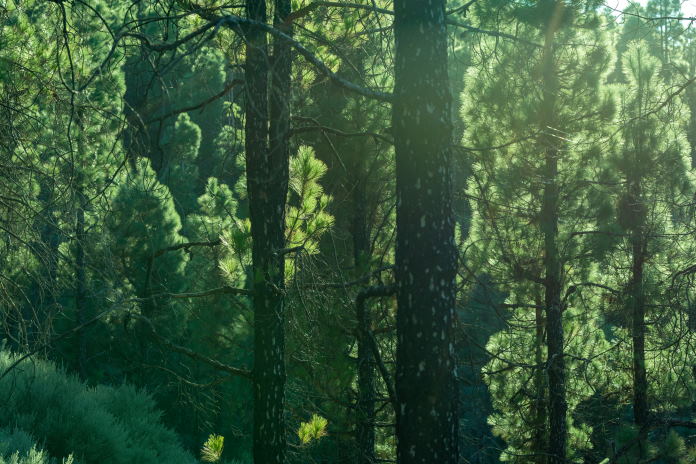 Packaging matters, too. We've led the way in using recyclable packaging materials to protect our products on their journey from our manufacturing facilities to your home. Unfortunately, not all providers of forest products share our commitment to sustainable practices. That's why we're proud to partner with the Forest Stewardship Council (FSC). This non-profit organization provides a proven sustainable forest management solution. When a product is FSC Certified, you can trust that its forest-based materials were sourced from responsibly managed forests.**
Finally, we're proud of our many devices that have earned an Energy Star© 8.0 badge. In order to display this certification, a product must meet the strict energy efficiency criteria laid out for its category by the U.S. Environmental Protection Agency or the U.S. Department of Energy. Energy Star products deliver the same experience you'd expect from standard models, but with less energy. That means you get to enjoy lower electricity bills and help protect the environment without compromising on quality or performance.
Leading the way at CES 2023
If you browse the full lineup of new products that we've just announced at CES 2023, you'll find many examples of our relentless quest toward sustainability. Consider our new Zenbook 14X OLED laptop, for instance. This premium notebook gives you exceptional performance with its 13th Gen Intel Core H-series CPU, optional NVIDIA GeForce RTX 3050 GPU, and a complete set of I/O ports — all inside a light, travels-anywhere design. To improve the sustainability of our laptop manufacturing process, we're debuting a new eco-friendly technology on a key element of this notebook: its finish.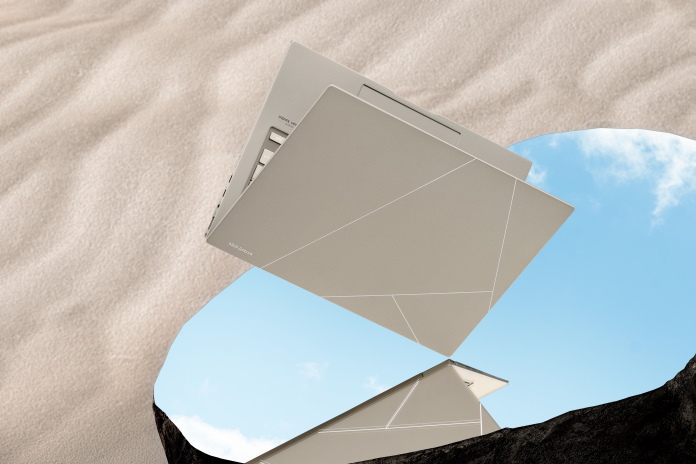 For the 2023 Zenbook 14X OLED, we're introducing a new Plasma Ceramization finishing process that reduces the laptop's total environmental impact. Through plasma electrolytic oxidation, we create a ceramic-like coating with a premium feel and an 8H* hardness that's resistant to fading, wear, and fingerprints. This eco-friendly process is halogen free and generates lower toxic emissions than other finishing processes, making the product more durable with less environmental impact.
The Zenbook 14X OLED is just one example of how we're relentlessly optimizing our processes for sustainability. Over 90% of our 2023 consumer laptop lineup is eco-verified. We use as much post-consumer recycled plastics in our laptops as we can without compromising the durability and integrity of the product. Nearly fifty of our 2023 Studiobook, Zenbook, and Vivobook laptops will launch as EPEAT Silver products.
Our enterprise customers will also be able to share the value of our sustainability efforts. Our flagship ExpertBook B9450 business laptop leads our lineup in performance and portability, and it's also an EPEAT Gold product. We designed the ExpertBook B9 OLED (B9403), coming in 2023, with a priority on sustainability. We streamlined its manufacturing process to decrease waste by 29% and production time by up to 75%,* and we eliminated the use of halogen flame retardants in the process.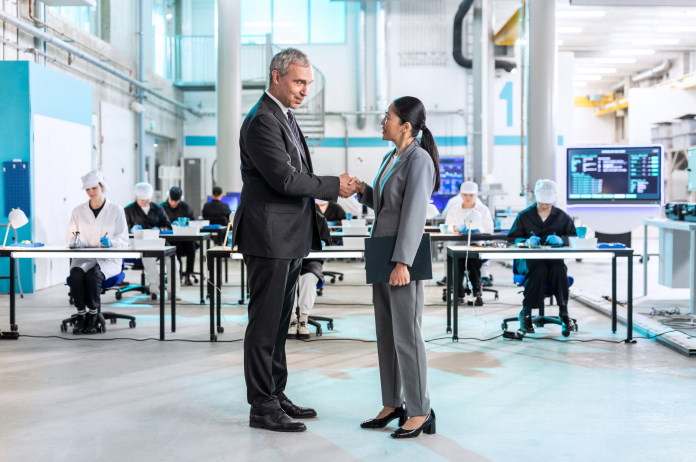 Another option in our commercial laptop series, the ExpertBook B9 (B9400CBA), runs so efficiently that it exceeds the Energy Star standard by a full 67%. Over the lifespan of this device, it'll provide energy savings equivalent to what you'd need in order to charge 8,267 smartphones. Due to its modular design, 90% of its materials are easy to recycle and reuse in waste treatment plans. All told, our commitment to sustainability throughout this laptop's full lifecycle from manufacturing to recycling makes it our first carbon-neutral certified commercial laptop. On top of our efforts to offset residual emissions by using nature-based carbon credits, the ExpertBook B9 OLED and ExpertBook B9 move us one step forward on our net zero roadmap.
You'll also see our commitment to sustainability reflected in our notebook packaging in 2023. We make extensive use of recycled paper in our packaging — as much as 90% of the packaging of certain products is made from recycled pulp. We started using paper materials certified by FSC in our packaging in recent years, and we're committed to using even more FSC-certified materials in the future, all the while significantly reducing the use of plastic. What's more, we also design our packaging to be useful even after you've unboxed your new laptop. Printed directions make it easy for you to transform a section of the packaging into a convenient laptop stand.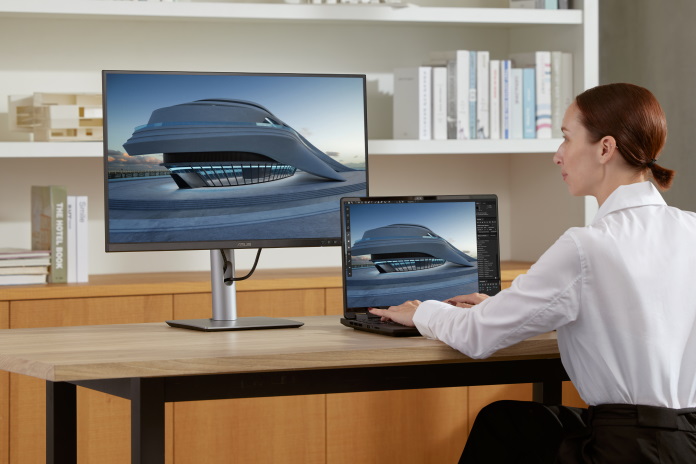 At ASUS, we've long used our position in the tech industry to lead the way toward a sustainable future, and that extends to our complete portfolio of displays. The ProArt Display PA248CRV, PA279CRV, and PA329CRV, announced at CES 2023, showcase our latest efforts on this important front. Each model is constructed of 85% post-consumer recycled material, and they ship in recycled pulp packaging. We plan for these upcoming models to bear an elite set of sustainability labels in 2023. We're targeting an Energy Star certification for their efficient operation, we're targeting the requirements of a TCO Certified label, and we're working to earn an EPEAT Gold badge for these models to demonstrate that they meet the United States Enivronmental Protection Agency's highest standards for crucial environmental performance criteria.
The new ZenScreen MB249C portable monitor also showcases a wide range of our sustainability efforts. This compact and thin 23.8-inch monitor travels easily to give you the multitasking-boosting power of a second display wherever you need it. Through an exclusive insert molding process, we were able to make it supremely thin and light—it's a mere 17.7mm thick—cutting down on its materials bill. It also earned an Energy Star ES8.0 badge due to its energy-efficient design.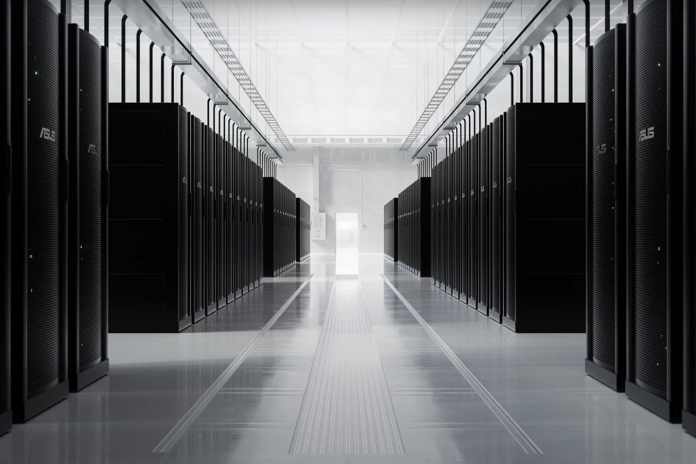 Our efforts to create a sustainable future also extend to our data center products. Across the world, facilities aggressively pursue strategies to reduce their power consumption and increase their reliance on renewable energy sources. It's not hard to see why: improving efficiency leads to lower operating costs and improved sustainability, both primary motivating factors for today's decision makers. For our latest AMD EPYC 9004 series servers, we're helping data centers do even more to make their operations more efficient. With better cooling for storage drives, direct-to-chip liquid cooling solutions, and improved thermal dissipation for CPUs and GPUs with a new independent airflow tunnel design, we're helping data centers reduce their total energy consumption.
Much more to come
On our incredible journey toward sustainability, we continually leverage our leadership in data-driven practices and human-centered philosophy. We've set ambitious sustainability goals for ourselves that we're working hard to complete by 2025. Overall, we've put ASUS on a path to become a net-zero enterprise focused on creating a circular and responsible future, with shared benefits for every one of us.
Four key values drive our innovation and decision making on sustainability. First, we're committed to real and ongoing climate action. Specifically, we're working to use 100% renewable energy in our Taiwan-based operation centers by 2030, and in all our global operation centers by 2035. We intend to design each year's key products with an energy efficiency that's 30% above the Energy Star Standard. Additionally, we're working with our key suppliers to achieve a 30% reduction in carbon intensity by 2025.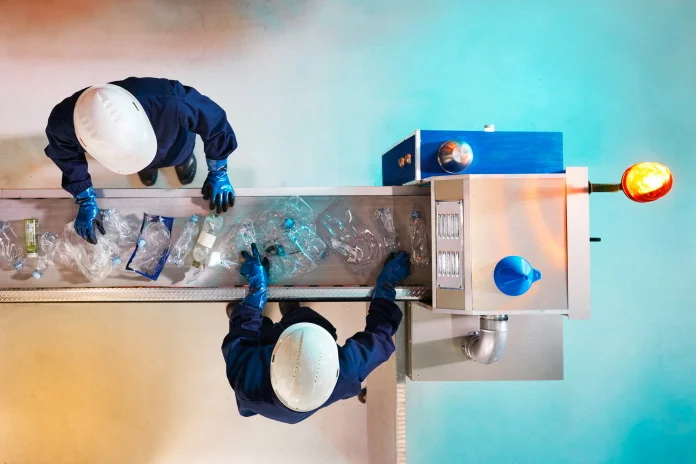 Second, we're shifting toward a circular economy to extend the lifecycle of our products. This paradigm allows us to target sustainability across every phase of a product's lifecycle and substantially reduce toxic waste on the planet. We intend to promote sustainable procurement and increase the use of environmentally friendly materials by 100% by 2025, and we have also set the goal to achieve a global recycling rate of 20% for ASUS products.
Third, we're taking immediate and impactful action regarding responsible manufacturing. To build an ecosystem of responsibility, we've audited 100% of our high-risk suppliers for labor and human rights practices, protecting the rights of over 390,000 workers. By 2025, we intend to source 100% of our tantalum, tin, tungsten, gold, and cobalt from qualified smelters.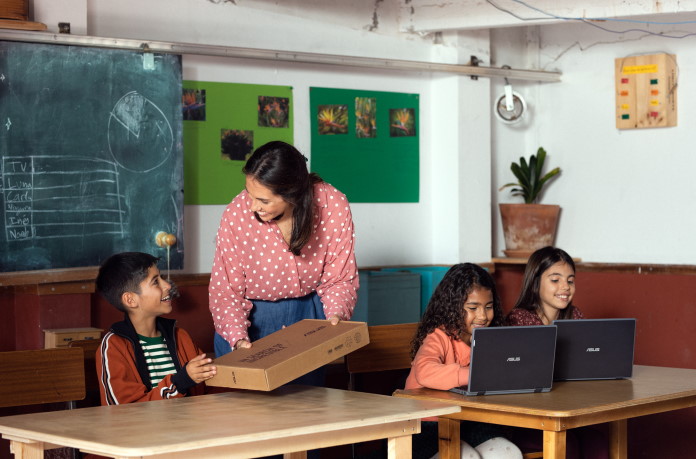 Finally, we explore innovations in digital inclusion, cross-sector collaborations, and sustainable business models for shared value creation. While we insist that our efforts toward sustainability will only strengthen our core competitiveness in the technology industry, we also know that our efforts will only be successful if our partners and customers benefit alongside us. We've conducted a digital inclusion project to empower digitally underprivileged communities, and we've donated over 20,000 computers to 1,800 nonprofit organizations. Additionally, we've set up 500 digital learning centers in 39 countries, creating equal opportunities for all. As we develop new technologies, new opportunities, and new talents, we work to benefit our communities for generations to come.
Learn more about sustainability at ASUS
To learn more about sustainability at ASUS, please visit our Corporate Social Responsibility site. There, you'll find detailed, transparent reports about our progress, in-depth explorations of the values that drive our decision-making, and the ambitious sustainability goals that we've set for our organization.
2023 will be a transformative year for sustainability at ASUS — but it wasn't the start of our journey, nor will it be the end. The milestones that we've been able to reach thus far were built on our heritage of innovation and transparency, and we will only reach the milestones that we've set for ourselves in the future if we stay committed and focused in our efforts. The incredible future is in all our hands — together, let's make it sustainable.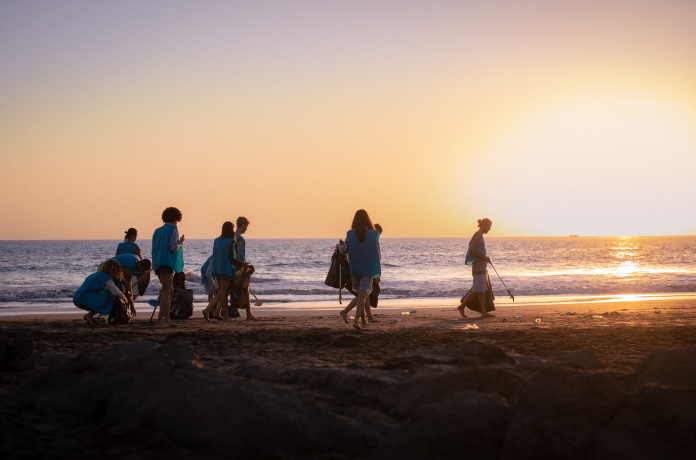 *The 8H Pencil Hardness Test exclusively evaluates the coating's hardness; it does not examine any other qualities. The 8H Hardness Test was conducted by ASUS on October 31st, 2022.
**FSCTM N004058