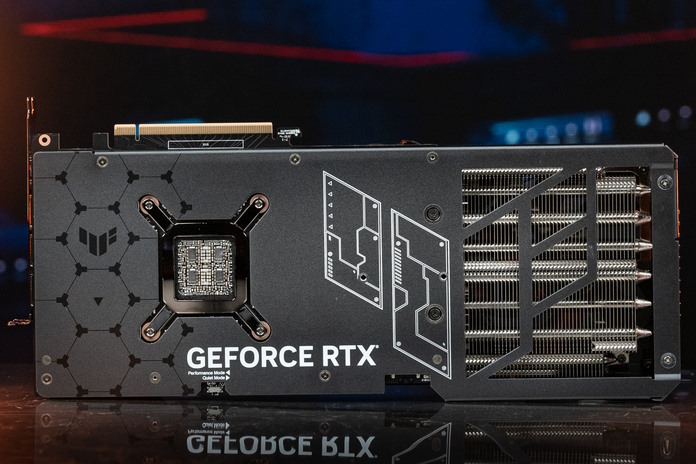 2023 is an exciting time to be shopping for a cutting-edge graphics card. NVIDIA's latest 40 Series GPUs propel gaming to new heights with more power than ever before and a host of new features ready to elevate your game. With all these high-end options available, there's just one question to answer: which graphics card best fits your needs? While it's always tempting to grab the most powerful option available, we're here today to recommend a model that's closer to the middle of the stack. For most gamers — especially those rocking a high-refresh-rate 1440p monitor — the TUF Gaming GeForce RTX 4070 Ti OC Edition offers the perfect balance of performance and features.
Thoroughly next-gen
For every generation of GPUs, NVIDIA raises the bar with a new and refined feature set. If long-term value is one of your top priorities when shopping for a graphics card, then it makes sense to upgrade to the latest platform.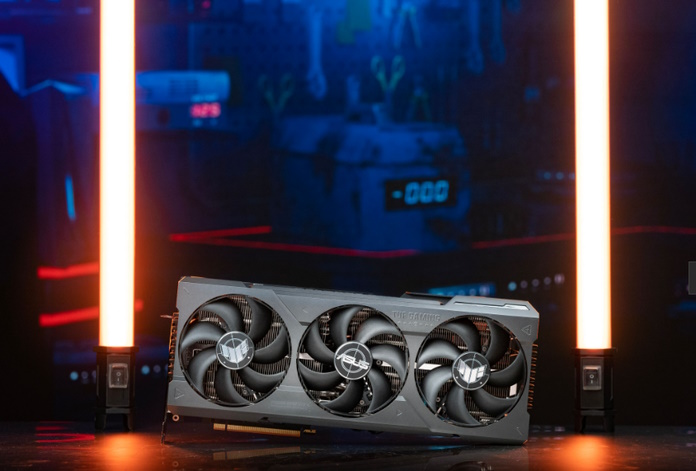 And there's a lot on offer with the cutting-edge NVIDIA Ada Lovelace architecture. Dedicated 3rd generation Ray Tracing Cores deliver the most realistic and immersive graphics available today across a wide range of compatible games. For accelerated performance with virtually no degradation to visual quality, you'll get access to the latest version of NVIDIA DLSS. NVIDIA Reflex ensures a low-latency experience for supreme responsiveness in fast-paced competitive gaming. With a 40 Series GPU, you even get streaming-focused tools like the NVIDIA Encoder and the NVIDIA Broadcast app.
Built for supreme 1440p gaming
Check out the latest Steam survey about the hardware used by today's gamers, and you'll see that the fastest-growing display resolution segment is 2560×1440 (also known as 1440p or QHD). It makes sense that so many gamers are flocking to monitors with this resolution. It offers a substantial upgrade over 1080p in terms of visual detail. You'll enjoy great PPI in 27-inch displays, a size that's a natural fit for most desks. And today's graphics cards can run even the latest games at high frame rates when you load them up at 1440p.
If you're shopping for a graphics card for your 1440p display, you're almost certainly trying to find out which option will let you max out in-game graphics settings while still enjoying fantastic frame rates. The GeForce RTX 4070 Ti is that graphics card. It'll even let you throw ray tracing into the mix while still keeping FPS high, especially if you take advantage of DLSS.
Keep your cool
The GeForce RTX 4070 Ti provides a compelling combination of features and performance to 1440p gamers. But not every 4070 Ti is made equal. We armed the TUF Gaming GeForce RTX 4070 Ti for great airflow that sets it apart from the pack.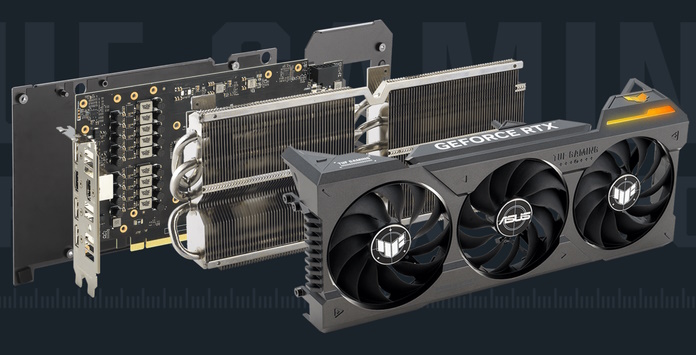 It starts with a vapor chamber and a generously oversized heatsink that soak up heat from the GPU and nearby circuitry so that it can be whisked away by the three Axial-tech fans. These fans spin on dual-ball bearings for an extended lifespan, and we scaled this generation's units up to deliver 21% more airflow through the card. A massive backplate vent provides another pathway for heat to exhaust away from the graphics card.
The TUF Gaming GeForce RTX 4070 Ti's air superiority elevates every moment with your gaming PC. By effectively keeping the GPU cool, it ensures that you get the best sustained performance from your hardware. The cooling solution operates so quietly that fan noise never distracts you in the heat of battle. And the fans will spin down entirely when GPU temperatures drop below 50° Celsius, allowing you to enjoy silent operation during less-intensive tasks. For even quieter performance during gaming workloads, you can flip the Dual BIOS switch to Quiet mode to get a great balance of stealthy operation and potent gaming performance.
Built to last
Inside and out, we prepped the TUF Gaming GeForce RTX 4070 Ti to go the distance. It's assembled with our Auto-Extreme Technology, which is an automated manufacturing process that sets new standards in the industry by allowing all soldering to be completed in a single pass. This reduces thermal strain on components and avoids the use of harsh cleaning chemicals, resulting in less environmental impact, lower manufacturing power consumption, and a more reliable product overall.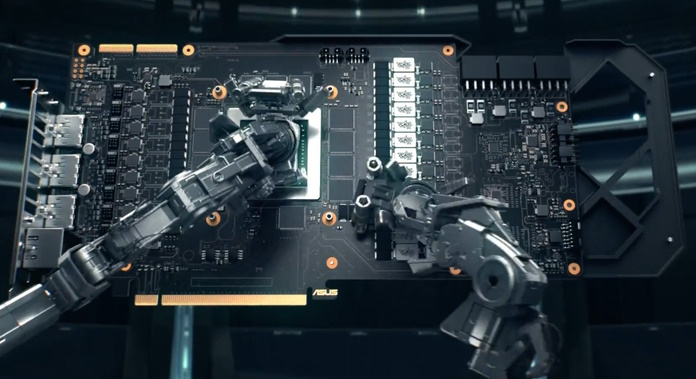 We armored this graphics card with a high-quality diecast shroud and aluminum backplate to prevent PCB flex. Your graphics card will keep its level over the long term. Large venting along the sides of the shroud facilitates heat dissipation.
Game on with the TUF Gaming GeForce RTX 4070 Ti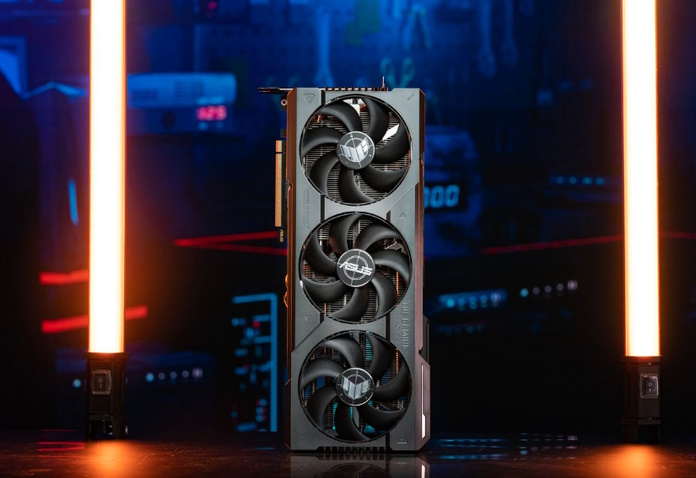 With its premier 1440p performance and exceptional cooling solution, the TUF Gaming GeForce RTX 4070 Ti makes a case for itself as the graphics card of choice for a wide range of gamers. Built with a no-nonsense design that fits in with a wide variety of cases — and built for long-lasting operation with its metal exoskeleton, military-grade capacitors, dual-ball fan bearings, and Auto-Extreme manufacturing process — this is a graphics card that you'll love for years to come. Propel your gaming PC into the next generation with a TUF Gaming GeForce RTX 4070 Ti of your own.