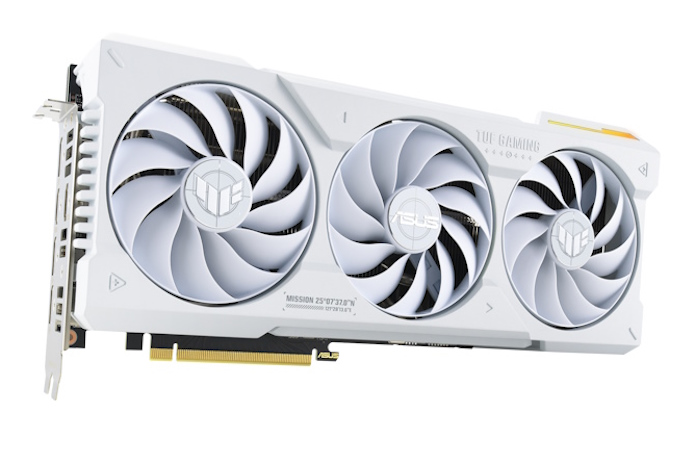 2023 continues to be a great year for gamers, with an incredible number of new games and NVIDIA's latest 40 Series GPUs propelling visuals to new heights. The TUF Gaming 4070 Ti OC Edition established itself as an incredible balance of performance and value when it released earlier this year, and can drive flagship 1440p gaming with all the graphics settings set to max. The TUF Gaming GeForce RTX 4070 Ti White OC Edition brings the same graphics performance and robust set of features, with the addition of a stunning new paintjob for your frost-colored build.
Winter is coming
TUF Gaming gear is built to provide gamers with rugged, durable components that can go the extra mile . But there isn't a rule that says it can't look amazing while doing it. Featuring a dazzling all-white finish, the TUF Gaming 4070 Ti White OC Edition is a welcome addition to any white-themed build, and it features all the same performance and durability you expect from TUF Gaming.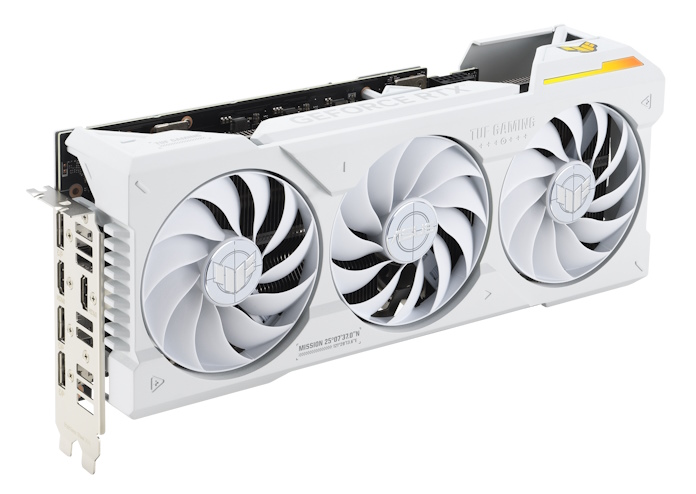 The TUF Gaming 4070 Ti White OC Edition has been transformed down to the very last detail. Even the PCB standoffs have received a makeover, ensuring that the card looks its best whether your build demands a standard or vertical GPU mount. Three all-white Axial-tech fans are married to the white shroud for a frosted look that simply oozes luxury.
See the difference
The days of 1080p gaming being the standard are quickly fading into the rear view mirror. A quick glance at the Steam hardware survey shows that the fastest growing display resolution for gamers is 2560×1440, also known as 1440p or QHD. With a substantial increase in visual detail and fidelity over 1080p, today's graphics cards can easily power 1440p gaming at high refresh rates for a gorgeous experience, without losing the smoothness that higher refresh rates offer.
The GeForce RTX 4070 Ti White OC Edition is the perfect graphics card to unlock the beauty of 1440p gaming with all the graphical settings set to max. It'll even let you throw ray tracing into the mix while still keeping FPS high, especially if you take advantage of DLSS 3.5, now featuring both Frame Generation and Ray Reconstruction to blend incredible visuals with excellent performance.
Chill out
The TUF Gaming GeForce RTX 4070 Ti White OC Edition is armed with both a vapor chamber and an oversized heatsink, allowing the card to easily soak up heat from the GPU core and power delivery components. Three all-white Axial-tech fans move air quietly and efficiently through the heatsink, with a massive 21% flow increase compared to the previous generation's cooling design. A custom white backplate also features a large passthrough section, giving hot air an even easier pathway out of the card.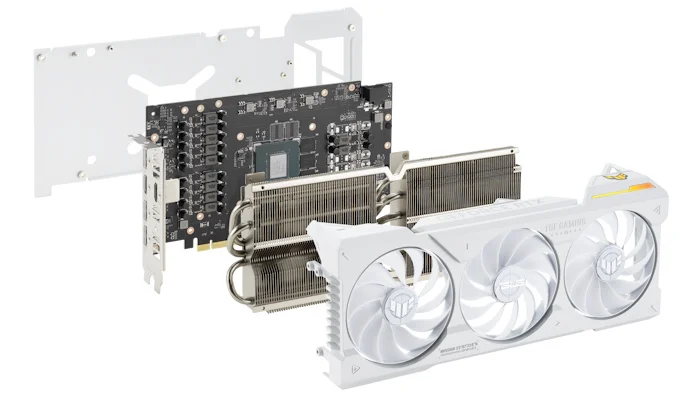 This supremely efficient cooling design allows the TUF Gaming GeForce RTX 4070 Ti White OC Edition to keep fan noise to a minimum and ensures that you get the best sustained performance from your hardware. With built-in temperature sensors, the card can even disable the fans completely when the GPU drops below 50°C, meaning it will operate completely silently during light loads. If you prioritize silence over maximum FPS when gaming, you can flip the Dual BIOS switch to Quiet mode to get a great balance of stealthy operation and potent gaming performance.
Proven durability
All our graphics cards are built with Auto-Extreme Technology, which is an automated manufacturing process that sets new standards in the industry by allowing all soldering to be completed in a single pass. This reduces thermal strain on components during manufacture and avoids the use of harsh cleaning chemicals, resulting in less environmental impact, lower manufacturing power consumption, and a more reliable product overall. From the very beginning, this card was born TUF.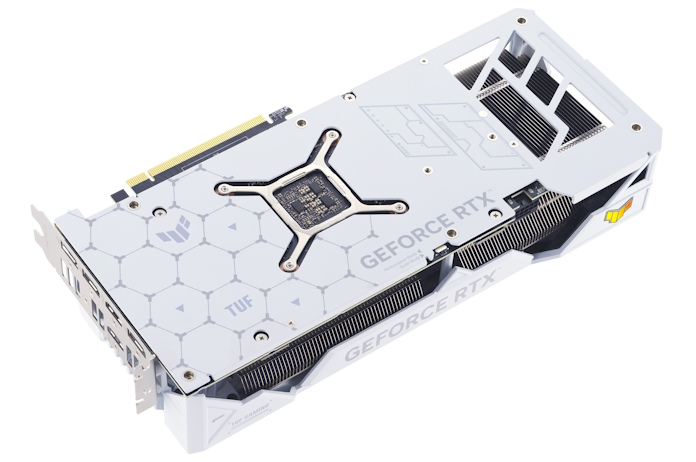 We armored this graphics card with a high-quality diecast shroud and aluminum backplate to prevent PCB flex. We've also included a custom white anti-sag brace to keep your graphics card on the straight and narrow.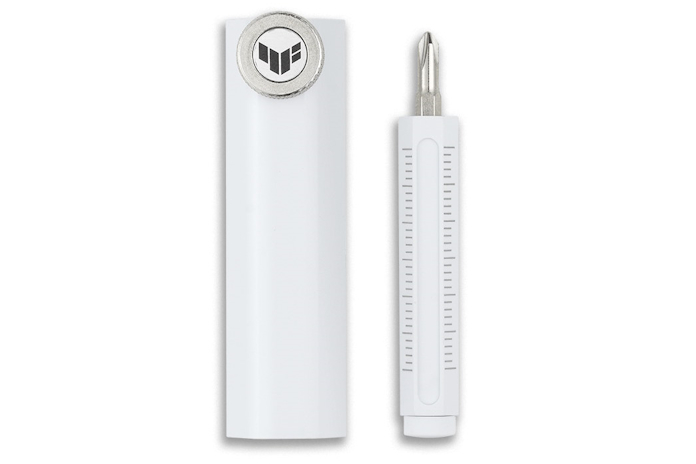 Game on with the TUF Gaming 4070 Ti White OC Edition
With its premier 1440p performance, exceptional cooling solution, and breathtaking frosted looks, the TUF Gaming 4070 Ti White OC Edition makes a case for itself as the graphics card of choice for a wide range of gamers. With a premium white design that fits in with a wide variety of cases — and precision engineering for long-lasting operation with its metal exoskeleton, military-grade capacitors, dual-ball fan bearings, and Auto-Extreme manufacturing process — this is a high-performance graphics card that you'll love to look at for years to come. Bring some light into your next PC build with a TUF Gaming 4070 Ti White OC Edition of your own.