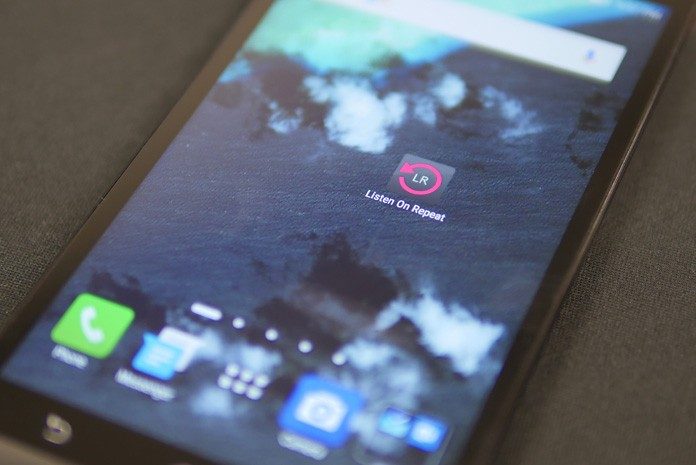 One of things that I love to do most is listen to comedy and music in the car. But sometimes, I don't own the music in my Google Play library, or my fiancee pulls up a YouTube video, but she hates how she has to leave the screen on – Most of the time, she flips her phone face down. For instance, on a longer road trip,  I'll listen to Dave Chapelle, or Louis C.K. – a whole hour or so of standup. But to leave the screen on for an hour can increase heat and drain the battery life. So what's a person to do?
Meet Listen on Repeat.
It's so easy to use! When you launch the app, you can search for any video on YouTube. It plays just like any other video and you can set the quality of it. Now, either watch the video, or turn off your display and the video will keep playing.
One of the best things too, is the ability to create and manage your playlist. You can go back and rearrange the videos by dragging them up or down, and even swipe them away if you don't want to re-watch or listen to them. And if you want to multitask, you can! An option allows you to pop out the video, and open up any other window while the video continues to play on top of whatever you're doing.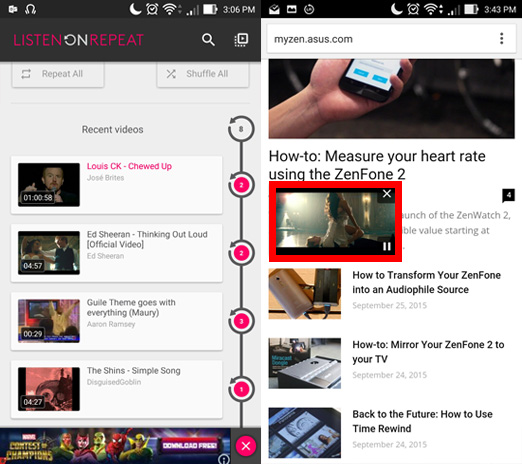 In my book, this is a really simple and elegant solution to a big nuisance. Even if you're at home doing chores, and you want to just relax and listen to music, you can do that hands free. Just fire up Listen on Repeat, put your phone in your pocket and you're good to do!
Download Listen on Repeat at the Google Play Store and you can pay for the premium version to support the developer and remove ads.