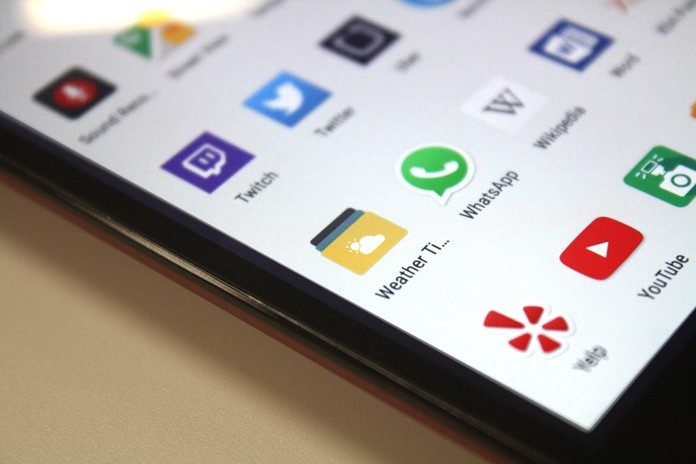 I don't buy many apps in the Google Play Store, but when I do, I look for very specific things: Is the app useful and can I see myself using this long-term? Does it have a good design and user interface? How much value am I getting?
While browsing some of the Top Paid Apps, I came across Weather Timeline. With a rating of 4.7 stars, I thought – Why not? I've tried weather apps before, but how could this one be any different? As far as I could tell, nearly everything.
Quite possibly more useful than your local weather reporter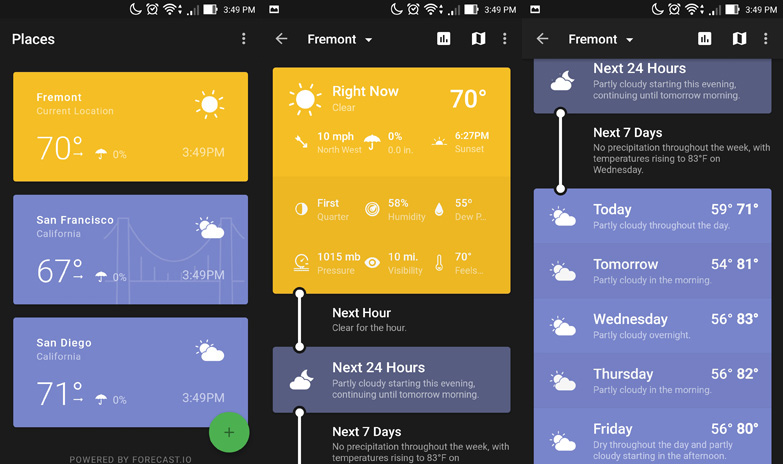 When you open the app, you're greeted by a very clear and familiar Material Design look with the green (+) button at the bottom right hand corner. By pressing on this, you can add a location to your main weather overview screen. You can have multiple cities, as I've shown here. It indicates temperature, wind, precipitation, and cloud conditions.When you swipe right, you see a detailed view of the current conditions, a quick overview of the next 24 hours, as well as the weekly forecast.
Little goodies and extras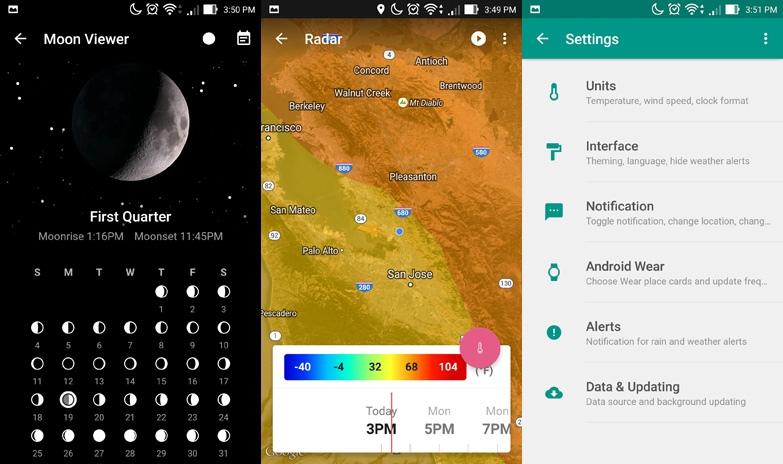 Some of the cool things I saw while playing around was the Moon Viewer which shows the different moon phases. The current day is emphasized with a bold white ring around the moon. The next thing was the Radar which shows temperature, clouds, and precipitation. Also, by tapping on the play button at the top right, it shows an animated map and how those metrics change over time. The last thing that caught my eye was in the settings menu where the Android Wear options would allow me to sync with the ZenWatch 2! So if you need to know the weather right away, it's as easy as rotating your wrist!
Looking outside is overrated
Okay, no – but seriously, this weather app is awesome and really useful when you want detailed information about your day. Put it on one of your homescreens for a gorgeous widget, or just keep it in the app drawer; ready at the tap of your finger. The Material Design look makes this app clean and beautiful. Who knew learning something as mundane as the weather could be made enjoyable?
Download Weather Timeline for a mere $0.99.