Have you ever lost your phone, or broke it, only to scream obscenities over the internet about your harrowing experience? Well, if you haven't…yet…consider yourself lucky. For the rest of us, with our butterfinger-grip and absent-mindedness, we just have to deal. We know others who fall into this hapless group too, so we thought we'd help them find their zen in such dreadful circumstances.
Recently, we reached out to some very unlucky people on Twitter who broke, or lost their phones and sent them a brand new ZenFone 2. Here are some of their stories: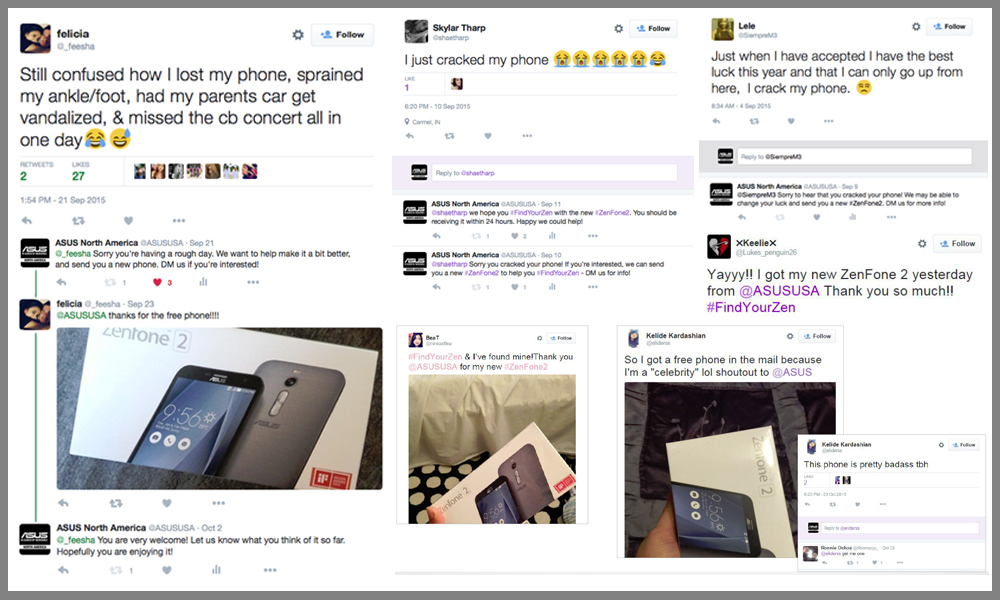 It's been so awesome to help others – I mean, it IS the season for giving after all – so we at ASUS and our friends over at Droid-Life are partnering to hook up TEN MORE PEOPLE with ZenFone 2's! We want you to tell your story about how you lost, or broke your precious phone to have a chance at winning the best bang-for-your-buck phone out there. Head over to Droid-Life and enter the contest today!
Contest begins now and ends 11/27 @ 10AM PT
If you're one of our lucky winners, be sure to come back and visit MyZen by ASUS to learn how to customize your ZenFone 2!