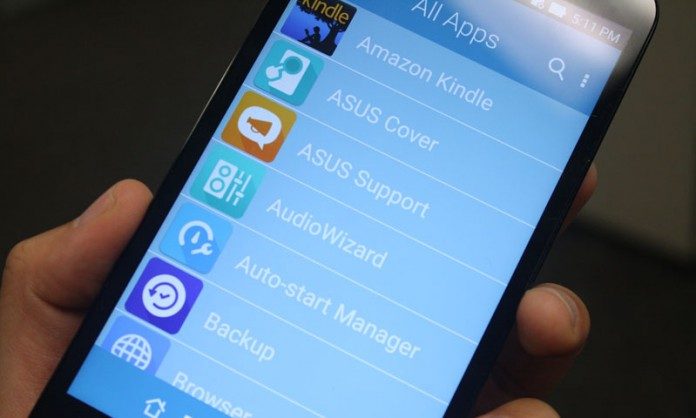 The ASUS ZenFone2 can be a powerful business tool in the hands of a jet-setting CEO, or can transform into a simple device made for just keeping in touch with family members. My 60-year old mother first purchased a ZenFone5 when it came out in Asia. Mind you, she had never owned a smartphone in her life, nor is she that tech-savvy, and I think my dad had coerced her into buying it. I showed her how to navigate the interface, tap on the screen, drag and drop apps, and make calls. I couldn't tell if she was frustrated, but I felt like maybe it was a bit too advanced for her at the time. Now she's zipping across the screen as fast as I am, making video call on Hangouts with my sister and I.
If things had been a bit simpler for her, I think she would have picked things up much faster. At the time, I hadn't even thought about whether or not the ZenFone 5 had an Easy Mode, but now that I have the ZenFone 2 in my hands, I realize that this would have been a great start for my mom.
To enable Easy Mode:
Go to Settings > Easy Mode

Enable Easy Mode by tapping on the "OFF" button and it will slide to "ON"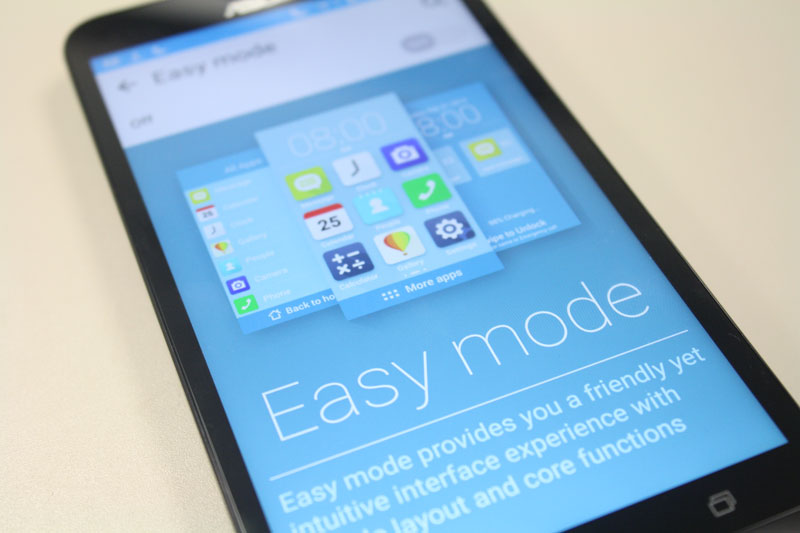 Once enabled, ZenUI as we're used to transforms into a much simpler interface. Nine apps appear on the main homescreen:
Phone

Messaging

Contacts

Clock

Calendar

Calculator

Camera

Gallery

Settings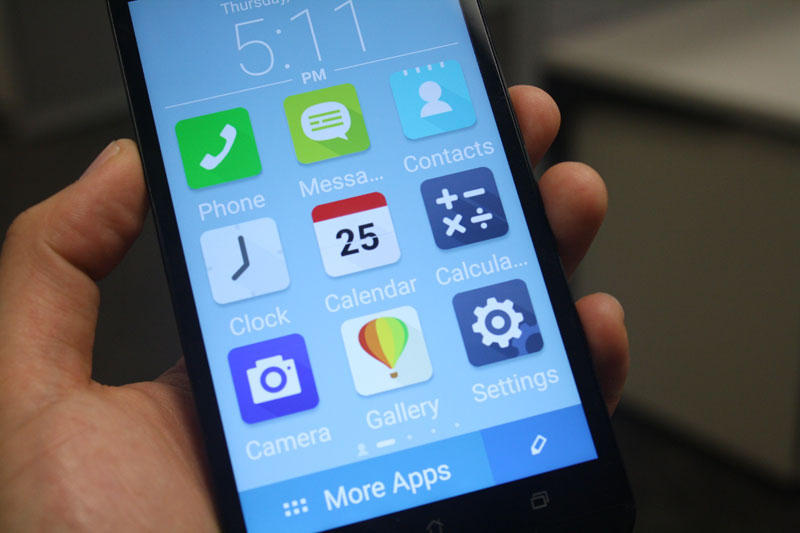 The navigation bar at the top remains the same, but we're also greeted with a large Clock widget which is easier on the eyes. At the bottom, we have an App drawer button and an Edit button to rearrange and remove apps. By clicking in the App drawer, we have an alphabetized list of applications that one can scroll through and run.
To add applications to a homescreen, one can navigate to the plus sign with "ADD" underneath and tap on it. This opens the application drawer and then one can tap on the appropriate app of their choice.
One thing to also note is the change in the lock screen. It is much simpler and indicates missed calls and new messages only.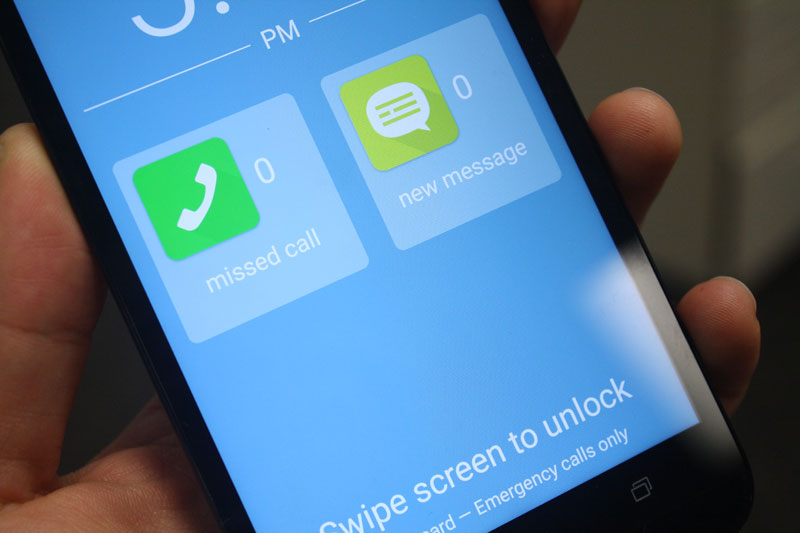 Although the interface has changed dramatically, all the apps remain the same when you run them – there isn't a simpler version of the app – so if you're trying to teach someone how to use the phone, it's best to also show them how to navigate the applications that are most important to them.
For some people who are just learning Android, or smartphones in general, this mode can help a lot to familiarize themselves with the environment and behavior. It keeps all the core functions up front and center and should make a transition into Android really easy. Do you guys have any experience using Easy Mode or know someone who needed it? Did it help? Sound out below!
Thanks again for reading!