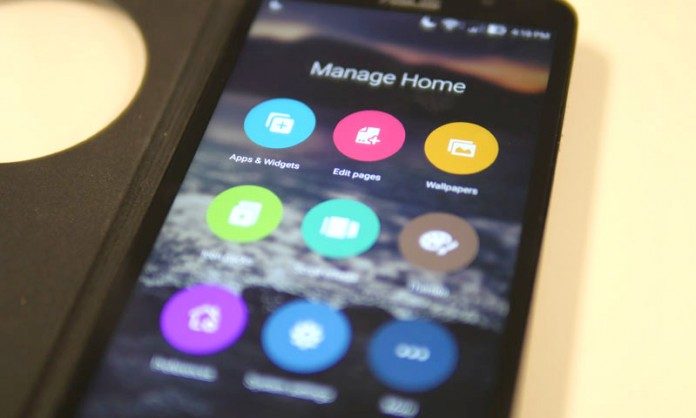 Make this ZenFone YOURS
Sometimes the look of a page and its icons doesn't scream "YOU". And maybe the only thing I dislike about Android is the inconsistency of how icons look. Some of the apps developers create have icons with "chamfered edges", others have long shadows. Regardless, when you're looking on your homescreen and you've got apps all over it, without something that ties them all together it can look disjointed and messy.
The beauty of Android is the ability to customize your phone to your liking, and it's really easy to customize the look of your page and icons with ASUS' ZenUI. Here's how to make your phone YOURS.
ICON PACKS: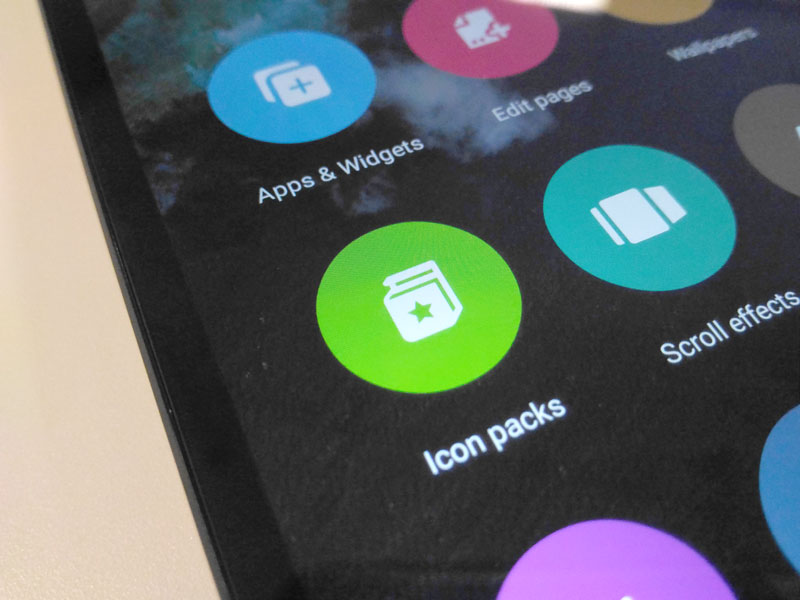 Let's start with icon packs. I'm a huge fan of minimalism and keeping everything looking slimmed down and clean. You can either search for and install icon packs from the google play store, or you can choose the ones that the ZenFone 2 offers. To apply icon packs to your apps:
Long press, or swipe up from any page and the Manage Home menu appears

Tap on "Icon Packs"

Here, any icon packs you've downloaded will be shown

Scroll to find the icon pack of choice

Tap on "Apply" – profit
Now all of your apps' icons will be changed – Yay chamfered edges!
WALLPAPERS:
Let's say you're not exactly feeling the wallpaper on your homescreen, or lockscreen. Here's how to change those so you're feeling fuzzy on the inside:
In the Manage Home menu, choose to change the homescreen, lockscreen, or both (in this example I'll choose "Home and lockscreen")

First, you can change the transparency of the status bar by sliding left and right

Next, you can choose background tint and its transparency to overlay on your wallpaper

Then, you can pick an image, choose an ASUS live wallpaper, or any of the other offered wallpapers by scrolling left and right

Tap on apply – and Voila!
If you want to choose your own image, you'll first have to have saved an image. Optimal resolution is 1920×1080:
From the Wallpaper menu, choose "Pick Image"

A menu will appear and you will need to locate where you saved your image

Also you can tap on "Images" and then select from the images that pop up

Tap on the image you want as your wallpapers

It takes you back to the "Apply" screen – tap on "Apply" and you're set!
MENU BAR:

Again, I'm more of a minimalist when it comes to how my ZenFone looks. I like to only keep the apps I use the most in the menu bar at the bottom of my homescreen. To change the apps that are featured there:
Press and hold on any app

If you want to remove it entirely, you can drag it to the trashcan that appears at the top of the page

If you want to combine apps into a folder, just press and hold the app you want and drag on top of another. A folder will appear with the icons there.
To change how the folder looks follow these steps:
From the Manage Home Menu (long press on a homescreen)

Tap on Preferences (lower right hand corner)

Scroll to Icon/Folder and tap on Folder Style

You can then choose from several options
Now, say you don't want a menu bar and you want apps on your homescreen! What then? You can get rid of it entirely by following these steps:
Go to Preferences through the Manage Home Menu

Tap on "Layout"

Normal mode is "Two layer mode"
APP DRAWER: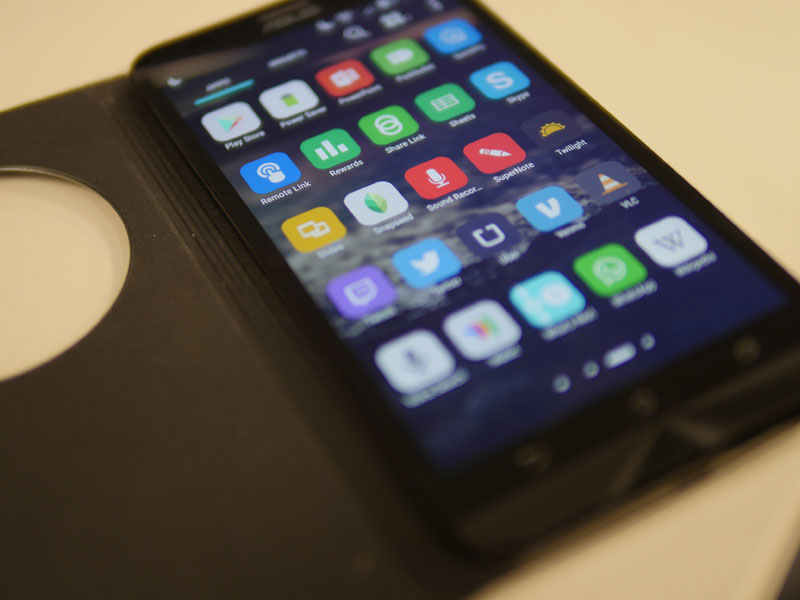 The app drawer is another place for customization. I find that I don't want to scroll through so many pages of the app drawer to find the app I'm looking for. Here's how to change the grid size to reduce the amount of swiping you need to do:
Tap on the app drawer icon

Tap on the menu button at the top right

Tap on Grid Size

Select from 3×3 all the way to 5×5
You can also hide apps that you don't normally access. For instance, if you've downloaded an icon pack, the app will appear in the drawer. To hide an app:
Tap on the menu button in the app drawer

Tap on "Hide apps"

Each app featured will now have a checkbox in the left-hand corner. Select the app you want to hide by tapping on the checkbox.

After you've chosen all the apps, tap on "Done" in the top right corner, or you can cancel
LOCKSCREEN: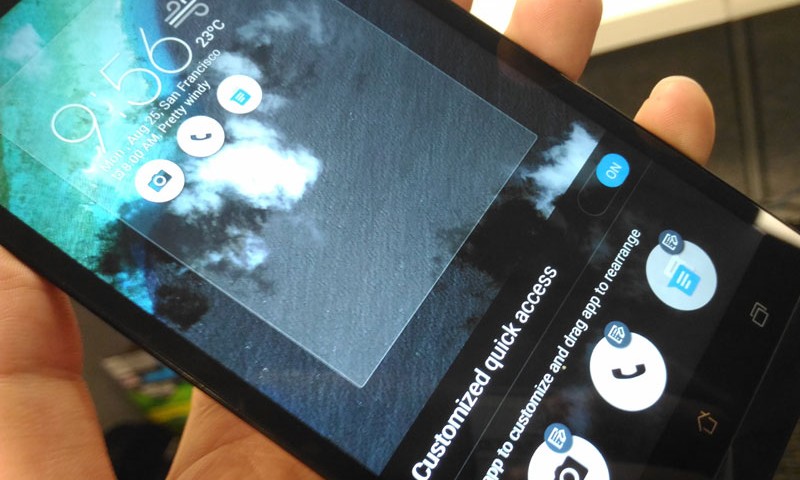 As mentioned before, you can customize the lockscreen wallpaper. But you can also customize the quick access buttons for easy access to apps. Here's how:
Go to Settings and tap on "Lock screen" under the Personal section

Enable Quick access by tapping "On"

Tap on the application you want to change and a list will appear to choose which app you want to launch instead

Tap on the application and it will switch

You're set!
Those are the major ways to customize your ZenFone 2 to create a tailored appearance. And there's even more tweaks you can make that enhance your experience. Now get out there and make your ZenFone yours! Shout out below with some tips and tricks to customizing your device!