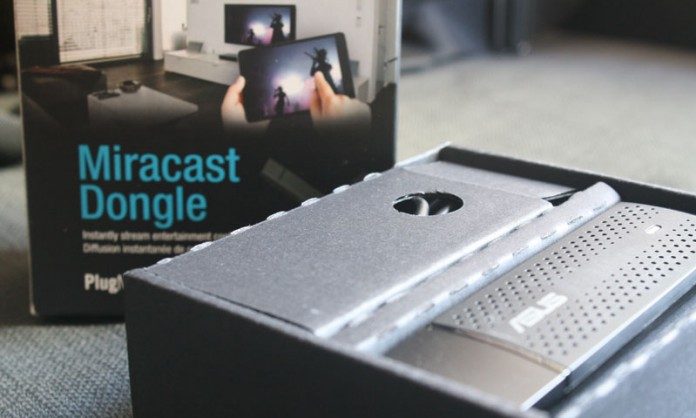 One of the amazing things that you can do on your ZenFone 2 is mirror the content from your phone to your TV. If you have friends, or family around and want to share pictures, or watch a movie, or play games on the big screen, it's really easy. Even if you have a media center, or a gaming console, bothering with a USB stick to transfer the photos over, can be pretty annoying especially if you don't have a compatible file.  
With a ZenFone 2, and a Miracast Dongle, showing off pictures of your kids to grandma or grandpa can be done in a few taps.
MIRACAST SETUP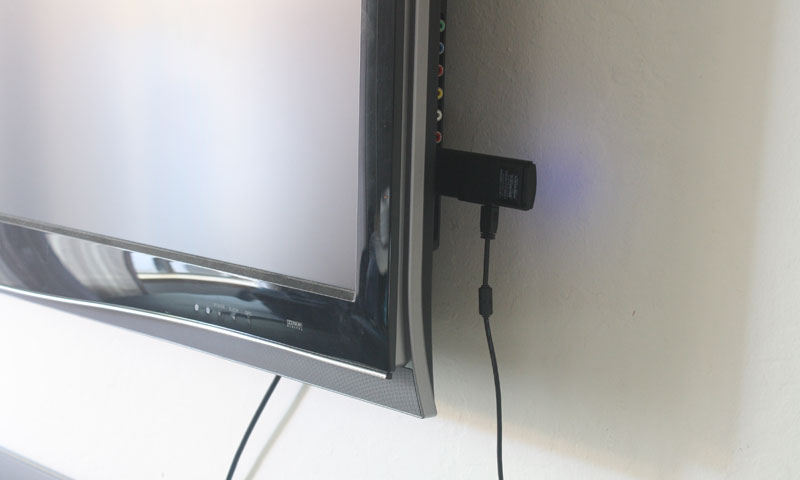 The Miracast Dongle is only a few inches long and comes with a microUSB charging cable and adapter. Once attached to a power outlet and to the cable, stick the HDMI input into an open HDMI slot on your TV. You're halfway there!
Turn on your TV to the appropriate input and you'll see a screen that pops up showing the below action: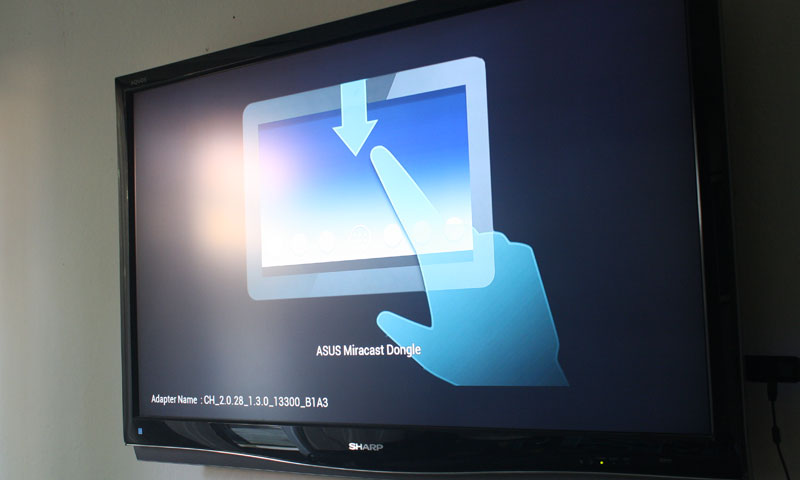 ZENFONE 2 SETUP
Now that the Miracast Dongle is ready to go, power your ZenFone 2 on. Pull down the Quick Settings menu and look for the "Play To" function. Tap on that.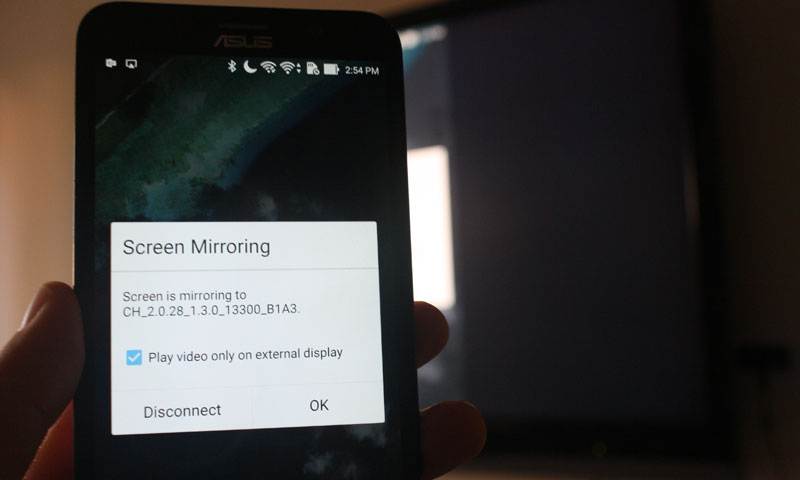 A window will pop up showing the device you need to select. Tap on the device, and a notification will pop up saying that you're connected and that the screen is mirroring. Tap on OK. You're SET!
EXPERIENCE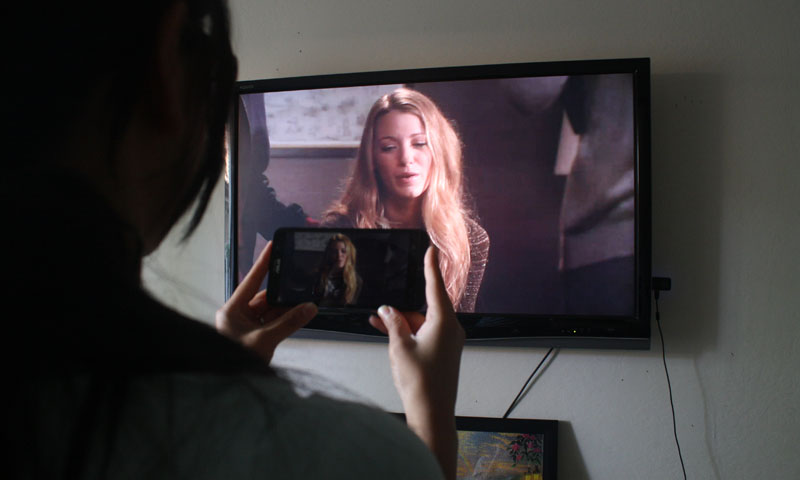 As you can see, my fiancee LOVES Gossip Girl, so you can see here how cleanly it mirrors. There was only slight lag, it's litterally a millisecond behind on the TV. And when playing games on my ZenFone 2, it was hardly noticeable. Here, I'm playing Asphalt 8: Airborne. Turning the phone was a bit unnatural as I always tied to compensate, but it was a fun experience.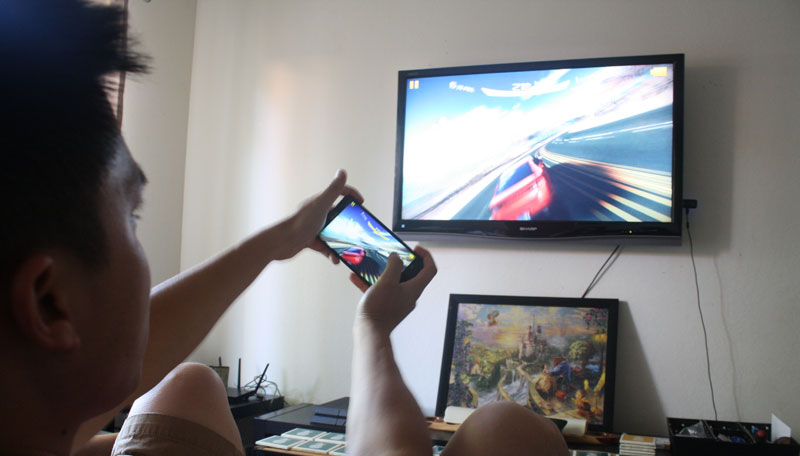 A buddy of mine loves Hearthstone so he gave it a try. He was really impressed how smooth everything was, and he admitted that experience was one that he would definitely consider because he loves playing on a big screen.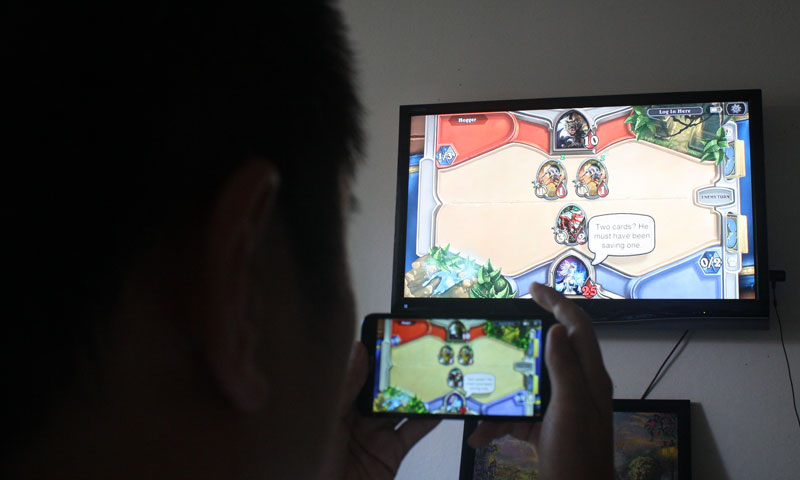 OVERALL
The setup time for this was less than 2 minutes. It's as easy as plug, and play. I can really imagine this working well during family gatherings when people don't want to crowd around a phone to look at pictures. Here you'd be able to show everyone everything on your screen, and even amaze them a little. Just be sure to not go through your emails!
Enjoy! And as always, thanks for reading.