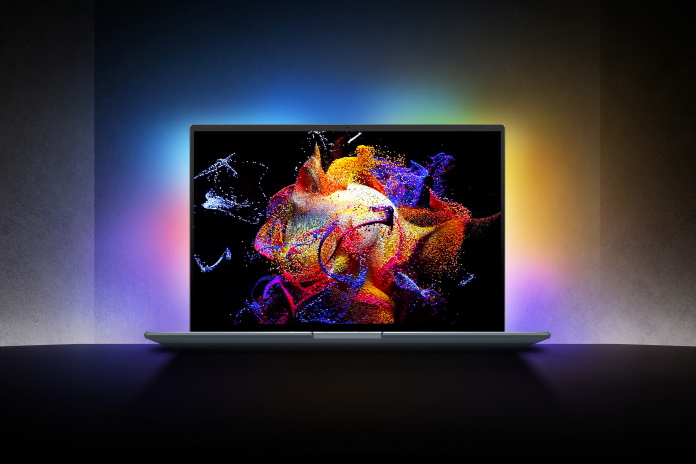 The OLED displays in our Zenbook and Vivobook laptops already offer superior experiences for filmmaking, graphic design, photo editing, and more. But even the best can get better. For our 2022 lineup, we're raising the bar once again with 120Hz OLED laptop displays. These optional premium panels offer superior motion clarity, making them ideal for creative professionals working in 3D rendering, game development, and 3D animation. You'll find these new high-end display options in select Zenbook Pro and Vivobook Pro laptops.
Accelerate from 60 to 120
On a 120Hz display, fast-paced video looks smoother to the human eye. Long web pages and social media feeds scroll with less jerkiness and stutter. The action in fast-paced content appears smoother, and games look less choppy. Anytime there's motion, displays with a 120Hz refresh rate show their worth.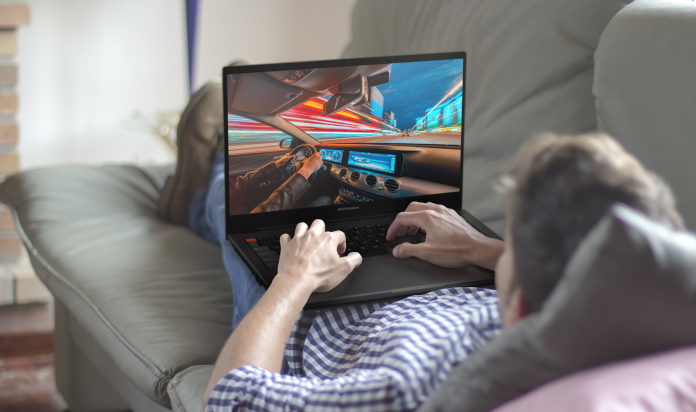 How does this work? Refresh rate refers to how many times per second your display can refresh its image. The more often it refreshes, the more frames you can pack into a given second, offering smoother animation. Much like a flip book, the more cards you add and the faster you flip through them, what once was a stuttery drawing begins to look more and more fluid. For many years, PC displays refreshed at a fixed 60Hz, or 60 times per second. Advances in LCD technology let us push refresh rates much higher, first up to 120Hz and 144Hz, and more recently all the way up to 360Hz. Gamers, in particular, seek out high-refresh-rate displays to give themselves a competitive edge in fast-paced titles.
OLED and a high refresh rate are better together
LCD panel tech isn't the only game in town, though. For most people, OLED panels are a better fit. The inky shadows, vivid highlights, and lifelike colors that these panels can produce make them a superior choice for creative work, entertainment, photo editing, basic web browsing, and everyday office tasks. What's more, OLED panels offer an ultra-fast response time compared to LCD panels. Pixels transition from one color to the next with stunning alacrity, giving you pristine moving images with minimal motion blur and accurate hues. Until very recently, though, OLED laptop panels were limited to a 60Hz refresh rate.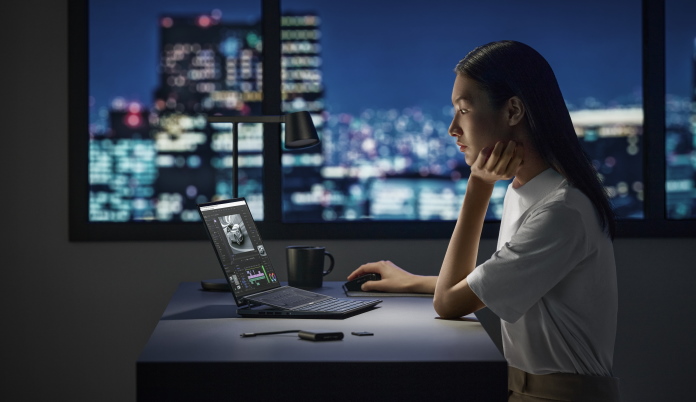 Now, that's all changing. Our new 120Hz OLED laptop displays let you reap all of the advantages of OLED panels and the benefits of a 120Hz refresh rate. Put together their refresh rate and response time, and these displays offer motion clarity similar to what you'd see on an LCD panel capable of 165Hz—a refresh rate common in high-end gaming laptops.
For many creatives, that makes for an unbeatable combination. An artist developing video game assets, for just one example, might ideally want professional-grade color accuracy, wide color gamut coverage, HDR capabilities, and the ability to analyze their work in motion with exceptional smoothness and minimized motion blur. With a Zenbook Pro or Vivobook Pro laptop equipped with a 120Hz OLED display, they can have it all—in a device that travels anywhere.
Zenbook Pro offers luxury and high-end power
You'll find our new 120Hz OLED laptop displays as options in a pair of machines in our expanded Zenbook Pro laptop lineup: the Zenbook Pro 14 Duo OLED and the Zenbook Pro 15 Flip OLED.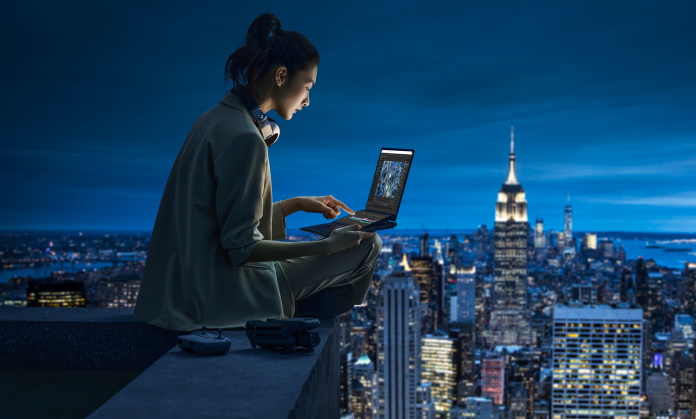 The Zenbook Pro 14 Duo OLED is the premier laptop for multitasking creatives. With its integrated second display built into the base of the laptop, you get additional screen space for the controls of your favorite creative apps, the customizable input of our ASUS Control Panel software, your reference materials, chat windows, and so much more.
The main display's 120Hz refresh rate is only part of the kit on offer for content creators. Its 2880×1800 resolution gives you a finely detailed look at your media, while the extra-tall 16:10 aspect ratio makes sure that there's more screen real estate for your primary workspace. Its 100% coverage of the cinema-grade DCI-P3 color gamut and VESA DisplayHDR 500 True Black certification make it an ideal canvas for HDR workflows, and its 550-nit peak brightness makes sure that you can truly work wherever life takes you—even brightly lit locations with ample natural light.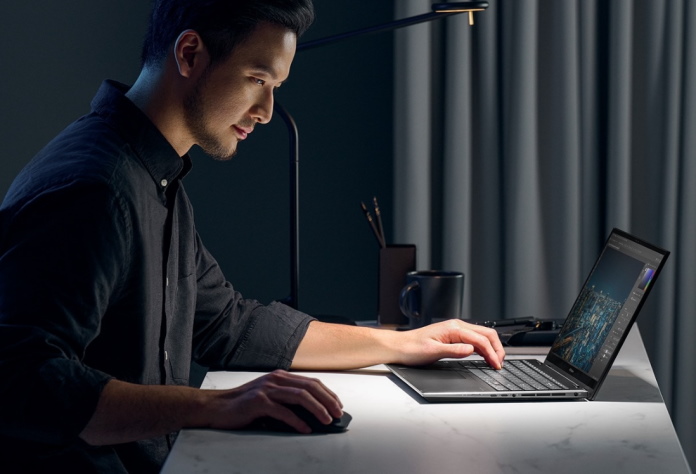 The Zenbook Pro 15 Flip OLED is a versatile convertible laptop that's built to do more. With its thin-and-light design and 360° ErgoLift hinge, it delivers easy, comfortable portability. Yet its 12th Gen Intel Core CPU and Intel Arc discrete GPU ensure that it's no slouch when it comes time to put the finishing touches on your latest project. Its 120Hz OLED display offers a detailed 2880×1620 resolution, while its 16:9 aspect ratio makes it perfect for watching media without letterboxing. This touchscreen is also ready for stylus input, as well. With its 4096 levels of pressure sensitivity, 5 to 30 gram pen tip force, and 266Hz sampling rate, it offers a premium writing and drawing experience with the ASUS Pen 2.0 MPP 2.0 stylus.
Vivobook offers unbeatable value to aspiring creators
The creator economy has opened up opportunities for people everywhere to share their talents with the world. More of us than ever are creating music, professional-level photography, digital art, animation, and video. The Vivobook laptop family gives up-and-coming artists the performance and features they need for these projects in a wide variety of designs.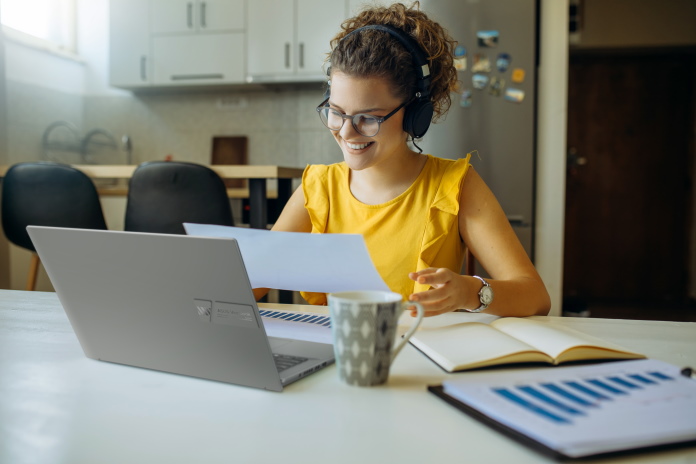 Our 120Hz OLED laptop display option appears in a broad selection of Vivobooks. The compact 14-inch Vivobook S 14X OLED offers the fluid animation of this heightened refresh rate in a 2880×1800 resolution display with an extra-tall 16:10 aspect ratio. A 12th Gen Intel CPU ensures you have the processing power you need for creative work, while a pair of Thunderbolt 4 ports provide flexible connectivity for recharging devices, driving an external display, connecting high-speed storage, and more.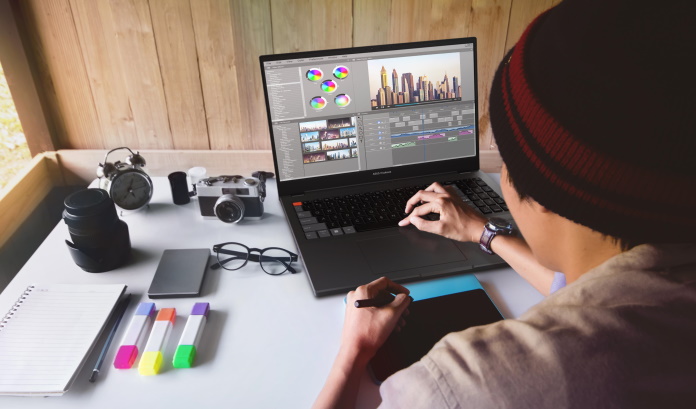 The comfortably sized Vivobook Pro 15X OLED models are available with your choice of AMD or Intel CPUs, and their displays have a similar 2880×1620 resolution. A VESA DisplayHDR True Black 600 certification that attests to their capabilities of producing inky shadows and dazzling highlights. Since so many workflows can take advantage of GPU resources, Vivobook Pro 15X OLED laptops also include discrete NVIDIA GPUs, up to the powerful NVIDIA GeForce RTX 3070 Laptop GPU.
120Hz OLED laptop displays augment the best laptops for creators
For creative professionals in many fields, OLED display technology has offered the dream team of specs for their workflows. The infinite contrast, ultra-low response time, superior color accuracy, wide color gamut coverage, and exceptional low-light performance of these displays gives creators an exceptional canvas for work of all kinds.
Now, with our 120Hz OLED laptop displays, we're able to add one more crucial piece to the mix. These high-refresh-rate panels make sure that creators working with moving media like animation and video get the smooth motion they need for their projects. Click here to learn more about our 2022 lineup of Zenbook Pro and Vivobook Pro laptops and find the machine that best meets your needs.