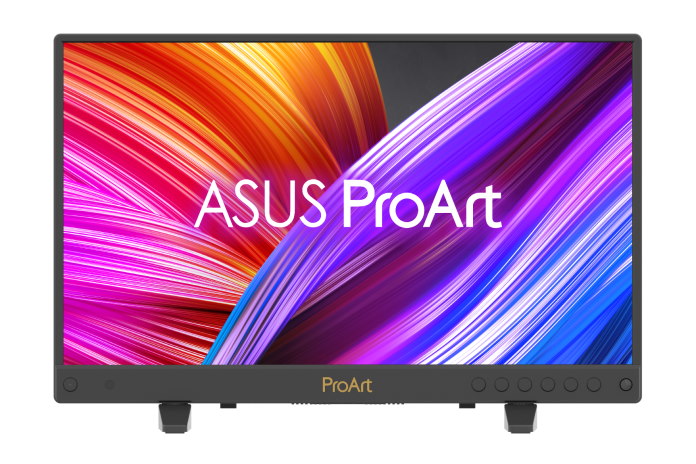 Portability, accuracy, and convenience are paramount for an on-set video production monitor. The ProArt Display OLED PA16DC gives creators a powerful new tool for monitoring their work during filming. With its accurate pure RGB OLED panel, embedded colorimeter, and innovative design, it's ready to become your new partner on the set.
Exceptional color reproduction and accuracy set the PA16DC apart from the crowd. Its 4K pure RGB OLED panel offers true 10-bit color and covers 100% of the cinema-grade DCI-P3 color gamut. It's factory calibrated for supreme accuracy. In fact, it achieves an average ΔE value of less than 1. The embedded manual colorimeter makes it easy to maintain this level of accuracy over the long term, as well. It supports ProArt hardware calibration in addition to popular calibration software from Calman and Light Illusion ColourSpace CMS.
The perfect per-pixel control and infinite contrast of OLED panels make them a natural fit for high-dynamic range content. The ProArt Display OLED PA16DC supports multiple HDR formats, and we're targeting a VESA DisplayHDR True Black 400 specification.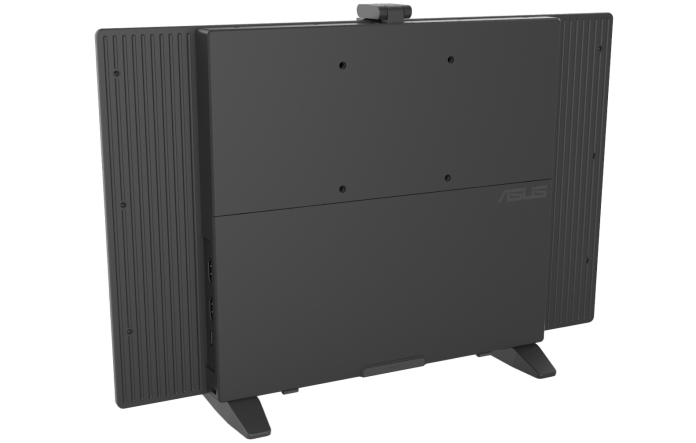 Not only does the PA16DC offer professional-grade color reproduction, accuracy, and HDR capabilities, it delivers them all in a highly portable chassis. Its 15.6" display is easy to hold in one hand, or you can set it up using one of two different included stands. You'll find a detachable hood in the box, as well, that helps make sure you're always getting a clear view of the action.
A wide range of I/O ports give you the flexibility you need for connecting the PA16DC to the rest of your gear. It offers a fully loaded USB Type-C port that can accept a display signal through DisplayPort Alt Mode, and it can also provide up to 30W of charge through Power Delivery. This display offers a pair of HDMI ports and a USB hub, as well.
The ProArt Display OLED PA16DC offers professional-grade color reproduction and accuracy in a portable, convenient design. For more information about the availability and pricing of this display in your region, please contact your local ASUS representative.