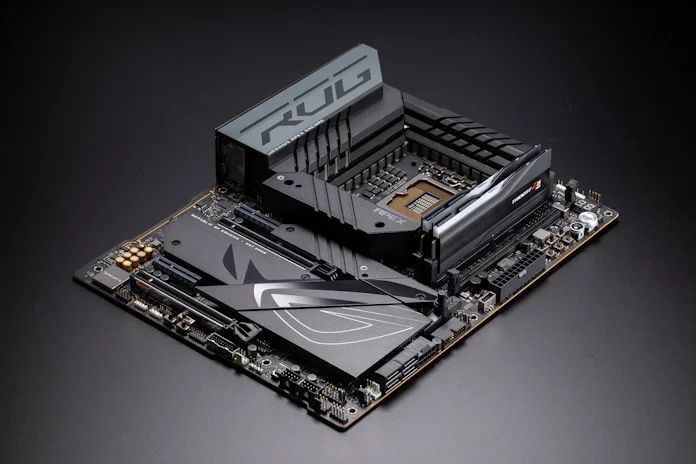 When we put the original ROG Maximus Z790 Apex into the hands of the ASUS Republic of Gamers overclocking team, they used it push 13th Gen Intel® Core™ i9-13900K processor past the 9 GHz barrier for an impressive new world record. That's a tough act to follow — but our all-new ROG Maximus Z790 Apex Encore has done just that. We're proud to announce that this premium motherboard has recently achieved three world records and five global first-place records.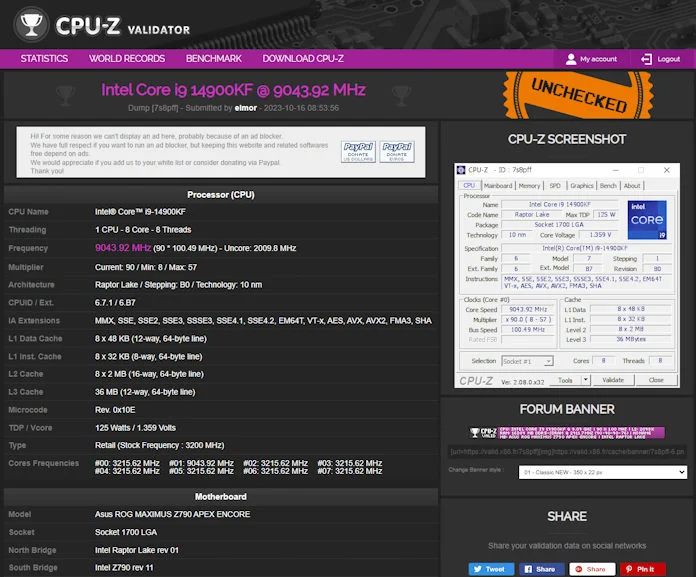 Among this board's many achievements is a new CPU frequency world record. Along with the ASUS overclocking team, elmor used the ROG Maximus Z790 Apex Encore to push the all-new Intel Core i9-14900KF to a dazzling 9043.92MHz.
Intel® Core™ i9-14900KF
Benchmark
Record
Overclocker
CPU Frequency (P-core)
9044MHz (World Record)
elmor
Super Pi 32M (P-core)
3min 3sec 230ms (World Record)
Fredyama
Cinebench R20 (P-core)
12612 (Global First Place)
SAFEDISK
SuperPi 1M (P-core)
3sec 791ms (World Record)
Seby
Geekbench 3 Multi (P-core)
93940 (Global First Place)
Seby
Cinebench R15 (P-core)
4729 (Global First Place)
Seby
Cinebench R23 (All Cores)
57131 (14900K/KF category First Place)
SAFEDISK
Cinebench 2024 (P-core)
1758 (Global First Place)
Seby
7-ZIP (P-core)
132790 (Global First Place
SAFEDISK
7-ZIP (P-core)
132790 (Global First Place)
SAFEDISK
As these records show, the ROG Maximus Z790 Apex Encore has the goods to push cutting-edge hardware to the absolute limits. Working with some of the most skilled overclockers on the planet, our internal team has been unleashing this tech on a wide range of benchmarks, hunting down opportunities to shatter records and set a new high-water mark for PC performance. Their verified world records and global first place results in SuperPi, Geekbench, Cinebench, and more prove the skill of these relentless hardware enthusiasts — and the record-breaking overclocking mettle of the Apex Encore.
The ROG Maximus Z790 Apex Encore was built to break records
Perhaps you're wondering what it is about the ROG Maximus Z790 Apex Encore, out of all our high-end Z790 motherboard options, that makes it such a contender in the world of competitive overclocking and benchmarking. It starts with pedigree: since we first started the series, we've designed Apex motherboards for the singular purpose of helping the world's most talented overclockers shatter barriers on their way to new records.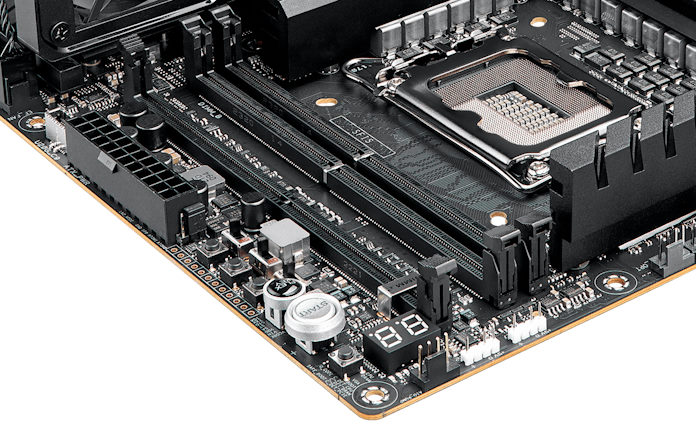 A key weapon in the ROG Maximus Z790 Apex Encore's arsenal is its memory layout. By designing it with only two DDR5 DIMM slots, we were able to configure it with the shortest possible trace lengths, putting 5500MHz RAM multipliers and beyond at the fingertips of the world's best OCers.
Exceptional power delivery plays a key role, as well. Raw power enters the board through 8+8 ProCool II power connectors. The solid pins in these connectors offer better contact with PSU plugs, improved heat dissipation, and better reliability over standard hardware. Today's CPU architectures place incredible demands on motherboard power design by transitioning from deep power-saving modes, going from lower-power mode to full load in an instant. The latest ROG VRM architecture rises to the challenge by utilizing teamed power stages to rapidly swing current, while maintaining exemplary thermal performance.
Premium features for extreme overclockers
The Overclocker's Toolkit gives seasoned veterans the OC features they need for extensive control over system performance. Some are quick and easy time savers, like the Safe Boot and Retry buttons. Others offer masterful functionality to help you smash benchmarks, like the LN2 Mode jumper that enables special options and functions for liquid-nitrogen overclocking, and the RSVD Switch that helps the system boot under extreme temperatures (≤ -120°C).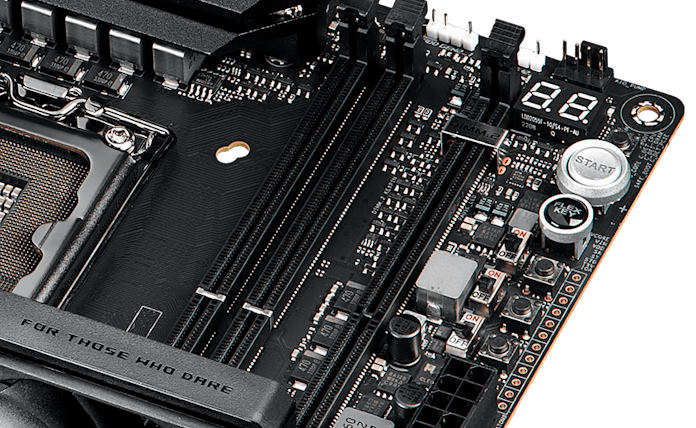 Conventional motherboards use single-ended sensing tapped from a location that isn't ideal, leading to a large disparity between the actual voltage fed to the CPU and the value reported to software. The ROG Maximus Z790 Apex Encore features a differential-sensing circuit and delicate IC that simplify overclocking and tuning by allowing you to track voltages more accurately.
Specialized circuitry allows ROG Maximus Z790 Apex Encore to detect when condensation occurs on the back of the board. Divided into three distinct sections — CPU, DRAM, and PCIe — the feature provides a useful warning when an area may be at risk of short-circuiting.
Not just for professional OCers
Even if you don't have a liquid nitrogen pot in your shopping cart for your next build, the ROG Maximus Z790 Apex Encore's proven overclocking performance will help ensure that you can run your high-end CPU and memory kit at fast, stable speeds.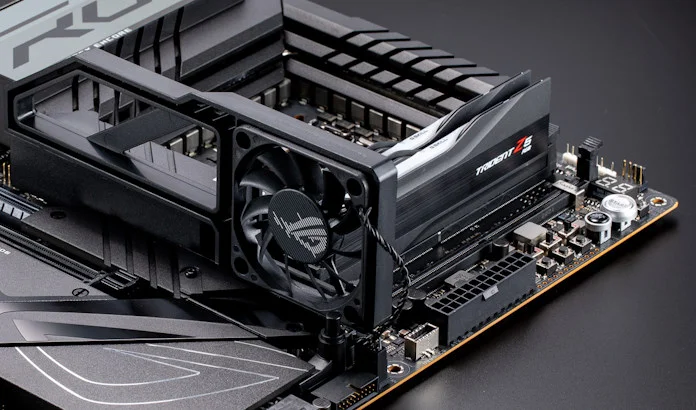 The included ROG DDR5 Fan Kit lets you keep temperatures on your memory modules low with a high-performance fan directing cooling air across the memory slots. This cooling solution solidifies DDR5 stability to unleash memory overclocking — with the right kit, speeds of 8400+ MT/s are more than possible.
What's more, the ROG Maximus Z790 Apex Encore features our latest tool for unleashing DDR5 performance: DIMM Flex. This new feature employs specialized hardware circuitry to address the stability issues in DDR5 memory caused by temperature sensitivity. When temperatures permit, it can maximize memory performance and efficiency, and when temperatures increase, it can adjust memory performance downward to maintain stability. DIMM Flex can have a profound effect on memory-sensitive professional workloads — and it can have a large impact on your FPS when gaming, too. It's easy to get started with DIMM Flex, yet its robust configuration options let you fine-tune its operation for perfect control.
No matter how you're planning to cool your hardware, the ROG Maximus Z790 Apex Encore gives you the features you need. For those using a liquid cooling loop to keep temperatures low, the ROG Water Cooling Zone puts you in command. ROG Water Cooling Zone's dual water-temperature headers and flow-rate header feed information straight into ROG's intuitive Fan Xpert 4 utility, letting you stay on top of the heat and stay cool in every game.
Easy performance tuning with AI Overclocking
Our award-winning UEFI BIOS gives talented overclockers the features they need to tease every last drop of performance out of their hardware. But it's also accessible to anyone who doesn't have the time to dedicate to meticulous stability testing.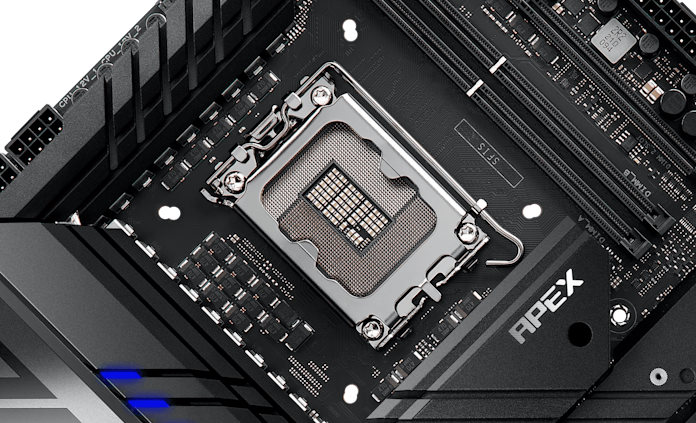 The ROG Maximus Z790 Apex Encore gives you access to AI Overclocking so that you can easily and quickly get the most out of your CPU. Powered by exhaustive research and characterization of the performance potential of thousands of actual CPUs in our testing labs, this tool leads the industry for overclocking performance and ease of use. It boosts CPU clocks with just one click. AI Overclocking's sophisticated intelligence also monitors the efficiency of your CPU cooler and changes in the operating environment of your system to tune its parameters over time for the best performance with your system's unique set of components.
Next-gen upgrades for the ROG Maximus Z790 Apex Encore
As its name suggests, the ROG Maximus Z790 Apex Encore has a lot in common with the debut version. Both, for example, are compatible with not only the latest 14th Gen Intel Core CPUs, but also 13th Gen and 12th Gen processors.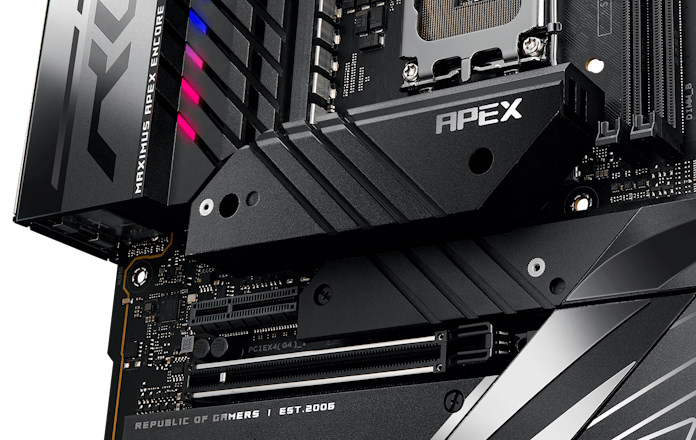 Yet there are key differences between the two models that make the ROG Maximus Z790 Apex Encore a more attractive pick for many users. For users looking to take advantage of the blistering transfer speeds of the latest SSDs, it offers an onboard PCIe 5.0 M.2 slot and four additional PCIe 4.0 slots, all with dedicated heatsinks. You'll even find additional thermal pads in the box.
The ROG Maximus Z790 Apex Encore also offers long-term value with WiFi 7 support. The next generation of wireless networking is coming soon, offering faster speeds than ever — perfect for anyone with a multigigabit internet connection or those who want a high-speed wireless connection to a network-attached storage (NAS) unit.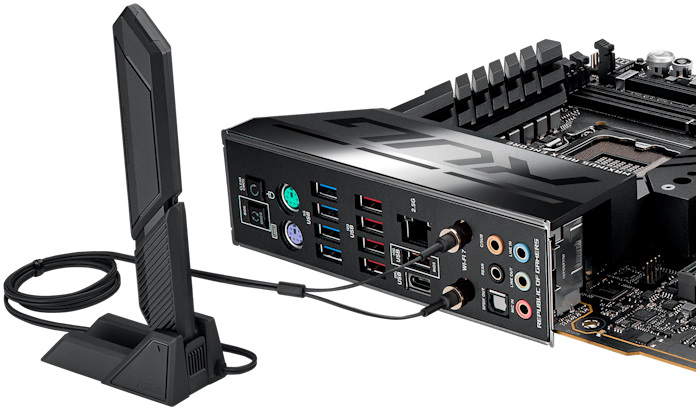 To help you get the most out of your WiFi 7 connection, we're introducing the ASUS WiFi Q-Antenna. Featuring an all-new hardware design including both circuit optimizations to the PCB and new enhanced inner pin connectors, it greatly improves signal throughput for the 5GHz and 6GHz bands. Its easy one-step design means that you don't have to do anything more than connect it to have a great experience — and our new design means that you don't have to fiddle with a threaded connector to plug it in. Since it's a directional antenna, we also give you convenient tools in the Armoury Crate app to improve signal quality and range by adjusting its position. Direction Finder detects signal strength and identifies the ideal positioning for your antenna in just a few steps, while Fast Check gives you a quick way to verify signal strength and ensure that you're getting the best connection.
Everyday conveniences
On top of its exceptional overclocking prowess, the ROG Maximus Z790 Apex Encore also offers a host of conveniences that will give you years of hassle-free computing. It starts with great connectivity: a fleet of high-speed USB ports on the rear panel, alongside a 2.5Gb Ethernet port, make it easy to connect your full battlestation.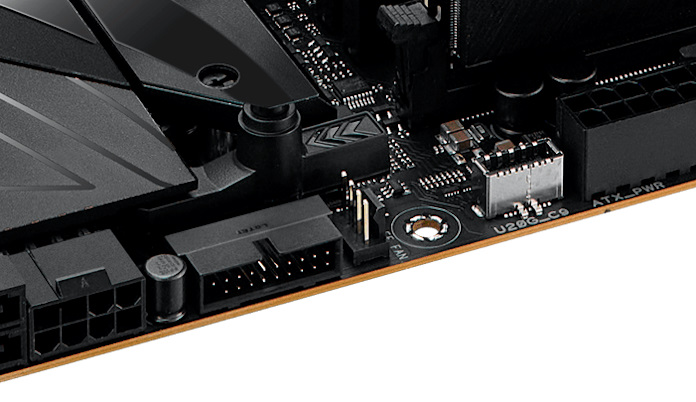 Many folks use their PC to recharge their smartphone, so we set up the Apex Encore to give you a fast and versatile front-panel connector. It includes a header to connect a USB 20Gbps Type-C© port. Connect a power supply cable into the nearby 8-pin connector, and you can even get 60W fast-charging support.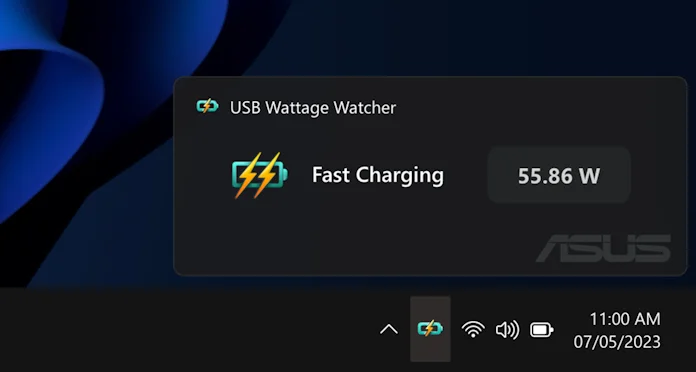 We also provide a built-in feature called USB Wattage Watcher. USB Wattage Watcher allows users to monitor the current wattage delivered to a device connected to the USB 20Gbps Type-C® front-panel connector. With USB Wattage Watcher, users can glance at their device's charging wattage in real-time and check on their device's Fast-Charging status.
ROG MAXIMUS Z790 APEX ENCORE
Size
ATX
Memory
2 x DIMM, Max. 96 GB, DDR5
PCIe
2 x PCIe 5.0 x16 (@x16 or @x8/x8)
2 x PCIe 4.0 x4
Storage
3 x Onboard M.2 Slots
1 x M.2 2280 (PCIe 5.0 x4)
1 x M.2 2280 (PCIe 4.0 x4)
1 x M.2 2280 (PCIe 4.0 x4 & SATA)
ROG DIMM.2 CARD
1 x M.2 22110 (PCIe 4.0 x4)
1 x M.2 22110 (PCIe 4.0 x4)
Networking
Intel® Wi-Fi 7
1 x Intel® 2.5Gb Ethernet
Audio
ROG SupremeFX 7.1 Surround Sound High Definition Audio CODEC ALC4080
Rear I/O
1 x USB 20Gbps port (1 x USB Type-C®)
5 x USB 10Gbps ports (5 x Type-A)
4 x USB 5Gbps ports (4 x Type-A)
Front I/O
1 x USB 20Gbps connector (supports USB Type-C® with up to 60W PD/QC4+)
2 x USB 5Gbps headers support additional 4 USB 5Gbps ports
2 x USB 2.0 headers support additional 4 USB 2.0 ports
Aura
3 x Addressable Gen 2 headers
1 x Aura RGB header
Cooling
1 x 4-pin CPU Fan header
1 x 4-pin CPU OPT Fan header
1 x 4-pin AIO Pump header
2 x 4-pin Chassis Fan headers
2 x 4-pin Full Speed Fan headers
1 x W_PUMP+ header
1 x 2-pin Water In header
1 x 2-pin Water Out header
1 x 3-pin Water Flow header
1 x Extra Flow Fan header
Availability (U.S.)
ASUS
Amazon
Newegg
The ROG Maximus Z790 Apex Encore delivers high-end performance for professionals OCers and enthusiasts alike
Thanks to its memory layout, robust power design, and premium feature set, the ROG Maximus Z790 Apex Encore gives professional overclockers the platform they need to set new performance records. But you don't need to match or exceed the CPU frequency record set by elmor in order to take advantage of everything that this motherboard has to offer. Its high-end toolkit puts exceptional CPU and memory performance into your hands, no LN2 required. For a cutting-edge rig featuring a blazing-fast dual-channel memory kit, there's no better choice.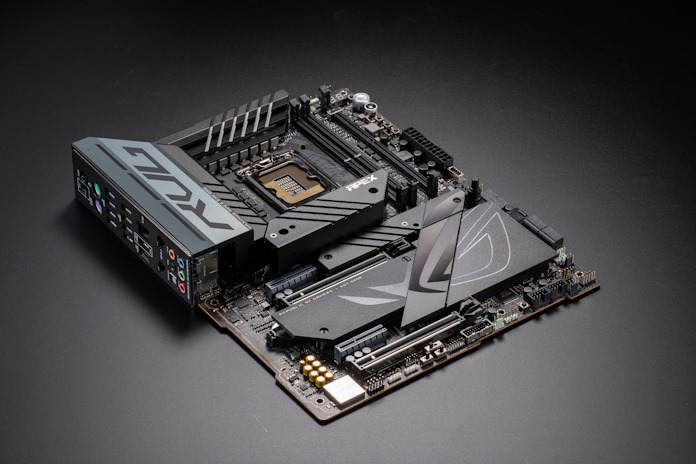 Looking for even more motherboard options for your 14th Gen Intel Core CPU? Head on over to our full Z790 motherboard guide. With high-performance options from ROG Maximus, ROG Strix, and TUF Gaming, you're bound to find the best Z790 motherboard for your next build.